Hilton Head Island is a beautiful town in South Carolina named after Captain William Hilton, the person who discovered the Island. It is surrounded by a beautiful setting and a lovely atmosphere. Its widespread beaches, world-class golf courses and numerous amenities offered throughout the year attracts many. The town is culturally rich, and it has many historic places worth visiting. You can join the lively expedition and learn about Hilton Head Island.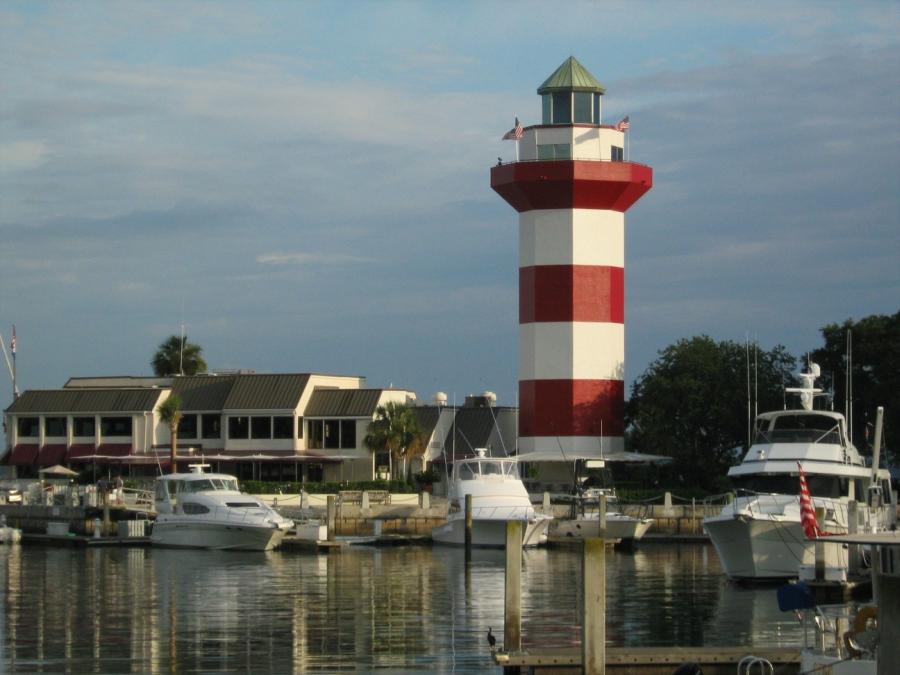 Why should people visit during the winter?
Hilton Head Island may not be the most obvious choice for snowbirds, but despite being a colder spot for a winter destination it can still be a good choice for you. The peace and tranquility offered here are second to none. You can enjoy a lot of warm and sunny days, and explore every corner of the town without getting bored. The town features some of the most beautiful beaches in the area, and it is a perfect spot for relaxation during the winter season. You can easily get a nice space to rent, as the rates are lower during this time of the year. Visit Hilton Head Island for the best relaxed holiday you could ever ask for.
Climate
Hilton Head Island is a sea town and it is known to have a sub-tropical climate. The winter is mild, but you can expect some colder days with chilly nights. The average temperature in the winter varies from around 62°F - 71°F (17°C - 22°C). January is the coldest month of the year, and it is possible that the night temperature drops below freezing. It is advised to carry appropriate clothing during your winter visit.

Things to see in Hilton Head Island, South Carolina
Hilton Head Island is a beautiful location with many places for visitors to explore. Some of the most popular attractions in the town include:
Coligny Beach: One of the most beautiful beaches in the town. You can head over to the beach very early in the morning to witness the mesmerizing sunrise. The beach has multiple amenities and it is a popular spot for tourists and visitors.
Hilton Head Island Bike Trails: The biking trails here are well designed and if you're a biker, you're in for an adventure as the trails have many interesting sights including alligator ponds and birdwatching sights.
Folly Field Beach Park: A neat, well-maintained beach with a beautiful view. It is ideal for long walks along the coast and it is preferred for peaceful and quieter days.
Coastal Discovery Museum: Many people visit this place to learn about the history of the island. This is an interactive museum and it includes boat trips, crafts, and exploring the native area. It offers an amazing outdoor experience.
Sea Pines Forest Preserve: A 400-acre natural reserve and a truly spectacular sight. The sound of nature, the canopy of trees, and the scenic beauty all make for an amazing experience. The trails are well maintained and many people come here for long walks and biking to enjoy the natural beauty of the forest.
Things to see not far from Hilton Head Island, South Carolina
The Hilton Head Island area has many exciting places to visit for a day trip:
Hunting Island State Park: is Located at about 51.3 Miles (83 km)

from Hilton Head Island. It is known as the wildlife paradise. It consists of a fishing pier, beaches, hiking trails, and campgrounds. While you are there do not forget to visit the Hunting Island historic lighthouse to get a perfect view of the ocean.

Tybee Island, GA: Approximately an hour's drive from Hilton Head Island, Tybee Island is a blend of history, beaches, and recreational activities. Spend a day here exploring the historical attractions such as Fort Pulaski National Monument and Georgia's oldest and tallest lighthouse or stroll around at the beautiful beach and watch the sun setting across the ocean.
Darien, GA: Darien is home to many historical attractions and it is located at a distance of 94.3 Miles (152 km)

from Hilton Head Island. Additionally, it is famous for its seafood, so it's a perfect place for you to satisfy your seafood cravings.

Edisto Beach, SC: Located on the eastern side of Edisto Island, Edisto Beach is a small town that is a two-hour drive from Hilton Head Island. From picnicking at Edisto Beach State Park to playing golf at Plantation course, this beach has got you covered. You can also have dinner by the waterfront with a mesmerizing view.
Charleston, SC: This is one of the oldest and largest cities in South Carolina and it is at a distance of 97.8 Miles (157 km)

from Hilton Head Island. The city is home to a lot of classy and fancy restaurants so endeavor to try them out.
Activities in Hilton Head Island, South Carolina in the winter
Winter is a perfect time to visit Hilton Head Island and enjoy one or more of the following activities:
Hilton Head Oyster Festival: This festival as the name suggests features cooked Oysters, but non-oyster lovers can also have an amazing time because the event features all kinds of delicious food, live music, and something for everyone.
Walking: Go for a walk at the crack of dawn to any of the beach parks closest to you and do some exercise to feel refreshed while you breathe in the cool, fresh air.
Art classes: Join an art class and learn how to paint, draw, or start with pottery.
Cooking: Always wanted to improve your cooking? Join a cooking class and learn how to cook something special.
Golf: Hilton Head Island is home to many outstanding golf courses that are designed by famous and brilliant architects. Southern Hospitality Pass- Port Royal Golf Club is one of them. So, while you're there don't forget to visit Hilton Head Golf courses to play the world-famous sport.
Fishing: Jarvis Creek Park and others bring you fishing piers where you can catch plenty of diverse species of fish. All the parks have guides and information regarding fishing so you don't have to worry about your experience.
Sunbathing: Burkes Beach is a wonderful place to spend a long, warm, cozy, and relaxing day at the beach while soaking up the sun. It's calm and less crowded so you can enjoy the beach in your own private space.
Picnic: Almost all the parks at Hilton Head Island offer picnic tables and grills. So go for a BBQ at the park or beach and enjoy the beautiful sunset along with some scrumptious food.
Spa: Go for a relaxing spa day at Namaste Spa at Hilton Head Island. Guests receive a 15% off and complimentary hand wrap and a foot wrap when they purchase a service. Namaste Spa offers a wide range of services and amenities.
Shops & Restaurants. Are they Open in winters?
You can find a lot of fresh produce markets in Hilton Head Island such as Hilton Head Island Farmers' Market at Coastal Discovery Museum. The vendors gather at the marketplace from 9 AM to 1 PM every Tuesday. You can find a variety of freshly picked fruits, vegetables, and other fresh products such as fresh meat, pasture-raised chicken, free-range rabbit, seafood, salsa, cookies, and bread from the market. You can also get your knives sharpened while shopping.
Although Hilton Head Island is not known for any original or particular cuisine, oysters, fried okra, gumbo, peach cobbler, and steamed peel-and-eat shrimps are the most favorite dishes in Hilton Head Island. Even though it is comparatively quieter in winter, some of the popular restaurants operate throughout the year. You can visit the historic Hudson's Seafood House to enjoy the freshest seafood in Hilton Head Island with waterfront views.
Transport
The nearest airport to Hilton Head Island is Savannah/Hilton Head International Airport located 39.2 Miles (63 km) from the island. There are various airport shuttle services available which you can use and you can also take a taxi to reach the airport or get to your residence from the airport.
Having a car can be convenient during your stay. You can rent one at the airport easily, but there are also numerous other locations if you do not want to rent one all the time.
The public transportation services are very limited in Hilton Head Island because it is a small county. The low country Regional Transportation Authority offers limited bus services from the island to nearby counties like Jasper, Beaufort, Allendale, Hampton, and Colleton. There is also a van service for pick-ups and drop-offs based on request. There is a Sea Pines Trolley, free trolley service and it will pick you up from its nearest trolley stations and drop you to your desired destination within the city. You can also enjoy the scenic bus tours of the island. The Breeze is also a public trolley service for traveling within the town for $1 (approx. €0.82, £0.73, $1.27 CAD, $1.3 AUD) with timings from 1 PM to 10:30 PM every day it runs till 12:30 AM on Friday and Saturday.
The nearest Amtrak Station to Hilton Head Island is located 34.4 Miles (55 km) in Savannah, GA. You can travel to and from the station via bus, taxi, or shuttle services.
If you want to use public transport, an easy way to find the best route is to use Google Maps. Find the directions from your starting point to the destination, and click on transit. It will then show you the public transport options.
Health
In Hilton Head Island, public and private health facilities are located in the town and are easily accessible. The health sector is suitable for anyone who walks in with a problem. 24/7 emergency is available in hospitals. Emergency cases are well-handled and you can find some of the best healthcare centers mentioned below:
Accommodation
There are different rental companies present in Hilton Head Island, whether you're looking for an apartment, cottage, or a villa. Some of the most popular organizations are:
These prominent websites along with other websites connect you to the local real estate agents in Hilton Head Island. You can rent 1-bedroom and 1-bath starting with a price range of $650 (approx. €534, £476, $826 CAD, $843 AUD).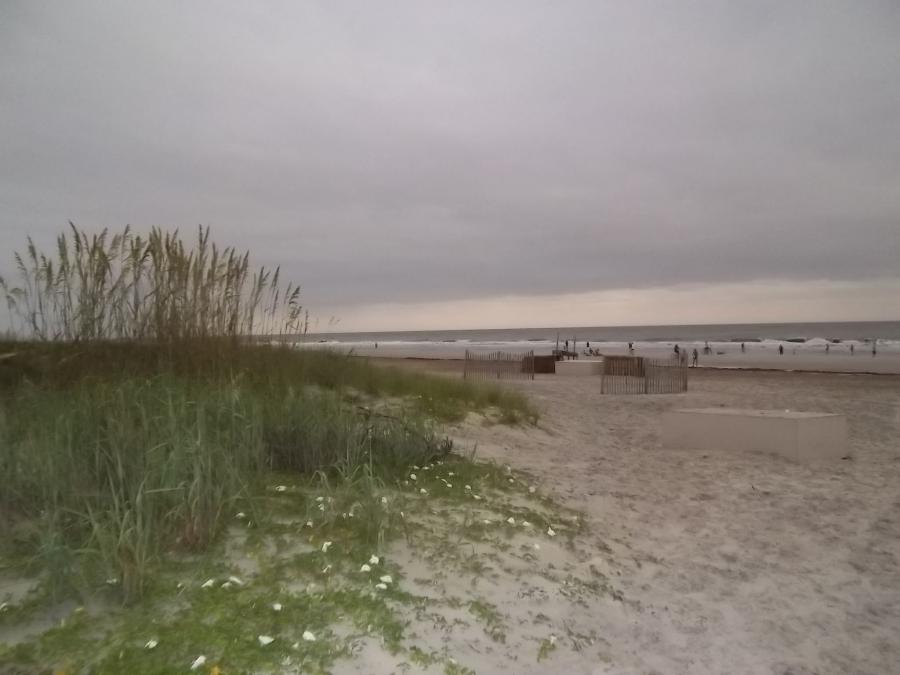 RV/Campers/Motorhome
Hilton Head Island has two main RV parks for you to park your motorhome.
Hilton Head Island Motor Coach Resort: This resort offers a long list of amenities and recreational activities for you to enjoy during your stay at the resort. Rates begin from

$90 (approx. €74, £65, $114 CAD, $116 AUD)

per night. Check out more details via the following link: https://hhimotorcoachresort.com/
Hilton Head Harbor: Known as a slice of paradise, this top-notch RV resort offers an amazing experience with excellent amenities, activities, and a lot more. Rates begin from

$79 (approx. €64, £57, $100 CAD, $102 AUD)

per night. For bookings and further information regarding the resort visit https://www.hiltonheadharbor.com/
Hilton Head Island itself doesn't have campsites for winter camping but other decent options within a one-hour drive of Hilton Head Island include:
Skidaway Island State Park: Located near Savannah, Georgia a one-hour drive from Hilton Head Island, this park offers a wide range of facilities for tent camping.
Hunting Island State Park: 51.3 Miles (83 km)

from Hilton Head Island, this campground will provide you with a wonderful camping experience with the best views and services.
Packing List
Weather: The winter weather in Hilton Head Island (South Carolina) will normally be chilly during the day and cold during the night. You have to pack accordingly.

Warm clothing: Even when you go to a warm location like Hilton Head Island (South Carolina) you should not forget to take some things with you for your trip back home. When you return you are adapted to the warmer weather and need something to protect you from your hometown temperatures.

Consider the Weather: Always look at the type of weather in Hilton Head Island (South Carolina). Things like humidity, wind, and rain do not show up in the temperature graph but can have a great impact on your wardrobe. There are several sites with long term forecasts and climate information. Is there often a short afternoon downpour like in the tropics, you maybe need to take a strong umbrella and shoos that can cope with the rain. If there is often a lot of wind you might need a more wind-resistant coat.

Check the local Shopping options: Try to find information about the local shopping options near your location in Hilton Head Island (South Carolina). Are there stores where you can buy all your daily supplies, or are some things difficult to get? For some more remote locations, the options can be limited. If a certain item is really important for you might need to take it with you.

Look at the Local Culture: The local culture in Hilton Head Island (South Carolina) can impact your wardrobe. If most activities are in more upscale locations you might take some more appropriate clothes with you. Or travelling if you travel to certain countries women need to cover themselves in certain areas.

Amenities: Know what's Included in your house or apartment. Is there a coffee maker, a toaster, a washer and dryer, an iron, what is in the kitchen, what kind of towels are there? Things that are there means you do not have to take them with you. A furnished apartment or house can mean something from a few pieces of furniture to a well-stocked place with all the things you have at home. But most of the time your rental will not be stocked.

Mix and match: Wear layers so you can use your wardrobe more efficiently. And do not worry about wearing something more often, probably only you will notice this.

Important for you: If there is something that is really important for you that you want to have present in your house or apartment, take it with you. This can be something like a special knife for the kitchen, or a small mirror that you use in the morning. You can also purchase it locally if it is not that expensive.

Pet supplies: If you take your pet with you don't forget to take supplies for a few days with you. And enough medication, vitamins, or other supplies if you can not purchase them in Hilton Head Island (South Carolina) locally.

Food: Don't take a lot of food with you. Only when there is something you really can not live without you, and it is not too heavy you could consider taking it with you.

Towels: Not all locations include bigger towels for the swimming pool or a visit to the beach. If you have to take them and don't have a lot of room you can buy some big thin towels.

Office supplies: Normally you will not find any office supplies in your house or apartment. If you think you will use them you could pack some supplies like a scissor, notepaper, envelopes, some pens, and more depending on your needs.

Limit yourself: Don't take too many shoes and jackets, you will not need them that often.

Best-fitting: Bring your favorite and best-fitting items that can multi-function

Washer: Do you have a washer and dryer onsite, you don't need to pack a lot of clothes
Clothing
Basics
Casual
Smart
Footwear
Toiletries
Beauty
Hygiene
Clothing
Basics
Casual
Outdoor
Footwear
Accessories
Toiletries
Medicine
Miscellaneous
Other
Toiletries
Beauty
Hygiene
Hair
Other
Medicine
Miscellaneous
Technology
Travel and Free time
Travel
Free time
Important
Documents
Money