Spend Your Fall, Winter, or Spring in Ensenada, Mexico: Is Ensenada, Mexico A Good Snowbird Location?
Ensenada is one of the most stunning coastal cities in Baja California, Mexico. The city has beautiful views of the ocean and is fondly called the Cinderella of the Pacific. It is known to be a major port for cruise ships, one of the first major wine regions in the area, and also an aerospace center with several militaries and naval bases located here. Snowbirds looking for a trip filled with exciting adventures and enough beach relaxation can expect to find all that and more during a winter spent in Ensenada.
This city is extremely appealing for various reasons. Its stunning topography includes mountain ranges and mild weather year-round. In 1882, Ensenada was the capital of Baja California before it was transferred to Mexicali in 1915. Ensenada's development as more than a fishing town and command base for military operations into a tourist destination is largely thanks to snowbirds who began flocking to this area during the colder months.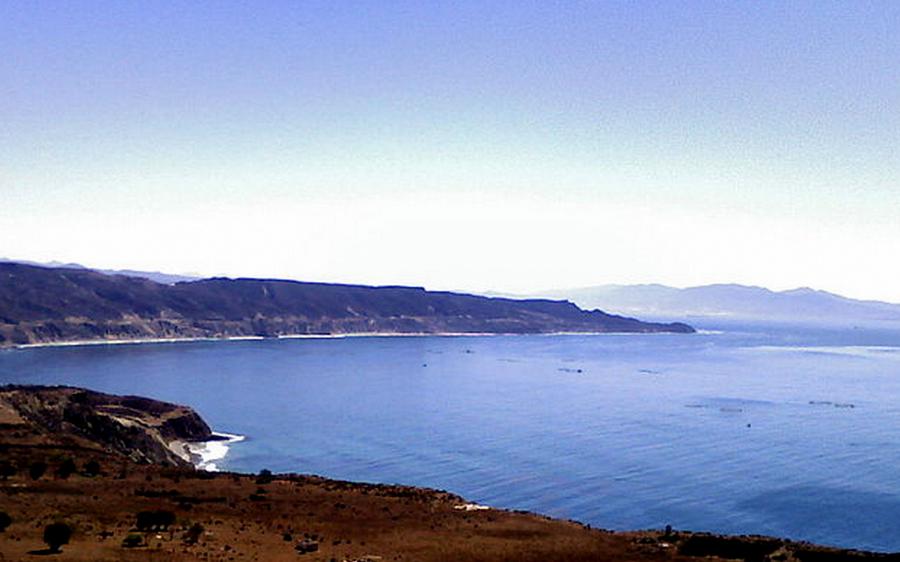 Why should people visit in the winter?
Ensenada is one of the most beautiful and sought-after winter destinations in Mexico. The weather is mild and pleasant and the winters are long and dry. There are a lot of activities for both individuals and groups to enjoy so whether you are traveling alone or with the company, there are countless things to keep you busy and entertained. The quaint town is perfect for a luxurious but affordable winter trip and everything from nature inclined activities to other relaxing pastimes like picnics and wine tastings are available to visitors. The people are warm and friendly and very helpful to tourists. You'll have no trouble getting around and enjoying your stay as many locals also speak English.
Climate
Ensenada has a mild and semi-arid Mediterranean climate. Its mountainous regions provide a very mild winter with temperatures that are perfect for outdoor activities. It barely rains in the winter and temperatures can drop to as low as 13°C (55°F). It can also get chillier at night so we advise that you pack some extra layers of clothing to stay warm during your stay. Winters are cloudy, cool, and long and provide visitors with the friendliest weather for exploring the city. The year-round average temperature for Ensenada is 21°C (70°F) so overall, the city is blessed with very pleasant weather.

Safety
The town is considered to be very calm and safe for visitors as there are low crime rates and very few attacks on tourists. This is welcome news to the many tourists who frequently visit this area, as they do not have to be overly cautious when exploring the beautiful sights of the city. The police are effective at keeping the law and citizens trust them to enforce regulations and carry out their duties. Despite the town being safe, tourists are still advised to remain aware of their belongings and keep them safe to avoid losing them. If you are renting a car, Be sure to properly lock the doors and park in visible areas because car theft can be quite common.
Communication, internet, and cellphone in Ensenada, Mexico
Although the official language spoken in Ensenada is Spanish, many of the locals are bilingual and speak fluent English. You will have little to no trouble with asking for directions, making purchases, and or asking for assistance. Many people are happy to help and on the off chance that you meet someone who only speaks Spanish, they would be happy to direct you to someone who understands English. It would also help to learn a few Spanish phrases if you do not know any or if you do speak Spanish, be open to speaking some with the locals.
To make phone calls, surf the internet, and stay active on social media, you'll have to purchase a local SIM card. Data is much cheaper here than it is at home and SIM cards are easy to purchase and register. All you need is your passport and you can purchase one either from the airport or any of the mobile network provider outlets you find around town. SIM cards cost about $3 (approx. €2.86, £2.47, $4.1 CAD, $4.71 AUD).
Things to see in Ensenada, Mexico
Malecon – The Malecon in Ensenada provides you with a great opportunity for a leisurely stroll down the side of the harbor. You can also watch the ocean while seated at any of the restaurants here or explore the stalls and shops in the surrounding area.
Ensenada regional history museum – this museum shows off pieces that celebrate the talent of local artists and their craftsmanship. There are often special exhibitions and displays and if you visit the museum at the right time, you may get to witness one.
Riviera of Ensenada – once a hotel, this palatial building is now a museum and cultural center where visitors can purchase souvenirs, learn about the history of the city and also have margarita tastings!
Vinisterre Vitivinicola – Ensenada is one of the leading wine regions in Mexico and features in many wine route tours. This vineyard offers visitors a look into how some of their favorite wines are made during guided tours and also wine tastings.
Tara Garden – this brightly colored stunning garden has tons of native flora and other flowers. They are excellent views of the city and a giant statue that serves as a backdrop for many amazing pictures.
Bufadora Geyser – and one of the most majestic natural wonders the area has to offer. The clear calm waters of this geyser provide a scenic view and there is also the option to kayak over its waters.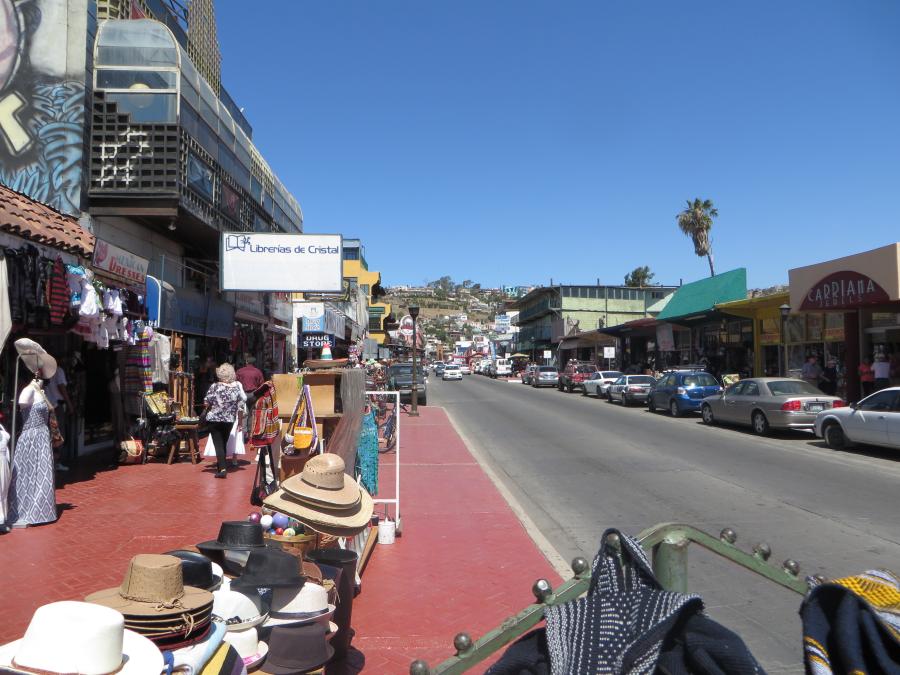 Things to see not far from Ensenada, Mexico
Vineyards – part of the tour of the wine routes of this area will take you to the Guadalupe valley where there are tons of olive orchards and grape vineyards as part of the guided tours.
Mountain ranges – the surrounding landscape of Ensenada is comprised of stunning mountain ranges that can be explored using Jeep tours. There are numerous opportunities to see different landscapes, take pictures, and soak in the view.
Desert trails – snowbirds who love horses and horseback riding can indulge in the company of well-trained horses at the Desert Trails.
Guadalupe island – if you have dreams of seeing a great white shark, you can take a trip to Guadalupe Island, and board a vessel that takes you to the waters whether one of nature's greatest predators is known to frequent.
Activities in Ensenada, Mexico in the winter
Sportfishing – a number of fishes like barracuda and marlins can be found in the waters around Ensenada. Those who enjoy sport fishing will have a great time flexing their fishing skills and enjoying time on the water.
Wine tasting – there are a number of vineyards in and around Ensenada that produce some of the best wines in the Americas. You can combine wine tours with picnics and learning how the wines are made.
Visit the beach – Ensenada has its fair share of amazing beaches where you can relax, sunbathe or swim in the ocean.
Bird watching – lovers of nature can watch a variety of birds in their natural habitat at the Canon De Dona Petra Ecological Park. There are also amazing views of the town from the park's location.
Shopping + Restaurants. Are they open in the fall, winter, or spring?
Shopping is one of the major things to do while visiting Ensenada. The town has a major shopping district that is open year-round and stocked with the most interesting products. Calle Primera is a street lined with stalls that every visitor simply must visit for souvenirs like jewelry, leather products, and other interesting items. You can also easily find essential items you need for your stay. Most shops are located at Ruiz Avenue and Lopez Mateos street. The great thing about shopping in Ensenada is that many of the best restaurants are also located in the shopping districts. You can take a break from shopping and enjoy an authentic Mexican meal before heading back home or continuing your day shopping or sightseeing.
Transport
Ensenada has a functioning airport that is also used to land military aircraft. There are two commercial airlines that are allowed to land here so you can either land in Ensenada or land in Guadalupe and drive into Ensenada.
Buses are the main form of transport in Ensenada. These small buses are called "micros" and they go virtually everywhere in the town. Fares costs as low as
Walking is also a favored form of getting around the town especially since tourist areas are so close to each other.
To get the best out of your trip to Ensenada, you may need to rent a car. It's a lot more convenient than public transportation and flexible. Car rentals on an economy-sized car cost about $17 (approx. €16, £14, $23 CAD, $26 AUD) for one day.
There are also taxis available 24/7 and they can be quite affordable as well. Agree on a price before boarding a taxi as some of the taxis may not be metered.
Health
Healthcare in Ensenada is quite good with qualified doctors and medical personnel who are well trained. Some of the doctors are bilingual and received medical training abroad. The facilities and infrastructure are also up to world standards. Remember to get comprehensive travel insurance that covers healthcare costs before leaving your country. Snowbirds with Medicare have the option to travel into the United States for healthcare for more serious cases. There are also private hospitals with shorter wait times and facilities that are better than some public hospitals although they cost more.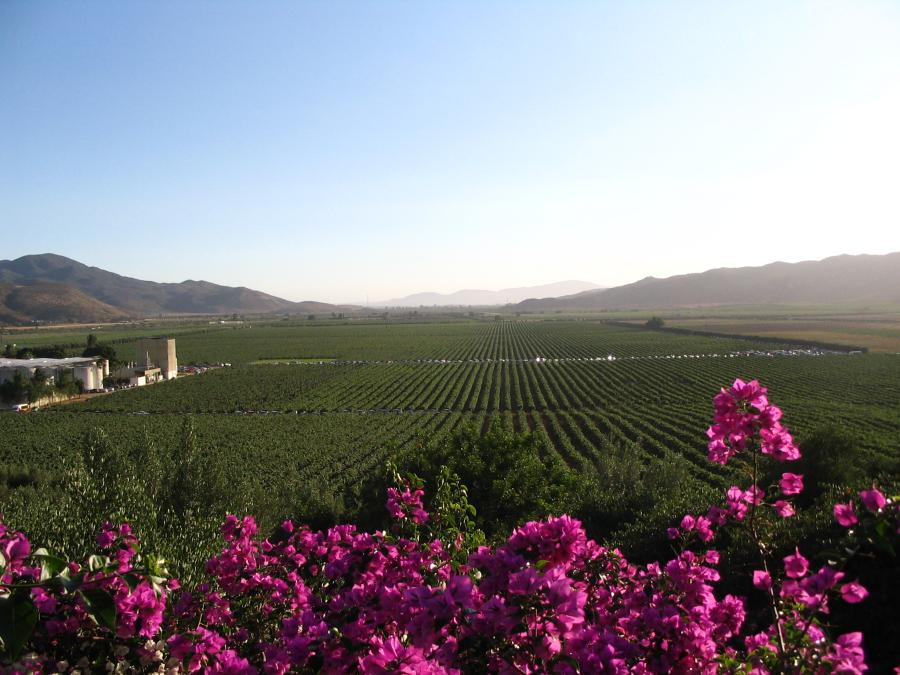 Accommodation
Finding accommodation in Ensenada is easy and straightforward. There are a number of apartments listed on Airbnb and other property rental portals. A one-bedroom apartment outside of the city center costs about $150 (approx. €142, £123, $204 CAD, $235 AUD) and a three-bedroom apartment costs $337 (approx. €321, £278, $460 CAD, $528 AUD) for a month.
Packing List
Weather: The fall, winter, and spring weather in Ensenada (Mexico) will normally be hot during the day and hot/warm during the night. Of course in the fall and spring it will be warmer than in the winter. You have to pack accordingly.

Warm clothing: Even when you go to a warm location like Ensenada (Mexico) you should not forget to take some things with you for your trip back home. When you return you are adapted to the warmer weather and need something to protect you from your hometown temperatures.

Consider the Weather: Always look at the type of weather in Ensenada (Mexico). Things like humidity, wind, and rain do not show up in the temperature graph but can have a great impact on your wardrobe. There are several sites with long term forecasts and climate information. Is there often a short afternoon downpour like in the tropics, you maybe need to take a strong umbrella and shoos that can cope with the rain. If there is often a lot of wind you might need a more wind-resistant coat.

Check the local Shopping options: Try to find information about the local shopping options near your location in Ensenada (Mexico). Are there stores where you can buy all your daily supplies, or are some things difficult to get? For some more remote locations, the options can be limited. If a certain item is really important for you might need to take it with you.

Look at the Local Culture: The local culture in Ensenada (Mexico) can impact your wardrobe. If most activities are in more upscale locations you might take some more appropriate clothes with you. Or travelling if you travel to certain countries women need to cover themselves in certain areas.

Amenities: Know what's Included in your house or apartment. Is there a coffee maker, a toaster, a washer and dryer, an iron, what is in the kitchen, what kind of towels are there? Things that are there means you do not have to take them with you. A furnished apartment or house can mean something from a few pieces of furniture to a well-stocked place with all the things you have at home. But most of the time your rental will not be stocked.

Mix and match: Wear layers so you can use your wardrobe more efficiently. And do not worry about wearing something more often, probably only you will notice this.

Important for you: If there is something that is really important for you that you want to have present in your house or apartment, take it with you. This can be something like a special knife for the kitchen, or a small mirror that you use in the morning. You can also purchase it locally if it is not that expensive.

Pet supplies: If you take your pet with you don't forget to take supplies for a few days with you. And enough medication, vitamins, or other supplies if you can not purchase them in Ensenada (Mexico) locally.

Food: Don't take a lot of food with you. Only when there is something you really can not live without you, and it is not too heavy you could consider taking it with you.

Towels: Not all locations include bigger towels for the swimming pool or a visit to the beach. If you have to take them and don't have a lot of room you can buy some big thin towels.

Office supplies: Normally you will not find any office supplies in your house or apartment. If you think you will use them you could pack some supplies like a scissor, notepaper, envelopes, some pens, and more depending on your needs.

Limit yourself: Don't take too many shoes and jackets, you will not need them that often.

Best-fitting: Bring your favorite and best-fitting items that can multi-function

Washer: Do you have a washer and dryer onsite, you don't need to pack a lot of clothes
Clothing
Basics
Casual
Smart
Footwear
Toiletries
Beauty
Hygiene
Clothing
Basics
Casual
Outdoor
Footwear
Accessories
Toiletries
Medicine
Miscellaneous
Other
Toiletries
Beauty
Hygiene
Hair
Other
Medicine
Miscellaneous
Technology
Travel and Free time
Travel
Free time
Important
Documents
Money
Other locations close to this location:
Travelers' Map is loading...
If you see this after your page is loaded completely, leafletJS files are missing.
If you have any additions, or comments on the content on this page, please use our contact form to let us know.
Detailed weather during the year for Ensenada Mexico
What to do during the year in Ensenada Mexico