Spend your fall, winter, or spring in Ormond Beach, Florida: Is Ormond Beach a good snowbird location?
Ormond Beach is located in Volusia County, Florida. It sits along the Atlantic Coast with neighboring Daytona Beach in the north. It is a small town that offers a first-class resorting experience, and it is regarded as one of the best snowbird locations due to its warm weather, and beautiful beaches. It is also home to the famous Tomoka State Park, bordered by the Tomoka River on the west and the Atlantic Ocean on the east. Orlando is just an hour away. Ormond Beach is ideal for cultural and recreational activities as well as the more historic downtown area along Granada Boulevard.
Why should people visit during the fall, winter, or spring?
Ormond Beach is known for its warm and friendly climate that makes a lot of outside activities, possible during your stay. A warm climate allows you to head out and explore the city, visit the historic downtown, and the multiple shopping areas. The city has many attractive beaches and is sunny year-round, a perfect escape from the winter cold. During the winter season, you can enjoy an evening walk on the beach, or go cycling in the morning. The city offers endless amenities with everything you can ask for.
Climate
The weather of Ormond Beach is colder than other places in Florida. The city has an average high temperature below 72°F (22°C) and an average low of 47.2°F (8°C). Heating systems in the residence are recommended due to cold weather at night. The winter period normally does not see hurricanes (the hurricane season is from June to November).

Things to see in Ormond Beach
Ormond is an important tourist location. There are many places that you can visit in the area:
Tomoka State Park: The River is surrounded by scenic oaks and it is a perfect place for camping. You can roam around the river in a boat while witnessing the scenic marshes and live oak hammocks and wildlife.
Ormond Memorial Art Museum Park and Gardens: The museum features the artistry of the national and local artists. You can enjoy the well-designed gardens and visit the annual student exhibition. The museum also hosts veteran programs to honor them.
The Casements: The mansion belonged to the oil tycoon and founder of the city John D. Rockefeller. The mansion is used as the cultural center of the city.
Birthplace of Speed Park: Ormond Beach has a history associated with motorsports. You can visit this park to have an insight of the great legends of the motorsports history.
Pirate's Cove Adventure Golf: This miniature golf adventure island offers a unique golfing experience. The adventure golf is a pirate-themed island and it is suitable for all ages. It also offers waterfalls, streams, and extraordinary landscapes.
Things to see not far from Ormond Beach
There are many neighboring towns and places in the surrounding areas that are worth a visit:
Tomoka Basin: It is a river flowing in the north in Volusia County. The river is located 5.3 Miles (9 km)

from Ormond Beach. It offers fishing and boating.

Bulow Creek State Park: Located 9 Miles (14 km)

from Ormond Beach, you can take a walk among the Fairchild Oak, one of the largest live oaks. The Park also offers hiking, canoeing/kayaking, camping, and biking experience as well.

Smyrna Dunes Park: The Park offers 2 miles of elevated walkways, picnic areas, and a pavilion. The park is covered by dunes in a vast area and has fishing piers as well as observation towers. It is located 24.6 Miles (40 km)

from Ormond Beach.

Deland Naval Air Station Museum: Located 25.5 Miles (41 km)

from Ormond Beach, the museum educates about the pre and post-war history of the navy.
Activities in Peoria in the fall, winter, or spring
There are many activities for fun during a visit to Ormond Beach, some of them are as follows;
Visit the Market: Ormond Beach is an attractive place popular for its outdoor lifestyle. You can enjoy the downtown nightlife and visit various flea markets and "shop till you drop" because the city is filled with popular shopping places.
Cooking: Always wanted to improve your cooking? Join a cooking class and learn how to cook something special.
Kayaking: If you are into it, you can rent a kayak and visit the Tomoka, Bulow Creek, and other parks to enjoy nature and witness the beauty of the Atlantic Coast.
Walking tour of the city: You can visit the city with a tour guide and visit various parks, beaches, and water clubs. You can taste the delicacies of Ormond Beach as well.
Cycling: The weather is friendly for cycling especially in the morning. You can ride or cycle along the beachfront.
Fishing: Ormond Beach has beautiful lakes, beaches, and piers where you can shore and boat fish. The fishing sites also offer a splendid view of the sunset.
Art classes: Join an art class and learn how to paint, draw, or start with pottery.
Golf: Spend a nice day playing golf as the weather in the city is great for such a sport. There are various 9-hole and 18-hole golf courses as well as clubhouses within the city. You can also visit the popular Riviera Country Club or Pirate's Cove Adventure Golf for an ultimate golfing experience.
Boat Excursions: You can visit many surrounding towns, and nearby sightseeing places by booking a boat excursion. There are numerous tour guides and clubs available.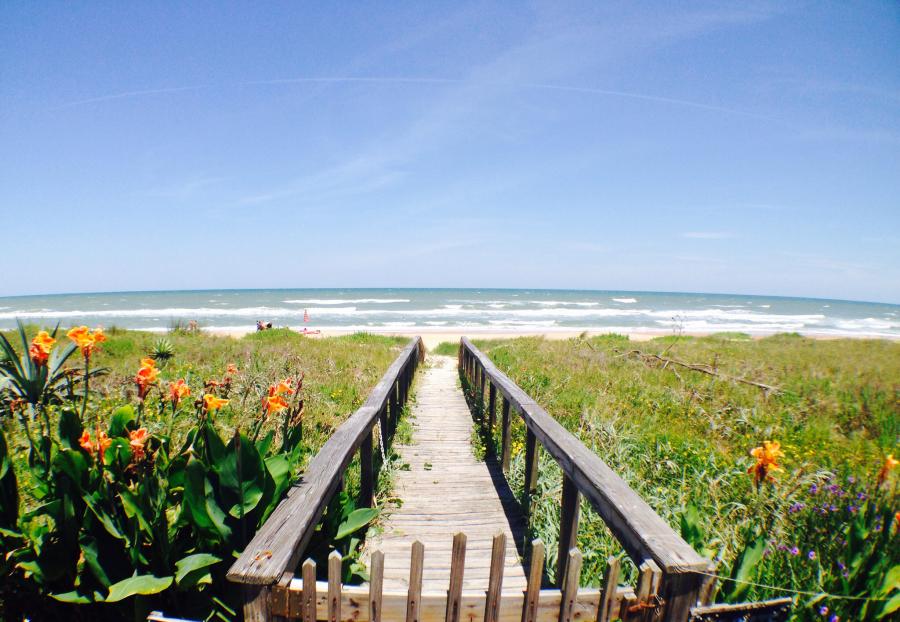 Shopping + Restaurants. Are they open in the fall, winter, or spring?
You can find a lot of fresh produce markets in Ormond such as Ormond Beach Farmers Market and several others. There you can find fresh fruits and vegetables, baked goods, meat, honey, jewelry, and more. Salty Farms Seafood Market is right on the coast and you can get fresh seafood from there. You can also visit souvenir and gift shops like Souvenir city II and BIG Shark for gifts. All shops and restaurants are open in winter.
Ormond is located beside the sea so you can find great fresh seafood. Mahi Mahi, snapper, king mackerel, grouper, wahoo, barracuda, cobia, and amberjack are some of the famous fish from the stream. You can find citrus used in a lot of dishes in Ormond as well, because of the huge production of citrus fruit in the Florida region.
You can find a good selection of restaurants and shops in the area.
Transport
The nearest airport is Daytona Beach International Airport located 13 Miles (21 km) from the main city of Ormond Beach. There are various airport shuttle services available such as Daytona Beach Airport Transportation. You can either take a bus or a taxi to reach the city.
The Votran Bus Service is offered by the Volusia County Government. The bus service is available for both local and inter-city travel. You can install an app to know the walking distance to the closest bus station, and the distance of the destination where you want.
Traveling by train is not possible because the nearest Amtrak station is in Deland located 24.7 Miles (40 km) from Ormond Beach.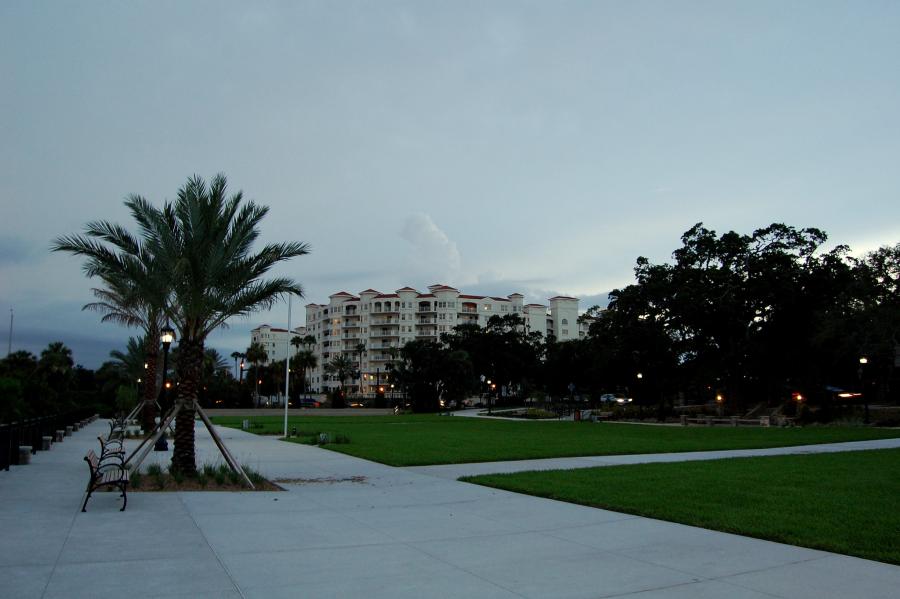 Health
In Ormond Beach, public and private health facilities are located nearby and they are easily accessible. The health sector is suitable for anyone with a problem. Emergency cases are handled well, and you can find some of the most significant healthcare centers below:
Accommodation
There are many different rental companies present in Ormond Beach, whether you're looking for an apartment, cottage or villa. Some of the most popular organizations commonly used are:
Several of these prominent websites, and also some other sites, connect you to the local real estate agents in Clearwater, Florida. You can rent a 1-bedroom and 1-bath starting from .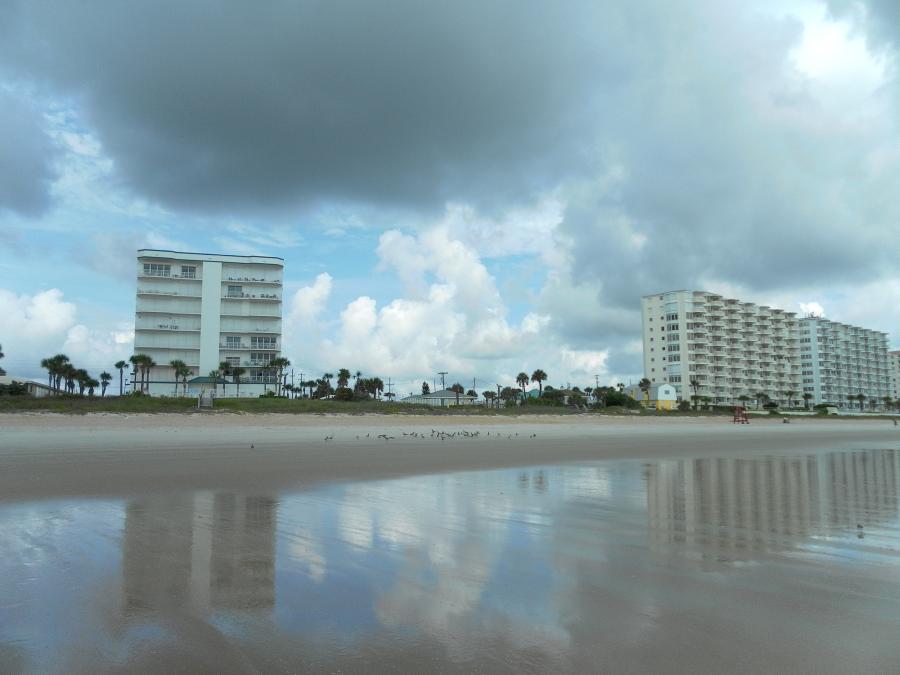 RV/Campers/Motorhome
Harris Village RV Park: There nice location with water, electricity, and sewer services. It starts from around $65 (approx. €60, £53, $87 CAD, $93 AUD) per night. For more information, you can visit (www.harrisvillage.com)
Coral Sands Oceanfront RV Resort: A great site for campers as the visitors are provided with numerous facilities at the camping site. The price per night is around $37 (approx. €34, £30, $49 CAD, $53 AUD), including electricity. You can visit their website for more information (www.coralsandsrvresort.com)
Packing List
Weather: The fall, winter, and spring weather in Ormond Beach (Florida) will normally be warm during the day and can be cold during the night. Of course in the fall and spring it will be warmer than in the winter. You have to pack accordingly.

Warm clothing: Even when you go to a warm location like Ormond Beach (Florida) you should not forget to take some things with you for your trip back home. When you return you are adapted to the warmer weather and need something to protect you from your hometown temperatures.

Consider the Weather: Always look at the type of weather in Ormond Beach (Florida). Things like humidity, wind, and rain do not show up in the temperature graph but can have a great impact on your wardrobe. There are several sites with long term forecasts and climate information. Is there often a short afternoon downpour like in the tropics, you maybe need to take a strong umbrella and shoos that can cope with the rain. If there is often a lot of wind you might need a more wind-resistant coat.

Check the local Shopping options: Try to find information about the local shopping options near your location in Ormond Beach (Florida). Are there stores where you can buy all your daily supplies, or are some things difficult to get? For some more remote locations, the options can be limited. If a certain item is really important for you might need to take it with you.

Look at the Local Culture: The local culture in Ormond Beach (Florida) can impact your wardrobe. If most activities are in more upscale locations you might take some more appropriate clothes with you. Or travelling if you travel to certain countries women need to cover themselves in certain areas.

Amenities: Know what's Included in your house or apartment. Is there a coffee maker, a toaster, a washer and dryer, an iron, what is in the kitchen, what kind of towels are there? Things that are there means you do not have to take them with you. A furnished apartment or house can mean something from a few pieces of furniture to a well-stocked place with all the things you have at home. But most of the time your rental will not be stocked.

Mix and match: Wear layers so you can use your wardrobe more efficiently. And do not worry about wearing something more often, probably only you will notice this.

Important for you: If there is something that is really important for you that you want to have present in your house or apartment, take it with you. This can be something like a special knife for the kitchen, or a small mirror that you use in the morning. You can also purchase it locally if it is not that expensive.

Pet supplies: If you take your pet with you don't forget to take supplies for a few days with you. And enough medication, vitamins, or other supplies if you can not purchase them in Ormond Beach (Florida) locally.

Food: Don't take a lot of food with you. Only when there is something you really can not live without you, and it is not too heavy you could consider taking it with you.

Towels: Not all locations include bigger towels for the swimming pool or a visit to the beach. If you have to take them and don't have a lot of room you can buy some big thin towels.

Office supplies: Normally you will not find any office supplies in your house or apartment. If you think you will use them you could pack some supplies like a scissor, notepaper, envelopes, some pens, and more depending on your needs.

Limit yourself: Don't take too many shoes and jackets, you will not need them that often.

Best-fitting: Bring your favorite and best-fitting items that can multi-function

Washer: Do you have a washer and dryer onsite, you don't need to pack a lot of clothes
Clothing
Basics
Casual
Smart
Footwear
Toiletries
Beauty
Hygiene
Clothing
Basics
Casual
Outdoor
Footwear
Accessories
Toiletries
Medicine
Miscellaneous
Other
Toiletries
Beauty
Hygiene
Hair
Other
Medicine
Miscellaneous
Technology
Travel and Free time
Travel
Free time
Important
Documents
Money
Other locations close to this location:
Travelers' Map is loading...
If you see this after your page is loaded completely, leafletJS files are missing.
If you have any additions, or comments on the content on this page, please use our contact form to let us know.
Detailed weather during the year for Ormond Beach Florida
What to do during the year in Ormond Beach Florida