Spend Your Fall, Winter, or Spring in Mazatlan, Mexico: Is Mazatlan, Mexico A Good Snowbird Location?
The seat of the Mazatlan municipality, this city is located in Sinaloa State, Mexico across the Baja California peninsula. Sometimes called the Fish Land or Pacific Pearl, it was founded in the year 1513 by indigenous settlers and Spanish armies. Soon the city welcomed a number of Germans who also contributed to the development of the area using resources from nearby mines. The city has amazing beaches and attractions that draw visitors year-round. It is also the second-largest city in the state of Sinaloa.
One of the major highlights of this city is that it is the birthplace of the famous Banda Music, one of the most well-known genres in Mexico today in addition to its art community. Celebrities from Hollywood such as Tony Curtis also lent some popularity to the city in the mid-1900s as they favored it when it came to sport fishing and other relaxation spots and resorts. The city has since become a major tourist attraction.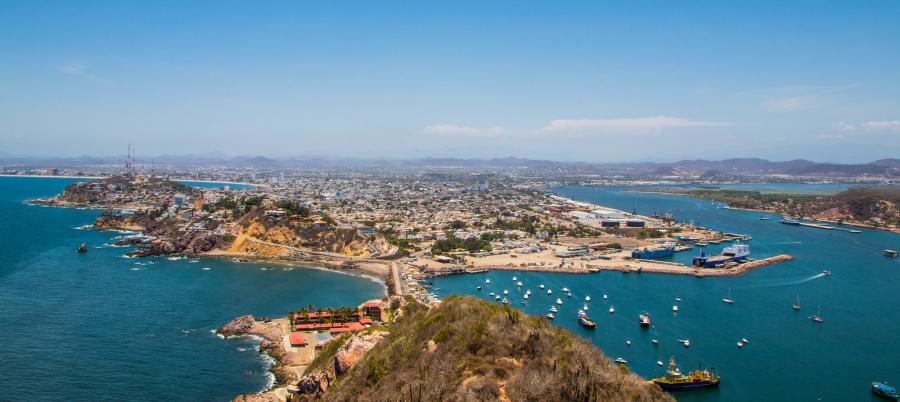 Why should people visit in winter?
Mazatlan has many attractions that make it charming as a winter holiday destination. For one, it has the most amazing weather and climate during the winter months with enough beaches and sea views to go round. The city has its fair share of tourists however it is never too crowded and you can take your pick from the many attractions to see when you visit. The local cuisine is amazing and there is always something new to try especially seafood. The local people are friendly and welcoming and its gates are open to people of all ages and interests.
Climate
The city enjoys a tropical savannah climate with a long dry season. On average, the temperature in Mazatlan hovers around 25°C (77°F) for most parts of the year. During the winters, the weather is cool, balmy and pleasant with hardly as much rainfall as there is during the summer. January and February are the coldest months in Mazatlan and temperatures can dip into 16°C (61°F) at its lowest. However, winters remain mostly warm and pleasant enough for winter activities to be conducted with any issues. Remember to always wear and carry sunscreen around with you to avoid getting burned by the sun.

Safety
Visitors to Mazatlan who may have security concerns can rest easy as the city is considered to be quite safe for tourists. There is a heavy police presence in tourist areas like the Old Town, Golden Zone, and the Malecon. Although the Sinaloa state is notorious for having violent cartel activities, it is quite safe for tourists as they are rarely targeted. Snowbirds are advised to exercise the same caution as they would anywhere else and keep their valuable items safe. Do not engage in overt displays of wealth or carry large amounts of cash as you move around. Only use small bills and be wary of your surroundings. Avoid straying away from tourist areas at night and lock all doors and windows.
Communication, internet, and cellphone in Mazatlan, Mexico
Snowbirds can get by with speaking English in Mazatlan as many of the settlers here are of foreign descent and speak some English. The main and most common language spoken here is Spanish so it helps if you understand a few everyday phrases and brush up your Spanish skills while visiting Mazatlan. Most of the signs and street names will be in Spanish as well as menus so getting a phrasebook if you don't speak Spanish could also be of help as the locals appreciate it when you make the effort to speak their language. For the most part, many of the people you come in contact with like taxi drivers, waiters and other service people also speak English quite well.
Buying a SIM card during your stay in Mazatlan is a great choice as data is quite inexpensive compared to home and the process of getting a sim is easy. The mobile network with the best coverage is Telcel and a SIM card costs about $3 (approx. €2.86, £2.47, $4.1 CAD, $4.71 AUD). The data packages available are quite impressive and internet speeds are decent. You can purchase a sim when you land in the airport or from any of the mobile network providers stores or kiosks in the city.
Things to see in Mazatlan, Mexico
The historical center – this historic landmark was developed between 1820-1830 and restored in the early 2000s. The brightly colored colonial buildings feature art galleries, food stalls, and souvenir shopping while enjoying the historic neoclassical style of the building.
Malecon – The Malecon in Mazatlan is among the longest waterfront promenades in the world. It features street food vendors, street art, restaurants, and beaches most of which are free to explore. During the winter, many of the carnivals are hosted on the Malecon.
Cerro crestón – this impressive rock is home to the Mazatlan Faro (lighthouse) and has served as a navigation point since the 18th century. The views from the top of the rock are amazing and you can see basically all of Mazatlan from that point.
The cathedral of the immaculate conception – this amazing church took over 45 years to build and has neoclassical, neo-gothic, and baroque style architecture all rolled into one. There are sculptures of several saints and glittering stones arranged in an eye-catching manner adorning the outside of the building.
Mazatlan Aquarium – with over 250 species of marine life in its over 50 tanks, the Mazatlan aquarium is one of the most impressive standalone aquariums. There is also a botanical garden and aviary in its surrounding environment so nature lovers will have a full day exploring the varying ecosystems.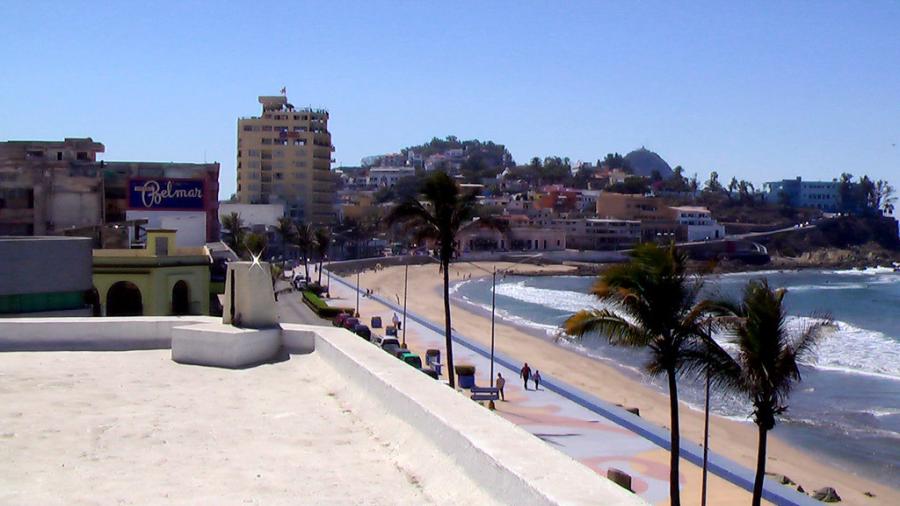 Things to see not far from Mazatlan, Mexico
Isla de la Piedra – also known as the stone island, this unspoiled and underdeveloped peninsula treats you to a local Mexican lifestyle with its quaint palapas (Palm hut) restaurants where you can eat freshly caught seafood and other delicacies. There are also caves you can explore where pirates once hid their loot.
Las Labradas – located 40 km (25 Miles)

from Mazatlan on the Cacaxtla plateau are numerous carved glyphs depicting animals, geometric shapes, humans, plants and more on volcanic rocks. This site is among the oldest traces of culture in the area.

Playa Bruja – just a few minutes' drive away from the golden zone lies some of the most amazing beaches you will come across while visiting Mazatlan. The waters are shallow enough to swim and walk in and surfers love to frequent the area.
Activities in Mazatlan, Mexico in the fall, winter, or spring
Carnivals – the winter period is one that sees lots of carnivals in Mazatlan. Don your brightly colored outfits and head over to the Malecon for some dancing, music, and delicious food as you celebrate some of the oldest carnivals in Mexico.
Whale watching – humpback whales are known to frequent the waters around Mazatlan from December to March as they migrate for their calving season.
Observe local gastronomy – Mazatlan is famous for its culinary creations including a local beer that is served everywhere you go.
Explore the art scene – a visit to Mazatlan would not be complete without observing its local art scene. The Angela Peralta theatre, where many shows are staged and the local art galleries where stunning pieces can be observed can be visited at any time during opening hours.
Shopping + Restaurants. Are they open in the fall, winter, or spring?
Restaurants are open in the winter and the city is famous for its edible creations. Seafood plays a major role in its cuisine so expect to see a lot of fish taco stalls as well as high-end restaurants serving creative seafood meals. There are also intercontinental dishes with a local twist and cocktails that pair amazingly with the food. There are lots of shopping plazas and boutiques in Mazatlan where you can satisfy your need for retail therapy as well as purchasing souvenirs you can take back home with you. There are also farmer's markets where you can get fresh produce for your meals. The best area for shopping regarding variety and deals is definitely the Golden Zone where everything from seashells to silver and gemstones can be bought at reasonable prices.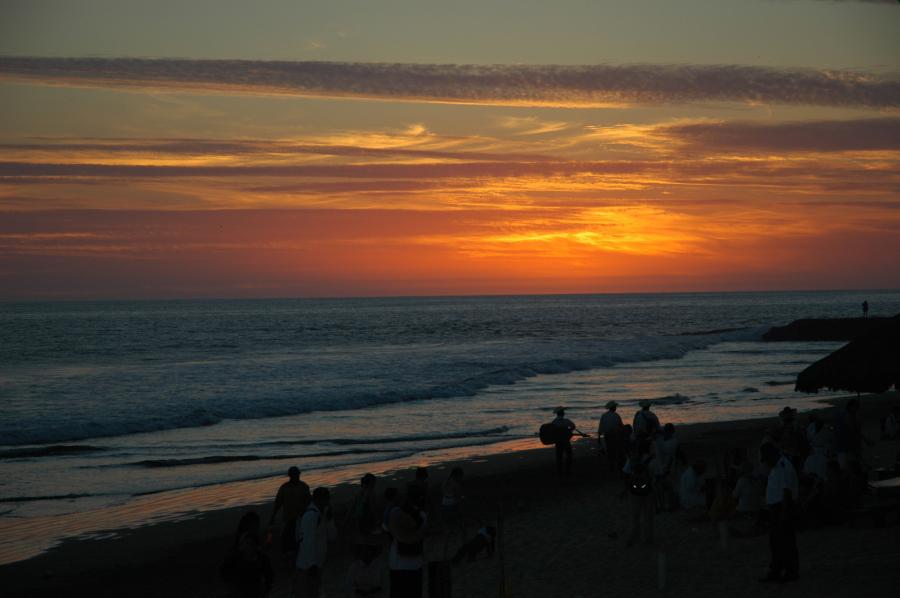 Transport
Mazatlan has its own local airport, General Rafael Buelna Airport which has several international and local flights daily. The airport is about 14 Miles (23 km) from the city center so you'll need to take a taxi into town. Taxis cost around $23 (approx. €21, £18, $31 CAD, $36 AUD)
You can get around the city using Eco taxis. These taxis can be rented by the hour and have set fares to different destinations. You can also negotiate and agree on a price before setting off.
A local form of transport that resemble modified golf carts is also used to get around the city. They are called Pulmonias and trips using these carts are faster but cost around the same price as taxis.
Buses are available and have a decent network that takes you to the major parts of town. Some of the major bus lines are air-conditioned and run from 8:30 am to 10:30 pm.
Ferries are available to take passengers around the small islands surrounding the city as well.
You can rent an economy-sized car for $6 (approx. €5, £4, $8 CAD, $9 AUD) a day. The road networks are good and it is a more convenient way to explore the city.
Health
Mexico provides state-sponsored healthcare for its citizens however visitors will have to pay to access its healthcare facilities and services. The standard of healthcare in Mazatlan is on par with world standards and the doctors and medical staff are well trained and speak English. There are also private clinics in addition to the state-run public hospitals. You can opt to fly back home in the case of serious emergencies but you'll have no trouble getting treated for everyday injuries and ailments here. Remember to get comprehensive travel insurance that covers medical costs before leaving your home country.
Accommodation
Short let apartments are popular in Mazatlan and they offer decent accommodation with amenities. A decent-sized furnished apartment in an inexpensive area of town will set you back around $280 (approx. €266, £230, $382 CAD, $439 AUD) a month.
Packing List
Weather: The fall, winter, and spring weather in Mazatlan (Mexico) will normally be warm during the day, but can be chilly during the night. Of course in the fall and spring it will be warmer than in the winter. You have to pack accordingly.

Warm clothing: Even when you go to a warm location like Mazatlan (Mexico) you should not forget to take some things with you for your trip back home. When you return you are adapted to the warmer weather and need something to protect you from your hometown temperatures.

Consider the Weather: Always look at the type of weather in Mazatlan (Mexico). Things like humidity, wind, and rain do not show up in the temperature graph but can have a great impact on your wardrobe. There are several sites with long term forecasts and climate information. Is there often a short afternoon downpour like in the tropics, you maybe need to take a strong umbrella and shoos that can cope with the rain. If there is often a lot of wind you might need a more wind-resistant coat.

Check the local Shopping options: Try to find information about the local shopping options near your location in Mazatlan (Mexico). Are there stores where you can buy all your daily supplies, or are some things difficult to get? For some more remote locations, the options can be limited. If a certain item is really important for you might need to take it with you.

Look at the Local Culture: The local culture in Mazatlan (Mexico) can impact your wardrobe. If most activities are in more upscale locations you might take some more appropriate clothes with you. Or travelling if you travel to certain countries women need to cover themselves in certain areas.

Amenities: Know what's Included in your house or apartment. Is there a coffee maker, a toaster, a washer and dryer, an iron, what is in the kitchen, what kind of towels are there? Things that are there means you do not have to take them with you. A furnished apartment or house can mean something from a few pieces of furniture to a well-stocked place with all the things you have at home. But most of the time your rental will not be stocked.

Mix and match: Wear layers so you can use your wardrobe more efficiently. And do not worry about wearing something more often, probably only you will notice this.

Important for you: If there is something that is really important for you that you want to have present in your house or apartment, take it with you. This can be something like a special knife for the kitchen, or a small mirror that you use in the morning. You can also purchase it locally if it is not that expensive.

Pet supplies: If you take your pet with you don't forget to take supplies for a few days with you. And enough medication, vitamins, or other supplies if you can not purchase them in Mazatlan (Mexico) locally.

Food: Don't take a lot of food with you. Only when there is something you really can not live without you, and it is not too heavy you could consider taking it with you.

Towels: Not all locations include bigger towels for the swimming pool or a visit to the beach. If you have to take them and don't have a lot of room you can buy some big thin towels.

Office supplies: Normally you will not find any office supplies in your house or apartment. If you think you will use them you could pack some supplies like a scissor, notepaper, envelopes, some pens, and more depending on your needs.

Limit yourself: Don't take too many shoes and jackets, you will not need them that often.

Best-fitting: Bring your favorite and best-fitting items that can multi-function

Washer: Do you have a washer and dryer onsite, you don't need to pack a lot of clothes
Clothing
Basics
Casual
Smart
Footwear
Toiletries
Beauty
Hygiene
Clothing
Basics
Casual
Outdoor
Footwear
Accessories
Toiletries
Medicine
Miscellaneous
Other
Toiletries
Beauty
Hygiene
Hair
Other
Medicine
Miscellaneous
Technology
Travel and Free time
Travel
Free time
Important
Documents
Money
Other locations close to this location:
Travelers' Map is loading...
If you see this after your page is loaded completely, leafletJS files are missing.
If you have any additions, or comments on the content on this page, please use our contact form to let us know.
Detailed weather during the year for Mazatlan Mexico
What to do during the year in Mazatlan Mexico