Spend your fall, winter, or spring in Georgetown, South Carolina: Is Georgetown a good snowbird location?
Georgetown is the third oldest city in South Carolina and therefore, it is rich in history and culture. It became an official port of entry in 1732. The town has been famous for being a sweet escape to its delightful premises. Full of attractions and amenities, the town will not disappoint a visitor looking for a tranquil atmosphere. You can take a trip to the historic mansions, boutique shops, and drown in the spectacular art galleries. A truly admirable place!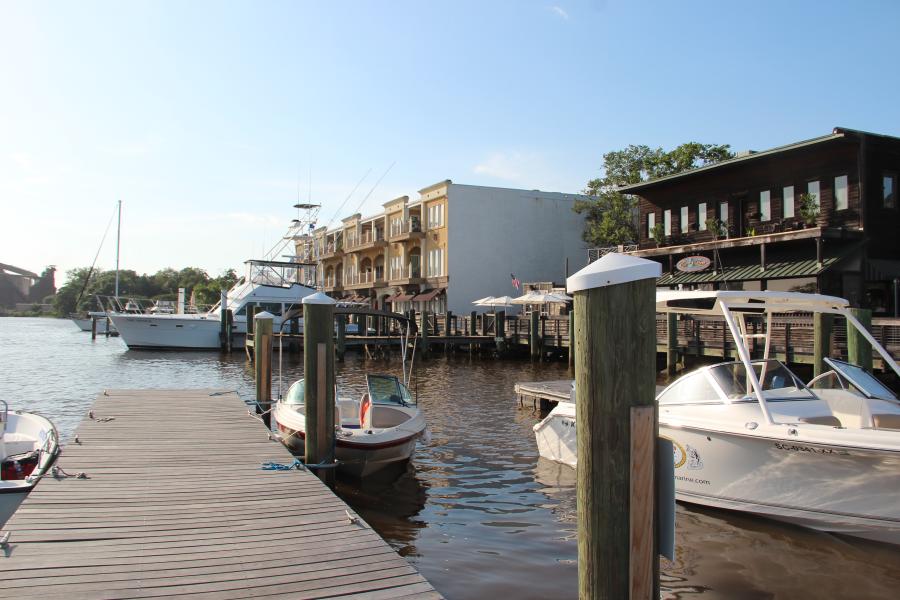 Why should people visit during the fall, winter, or spring?
Georgetown is the perfect place to visit during the winter due to its pleasant weather. With very little crowd or noise, the city is peaceful and serene in winter. The winter season is also perfect for all the outdoor activities that cannot be enjoyed during the hot humid summers. You can have a great time exploring the various historic sites, enjoying plantation and boat tours, strolling in the parks, planning picnics by the lake, and for walks on one of the beaches.
Climate
Georgetown is located at the sea and experiences hot and harsh summers and mild but windy winters. The average temperature ranges from 37°F - 57°F (3°C - 14°C) in winter. It experiences more rainfall in the summers than in winter.

Things to see in Georgetown, South Carolina
Georgetown has a variety of options for visitors to explore:
Hopsewee Plantation: This historic site was built in 1740 and it is surrounded by thick cypress trees covered in Spanish moss. Tours can be taken to know more about its history.
Kaminski House Museum: This museum is located inside an old Antebellum home and it displays Georgian architecture. The guided tours inside will enable visitors to enjoy the architecture and antique furniture.
The Rice Museum: This place has a clock tower, it is a must-visit with many maps and artifacts highlighting the importance that the crop, 'rice', had in its development.
Gullah Museum: The museum is dedicated to the history of the Gullah people. Tours of the museum and surrounding areas are also available.
Georgetown Harborwalk: This place is a popular attraction for shopping, dining, fishing, boating, and more.
South Carolina Maritime Museum: This place features many programs and events related to the fascinating and rich maritime history.
Morgan Park: This Park has beautiful views of Sampit River and Winyah Bay. It offers many activities like picnics, walking trails, fishing, and playing sports. This park is the best place to visit if you want to spend a day close to nature.
Hobcaw Barony: This place has a 1600-acre wildlife reserve and it is used as a research center. Plantation tours are also available to explore this historic site.
Things to see not far from Georgetown, South Carolina
Georgetown is near many popular tourist places, so there are enough options for people looking for a nice day trip:
Huntington Beach State Park: Located at 18.4 Miles (30 km)

from Georgetown, this place is a must-visit. The place has a beautiful beach and the park has a small museum, historic sites and walking trails that make it interesting.

Brookgreen Gardens: At a distance of 18.1 Miles (29 km)

from Georgetown, these gardens are perfect to spend a day close to nature.

Tom Yawkee wildlife center: Located at10.4 Miles (17 km)

from Georgetown, this place is a paradise for nature lovers. You can enjoy your day in this 24,000-acre wildlife reserve and take guided nature tours.

Hopsewee Plantation: Located at a distance of 13.2 Miles (21 km)

from Georgetown, this is a plantation house built in 1735 and it is a real treat for those coming to explore the history of this small town.

Litchfield Beach and Golf Resort: Located just16.3 Miles (26 km)

from Georgetown, lies the perfect place for a getaway. Offering many activities all year long this place is a must-visit.
Activities in Georgetown, South Carolina in the winter
Georgetown has good weather for many activities during the winter:
Beaches: Enjoy a relaxing day at the beaches of Georgetown to take in the beautiful view.
Museums: You can gain interesting insights into the area and learn about the different aspects of its culture and heritage by visiting the museums because this town is rich in history.
Swamp Fox Tour: This tour is famous among visitors because it gives a lot of insight into the 300-year-old history of this small town.
Plantation Tours: These tours are also very famous because they give flavor to the historic importance that these rice plantations had on the development of this small town.
Boat Tours: A variety of harbor tours are available to choose from and spend your day exploring the historic port of Georgetown.
Visit the nearby towns: Plan a day trip to visit the nearby towns of South Carolina and explore their specialties.
Exploring Parks and wildlife: Georgetown is a haven for nature lovers. It gives you the unique opportunity of enjoying wildlife, fishing at lakes, picnics near lakes, and walks in the parks.
Candlelight Tour at the Kaminski House Museum: In early December the Museum offers beautiful views of its rooms drenched in candlelight and light refreshments after the tour.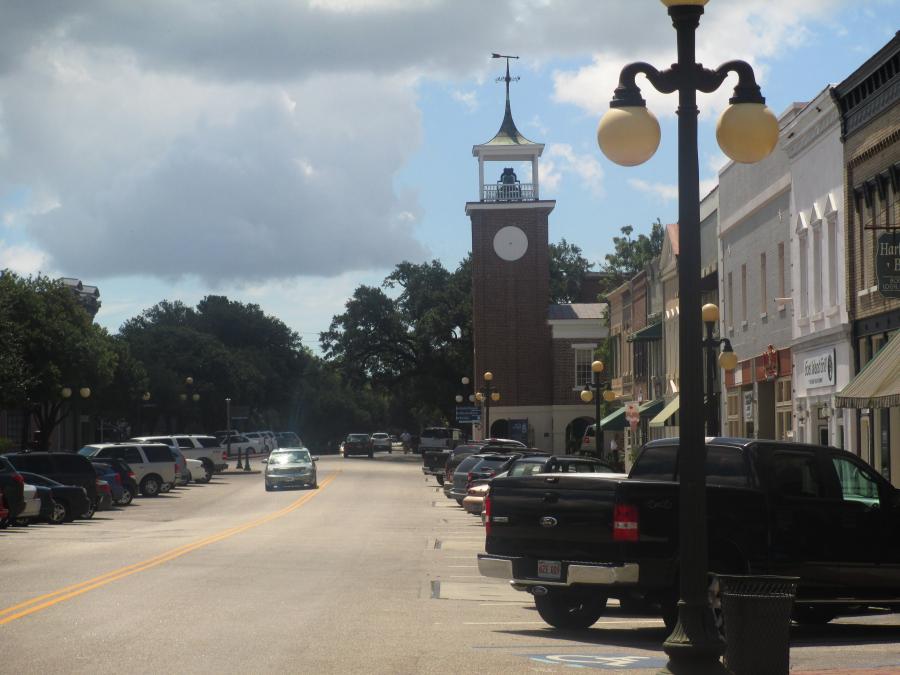 Shops & Restaurants. Are they Open in winters?
Most of the shops and restaurants are open during the winter. The place most famous for eateries and shopping is in and around Front Street, there you can find antique shops, art galleries, books and toys, clothing, and home furnishings. Also worth a visit are the farmer's markets, where you can get organic and fresh produce at reasonable rates.
As for restaurants, Georgetown offers many types of cuisines, Italian, Mexican, Indian, or the Mediterranean.
Transport
Georgetown has its domestic airport, Georgetown Airport, and the nearest international airport is Myrtle Beach International Airport (MYR), located at a distance of 36.1 Miles (58 km) from the town. There are multiple options to travel from the airport. Taxis and car rentals are easily accessible.
The Coast RTA is operated by Waccamaw regional transportation authority (https://ridecoast.com/). It connects many routes at very reasonable rates. It also offers airport transfers and travel to and from Georgetown to nearby areas. Other good options are the greyhound bus service (www.greyhound.com/) and the SES (southeastern stages) (https://southeasternstages.com/) which are used to travel to Georgetown.
An Amtrak station is present in the nearby city of Charleston 64 Miles (103 km) that connects to other popular destinations. You can check their schedules on their website. (https://beta.amtrak.com/).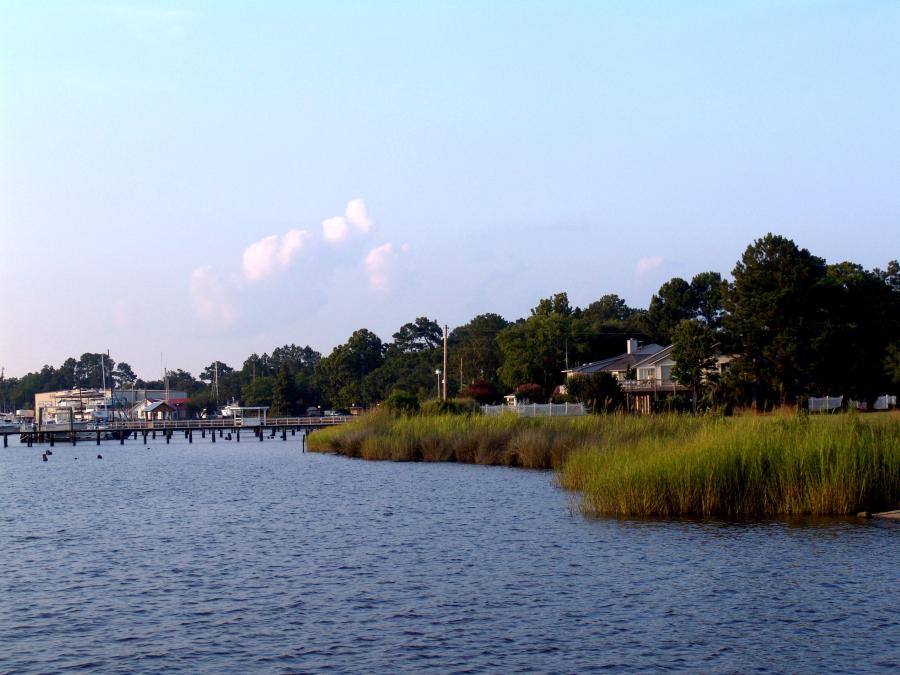 Health
Georgetown has many good medical centers and most of them are capable of handling emergencies. A selection:
Several dentists are available:
Accommodation
There are several rental companies present in Georgetown. Some of the more popular organizations that are commonly used are:
The price range starts from around $900 (approx. €833, £714, $1221 CAD, $1366 AUD) /month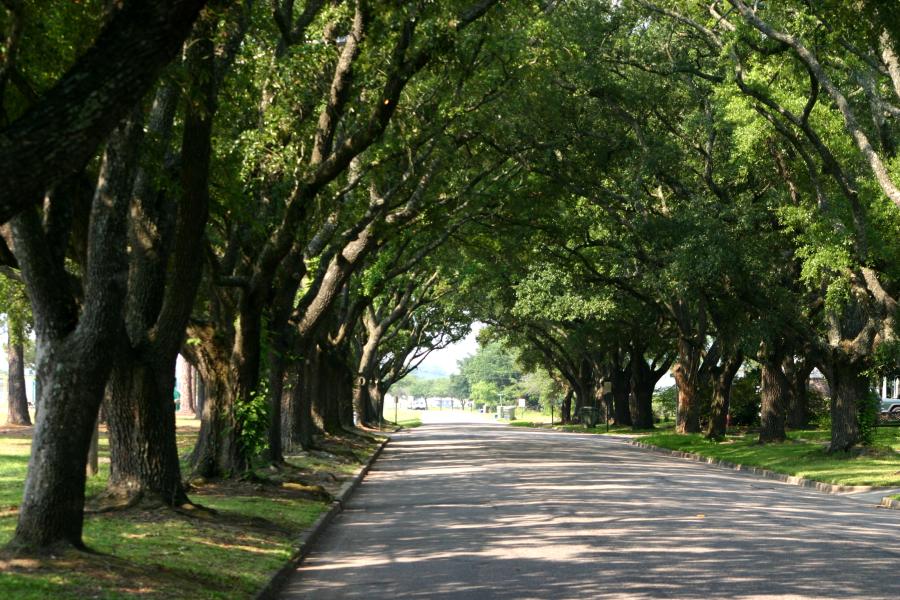 RV/Campers/Motorhome
If you are traveling with a Motorhome, many options are available for RV parking. All facilities at these sites are up to the standard and are convenient for visitors. Some of the best options are mentioned below:
Packing List
Weather: The fall, winter, and spring weather in Georgetown (South Carolina) will normally be chilly during the day and cold during the night. Of course in the fall and spring it will be warmer than in the winter. You have to pack accordingly.

Warm clothing: Even when you go to a warm location like Georgetown (South Carolina) you should not forget to take some things with you for your trip back home. When you return you are adapted to the warmer weather and need something to protect you from your hometown temperatures.

Consider the Weather: Always look at the type of weather in Georgetown (South Carolina). Things like humidity, wind, and rain do not show up in the temperature graph but can have a great impact on your wardrobe. There are several sites with long term forecasts and climate information. Is there often a short afternoon downpour like in the tropics, you maybe need to take a strong umbrella and shoos that can cope with the rain. If there is often a lot of wind you might need a more wind-resistant coat.

Check the local Shopping options: Try to find information about the local shopping options near your location in Georgetown (South Carolina). Are there stores where you can buy all your daily supplies, or are some things difficult to get? For some more remote locations, the options can be limited. If a certain item is really important for you might need to take it with you.

Look at the Local Culture: The local culture in Georgetown (South Carolina) can impact your wardrobe. If most activities are in more upscale locations you might take some more appropriate clothes with you. Or travelling if you travel to certain countries women need to cover themselves in certain areas.

Amenities: Know what's Included in your house or apartment. Is there a coffee maker, a toaster, a washer and dryer, an iron, what is in the kitchen, what kind of towels are there? Things that are there means you do not have to take them with you. A furnished apartment or house can mean something from a few pieces of furniture to a well-stocked place with all the things you have at home. But most of the time your rental will not be stocked.

Mix and match: Wear layers so you can use your wardrobe more efficiently. And do not worry about wearing something more often, probably only you will notice this.

Important for you: If there is something that is really important for you that you want to have present in your house or apartment, take it with you. This can be something like a special knife for the kitchen, or a small mirror that you use in the morning. You can also purchase it locally if it is not that expensive.

Pet supplies: If you take your pet with you don't forget to take supplies for a few days with you. And enough medication, vitamins, or other supplies if you can not purchase them in Georgetown (South Carolina) locally.

Food: Don't take a lot of food with you. Only when there is something you really can not live without you, and it is not too heavy you could consider taking it with you.

Towels: Not all locations include bigger towels for the swimming pool or a visit to the beach. If you have to take them and don't have a lot of room you can buy some big thin towels.

Office supplies: Normally you will not find any office supplies in your house or apartment. If you think you will use them you could pack some supplies like a scissor, notepaper, envelopes, some pens, and more depending on your needs.

Limit yourself: Don't take too many shoes and jackets, you will not need them that often.

Best-fitting: Bring your favorite and best-fitting items that can multi-function

Washer: Do you have a washer and dryer onsite, you don't need to pack a lot of clothes
Clothing
Basics
Casual
Smart
Footwear
Toiletries
Beauty
Hygiene
Clothing
Basics
Casual
Outdoor
Footwear
Accessories
Toiletries
Medicine
Miscellaneous
Other
Toiletries
Beauty
Hygiene
Hair
Other
Medicine
Miscellaneous
Technology
Travel and Free time
Travel
Free time
Important
Documents
Money
Other locations close to this location:
Travelers' Map is loading...
If you see this after your page is loaded completely, leafletJS files are missing.
If you have any additions, or comments on the content on this page, please use our contact form to let us know.
Detailed weather during the year for Georgetown South Carolina
What to do during the year in Georgetown South Carolina