Spend your fall, winter, or spring in Aiken, South Carolina: Is Aiken a good snowbird location?
Aiken is located in South Carolina and it is the county's seat. The history and culture of this city revolve around horses. It gained its fame as the wealthy American's winter getaway and the best equestrian destination for the nation long ago. The Aiken Winter Colony was established between 1882 and 1948 and consists of over thirty grand properties with private stables. Aiken is one of the nation's greatest training grounds for thoroughbreds. It is home to the Thoroughbred Racing Hall of Fame which was established in 1977. The city also boasts of being America's fifth oldest golf course, and it is also home to the first course that offered women's golf. Downtown Aiken, there are historic buildings, a range of shops, restaurants, and cafes. The natural landscape and weather make it a perfect destination for people of all ages.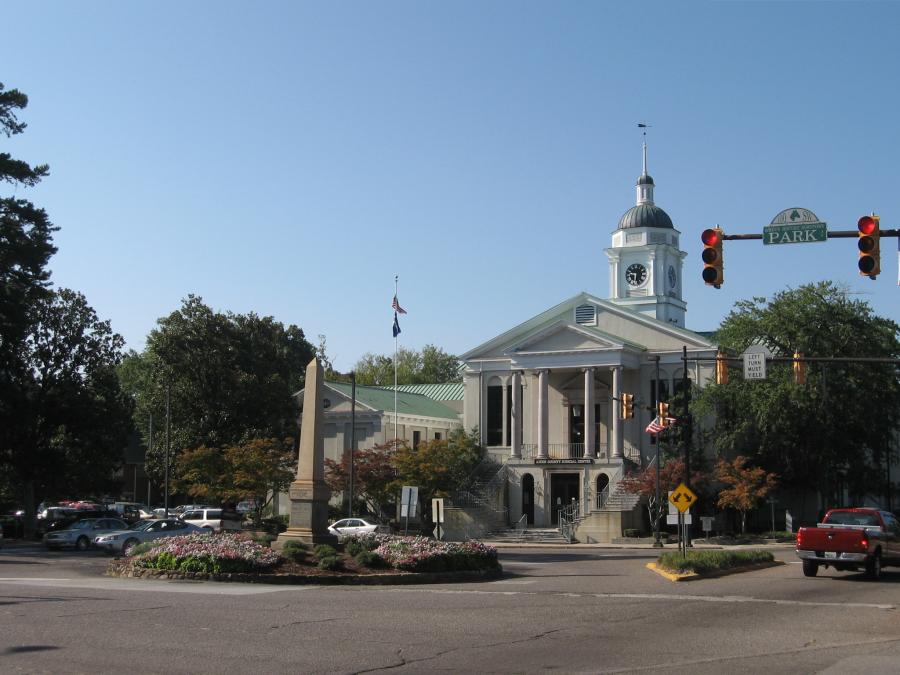 Why should people visit during the fall, winter, or spring?
Winter in Aiken has always been ideal for snowbirds that are looking for warm weather, and good recreational opportunities. The temperature is mild and the ambiance is relaxed. The cultural interest in horse riding and the activities revolving around it also makes Aiken an ideal location. Aiken is also home to a variety of golf courses and the weather during winter makes golfing enjoyable. Winter camping is also a great pastime during this period. The winter season comes with a lot of festivity and celebration like Christmas, and in the downtown area, the Hope Lands Garden displays beautiful Christmas lights every year.
Climate
The weather is mild during the winter, the temperature doesn't usually fall below 34°F (1°C). It rains a little in Aiken and the surrounding regions, especially the areas on high ground. During the day, the temperature is pleasant but at night it can be quite cold, so pack accordingly.

Things to see in Aiken, South Carolina
Aiken offers its visitors excellent places to explore and enjoy. Some of them include:
Hope Lands Gardens has ponds, huge trees, walking trails, the Doll House, and the Thoroughbred Racing Hall of Fame. This used to be a private home of the wealthy family of Hope Goddard Iselin but it is now open to the public to enjoy without a fee. Plays and performances are held in the garden and its annual Christmas Light display is a sight to behold.
Aiken County Historical Museum: This has many exhibits about the history of Aiken and the surrounding area. A lot of pictures and artifacts from the past are displayed. The museum also does special exhibits and decorations for Christmas, which can serve as a treat for visitors during the winter season.
Hitchcock Woods: A 2100 Acre forest in the middle of the city, this urban forest is filled with miles of trails for hiking, horse riding, biking, and enjoying nature's beauty. Horses are available for rent from local stables.
DuPont Planetarium: The University of South Carolina hosts public shows every Saturday. The programs focus on astronomy and it also encourages exploration of the night sky. Some of the shows focus on history and other areas of science.
Aiken Visitors Center and Train Museum: This is a museum dedicated to the train on rails that had served the Aiken area for decades. You will find this museum very interesting, and informative.
Aiken State Park is a fairly large park with camping facilities, picnic areas, small lakes, and a nice river to canoe, fish, or kayak in. It has a beautiful view and walking trails as well.
Aiken Center for the Arts focuses on local artists and it also has galleries that display paintings, photography, ceramics, and mixed media pieces. They also offer music and art courses for all ages.
Things to see not far from Aiken, South Carolina
There are many options for visitors who want to explore South Carolina beyond Aiken itself. Some of these are listed below:
Graniteville, SC is a small community in Aiken County just 5.9 Miles (9 km)

from Aiken. It is a historic district dating as far back as 1845 where the community got its name from. Most of the original buildings were constructed with blue granite.

Trenton, SC is a small town in Edgefield County located almost 17.2 Miles (28 km)

from Aiken and is mainly known for its peaches.

Beech Island, SC is the oldest settlement in Aiken County located around 18 Miles (29 km)

from Aiken. It is named after the beech trees growing in the wetlands of the nearby Savannah River swamp.

Salley, SC is a historic town in Aiken County around 25.6 Miles (41 km) away. It still has some Victorian properties preserved from the early 1900s and it is famous for its Chitlin' Strut Festival held in November annually.
North Augusta, SC is a city located in the Aiken and Edgefield counties around 19.7 Miles (32 km)

away from Aiken. It is home to the historic Augusta Canal and other historical landmarks that make it an interesting place to visit.
Activities in Aiken, South Carolina in the winter
There is a lot to do during winter. Some of the activities include:
Fishing, boating, and canoeing in the rivers and ponds of the city.
An electric bike tour through the historic downtown is also a fun and exciting way to explore the city.
Walking and hiking at the various forest trails in and around Alamogordo.
Horse riding is a part of Aiken and there are many equestrian facilities for renting horses. There are also well-maintained trails for the horse riding experience.
Sign up for art and music classes at the Aiken Center for Arts.
Art classes: Join an art class and learn how to paint, draw, or start with pottery.
Cooking: Always wanted to improve your cooking? Join a cooking class and learn how to cook something special.
Golfing at the public and private golf courses in the region.
Shops & Restaurants. Are they Open in winters?
The city is famous for The Aiken County Farmers Market which is held every Tuesday, Thursday, and Saturday from 8 am till noon. The market sells fresh produce, baked foods, local meats, and cheese. It is a place where the locals meet and socialize. This has been the tradition for a long time, and it is one of the oldest markets in South Carolina. The busy and historic downtown of Aiken is filled with shops, boutiques, galleries, and antique stores for a great shopping experience. There are many stores stocked with equestrian supplies.
The gastronomy of this region is a unique and exciting experience. The interest of the community in horses can be seen through the upscaling and conversion of old stables into restaurants such as The Stables at Rose Hill and General Elliot. The menu also uses names of some local Southern dishes that emphasize their love for horses. Aiken Brewing Company is well known for its variety of beer and the laid back charm that enables the visitors and locals to experience the true spirit of the community. There are also various options for international cuisines like Italian, German, Spanish, and Pan Asian.
Transport
The nearest airport to Aiken is Augusta Airport (AGS) which is 19.6 Miles (32 km) from Aiken. Columbia Airport (CAE) also serves the city and it is around 43.6 Miles (70 km)

away. Airport shuttles are readily available.

Greyhound USA and Southeastern Stages operate the intercity bus service in Aiken. For more information about the routes and rates, visit https://www.checkmybus.com/aiken-sc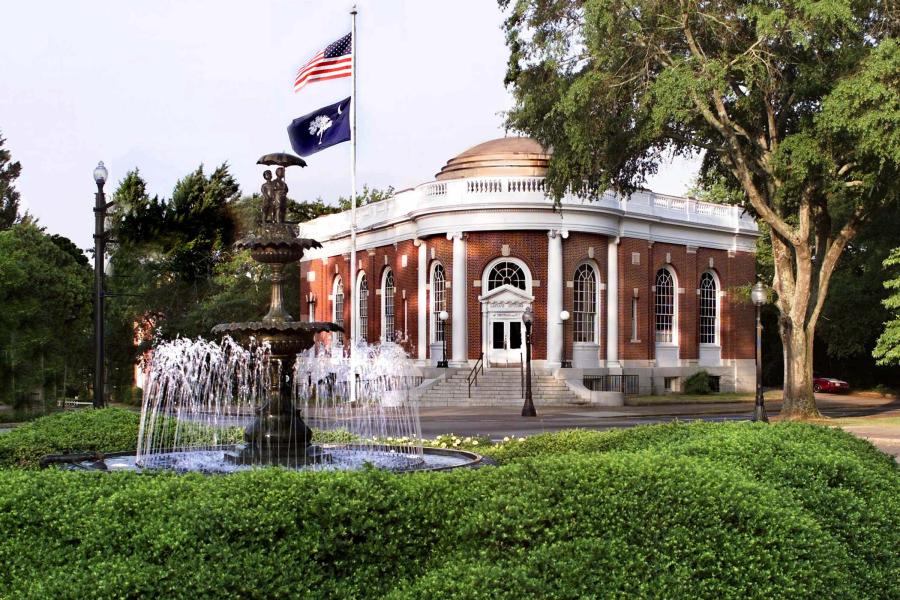 Health
In Aiken, there are good medical and dental services for both residents and visitors. Aiken Regional Medical Center (https://www.aikenregional.com/) is a fully equipped facility and it has a 24 hours emergency department.
Doctors Care North Aiken (https://doctorscare.com/northaiken/) is an emergency care clinic. Shirer Family Dentistry (https://www.shirerfamilydentistry.com/) will care for your dental needs.
Accommodation
Visitors can look out for affordable apartments or condos for rent on www.airbnb.com/, the most well-known online marketplace that connects people who want to rent out their homes with people who are looking for accommodations in that locality.
Visitors looking for long term accommodation in the city can also visit websites like https://www.apartmentguide.com/ or www.apartmentlist.com/sc/aiken.You will find apartments at reasonable rates and good deals during the winter months if you book early. A studio apartment for a single or two guests can cost around

$800 (approx. €762, £659, $1093 CAD, $1255 AUD)

per month.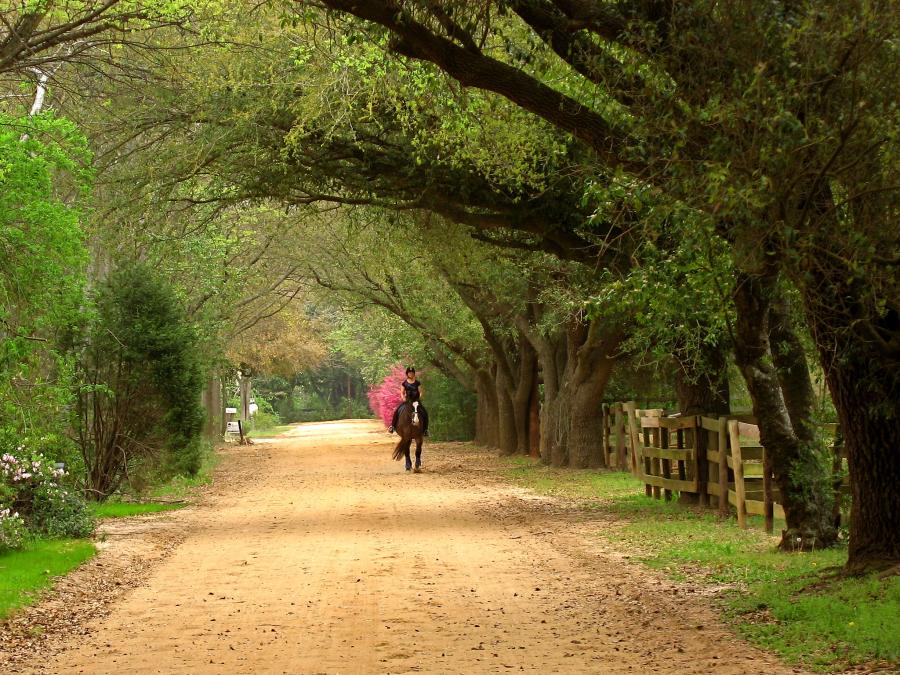 RV/Campers/Motorhome
There are equipped campsites for RV campers in this South Carolina town. Some of them include:
Packing List
Weather: The fall, winter, and spring weather in Aiken (South Carolina) will normally be chilly during the day and cold during the night. Of course in the fall and spring it will be warmer than in the winter. You have to pack accordingly.

Warm clothing: Even when you go to a warm location like Aiken (South Carolina) you should not forget to take some things with you for your trip back home. When you return you are adapted to the warmer weather and need something to protect you from your hometown temperatures.

Consider the Weather: Always look at the type of weather in Aiken (South Carolina). Things like humidity, wind, and rain do not show up in the temperature graph but can have a great impact on your wardrobe. There are several sites with long term forecasts and climate information. Is there often a short afternoon downpour like in the tropics, you maybe need to take a strong umbrella and shoos that can cope with the rain. If there is often a lot of wind you might need a more wind-resistant coat.

Check the local Shopping options: Try to find information about the local shopping options near your location in Aiken (South Carolina). Are there stores where you can buy all your daily supplies, or are some things difficult to get? For some more remote locations, the options can be limited. If a certain item is really important for you might need to take it with you.

Look at the Local Culture: The local culture in Aiken (South Carolina) can impact your wardrobe. If most activities are in more upscale locations you might take some more appropriate clothes with you. Or travelling if you travel to certain countries women need to cover themselves in certain areas.

Amenities: Know what's Included in your house or apartment. Is there a coffee maker, a toaster, a washer and dryer, an iron, what is in the kitchen, what kind of towels are there? Things that are there means you do not have to take them with you. A furnished apartment or house can mean something from a few pieces of furniture to a well-stocked place with all the things you have at home. But most of the time your rental will not be stocked.

Mix and match: Wear layers so you can use your wardrobe more efficiently. And do not worry about wearing something more often, probably only you will notice this.

Important for you: If there is something that is really important for you that you want to have present in your house or apartment, take it with you. This can be something like a special knife for the kitchen, or a small mirror that you use in the morning. You can also purchase it locally if it is not that expensive.

Pet supplies: If you take your pet with you don't forget to take supplies for a few days with you. And enough medication, vitamins, or other supplies if you can not purchase them in Aiken (South Carolina) locally.

Food: Don't take a lot of food with you. Only when there is something you really can not live without you, and it is not too heavy you could consider taking it with you.

Towels: Not all locations include bigger towels for the swimming pool or a visit to the beach. If you have to take them and don't have a lot of room you can buy some big thin towels.

Office supplies: Normally you will not find any office supplies in your house or apartment. If you think you will use them you could pack some supplies like a scissor, notepaper, envelopes, some pens, and more depending on your needs.

Limit yourself: Don't take too many shoes and jackets, you will not need them that often.

Best-fitting: Bring your favorite and best-fitting items that can multi-function

Washer: Do you have a washer and dryer onsite, you don't need to pack a lot of clothes
Clothing
Basics
Casual
Smart
Footwear
Toiletries
Beauty
Hygiene
Clothing
Basics
Casual
Outdoor
Footwear
Accessories
Toiletries
Medicine
Miscellaneous
Other
Toiletries
Beauty
Hygiene
Hair
Other
Medicine
Miscellaneous
Technology
Travel and Free time
Travel
Free time
Important
Documents
Money
Other locations close to this location:
Travelers' Map is loading...
If you see this after your page is loaded completely, leafletJS files are missing.
If you have any additions, or comments on the content on this page, please use our contact form to let us know.
Detailed weather during the year for Aiken South Carolina
What to do during the year in Aiken South Carolina