Spend your fall, winter, or spring in Alamogordo, New Mexico: Is Alamogordo a good snowbird location?
Alamogordo New Mexico is the county seat of Otero County and was founded in 1898. It is known for its many cottonwood trees and its connection with the 1945 Trinity Test, which was the first-ever atomic bomb detonated at the Alamogordo Test Range.
Alamogordo offers a breathtaking landscape with its location at the base of the Sacramento Mountains, and the views of the snow-capped peaks. The region experiences pleasant weather, and it offers several attractions, activities, and outdoor recreation to its visitors. The area is also popular for camping, because of its scenic views and outdoor activities. Local wineries and the abundant pistachio groves are the hallmarks of the region.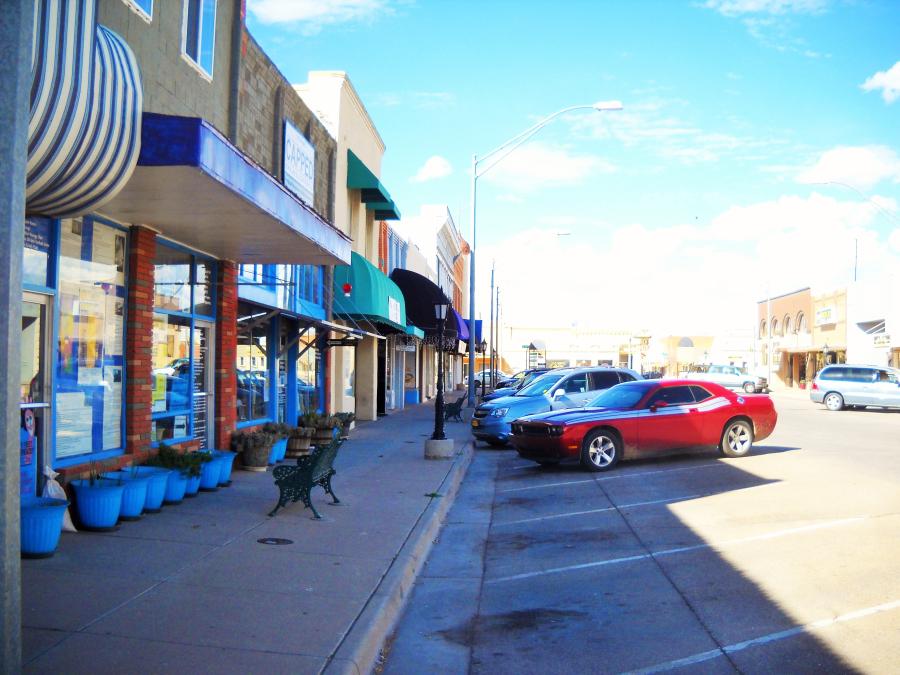 Why should people visit during the fall, winter, or spring?
Winter here is a good season for snowbirds looking for mild weather and recreational opportunities. The temperature is good for outdoor activities like walking, cycling, golfing, horseback riding, and many other things. The natural landscape is an attraction for visitors, not only nature, but also the more busy Downtown area with its many historic buildings, shops, restaurants, and cafes. The local wineries and breweries are a must-visit. Winters include also the holiday period, and there is usually a lot of festivity and celebration around that time, such as Christmas parade and Christmas play during that period. Various markets are set up and lightings are used around the town which brightens the festivity.
Climate
The weather is mild during winter. The average temperature from November to March remains around 53.6°F (12°C). December and January are the coldest months with a temperature around 55°F (13°C). It rains or might snow even a little in Alamogordo and the surrounding regions, especially the areas on a high altitude. During the day, the weather is pleasant but the temperature during the night can be close to freezing, so visitors are advised to pack properly.

Things to see in Alamogordo, New Mexico
Alamogordo offers its visitors some really good places to explore and enjoy:
New Mexico Museum of Space History; which has a broad display of the history of space travel. The activities & exhibits available keep adults & kids engaged.
Alamogordo Museum of History; is a history museum. It takes you from prehistoric times to modern day with its collection of historical photographs, documents, and relics from Otero County, New Mexico.
The Toy Train Depot; is a toy store and a railway museum that features scale models of trains to acquaint the visitors with the railroad history of Alamogordo and New Mexico. It is also home to America's Park Ride Train Museum, which runs the Alamogordo/Alameda Park Narrow Gauge Railway, a working miniature railway that visitors can ride for a nominal fee.
Alameda Park Zoo; is the oldest zoo in the region. It was founded in 1898 and it is home to nearly 300 animals representing 90 species.
The Oliver Lee Memorial State Park; is situated at the base of Dog Canyon and it provides opportunities for camping, hiking, cycling, picnicking, and wildlife viewing.
The world's largest pistachio, almost 30ft tall, at Mc Ginn's Pistachio Land is a local landmark and it is a great place to take photographs. The pistachio farm has a variety of pistachio nuts in all flavors and the green chili ones are a local favorite. You can also learn about pistachios and how they are grown and processed.
The Local breweries and wineries are a must-visit during winter. The Heart of the Desert, Pistachio Land, and Arena Blanca Winery are some of the popular ones you can visit.
Things to see not far from Alamogordo, New Mexico
There are a lot of options for visitors who want to explore beyond the city of Alamogordo:
The Lincoln National Forest has several popular natural trails, consisting of different elevations, lengths, and difficulties. The wildlife bird watching is a treat here. There are some RV Parks and campgrounds around Lincoln National forest with many facilities for campers.
High Rolls Mountain Park is nestled in the Lincoln National Forest and it is a small community known for its agricultural activities and natural landscape. It is located almost 8 Miles (13 km)

from Alamogordo.

White Sands National Park is also a monument that attracts visitors all year round. The name refers to the glistening white sands and dunes of white gypsum which covers 275 square miles of the desert. It is an incredible sight to behold. It is located almost 16.3 Miles (26 km)

from Alamogordo.

La Luz is situated at the mouth of the La Luz Canyon Creek and it is known for the numerous fruits that are grown in the area, such as figs, apricots, plums, and peaches. Apples, cherries, and pears are also grown in the higher elevations in the canyon areas, east of the village. The surrounding area also has many vineyards and pistachio groves. It is located around 6 Miles (10 km)

from Alamogordo.

Tularosa village is situated almost 12.9 Miles (21 km)

from Alamogordo. It shares its name with the Tularosa Basin, where the town is located. Tularosa is famous for its abundance of cottonwood shade trees and preserved architecture.

Cloudcroft is a quaint mountain village situated 19.4 Miles (31 km)

from Alamogordo and it is within the Lincoln National Forest territory. It is at a higher elevation and it experiences snowfall in winter. People visit this town for snow-centered activities.
Activities in Alamogordo, New Mexico in the winter
There is enough to do during winter:
Walking tours and hiking at the various forest trails in and around Alamogordo.
Horse riding or cycling at the trails for both beginners and more experienced riders. Visitors can even take lessons from trainers.
Cycling tours of the town and the nearby villages.
Golfing at Desert Lakes Golf Course and other courses not far from Alamogordo.
Tours of the numerous local wineries and nut groves where you can enjoy delicious wine and nut tastings.
There are several scenic drives in the area that are worthwhile to explore the beauty of the landscape.
Maybe not for everyone, but an amazing experience: riding a hot air balloon and enjoying the sunset and sunrise views.
Catch a local musical concert or a dramatic performance at the Flickinger Center for Performing Arts.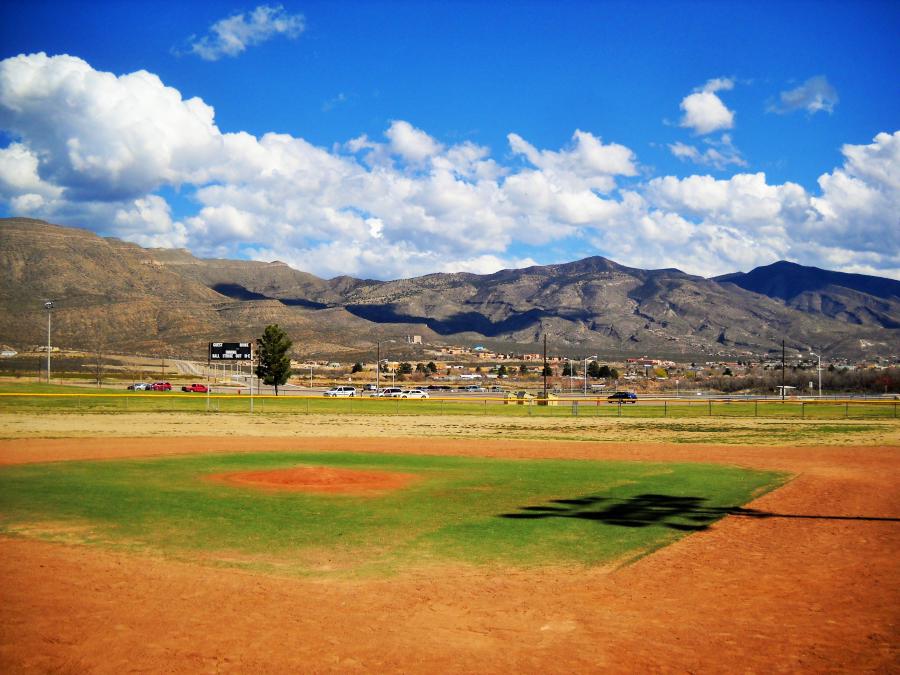 Shops & Restaurants. Are they Open in winters?
Alamogordo is quiet during winter but it gets busy around the holiday season. Shopping is one of the favorite activities of visitors who want to explore the spirit of a new region. The Farmers' Market and Craft Market of Otero County is held every Saturday at 9:30 am during the winter and it offers fresh produce, local art, handmade crafts, music, food, and free family activities. It is a source of entertainment for locals and visitors. Albertsons Market and Lowe's Signature Market are supermarkets that have all the necessaries. White Sands Mall and Granada Shopping Centre can also be visited for international outlets.
The gastronomy of this region is an exciting experience. New Mexico prides itself on having an authentic cuisine with unique flavors. Burritos, enchiladas, and sweet or savory Sopaipallas are local favorites. Their authentic taste is a joy to the palate. Chile Verde or Green Chili is a staple condiment in New Mexico and they put it in anything and everything from nuts, burritos, enchiladas to custard or pie. Locally roasted coffee at the local cafes, flavored pistachios from the nut groves and local wine from the wineries should be part of everyone's to-do list whenever they visit Alamogordo, New Mexico.
Transport
The town is served by El Passo International Airport located approximately 87.5 Miles (141 km)

from Alamogordo. An airport shuttle operates daily to and from the airport.

Greyhound USA operates the intercity bus service in Alamogordo. For more information about routes and rates, visit https://bustracker.greyhound.com/
Renting a bike or a cycle and riding around the town and countryside yourself is also a healthy way to explore.
Having a car can be convenient during your stay. You can rent one at the airport easily, but there are also numerous other locations if you do not want to rent one all the time.
If you want to use public transport, an easy way to find the best route is to use Google Maps. Find the directions from your starting point to the destination, and click on transit. It will then show you the public transport options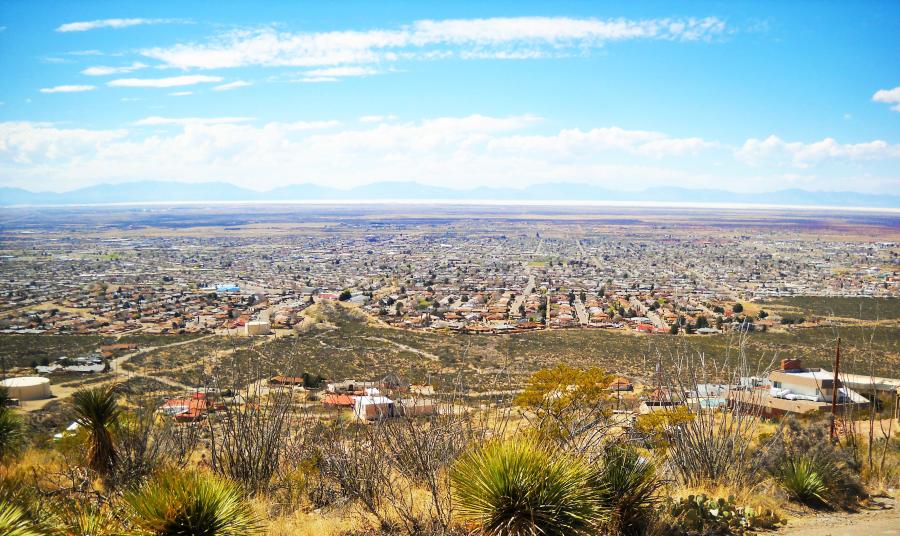 Health
There are good medical and dental services available for the residents and visitors of Alamogordo, NM. Gerald Champion Regional Medical Center is a fully equipped facility and has a 24 hours emergency department. Ben Archer Health Center Services offers medical and dental care to all ages and it is open for five working days between 8 am – 5 pm.
Accommodation
Visitors can check for affordable apartments or condos for rent on https://www.airbnb.com/, an online marketplace that connects people who want to rent out their homes with people who are looking for accommodations in that locale.
Visitors looking for long term accommodation in the city can also visit websites like https://www.vacationrenter.com/ or https://www.apartmentfinder.com/New-Mexico/Alamogordo-Apartments/. You can find apartments at reasonable rates and good deals during the winter. A one-bedroom apartment for two guests can cost about

$600 (approx. €572, £496, $823 CAD, $951 AUD)

per month.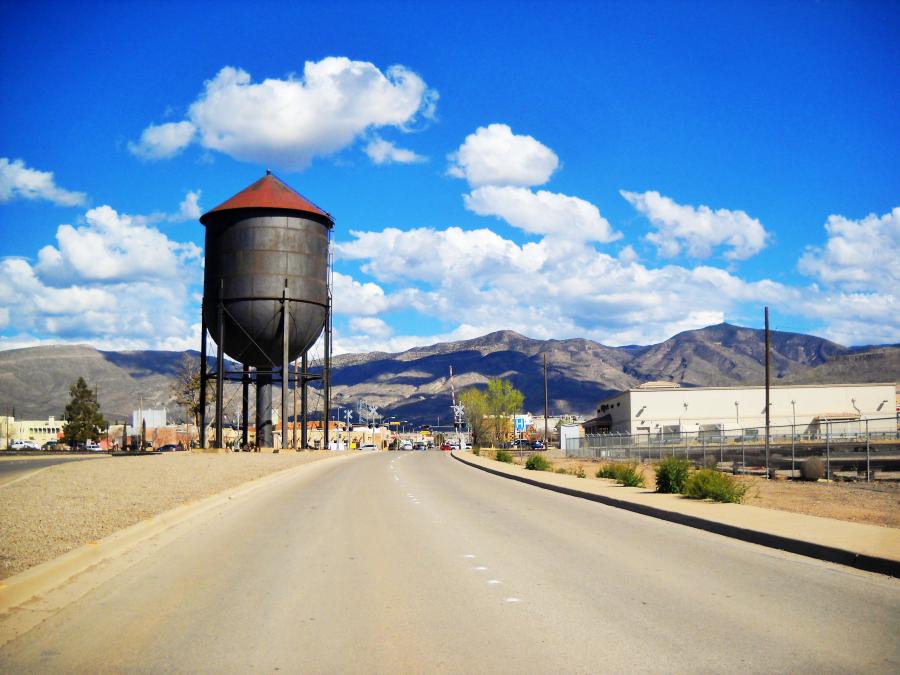 RV/Campers/Motorhome
There are many equipped campsites for RV campers in this region:
Other locations close to this location:
Travelers' Map is loading...
If you see this after your page is loaded completely, leafletJS files are missing.
If you have any additions, or comments on the content on this page, please use our contact form to let us know.
Detailed weather during the year for Alamogordo New Mexico
What to do during the year in Alamogordo New Mexico