Spend your fall, winter, or spring in Oropesa del Mar, Spain: Is Oropesa del Mar a good snowbird location?
Oropesa Del Mar is a province of Castellon and is primarily known for its beaches but the historical old town, the modern infrastructure mountain ranges, forests and orange groves make the small town one of a kind. It is a popular destination among tourists due to its weather, beaches and historical sites. The visitors will be awed by the spectacular landscape and the small town is also one of Castellon's most developed beach resorts. It is a greatly desired holiday destination for people who want to entertain themselves with the peculiar yet fascinating existence of old and new, at the same time.
Why should people stay in Oropesa del Mar during the fall, winter, or spring?
Oropesa del Mar is a good choice for snowbirds because of the gorgeous widespread beaches and perfect weather. It is a very enjoyable and relaxing place with lots of facilities. It tends to give a truly Spanish experience when it comes to shopping and culinary experience. The beaches are interconnected with each other and visitors can walk along the coast. A lot of shops and restaurants are closed down in winter but there are still enough places open, especially on weekends. If you are looking for a great location to spend your holiday spent in Spain, this is the place for you.
Climate
The winters are long, pleasant and full of sunshine. Over the course of the year, the temperature typically varies from 45°F - 86°F (7°C - 30°C) and is rarely below 38°F (3°C) or above 90°C (194°F). The days are warmer and the skies are clear which makes for comfortable beach weather whereas the nights can get a bit colder, therefore, the visitors are advised to keep appropriate clothing for these temperature fluctuations. Overall, it is a good winter destination if you are planning for a sweet escape.

Things to see in Oropesa del Mar
With a fairly developed infrastructure and beautiful beaches, there are many places you can visit during your stay at Oropesa Del Mar. Some of them are mentioned below:
Oropesa Del Mar Arab Castle: A fascinating landmark of the old times when Muslims built this castle for protection. The castle has an interesting infrastructure and rich history.
Morro de Gos Beach: A beautiful beach with a serene atmosphere, perfect for a relaxing day. One can enjoy a nice, peaceful stroll along the coast and take in the beautiful view the beach has to offer.
La Concha Beach: The perfect beach for some leisure time. The place was given the award of the blue EEC flag for cleanliness and maintenance.
The King's Tower Oropesa del Mar: Built in the 16th century. It is a great monument representing the old times and is a popular tourist spot because of its historic value and architecture.
Club Náutico Oropesa del Mar
Naturhiscope: This museum represents the various historical stages of the town and is attentively organized according to the different eras and cultures of the town.
Things to see not far from Oropesa del Mar
Castellon Tour: The town center has several parks, restaurants, and bars. It is the perfect place for a day trip as it is easily accessible as well.
El Fadrí Campanario: A must visit for all visitors as the place has breathtaking views to offer and is known to be the most symbolic building of Castellon.
Parque Natural del Desierto de Las Palmas: An amazing sight to see with beautiful views of the old monastery and the bays of Benicasim and Castellon. The drive to the location is remarkable.
El Prat de Cabanes Natural Park is recognized internationally as it's included on the International list of wetlands. This is the main wetland of the province of Castellón, with great importance for the Valencian Community's natural heritage, with special ecological, geological and landscape characteristics.
Parroquia Santa Maria: A beautiful landmark of Castellón de la Plana. The church has an interesting architecture with modern artwork. It is a famous tourist spot as people around the city come to visit this amusing landmark.
Activities in Oropesa del Mar in the fall, winter, or spring
Visitors can fill up their days by doing a variety of activities around the city and nearby countryside. Some of them are:
Beaches: Oropesa Del Mar has beautiful beaches, stretching along the coastline where one can enjoy a peaceful day out strolling alongside the sandy coastline. These include Platja del Morro de Gos and Playa de la Concha.
Quad Universe: One of the most recommended places to visit if you want to explore the natural beauty and learn about its history. The views are spectacular and the tours are definitely worth the money.
Bird Watching is for visitors who want to experience nature up-close. There are expert local guides who are the best ornithologist and naturalist in the region and they will show you the stunning wildlife than can be found in the area. Commonly visited place for bird watching is the La Illeta.
Boat excretions: Visitors can also opt for boat tours as well as a cruise along the beautiful coastline on a large Catamarán to enjoy sunsets and sunrise comfortably.
Oropesa del Mar: An ideal destination for cyclists and adventure enthusiasts. The forest and quiet serene rural villages make for a perfect setting for a bike ride.
Walking: Also an option for those who are interested in experiencing nature up-close. There are some beautiful trails in the mountainous regions and forests surrounding the town.
Festival of Saint Anthony: Celebrated in the mid of January and holds cultural significance for the locals.
Shopping + Restaurants. Are they open in the fall, winter, or spring?
Due to the many permanent residents in Orpresa Del Mar a lot of shops and restaurants in the center will be open. Tourist shops and restaurants targeting beach tourists will mostly be closed. In Oropesa Del Mar, there are numerous restaurants to choose from if you are a visitor and want to explore the town's gastronomy. The town is popular for satisfying a food lover's taste buds as it has a lot to offer. Some of the most popular restaurants in the town include:
Opalo Restaurante (Plaza de la Constitucion 4, 12594 Oropesa Del Mar)
Restaurante Lasarte (Avenida Les Amplaries 23 Edificio Acapulco, 12594 Oropesa Del Mar)
Restaurante Puerta del Sol Oropesa (Paseo Concha 14 Playa de la Concha, 12594 Oropesa Del Mar)
El Poble Roge & Sary (Avda del mar n/3, 12594 Oropesa Del Mar)
The weekly market is held every Thursday in Plaza de Toros and has all the fresh produce including fruits, vegetables, and dairy. The Fishmarket is the perfect place for you if you want to buy fresh fish directly from the sea.
Transport
The nearest airports to the town of Oropesa are the Manises Airport in Valencia, 95 km (59 Miles) and Reus Airport in Reus 160 km (99 Miles). One ca either rent a private cab service to reach the town directly or use public transport.
There is a railway station with departures every day in the direction of Valencia and Castellon. Railways are convenient for the locals as the town has its own train station known as the RENFE rail station which is ideally placed midway between the town center and the beach. You can either use the Regional Express Train Line or the Long-distance lines.
Oropesa Bus has a regular bus line that leaves daily, with provincial and national destinations. One can also use CheckMyBus (www.checkmybus.com) to find local buses that are most convenient for you as it gives information about multiple buses and bus stops at a given time. The bus schedules are available online and you can easily find the most convenient ride for your trip. There are 3 bus stations in Oropesa Del Mar. They are mentioned below.
Marina d'Or
Playa de la Concha
Oropesa del Mar central station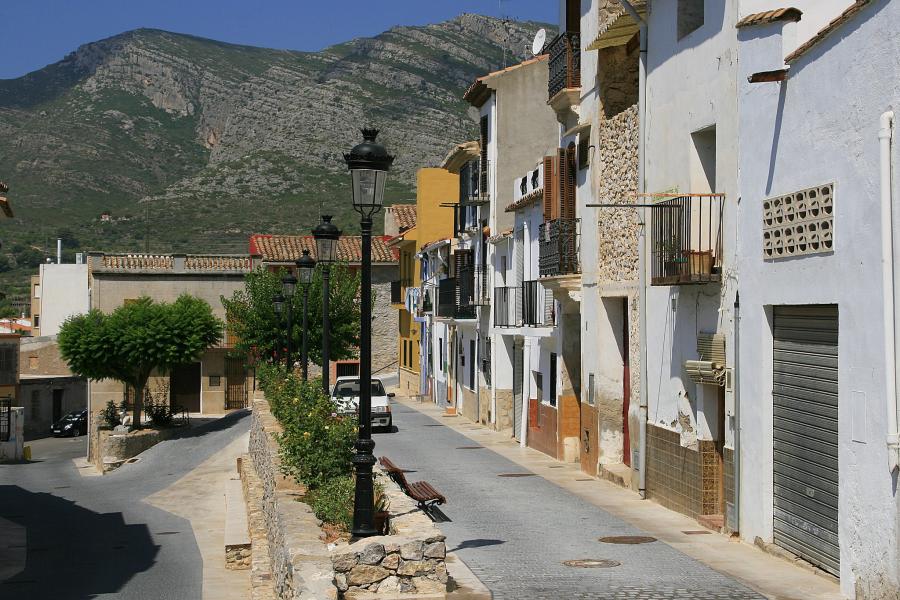 Health
Oporesa Del Mar has its own public hospital along with an emergency ward. The town has a well established healthcare center with public and private hospitals. The medical staff is well trained and there are no language barriers either. Modern procedures are used to cater to different patients and highly professional staff is available. There are many nearby hospitals available as well. Some of the most prominent healthcare centers in the area are:
Resident-Emergency Medical Center
Oropesa del Mar Hospital (Castellon, Valencia)
Oropesa Pharmacy
Oropesa Klinik
Accommodation
Oropesa Del Mar offers numerous accommodation facilities to people who are looking for long term rentals in the town. Whether you're looking for an apartment or a villa, you will be surprised by the variety of options available for you to choose from as it is a famous tourist destination. Some of the most popular rental organizations include
These are some of the many establishments that connect you to local renters and real estate agents who offer apartments with rates starting from €700 (approx. $768, £607, $1044 CAD, $1160 AUD) per month.
Other options like Airbnb (www.airbnb.com) are also available in case you're looking for a more customized offer. The prices vary according to the location and the size of the accommodation.
Winter Camping
Camping Didota: A great camping site with numerous facilities and very cooperative staff. It is well recommended in the area and is easily accessible from the town. The campsite is well maintained and has its own restaurant and bar. There are no language barriers as the staff is well-trained and super friendly with the visitors. Further information can be found on www.campingdidota.es
Camping Oasis: Situated at a walking distance from Les Amplaries Beach in Oropesa del Mar. The place offers beautiful garden views and numerous facilities including its own restaurant and bar. The staff is extremely cooperative and also cater to people who speak other languages like German, English, etc. The rates are fairly reasonable starting from

€325 (approx. $356, £282, $484 CAD, $538 AUD)

per month. Further information can be found at www.camping-oropesa.com
Camping Azahar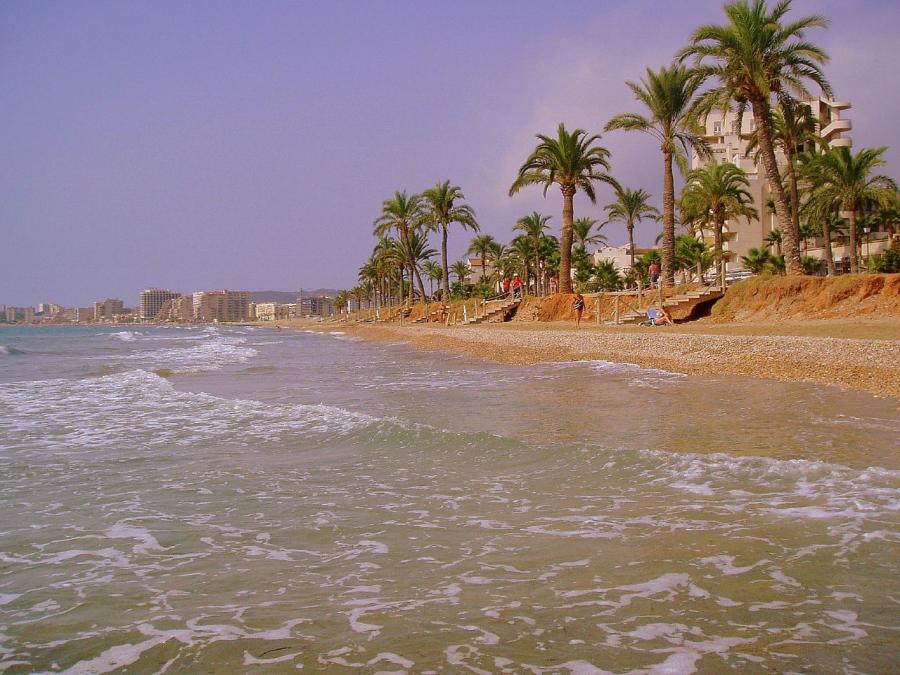 RV/Campers/Motorhome
If you are traveling with a Motorhome, there are many options available in Oropesa where you can park your Caravan at a nice nature-friendly location at reasonable rates starting from €10 (approx. $10, £8, $14 CAD, $16 AUD) per night.
Some of the most popular parking spaces include:
Packing List
Weather: The fall, winter, and spring weather in Oropesa del Mar (Spain) will normally be warm during the day and can be cold during the night. Of course in the fall and spring it will be warmer than in the winter. You have to pack accordingly.

Warm clothing: Even when you go to a warm location like Oropesa del Mar (Spain) you should not forget to take some things with you for your trip back home. When you return you are adapted to the warmer weather and need something to protect you from your hometown temperatures.

Consider the Weather: Always look at the type of weather in Oropesa del Mar (Spain). Things like humidity, wind, and rain do not show up in the temperature graph but can have a great impact on your wardrobe. There are several sites with long term forecasts and climate information. Is there often a short afternoon downpour like in the tropics, you maybe need to take a strong umbrella and shoos that can cope with the rain. If there is often a lot of wind you might need a more wind-resistant coat.

Check the local Shopping options: Try to find information about the local shopping options near your location in Oropesa del Mar (Spain). Are there stores where you can buy all your daily supplies, or are some things difficult to get? For some more remote locations, the options can be limited. If a certain item is really important for you might need to take it with you.

Look at the Local Culture: The local culture in Oropesa del Mar (Spain) can impact your wardrobe. If most activities are in more upscale locations you might take some more appropriate clothes with you. Or travelling if you travel to certain countries women need to cover themselves in certain areas.

Amenities: Know what's Included in your house or apartment. Is there a coffee maker, a toaster, a washer and dryer, an iron, what is in the kitchen, what kind of towels are there? Things that are there means you do not have to take them with you. A furnished apartment or house can mean something from a few pieces of furniture to a well-stocked place with all the things you have at home. But most of the time your rental will not be stocked.

Mix and match: Wear layers so you can use your wardrobe more efficiently. And do not worry about wearing something more often, probably only you will notice this.

Important for you: If there is something that is really important for you that you want to have present in your house or apartment, take it with you. This can be something like a special knife for the kitchen, or a small mirror that you use in the morning. You can also purchase it locally if it is not that expensive.

Pet supplies: If you take your pet with you don't forget to take supplies for a few days with you. And enough medication, vitamins, or other supplies if you can not purchase them in Oropesa del Mar (Spain) locally.

Food: Don't take a lot of food with you. Only when there is something you really can not live without you, and it is not too heavy you could consider taking it with you.

Towels: Not all locations include bigger towels for the swimming pool or a visit to the beach. If you have to take them and don't have a lot of room you can buy some big thin towels.

Office supplies: Normally you will not find any office supplies in your house or apartment. If you think you will use them you could pack some supplies like a scissor, notepaper, envelopes, some pens, and more depending on your needs.

Limit yourself: Don't take too many shoes and jackets, you will not need them that often.

Best-fitting: Bring your favorite and best-fitting items that can multi-function

Washer: Do you have a washer and dryer onsite, you don't need to pack a lot of clothes
Clothing
Basics
Casual
Smart
Footwear
Toiletries
Beauty
Hygiene
Clothing
Basics
Casual
Outdoor
Footwear
Accessories
Toiletries
Medicine
Miscellaneous
Other
Toiletries
Beauty
Hygiene
Hair
Other
Medicine
Miscellaneous
Technology
Travel and Free time
Travel
Free time
Important
Documents
Money
Other locations close to this location:
Travelers' Map is loading...
If you see this after your page is loaded completely, leafletJS files are missing.
If you have any additions, or comments on the content on this page, please use our contact form to let us know.
Detailed weather during the year for Oropesa del Mar Spain
What to do during the year in Oropesa del Mar Spain