Cartagena is a port city located in the province of Murcia, on the Mediterranean coast. It is known as the most important naval port in Spain and is home to a large naval shipyard. Cartagena has a remarkable collection of historical and modern architecture which makes it is an amazing place to visit. The city has a rich history and is a great place to visit if you want to experience authentic Spanish culture.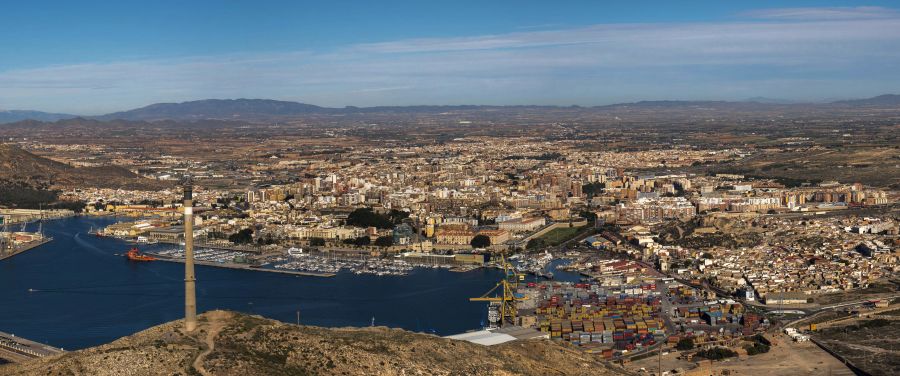 Why should people visit during the winter?
Cartagena is a wonderful spot for snowbirds who want to escape the bitter cold of their hometowns. Winters here are quite mild and the city is not crowded which makes it ideal for a peaceful yet exciting stay. Visitors can enjoy outdoor activities like golf, boat tours, walking tours, horseback riding, and hiking. The colorful street markets and the interesting bars and roadside cafes can only be enjoyed during the ideal weather offered by the region. Winters also marks the onset of the holiday season with Christmas and New Year celebrations followed by the arrival of the Three Kings and the Festivities celebrated on the 5th of January. These colorful events along with the incredible sights and ideal weather are bound to make a visit to Cartagena a memorable one.
Climate
The Murcia province enjoys a typical Mediterranean climate. Cartagena is neither too hot in the summer nor too cold in the winter. On average it boasts over 300 sunny days each year making it an ideal all-year-round destination. The temperature hardly ever drops below 10°C (50°F) in winters and experiences very little rainfall. Due to its proximity to the coast, the region does get the brunt of sea storms occasionally.

Things to see in Cartagena, Murcia, Spain
Besides the excellent beaches, port, and the waterfront, Cartagena also offers some amazing historical sites and museums for visitors to explore. Some of them are mentioned below:
Museo Teatro Romano or The Roman Theatre Museum houses a restored and impressive Roman Theatre in Cartagena, Spain. It was discovered in the 19th century. The theatre is believed to have been built at the end of the 1st Century BC. It is wide. The museum is built to inform visitors of the grand history of the theatre and the displays are in both English and Spanish.
Castillo de la Concepción is a hilltop medieval castle built in the 17th Century on the site of a Roman temple in ruins. It offers flawless views of the port and the city below.
Casa de la Fortuna is the well-preserved remains of what was once a lavish house of one of the wealthy citizens of the Roman rule about 2000 years ago. It was discovered and excavated in 1971.
The National Museum of Subaquatic Archaeology is an underwater archaeology museum. It owns a large collection of pieces recovered from shipwrecks from the Phoenician era until the 19th century. Such collections include gold and silver coins.
The Cartagena Naval Museum is a military museum near the city port of Cartagena, Spain. It presents exhibitions related to naval construction and the port of Cartagena.
The Punic wall of Cartagena is an archaeological site from the 3rd century BC. Considered the first defensive wall of Cartagena; built by the Carthaginians, is one of the few remains of Carthaginian civilization in Spain.
Cathedral of Cartagena or the Cathedral of Santa María la Vieja was a cathedral of the Diocese of Cartagena, located on the hill of La Concepción in the old town of Cartagena. It has been in ruins since 1939 when it was destroyed in the Spanish Civil War.
Things to see not far from Cartagena, Murcia, Spain
Cartagena is near some beautiful beaches and small villages which can be easily accessed. Here is a list of some of the places worth visiting nearby
Sierra de la Muela Cabo Tiñoso and Roldán Nature Reserve offer wildlife, natural beauty, and breathtaking scenic views of the mountains and the sea. There are trails for hiking and biking. Visitors can enjoy wildlife viewing and bird watching here. It is located almost 17 km (11 Miles) from Cartagena.
Mar Menor is the natural lagoon created by the La Manga Strip on the Mediterranean Costa Calida. The Mar Menor is Europe's largest saltwater lagoon. The warm and calm water of the Mar Menor is popular for water sports and is located around 34 km (21 Miles) from Cartagena.
San Pedro del Pinatar is a small town and municipality located around 41 km (25 Miles) from Cartagena. Located on the Mar Menor, it has several beautiful beaches, museums, and markets to explore.
La Torre Golf Resort in Torre Pacheco is located around 26.2 km (16 Miles) from Cartagena and is a golfer's haven. It is a luxury resort offering a range of activities in addition to golf.
Playa de Calblanque is surrounded by the Parque Regional de Calblanque and is located around 31 km (19 Miles) away from Cartagena. It is a peaceful place surrounded by a natural park. It is a quieter and less crowded beach which is ideal for a relaxing day.
San Javier is an interesting town located around33 km (21 Miles) from Cartagena. Visitors can enjoy and explore the local markets, museums, and engage in water based activities when visiting San Javier.
Lorca is a medieval town famous for its historic architecture. The Castillo de Lorca is a famous landmark of the area and the town of Lorca lies at its foot. It is located around 87 km (54 Miles) from Cartagena.
Activities in Cartagena, Murcia, Spain during winter
Cartagena has the perfect weather for enjoying different activities during the winter. Some of these are:
Nautical Activities: A multitude of water-based activities like sailing, canoeing, swimming, snorkeling, kayaking, and fishing are available with beautiful scenic views.
Golfing: The golf courses with spectacular views are treats for the golfers.
Sightseeing Tours: A wide variety of tours are available to choose from and spend your day exploring this place.
Tapas Tours: Visitors can sign up for a walking tour of the local bars and cafes to enjoy the most scrumptious tapas in town.
Wine Tasting Tours: A visit to the local wineries in the region offers an authentic Spanish experience.
Horseback Riding: Visitors can experience horseback riding on the beaches surrounding the region.
Walking and Hiking: These simple activities provide the opportunity to enjoy the nature and wildlife of the region.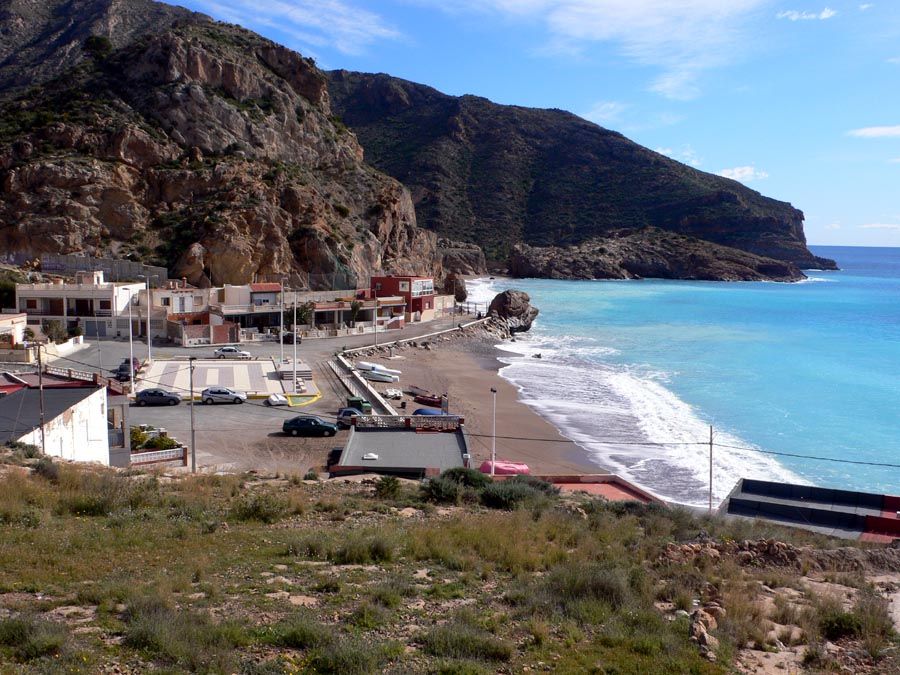 Shopping + Restaurants. Are they open in the winter?
Spain is famous for its street markets which are an interesting spot for a cultural, social, and traditional experience. The markets are generally open from 9 am till 2 pm and are a great place to buy fresh produce, clothes, electronics, flowers, and other household items. Calle Mayor is the main shopping street in the city that runs from the port area into the town. There are also many bars, restaurants, and cafes here if you need to grab a bite. Mercado de Santa Florentina is an authentic farmer's market in Cartagena offering fresh produce and other items. In December you can also visit the Christmas craft market which is a small market in the heart of the city. Parque Mediterráneo Mall is a shopping mall where you can find shops of national and international brands.
The city's gastronomic offerings include a vast range of authentic Spanish Tapas at the Tapas bars in the city. Seafood is also very popular here particularly octopus, calamari, squid, and prawns. Spanish pastries and Churros are a good local treat to satisfy your sweet tooth. Fresh local ingredients are used to prepare the tasty meals and you will come across all types of cuisine here besides the local flavor like Japanese, Moroccan, Italian, and French. From fine dining to scrumptious fast food; Cartagena has something for everyone.
Transport
Región de Murcia International Airport, formerly known as the Corvera Airport, is the nearest International airport serving Cartagena. It is located away.
Cartagena Railway Station is operated by the Renfe and connects the city to major cities across Spain. Visit www.omio.com/ for more details. Renfe's high-speed AVE trains have made travel between major cities very efficient.
InterBus Murcia offers bus service in Cartagena and other cities of Murcia. Visit www.checkmybus.com/cartagena to find details on routes and fares.
Taxis can also be hired for private transfers and transport purposes from https://murciataxitransfers.com/.
Health
Cartagena has good medical centers and many of them are perfectly capable of handling emergencies, some of them are mentioned here:
Many dentists are available, two of them mentioned below: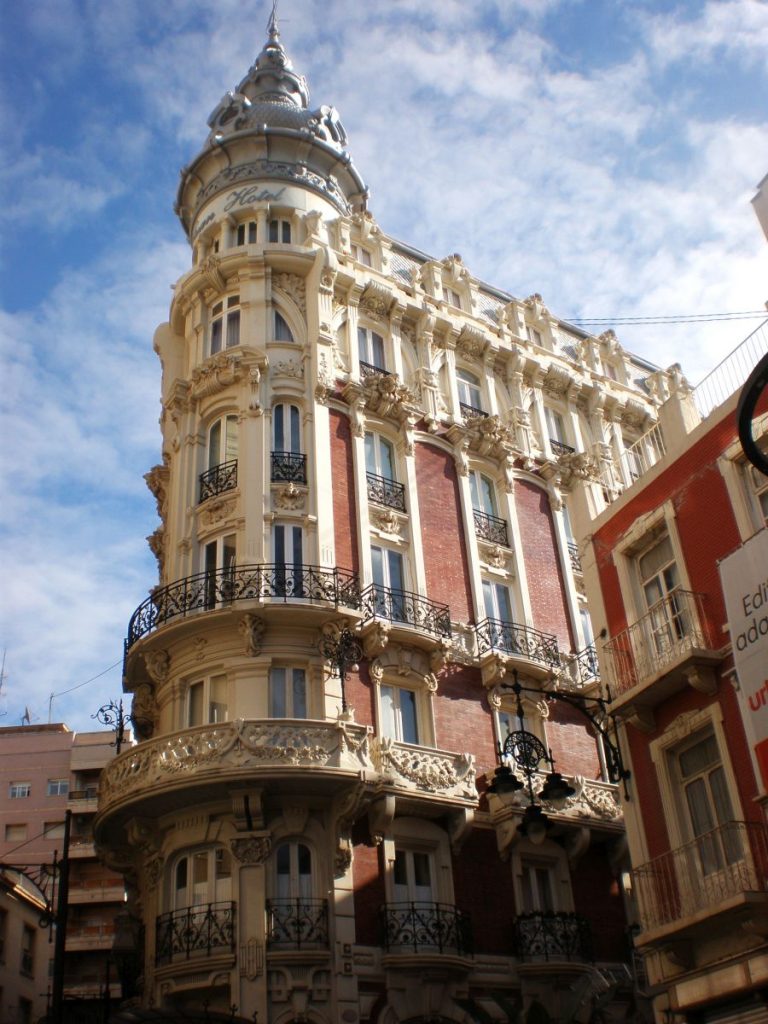 Accommodation
There are various options for short term and long term rentals present in Cartagena; whether you're looking for an apartment or a villa. The price range averages around
per month. Some of the most popular online websites that can be visited for information and booking are:
Winter Camping
Cartagena has a few good campsites which are easily accessible and offer a peaceful escape from the busy city life. Some of them are mentioned below:
RV/Campers/Motorhome
If you own an RV or Motorhome then you can camp and park at the following sites:
Packing List
Weather: The winter weather in Cartagena (Spain) will normally be chilly during the day and cold during the night. You have to pack accordingly.

Warm clothing: Even when you go to a warm location like Cartagena (Spain) you should not forget to take some things with you for your trip back home. When you return you are adapted to the warmer weather and need something to protect you from your hometown temperatures.

Consider the Weather: Always look at the type of weather in Cartagena (Spain). Things like humidity, wind, and rain do not show up in the temperature graph but can have a great impact on your wardrobe. There are several sites with long term forecasts and climate information. Is there often a short afternoon downpour like in the tropics, you maybe need to take a strong umbrella and shoos that can cope with the rain. If there is often a lot of wind you might need a more wind-resistant coat.

Check the local Shopping options: Try to find information about the local shopping options near your location in Cartagena (Spain). Are there stores where you can buy all your daily supplies, or are some things difficult to get? For some more remote locations, the options can be limited. If a certain item is really important for you might need to take it with you.

Look at the Local Culture: The local culture in Cartagena (Spain) can impact your wardrobe. If most activities are in more upscale locations you might take some more appropriate clothes with you. Or travelling if you travel to certain countries women need to cover themselves in certain areas.

Amenities: Know what's Included in your house or apartment. Is there a coffee maker, a toaster, a washer and dryer, an iron, what is in the kitchen, what kind of towels are there? Things that are there means you do not have to take them with you. A furnished apartment or house can mean something from a few pieces of furniture to a well-stocked place with all the things you have at home. But most of the time your rental will not be stocked.

Mix and match: Wear layers so you can use your wardrobe more efficiently. And do not worry about wearing something more often, probably only you will notice this.

Important for you: If there is something that is really important for you that you want to have present in your house or apartment, take it with you. This can be something like a special knife for the kitchen, or a small mirror that you use in the morning. You can also purchase it locally if it is not that expensive.

Pet supplies: If you take your pet with you don't forget to take supplies for a few days with you. And enough medication, vitamins, or other supplies if you can not purchase them in Cartagena (Spain) locally.

Food: Don't take a lot of food with you. Only when there is something you really can not live without you, and it is not too heavy you could consider taking it with you.

Towels: Not all locations include bigger towels for the swimming pool or a visit to the beach. If you have to take them and don't have a lot of room you can buy some big thin towels.

Office supplies: Normally you will not find any office supplies in your house or apartment. If you think you will use them you could pack some supplies like a scissor, notepaper, envelopes, some pens, and more depending on your needs.

Limit yourself: Don't take too many shoes and jackets, you will not need them that often.

Best-fitting: Bring your favorite and best-fitting items that can multi-function

Washer: Do you have a washer and dryer onsite, you don't need to pack a lot of clothes
Clothing
Basics
Casual
Smart
Footwear
Toiletries
Beauty
Hygiene
Clothing
Basics
Casual
Outdoor
Footwear
Accessories
Toiletries
Medicine
Miscellaneous
Other
Toiletries
Beauty
Hygiene
Hair
Other
Medicine
Miscellaneous
Technology
Travel and Free time
Travel
Free time
Important
Documents
Money