Villajoyosa is an enchanting little town located in the north of Costa Blanca and is the capital of the Marina Baxia District. Villajoyosa means 'joyful', and the small town literally lives up to its title as it has been a popular trading point for many years. The town holds interesting historic value and is renowned for its chocolate and tourism. It is conveniently placed near the city of Alicante and is a great place to stay if you want to explore the surrounding coastal towns. With small picturesque fishing houses, white sandy beaches, and a perfectly agreeable climate, the place is definitely worth a visit.

Why should people stay in La Vila Joiosa during the winter?
If you want a peaceful retreat and are an adventure lover at the same time, Villajoyosa certainly won't disappoint you. The place is full of life even in winter as the climate is fairly agreeable. The joyous atmosphere contributes to the positive vibes for the people around and so, many visitors like to stay here and spend their winters in the small town. The place has much to offer with its restaurants/bars, sandy beaches, tourist attractions and not to forget the picturesque infrastructure bringing life to the small fishing houses with spectacular color themes. There are numerous places for accommodation as well. Since the rest of the towns at Costa Blanca are fairly easy to access from Villajoyosa, many people prefer staying here and exploring its surroundings through small boat excursions and day trips.
Climate
Villajoyosa enjoys the privilege of a perfect location 9 meter (30 feet) above sea level, with a climate-friendly environment. The average temperature stays around 18°C - 20°C (64°F - 68°F) and the weather conditions are extremely comfortable in both winters and summers. There is little rainfall throughout the year and plenty of sunshine.

Things to see in La Vila Joiosa
The small town of Villajoyosa has many places for visitors to see.
El Paraiso Beach: A beautiful golden sand beach where people usually go to spend some quiet time to relax and enjoy the view. You will hardly ever see this beach overcrowded with people.
Valor Chocolate Museum: The smell of chocolate envelopes the entire Valor Factory and there are different tours with guides who enlighten the visitors with the significance of chocolate and the history of the business in town.
Central Beach: The main beach in Villajoyosa with a remarkable view where the colorful fishing houses line up to make a spectacular seafront. The place is full of life with restaurants/bars and palm trees where people sit and enjoy the lovely atmosphere.
Torre el Aguilo: A beautiful landmark with breathtaking views and is a wonderful spot in terms of history and leisure. Easily accessible on foot and definitely worth the time.
Vilamuseu: An interesting archeological museum renovated to modern times is known to be the best museum in the Valencian Community. It highlights different aspects of ancient times and equips the latest technology.
Things to see not far from La Vila Joiosa
Villajoyosa has many beautiful sightseeing areas in its surroundings that one can visit. These include:
Island of Tabarca: Famous for its marine reserve and is currently the smallest islet in Spain where people have taken the settlement. It is located within Alicante and is a great place to visit for a day trip.
Caves of Canelobre: A famous tourist destination that offers a magnificent sight of huge caves that were discovered back in 740 D.C.
Denia: A place where you find beautiful sand beaches stretch out to the sea at one end, and incredible historical value of old artistic heritage at the other
Altea: People who are looking for a peaceful day out can visit Altea to enjoy the calm surroundings and explore the rich history of the city.
Palm Forest: Located in Elche. It is the largest Palm forest in Europe and a magnificent landmark. The Palmeral is a famous tourist spot and many people come to visit from different parts of Europe.
Benidorm, 10 km (6 Miles)

from Villajoyosa): A vastly developed city that has a lot to offer whether you are looking for a peaceful retreat or an adventurous day out.
Activities in La Vila Joiosa in the winter
It may be quieter during the winters, but this town never sleeps. Here are a few things one can do during their stay in Villajoyosa during the winter season.
Chocolate factories: The town has an interesting history when it comes to chocolate. One must visit the different museums for an interesting insight.
Beaches: A number of beaches in Villajoyosa where one can stroll around the widespread coast and take in the beautiful views of the sea.
Walking and Cycling: Villajoyosa has great cycling routes and large promenades.
Promenade and the colorful houses: The painted houses of Villajoyosa are an iconic symbol of the town. The promenade offers beautiful views of the sea.
Golf: One can visit the nearby towns for some golf. There are 6 golf clubs nearby in the surrounding towns.
Carnival
Weekly Mercadillo: Every Thursday at the Avenida de Bernat Sarriá, close to the Creueta tram stop. Very reasonable and has a huge variety of products.

Shopping + Restaurants. Are they open in the winter?
Due to the permanent residents of La Vila Joiosa a lot of shops and restaurants in the center will be open. Tourist shops and restaurants targeting beach tourists will mostly be closed. Villajoyosa's gastronomy has the perfect Spanish touch to it. Along with other meat dishes, it is fair to say that Villajoyosa's gastronomy specializes in seafood. You'll definitely love the variety of dishes this town has to offer as part of its cuisine. Some of the most famous and recommended restaurants are mentioned below.
Restaurante Madrid
El Pòsit
El Hogar del Pescador
The Maharaja (Indian)
Casa Elordi
Visiting the Spanish market when you're a visitor in town can be a lot of fun. There are things you would not want to miss out on as they represent the true Spanish culture. Villajoyosa's market is one of a kind with fairly reasonable prices and a lot of fresh produce including vegetables, fruits, fish and dairy. There is a large variety of leather goods and handicraft items as well. The most popular markets in Villajoyosa are:
Weekly Mercadillo
Mercado Central
Fish Market
Transport
It is fairly easy to get around in Villajoyosa and places nearby because the town has a very organized system when it comes to public transport.
In case you want to travel on intercity routes, it is preferable to use Railways as it is affordable, well-timed and easily available. Alicante Tram, a commonly used public transport offers a comfortable train ride and is extensively used for traveling to other metropolitan areas as the TRAM is readily available. There are 2 stations present. One is the "La Vila Joiosa" which takes the L1 route and the other is "Crueta".
The Coach is a public transport service and has 2 bus stops. It takes different routes on the road to reach the nearby towns. This is also a feasible option for the visitors in case TRAM is not available. These include
The Coach Bus Stop 1: Located approximately 160 meter (525 feet)

away from the town center. (Av. del País Valencià 22-24 , 03570 Villajoyosa)

The Coach Bus Stop 2: Located approximately 350 meter (1148 feet)

away from the town center. (Av. del País Valencià 2, 03570 Alicante)

Ubesa: Lines to various surrounding towns.
The nearest Airport to Villajoyosa is the Alicante Airport. The C6 Bus is mostly used in the drop-off area at the airport to reach Alicante. From there, one can use the TRAM to reach Villajoyosa. Other private transport services like Beniconnect (www.beniconnect.com) can also be used to reach directly to the airport. You can also rent a car for emergency purposes or take the cab.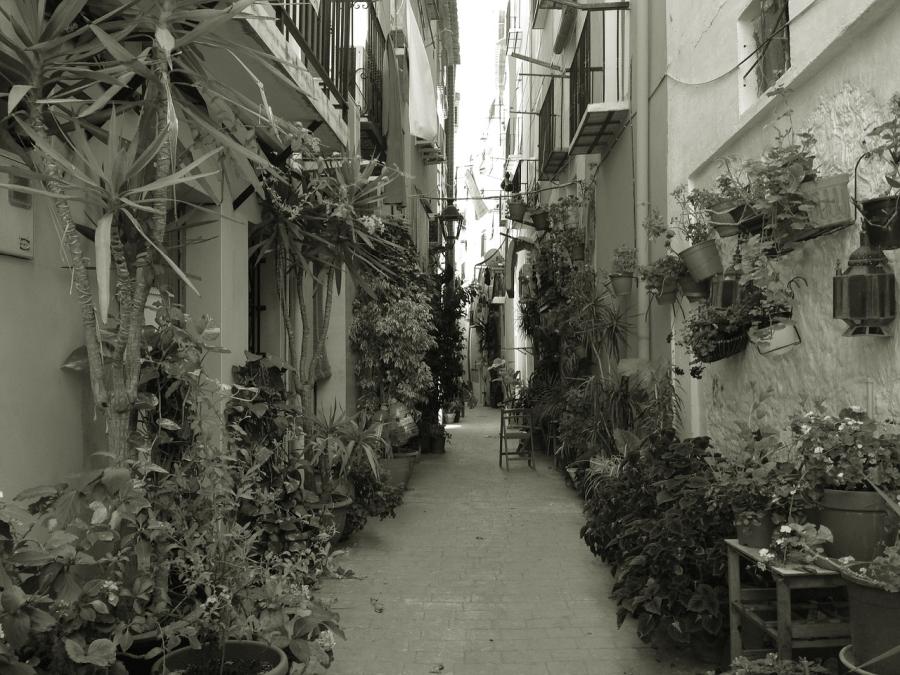 Health
In Villajoyosa, both public and private health facilities are easily accessible. The health sector is perfectly suitable for anyone who walks in with a problem. The town has its own hospital known as the Hospital Marina Baixa (HMB) which is a big hospital located on Av. Alcalde En Jaume Botella Mayor 7, Villajoyosa. The hospital has its own TRAM stop as people from the surrounding areas also come by for checkups. It also caters to emergency cases and has excellent healthcare facilities. English speaking staff is also available. Further details can be found on www.marinabaixa.san.gva.es
Villajoyosa also has its own Dental Care unit Arias Dental Villajoyosa. It is an extension of the Arias Dental Benidorm Clinic and has a well-established set up with modern technology and professional dentists. Further information about the Clinic can be found on www.clinicaariasdental.es
Accommodation
Numerous rental properties are available in Villajoyosa. If you are staying in the town for longer periods of time, you can check Hometogo (www.hometogo.com) which is a widely used rental service for villas and small. Idealista (www.idealista.com)is another organization that connects you to local renters and real estate agents who offer apartments with rates starting from €600 (approx. $729, £534, $927 CAD, $946 AUD) per month.
Other options like Airbnb (www.airbnb.com) are also available in case you're looking for a more customized offer. The prices vary according to the location and the size of the accommodation.
Winter Camping
Camping Alicante Premium: A great campsite for visitors. It is located near Centro Beach and is greatly recommended. There are no language barriers, cooperative staff, and numerous facilities for the guests. You can visit their website at www.campingalicanteimperium.com
Camping El Torres: Located near Centro Beach. The campers get to enjoy a beautiful garden view and a terrace. The place has its own restaurant and many other facilities are available for the campers to make the most out of their stay. It has good value for money. Further details can be found at www.campingeltorres.com
Other camping sites like Camping Playa Paraiso and Camping Magical Paradise are also available nearby and offer a good camping experience to the visitors.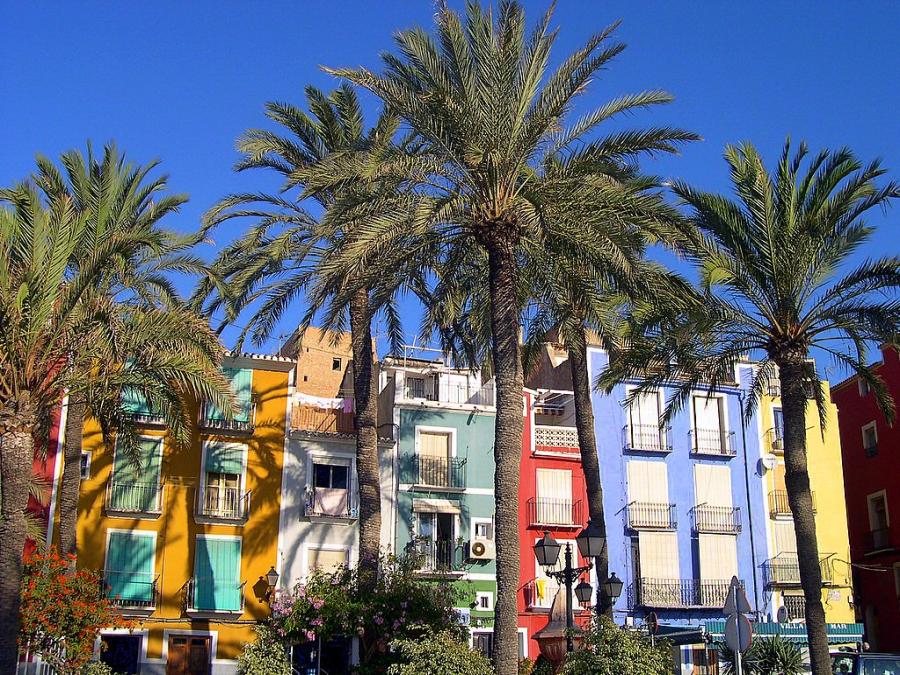 RV/Campers/Motorhome
If you are traveling with a Motorhome, Camping Alicante Premium and Camping El Torres have decent locations to offer with rates starting from €10 (approx. $12, £8, $15 CAD, $15 AUD) per night. You can also visit Camping Armanello which is located near Benidorm which offers great parking spots for Campervans.
Packing List
Weather: The winter weather in La Vila Joiosa (Spain) will normally be warm during the day and can be cold during the night. You have to pack accordingly.

Warm clothing: Even when you go to a warm location like La Vila Joiosa (Spain) you should not forget to take some things with you for your trip back home. When you return you are adapted to the warmer weather and need something to protect you from your hometown temperatures.

Consider the Weather: Always look at the type of weather in La Vila Joiosa (Spain). Things like humidity, wind, and rain do not show up in the temperature graph but can have a great impact on your wardrobe. There are several sites with long term forecasts and climate information. Is there often a short afternoon downpour like in the tropics, you maybe need to take a strong umbrella and shoos that can cope with the rain. If there is often a lot of wind you might need a more wind-resistant coat.

Check the local Shopping options: Try to find information about the local shopping options near your location in La Vila Joiosa (Spain). Are there stores where you can buy all your daily supplies, or are some things difficult to get? For some more remote locations, the options can be limited. If a certain item is really important for you might need to take it with you.

Look at the Local Culture: The local culture in La Vila Joiosa (Spain) can impact your wardrobe. If most activities are in more upscale locations you might take some more appropriate clothes with you. Or travelling if you travel to certain countries women need to cover themselves in certain areas.

Amenities: Know what's Included in your house or apartment. Is there a coffee maker, a toaster, a washer and dryer, an iron, what is in the kitchen, what kind of towels are there? Things that are there means you do not have to take them with you. A furnished apartment or house can mean something from a few pieces of furniture to a well-stocked place with all the things you have at home. But most of the time your rental will not be stocked.

Mix and match: Wear layers so you can use your wardrobe more efficiently. And do not worry about wearing something more often, probably only you will notice this.

Important for you: If there is something that is really important for you that you want to have present in your house or apartment, take it with you. This can be something like a special knife for the kitchen, or a small mirror that you use in the morning. You can also purchase it locally if it is not that expensive.

Pet supplies: If you take your pet with you don't forget to take supplies for a few days with you. And enough medication, vitamins, or other supplies if you can not purchase them in La Vila Joiosa (Spain) locally.

Food: Don't take a lot of food with you. Only when there is something you really can not live without you, and it is not too heavy you could consider taking it with you.

Towels: Not all locations include bigger towels for the swimming pool or a visit to the beach. If you have to take them and don't have a lot of room you can buy some big thin towels.

Office supplies: Normally you will not find any office supplies in your house or apartment. If you think you will use them you could pack some supplies like a scissor, notepaper, envelopes, some pens, and more depending on your needs.

Limit yourself: Don't take too many shoes and jackets, you will not need them that often.

Best-fitting: Bring your favorite and best-fitting items that can multi-function

Washer: Do you have a washer and dryer onsite, you don't need to pack a lot of clothes
Clothing
Basics
Casual
Smart
Footwear
Toiletries
Beauty
Hygiene
Clothing
Basics
Casual
Outdoor
Footwear
Accessories
Toiletries
Medicine
Miscellaneous
Other
Toiletries
Beauty
Hygiene
Hair
Other
Medicine
Miscellaneous
Technology
Travel and Free time
Travel
Free time
Important
Documents
Money