Wintering in Spain, why should I go & what to expect in Spain in the winter
Are you looking to trade your cold winter for a beautiful warm place with nice beaches and things to do in Europe? Spending your winter in Spain must be high on your list if you want to snowbird and spend your winter in the sun. But what is the right location for me? And what can I expect?
Spain is big, and when choosing the right place to spend your winter in Spain there are many factors to consider:
How is the climate? And what are the normal day and night temperatures? How often does it rain?
How easy is it to find affordable housing at a nice location
Are the shops open, or is everything closed during the week?
Do you need to speak Spanish?
How do I get around, plane, train, bus, rental car?
If you like meeting other people, what are my options?
What is there to do? Events and activities during the winter.
What does it cost
The Spain winter climate
The winter climate in Spain is seen as one of the mildest and best in Europe. But the temperature will depend greatly on the part of the country and how far you are from the mountains or the sea.
In the mountainous regions in the north, the Pyrenees, you can find many places where you can go skiing in the winter. But you can also ski in other parts of Spain, closer to Madrid and Valencia. And in the south, you can even go skiing and spend time at the beach on the same day.
If you look in mainland Spain, most places south of Valencia on the coast will have nice winter weather. More to the north of Valencia the climate gets a little bit colder and can be windy at time.
Balearics islands
The Balearics islands like Mallorca and Ibiza are usually a little bit cooler, but still, find many beautiful days with temperatures of 17 º and even higher.
Costa Blanca
South of Valencia, you find the Costa Blanca. It has many famous places like Alicante and Benidorm. Benidorm has a special microclimate that makes it very attractive as a winter destination. The average day temperatures on the Costa Blanca vary from a 27 in September to a low of 17 in January. Combined with an average of only 4 days with rain per month makes it clear why a lot of people are visiting a place like Benidorm of Calpe in the winter.
Costa Cálida
The coast of the province of Murcia is called Costa Cálida. It has temperatures similar to the Costa Blanca in the winter. Mild temperatures of around 17 in January and rain remains scare. But on occasion, the coast can be affected by heavy rains, followed by nice sunny days a few days later.
Costa de Almería
The climate at the Costa de Almeria is moderate in the winter with average daily temperatures in January of 18 degrees. But don't be surprised that there can be many days, like at the other costa's where the temperature will be in the 20s. It is the place in Spain with one of the least amounts of rain. In Almería, the wettest month is December with only 30 mm (1.2 in) of rainfall. It is not strange that it even contains a desert were in the past many westers where filmed.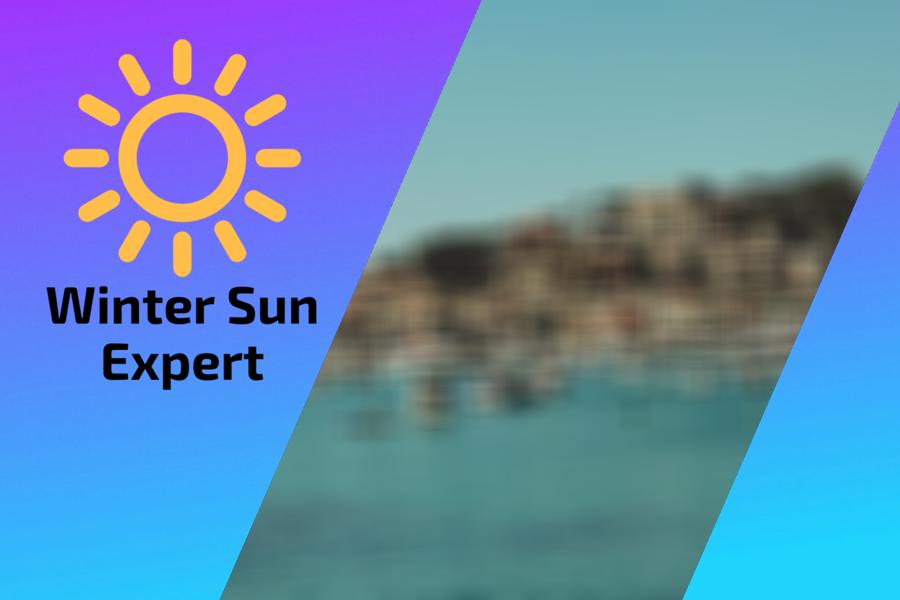 Costa Tropical
The Costa Tropical is part of the cost that is at the foothills of the Sierra Nevada. The place where you can go skiing in the winter. Similar to the other costa's the winter is mild with temperatures of up to 16 in January. The wind blows frequently and brings some rain in the winter. December and January have on average up to 8 rainy days per month.
Costa del Sol
The costa del sol is one of the most famous costa's with places like Malaga and Marbella. The winter is mild with long sunny periods, but they can be followed by bad weather with wind and rain. Cold days are scare with an average temperature of 17 in January, the coldest month. But the winter sees on average 6 to 8 rainy days. More than twice the amount from the Costa Blanca, but not a lot compared with places in the north of Europe or the US and Canada.
Costa De La Luz
The Costa de la Luz is the most southwestern coast in Spain, it is not at the Mitterrandian cost but at the Atlantic Ocean. In winter the temperature gets down to around 16 in January. And it has around 6 to 8 rainy days per month, similar to the costa del sol.
Canary Islands
The Canary Islands have one of the best winter climates, not hot, not cold. The Canary Islands belong to Spain and contain seven major islands (Tenerife, Fuerteventura, Gran Canaria, Lanzarote, La Palma, La Gomera, and El Hierro). They are located in the Atlantic Ocean, not far from the coasts of Morocco. It is in a part of the Atlantic where a cool current flows and where trade winds blow mostly from the northeast. The normal winter temperature is above 20. The amount of sunshine greatly depends on the location of the island. On islands like Tenerife, Gran Canaria, and La Palma the northeast of the island is green and sees much more rain, due to the trade winds. The South and southwest part is entirely different and looks more like a desert, with a lot less rain. This is also the location where most tourists will stay. The sea temperature is around 19 in January.
Find affordable housing
The internet makes it much easier to find affordable rentals. Several websites can help with finding long term rentals: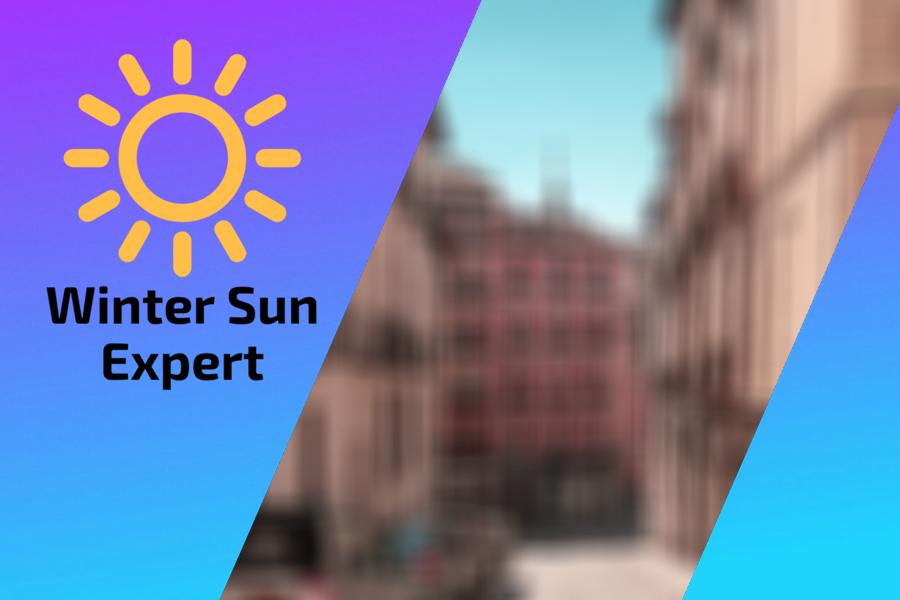 Some tips for finding an affordable rental:
Check multiple websites. Sometimes you can find a better deal for the same location. Some properties also have their own website. Google the name of the property combined with the address.
Try to contact the owner of the house. Sometimes you can get a better deal for a longer rental period.
Sometimes starting the rental directly with the owner can be cheaper than using a rental website.
Use google maps Satellite view to see how the property is located.
Use google street view to see how the environment looks like. Often you get an idea of how the view will be. You can also see how you have to walk to places like the beach or other locations in the neighbourhood.
Most Spanish houses do not have central heating. This could be something to check as there can be cold nights depending on the location of the house. Some air conditioners can also be used to warm the room. Some houses will have a mobile heater that can be used for a really cold evening and nights.
An important point for non-EU residents: You can only stay in Spain (similar to all other EU countries) as a tourist for a maximum of 90 days.
Are shops and restaurants open in the winter
Most places at the costa's where you find winter visitors will have enough open shops and restaurants. Maybe not all the restaurants and shops are open in the low season, but there will still be plenty of choices.
Places that cater more to Spanish summer visitors will have more closed shops and restaurants, but even in those locations, you will find some of them that are open. And in most cases, you don't have to travel far to find enough open places.
Keep in mind that smaller stores in less touristic areas may have different store times, and can close in the afternoon. Restaurants in popular areas will be open most of the day, but outside of the touristic areas will open from 1 pm for lunch and only after 7 pm or 8 pm in the evening.
Particular for lunch you can find a lot of really good deals where they have a "menu del dia", a simple 3-course menu for around 10€ inclusive drinks (mostly wine or water).
Most places also have a local market that visits the town once a week. There you can purchase all kind of groceries and other products. Check with the tourist office when and where they are in your neighborhood.
For shopping, you will find a lot of smaller stores in the center of a town. Many places near the cost will also have bigger shopping malls. During the Christmas period in Spain, you will not find many sales. But it is still a wonderful time of the year. A lot of shopping streets and the shops themselves will have Christmas lighting and decoration. You can also find Christmas markets in many central squares that are worthwhile checking out.
The winter sales normally start from January the 7th and can last until March the 6th. But the exact date can differ from region to region. During that time you can find a lot of good deals with discounts of up to 90%. A good way to start the year. Well-known designer cloth can still be expensive, but still less than what you would pay in big cities like London, Paris or New York.

Do I need to speak Spanish?
On the whole coastline and bigger cities, you will always find people that speak English. In more touristic places restaurants, shops and other places more focussed on tourists will be ok as well. Also, Hotels will always have people that can help you in English. The younger generation learns some English at school; even do the level is not always very high.
When you are visiting less touristic places, things can be different. In some of these places, there will be nobody speaking English. Asking a question can be more challenging, but with some help from Google translate, you will be fine as well.
Some Spanish knowledge can help a lot. You can buy a Spanish phrasebook and learn some basic words. There are also a lot of free apps that you can install on your smartphone that can help, like Duolingo. With 5 min per day, you can learn a lot of basic words in a few weeks.
Getting around
Traveling by plane
Spain has more than 40 airports across the mainland and the different islands. A lot of them have regular internal and external flights. A lot of the airports close to the coast are also served by low-cost carriers. But check if they have flights in the winter season. Vueling (low-cost carrier of the main Spanish airline Iberia) has a lot of internal and external flights and often offers good value for money.
If you travel to one of the Balearic Islands or the Canary Islands a flight is the easiest way to visit them. You can reach the islands also with a Ferry, but this takes much more time.
Traveling by car
Visiting Spain from a nearby country by car can be convenient. A car gives you the opportunity to visit places in your own pace and easily visit harder to reach places. Spain has a good network of motorways (autovías) that are free to use, or toll roads (autopistas). On most toll roads you get a ticket when you enter, and pay with cash or a credit card when you leave the toll road.
Also, the B-roads are normally fine, but they can be a lot slower. Often they run parallel to the motorways, but they will pass through towns and villages, and can be busy during rush hour (depending on the location).
Parking in small places will be free. But in bigger towns and touristic places you will have to pay for parking. There will be the option of street parking, and often there are one or more parking garages. Don't forget to check until what time they are open. Paying in most parking garages will be with cash or credit card. Some hotels will have their own parking, but sometimes it can be cheaper to find a public parking lot.
Traveling by train
Spain has a modern, efficient and reliable railway system called RENFE. It operates regular services between many Spanish towns, and also with France and Portugal. There are regular, suburban and high-speed trains.
Traveling long distances between major cities can be done with a high-speed train or AVE (Alta Velocidad). The trip between Barcelona and Madrid, 500km (311 miles) only takes 2hrs 40 minutes, and between Seville and Madrid takes around the same time.
Check the RENFE website for the timetable (they have an English version). Times can be different on weekends and holidays. If possible buy your tickets in advance. For the highspeed AVE trains, you even have to reserve a seat. Tickets are cheaper when booked online.
If you are over 60, you can get a "gold card" and get 25% or 40% discounts on trains (depending on the type of train and day of the week).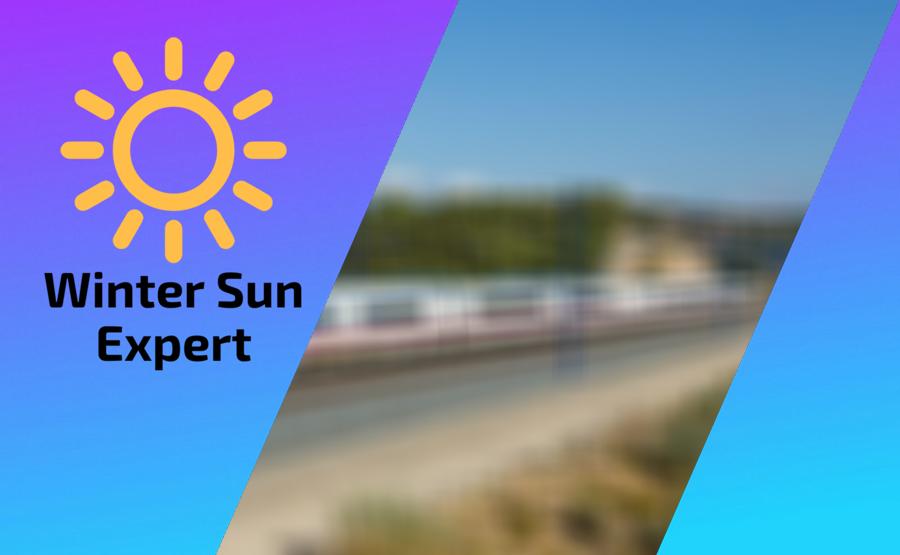 Traveling by bus
The cheapest way to get around in Spain is using the bus. This way you can get to almost every place, that is otherwise only reachable by car. For long distances, it is not always the most comfortable way of traveling, even do some busses are using the motorway for longer distance routes.
There are bus stations in most cities and larger towns. Sometimes they will have a ticket office where you can buy the tickets, on some other routes you have to buy your ticket on the bus. To find the best route you can use the website www.movelia.es (it is also in English) that covers most of the country and most bus companies. You can also check with your local tourist office.
Traveling by boat
If one of the Spanish islands is your destination, it is also possible to use a Ferry. There are ferry services to the Balearic Islands and the Canary Islands and have the option to take your car. There are also ferries between the different islands. Also, visitors to the enclaves of Ceuta, Melilla can use a Ferry. Check the websites from the Ferry companies for more information.
Renting a car
If you do not have a car, renting one can be a good option. It will never be the cheapest travel option, but it can be more convenient than the train or bus. It also makes it possible to visit some hard to reach places. Keep in mind that besides the rental fee you also have to pay for petrol/gas and in some cases for the toll road. Also, parking in some places can be difficult and is sometimes expensive.
If you are visiting a big city in Spain like Barcelona, Madrid, Malaga or Sevilla, renting a car is not a smart choice. You probably have to park on the outskirts of the town and then walk or use public transport. And the towns that have a big center like Madrid, Barcelona, Valencia, and Bilbao have an easy to use the metro system. Other cities that have do not have a metro system like Granada and Toledo & Segovia have a smaller center where you don't need a car.
If you are an EU citizen (and some other countries), you can use your local driver's license. But if you are planning to rent a car from other countries like the US or Canada you should get an international driving permit. Please check if these rules apply to you as well.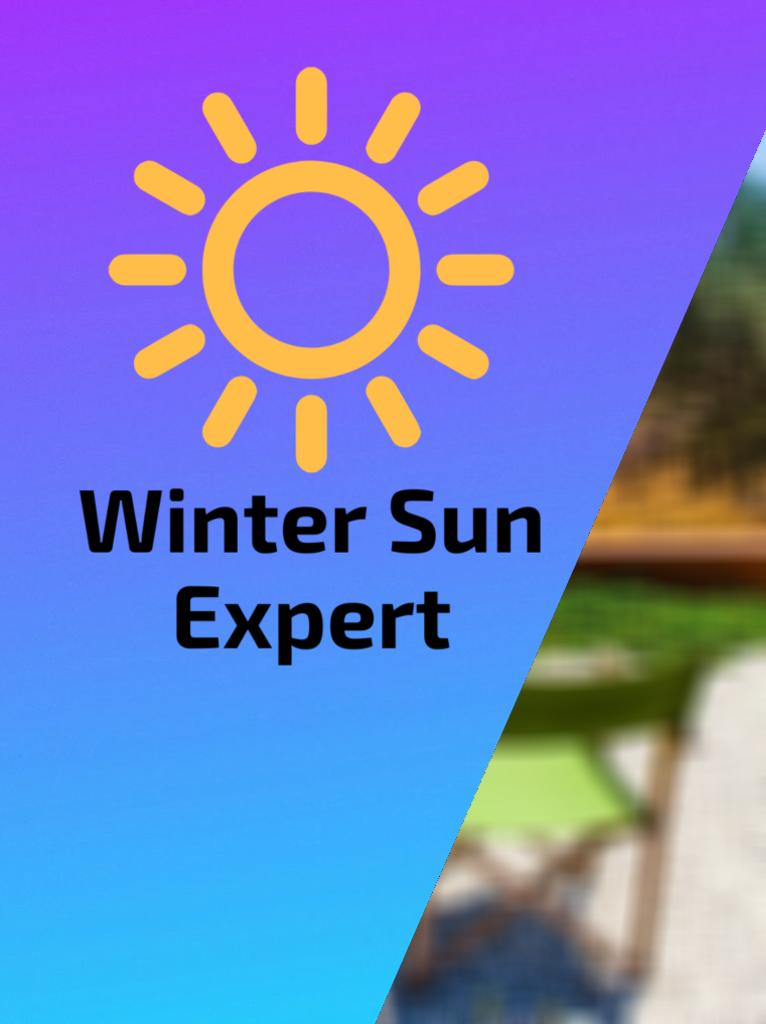 Where to meet other people
When you are in Spain for a longer time, it can be nice to meet some other people. In the more popular places that get snowbird visitors during the winter, you will find popular places where people come together for a drink. Check with the local tourist board for more information about them, and what other activities are organized. In a lot of places, you will find groups that go walking together or visit places together. It is also a good idea just to ask some people that you find in the center of the town, or at the boulevard near the sea if they know where to go.
What to do in Spain in the winter
There are many things you can do in Spain in the winter. Check with your local tourist information office for nice ideas. Every region has it's own highlights, and there are a lot of beautiful towns places you can visit.
The winter season in Spain sees all kinds of celebrations and religious services. Christmas and New Year are the biggest events in the winter. The whole Christmas season is a special time of the year. You will see traditional sweets such as marzipan and turron (an almond and honey confection) appear in supermarkets as early as November. But for the real event you to wait till December 8th. Then you will see shopping streets with Christmas lights, shops with all kinds of Christmas decorations. Don't forget to check the Christmas markets that you can find in many places. The exact time of events will differ from region to region.
The Christmas holiday is an important holiday for Spanish people, with different traditions in each region. Also, the New Year's Eve celebrations can be big together with the fireworks.
The biggest event in February will be a carnival. The exact date differs each year, check your local tourist office what and where things will happen.
Special winter events
Festival de Jerez in February/March: Flamenco plays an important role in Spain. This festival is one of the most important flamenco festivals.
Three Kings Day. This is early January and called "El Día de los Reyes Magos" (Three Kings' Day), it is the highlight of a Spanish kid's. The evening before, three local politicians dress up as the three wise men and distribute sweets to the kids. It is a custom in most towns.
Contemporary Art Fair in Madrid: One of the biggest art fair in Europe. It attracts a lot of gallery owners and exhibitors from all over the world.
Gastronomic festival in February in Barcelona. Some of the best restaurant chefs demonstrate there cooking skills. If you like fine dining, this may be the right place for you.
Semana Santa (Easter): The dates for Easter change every year, but it is something you definitely have to enjoy. There are parades of pasos (holy figures), hooded penitents and huge crowds. Some famous places for this are Seville and Málaga.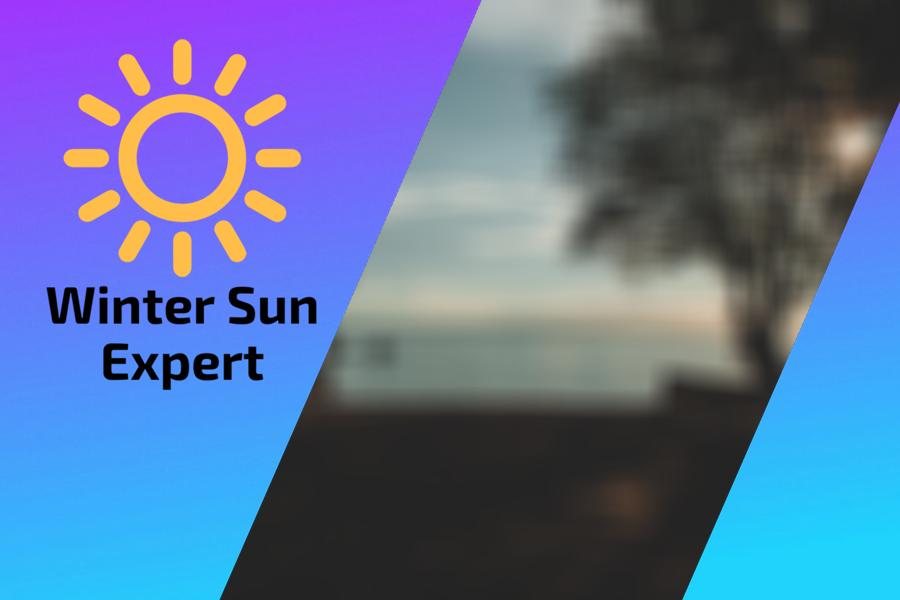 What does it cost to stay in Spain in the winter?
Staying in Spain in the winter can be as expensive as you want it to be. But in general, the cost of living will be cheaper than in the north of Europe and the US.
Short time accommodation
Accommodation in Spain is often cheaper than in the north of Europe. You can find nice budget hotels with a double bed from around 45€ (50$) per night. Sometimes even with free breakfast and free wifi. The winter season will be cheaper than in the summer. In the major cities and tourist areas, the prices will be slightly higher.
You can find good Airbnb locations in most major cities. For a private home or apartment, you can expect prices from 70€ per night.
Snowbird / longterm rentals
If you spent a long time in the winter in Spain, you could find much better deals. Accommodations that are rented by the week in the summer are now available per month. Prices will vary depending on the location, Marbella is more expensive than a small village near the sea. Also the surrounding, the size will have a big influence (things like sea view). You can expect monthly prices between 700€ and 3,000€ per month.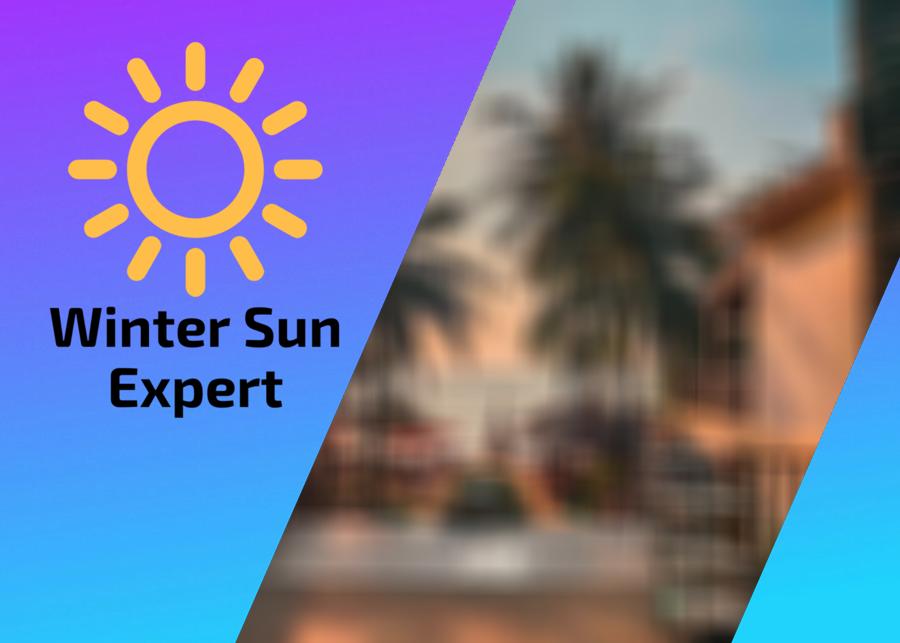 Eating and drinking
Depending on your budget, there are a lot of options for breakfast, lunch or dinner. Tapas or sandwich meals can be found for prices between 3€ -10€ (4$-12$). A good meal in a restaurant will be starting from 13€, sometimes including wine or other drinks. More fancy restaurants will be more expensive, prices will start from 30€ (35$), including a drink.
Supermarkets
Mercadona
Mercadona supermarkets can be found all over Spain. They are a good value supermarket selling premium brands and their own brand (Hacienda).
Dia
Dia is a discount supermarket that can be found all over Spain. They sell both their own brand and some top branded labels.
Carrefour
Carrefour is a French supermarket with a large presence in Spain. They have both supermarkets and hypermarkets that sell more than only groceries. They are not the cheapest chain and also sell their own Carrefour brand and the cheap Carrefour Basic brand.
The bigger supermarkets in more touristic locations also sell products from other countries (British, Dutch and German products). They have a home delivery service.
Lidl and Aldi
Both supermarket brands belong to the cheaper chains and can be found all over Spain. They sell both locally produced items and products from all over Europe.
Iceland
A British-owned franchised supermarket chain that can be found in the south of Spain in the Costa del sol and Costa Blanca and in Tenerife.
Packing List
Weather: The fall, winter, and spring weather in Spain will normally be warm during the day and can be cold during the night. Of course in the fall and spring it will be warmer than in the winter. You have to pack accordingly.

Warm clothing: Even when you go to a warm location like Spain you should not forget to take some things with you for your trip back home. When you return you are adapted to the warmer weather and need something to protect you from your hometown temperatures.

Consider the Weather: Always look at the type of weather in Spain. Things like humidity, wind, and rain do not show up in the temperature graph but can have a great impact on your wardrobe. There are several sites with long term forecasts and climate information. Is there often a short afternoon downpour like in the tropics, you maybe need to take a strong umbrella and shoos that can cope with the rain. If there is often a lot of wind you might need a more wind-resistant coat.

Check the local Shopping options: Try to find information about the local shopping options near your location in Spain. Are there stores where you can buy all your daily supplies, or are some things difficult to get? For some more remote locations, the options can be limited. If a certain item is really important for you might need to take it with you.

Look at the Local Culture: The local culture in Spain can impact your wardrobe. If most activities are in more upscale locations you might take some more appropriate clothes with you. Or travelling if you travel to certain countries women need to cover themselves in certain areas.

Amenities: Know what's Included in your house or apartment. Is there a coffee maker, a toaster, a washer and dryer, an iron, what is in the kitchen, what kind of towels are there? Things that are there means you do not have to take them with you. A furnished apartment or house can mean something from a few pieces of furniture to a well-stocked place with all the things you have at home. But most of the time your rental will not be stocked.

Mix and match: Wear layers so you can use your wardrobe more efficiently. And do not worry about wearing something more often, probably only you will notice this.

Important for you: If there is something that is really important for you that you want to have present in your house or apartment, take it with you. This can be something like a special knife for the kitchen, or a small mirror that you use in the morning. You can also purchase it locally if it is not that expensive.

Pet supplies: If you take your pet with you don't forget to take supplies for a few days with you. And enough medication, vitamins, or other supplies if you can not purchase them in Spain locally.

Food: Don't take a lot of food with you. Only when there is something you really can not live without you, and it is not too heavy you could consider taking it with you.

Towels: Not all locations include bigger towels for the swimming pool or a visit to the beach. If you have to take them and don't have a lot of room you can buy some big thin towels.

Office supplies: Normally you will not find any office supplies in your house or apartment. If you think you will use them you could pack some supplies like a scissor, notepaper, envelopes, some pens, and more depending on your needs.

Limit yourself: Don't take too many shoes and jackets, you will not need them that often.

Best-fitting: Bring your favorite and best-fitting items that can multi-function

Washer: Do you have a washer and dryer onsite, you don't need to pack a lot of clothes
Clothing
Basics
Casual
Smart
Footwear
Toiletries
Beauty
Hygiene
Clothing
Basics
Casual
Outdoor
Footwear
Accessories
Toiletries
Medicine
Miscellaneous
Other
Toiletries
Beauty
Hygiene
Hair
Other
Medicine
Miscellaneous
Technology
Travel and Free time
Travel
Free time
Important
Documents
Money
Other locations close to this location:
Travelers' Map is loading...
If you see this after your page is loaded completely, leafletJS files are missing.
If you have any additions, or comments on the content on this page, please use our contact form to let us know.