Spend your fall, winter, or spring in Santa Pola, Spain: Is Santa Pola a good snowbird location?
Santa Pola is located on the south-eastern coastline of Costa Blanca and is a small fishing town with beautiful landscapes to offer. The place is a must-visit for Snow Birds who want to spend their time at a climate-friendly location in winters as Santa Pola is a pleasant place to be with spectacular views and golden sand beaches. There are numerous activities one can indulge in at all times whether you are looking for some peace or adventure as it is a popular tourist destination during the holiday season.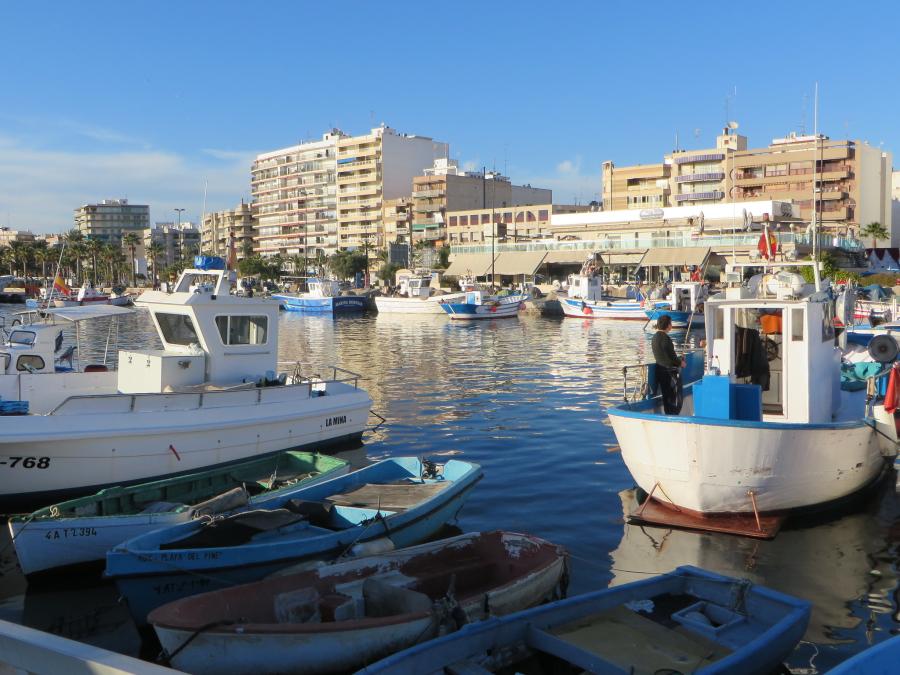 Why should people stay in Santa Pola during the fall, winter, or spring?
As Santa Pola is a tourist destination, the town doesn't let its lights go out. The main town and harbor stay busy throughout the year. For peace lovers and snowbirds, this place is an ideal spot if you want to take some time off.  You're looking forward to a sweet escape on the beautiful beaches of Santa Pola and many interesting sights to see. It is relatively quieter than summers but one doesn't run out of places to see and things to do when you're in Santa Pola.
Climate
Santa Pola lies 22 meter (72 feet) above sea level and so, experiences a fairly typical Mediterranean climate with little rainfall and plenty of sunshine throughout the year. The winter temperature can reach 20°C (68°F) and more during many of the sunny days. The town experiences long, mild winters with slightly colder nights and hot summers.

Things to see in Santa Pola
Santa Pola is an interesting place for visitors and has plenty of fascinating sights to see.
Bien de Interés Cultural: A beautiful castle located on Plaza de la Glorieta. It was built in the 16th century and holds significant historical value for the town.
Playa Levante: One of the most beautiful beaches in Santa Pola. It has been rewarded with the Blue Flag status. The clean blue waters and comfortable weather calls for a day out at the beach.
Playa de Varadero: Located near the main town area and is a great spot for relaxing. It is the second most popular beach in the area.
Salinas de Santa Pola: The Salt Flats of Santa Pola occupy 2,496 hectares of land and is an amazing sight to see. It is a natural reserve and here, wild birds are provided with special protection.
Municipal Aquarium: The largest saltwater aquarium in the entire Valencian Community. The tours offered are informational and give an interesting insight into the marine life in the area.
Faro de Santa Pola: The lighthouse of Santa Pola. The place has stunning views and a beautiful surrounding.
Things to see not far from Santa Pola
The town's location makes it easy to access the surrounding locations and so, many people like to visit the surrounding areas. Some of the common places for visitors are:
Island of Tabarca: Famous for its marine reserve and is currently the smallest islet in Spain where people are living. It is located near Alicante and is a great place to visit for a day trip.
Cueva de las Aranas: Also known as the Spider Caves and are believed to be used by prehistoric people as the rocks show different paintings which depict the older times. Located in Bicorp, approximately at a 1 hour 30 minutes' drive from Santa Polo.
Alicante: One can easily plan a day trip to Alicante to visit the Castillo de Santa Bárbara which is a famous tourist site.
Palm Forest in Elche: Day trip to the largest Palm Forest in Europe which is a magnificent landmark. The Palmeral is a famous tourist spot and many people come to visit from different parts of Europe.
Rio Safari Elche: An interesting place for a day trip to roam around the park. The place is well maintained and there are many food stalls available as well.
Activities in Santa Pola in the fall, winter, or spring
Winter may be quieter, but there are many things one can participate in to make the stay worthwhile.
Museo de la Sal: The Salt Museum where you can learn about the history and process of Salt extraction.
Beaches: Santa Pola is a beach paradise. You will not be disappointed by the picturesque beaches in the town.
Pola Park: Visit the Pola Park for a fun-filled afternoon with numerous activities to pamper yourself with. The park is full of life and also has many restaurants and bars you can visit,
Golf retreats: Santa Pola has many locations nearby where different golf courses are offered.
Public Library:  Located in the main town centre.
Walking and Cycling
Sailing and Fishing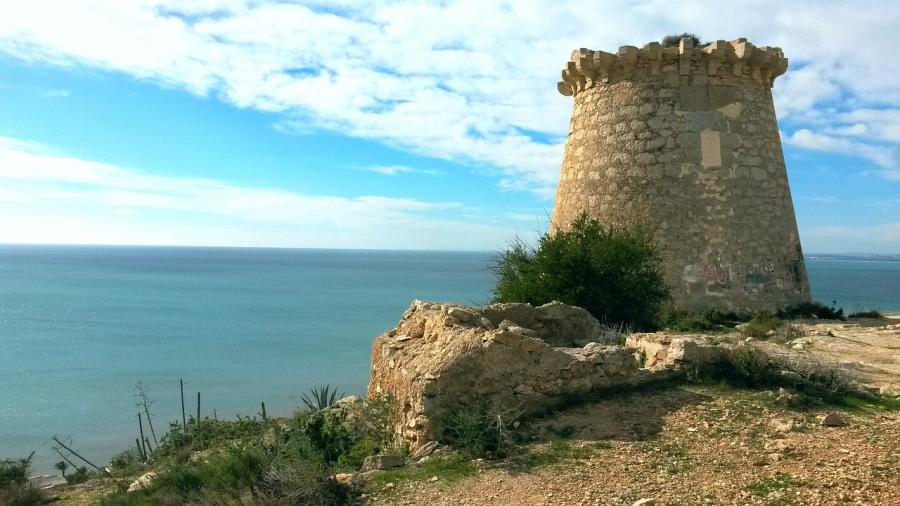 Shopping + Restaurants. Are they open in the fall, winter, or spring?
Santa Pola's is a working town, and that means that most shops and restaurants will be open. Only the tourist shops and restaurants near the sea can be closed. Santa Pola's Local Market is open on Mondays and Saturdays in the town center. This market is easily accessible to the people living in the main town and has a variety of goods at reasonable rates. On Mondays, there are stalls that offer leather products, household hoods, and handicraft items whereas, on Saturdays, the market has a lot of fresh produce for the buyers like fruits and vegetables, etc.
The Fish Market is among the largest of any ports on the Mediterranean Sea. As Santa Pola has a rich marine history, the fish market is fascinating for the views and visitors who don't see such bidding stalls in their hometowns.
Some of the top restaurants from Santa Pola's gastronomy are mentioned below:
Sapori d'Italia (Italian)
La Matera
Casa Rico
Transport
Santa Pola offers no train services to or from other cities nearby. The nearest train stations are in Alicante and Elche.
The most frequently used public transport is the bus service as the town has its own bus station. All-day trips to other surrounding areas are mostly traveled through the bus as it is the most feasible option available to travel on intercity routes. The most popular one in town is the Autocare Baile (www.autocaresbaile.es) and Bilman Bus. The Autocare Baile goes through the Gran Alacant and makes a few stops in some areas of the city before arriving at the bus station in the center of Alicante.
Tabarca Water Taxi is used in the area to travel to Tabarca Island. It is a comfortable and safe means of transport and provides quality service. As many people visit the Island, it is frequently used by many people as it is a reliable source of maritime transport.
The nearest airport to Santa Pola is the Alicante Airport. It is located at a small distance (approximately 20 minutes away) from Alicante. Taxi rates are usually fixed in case you are traveling from Santa Pola to the Alicante Airport or Vice Versa. However, one can also use Autocare Baile to get to the town at a cheap rate of €2,45 (approx. $2.15, £1.72, $2.88 CAD, $3.24 AUD).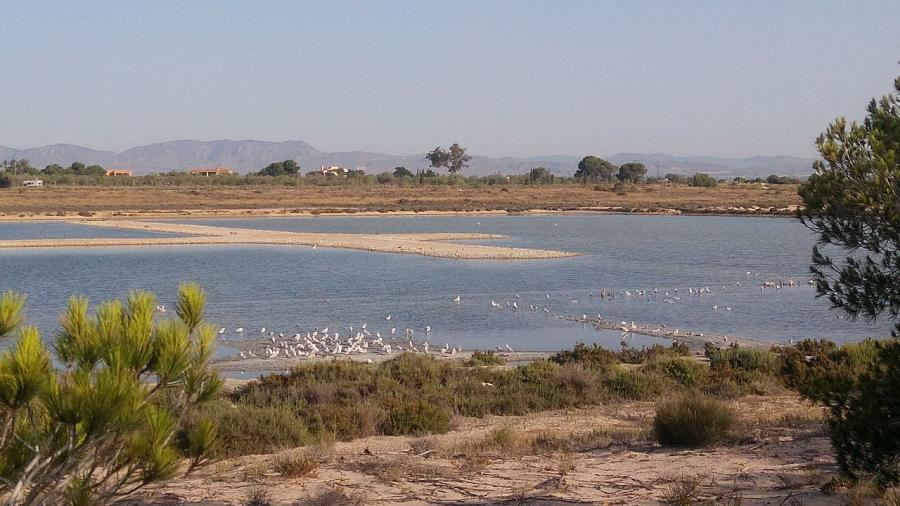 Health
Centro Médico Quirónsalud Santa Pola: Located at a prime location in the province of Alicante and has many professionally trained specialists. The staff is well trained and the equipment used is up to the mark. There are no language barriers either. Further details regarding the hospital can be found at www.quironsalud.es/
Other public and private healthcare centers around the area include:
Centro Médico Santa Pola
Centro Osteopata la Clau
Hospital del Vinalopo
Clínica Dental El Muelle
Accommodation
There are a number of different rental companies present in Denia, whether you're looking for an apartment or a villa. One of the most popular organizations is Think Spain (www.thinkspain.com) which offers a large variety of rental properties like apartments and villas that are available for longer periods of time starting from €400 (approx. $429, £344, $575 CAD, $648 AUD) per month.
Idealista (www.idealista.com)and Kyero (www.kyero.com) are another organizations that connect you to local renters and real estate agents who offer apartments with rates starting from €500 (approx. $536, £430, $719 CAD, $811 AUD) per month and €1000 (approx. $1072, £861, $1439 CAD, $1622 AUD) per month respectively.
Other options like Airbnb (www.airbnb.com) are also available in case you're looking for a more customized offer. The prices vary according to the location and the size of the accommodation.
Winter Camping
Bahía de Santa Pola: Offers garden views and a beautiful camping experience with many facilities to offer. Placed at a convenient distance from the Carabassi beach and the Salt Museum. Well trained, English speaking staff and a good variety of options to choose from when it comes to providing accommodation to the visitors. Further details can be found at www.campingbahiasantapola.com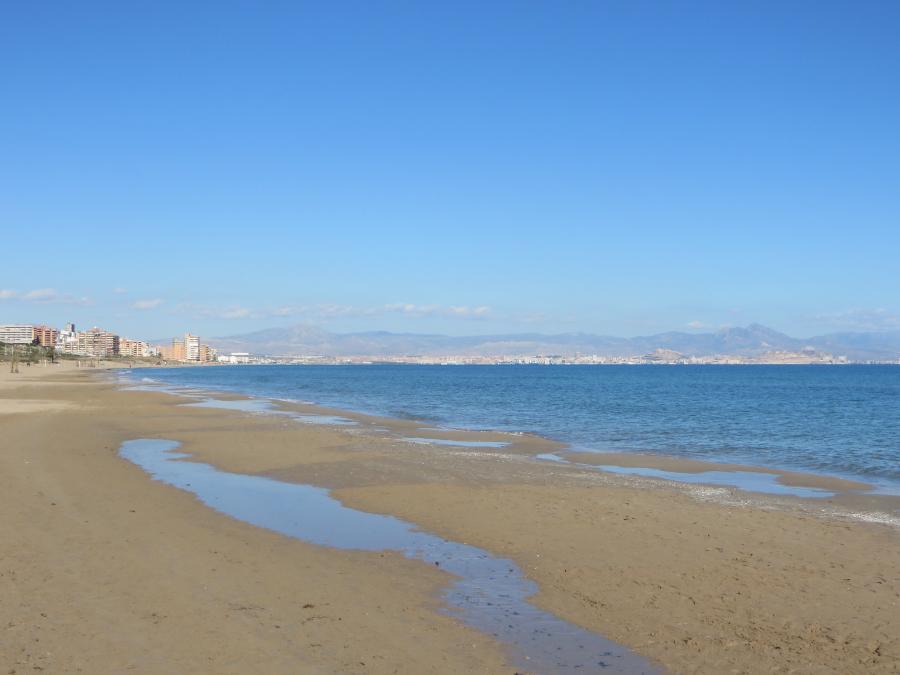 RV/Campers/Motorhome
If you are traveling with a Motorhome, Camp Park Santa Pola (www.campercontact.com/) has decent locations to offer with rates starting from €10 (approx. $10, £8, $14 CAD, $16 AUD) per night. It is a few kilometers away from the city and the beach but is a comfortable place to camp.
Packing List
Weather: The fall, winter, and spring weather in Santa Pola (Spain) will normally be warm during the day and can be cold during the night. Of course in the fall and spring it will be warmer than in the winter. You have to pack accordingly.

Warm clothing: Even when you go to a warm location like Santa Pola (Spain) you should not forget to take some things with you for your trip back home. When you return you are adapted to the warmer weather and need something to protect you from your hometown temperatures.

Consider the Weather: Always look at the type of weather in Santa Pola (Spain). Things like humidity, wind, and rain do not show up in the temperature graph but can have a great impact on your wardrobe. There are several sites with long term forecasts and climate information. Is there often a short afternoon downpour like in the tropics, you maybe need to take a strong umbrella and shoos that can cope with the rain. If there is often a lot of wind you might need a more wind-resistant coat.

Check the local Shopping options: Try to find information about the local shopping options near your location in Santa Pola (Spain). Are there stores where you can buy all your daily supplies, or are some things difficult to get? For some more remote locations, the options can be limited. If a certain item is really important for you might need to take it with you.

Look at the Local Culture: The local culture in Santa Pola (Spain) can impact your wardrobe. If most activities are in more upscale locations you might take some more appropriate clothes with you. Or travelling if you travel to certain countries women need to cover themselves in certain areas.

Amenities: Know what's Included in your house or apartment. Is there a coffee maker, a toaster, a washer and dryer, an iron, what is in the kitchen, what kind of towels are there? Things that are there means you do not have to take them with you. A furnished apartment or house can mean something from a few pieces of furniture to a well-stocked place with all the things you have at home. But most of the time your rental will not be stocked.

Mix and match: Wear layers so you can use your wardrobe more efficiently. And do not worry about wearing something more often, probably only you will notice this.

Important for you: If there is something that is really important for you that you want to have present in your house or apartment, take it with you. This can be something like a special knife for the kitchen, or a small mirror that you use in the morning. You can also purchase it locally if it is not that expensive.

Pet supplies: If you take your pet with you don't forget to take supplies for a few days with you. And enough medication, vitamins, or other supplies if you can not purchase them in Santa Pola (Spain) locally.

Food: Don't take a lot of food with you. Only when there is something you really can not live without you, and it is not too heavy you could consider taking it with you.

Towels: Not all locations include bigger towels for the swimming pool or a visit to the beach. If you have to take them and don't have a lot of room you can buy some big thin towels.

Office supplies: Normally you will not find any office supplies in your house or apartment. If you think you will use them you could pack some supplies like a scissor, notepaper, envelopes, some pens, and more depending on your needs.

Limit yourself: Don't take too many shoes and jackets, you will not need them that often.

Best-fitting: Bring your favorite and best-fitting items that can multi-function

Washer: Do you have a washer and dryer onsite, you don't need to pack a lot of clothes
Clothing
Basics
Casual
Smart
Footwear
Toiletries
Beauty
Hygiene
Clothing
Basics
Casual
Outdoor
Footwear
Accessories
Toiletries
Medicine
Miscellaneous
Other
Toiletries
Beauty
Hygiene
Hair
Other
Medicine
Miscellaneous
Technology
Travel and Free time
Travel
Free time
Important
Documents
Money
Other locations close to this location:
Travelers' Map is loading...
If you see this after your page is loaded completely, leafletJS files are missing.
If you have any additions, or comments on the content on this page, please use our contact form to let us know.
Detailed weather during the year for Santa Pola Spain
What to do during the year in Santa Pola Spain