Mallorca is the largest island in the Balearic Islands, which are part of Spain and located in the Mediterranean. The capital of the island, Palma, is also the capital of the autonomous community of the Balearic Islands. Like the other Balearic Islands of Menorca, Ibiza, and Formentera, the island is an extremely popular holiday destination, particularly for tourists from Germany and the United Kingdom.
Mallorca is the second most populated island of Spain (after Tenerife in the Canary Islands). The island has two mountainous regions, the Serra de Tramuntana and Serres de Llevant. Each one is about 70 km (44 Miles) in length and occupy the northwestern and eastern parts of the island respectively.
Since the 1950s, Mallorca has become a major tourist destination, and the tourism business has become the main source of revenue for the island. With thousands of rooms available Mallorca's economy is largely dependent on its tourism industry. Snowbirds are attracted by a large number of beaches, warm weather, and high-quality tourist amenities.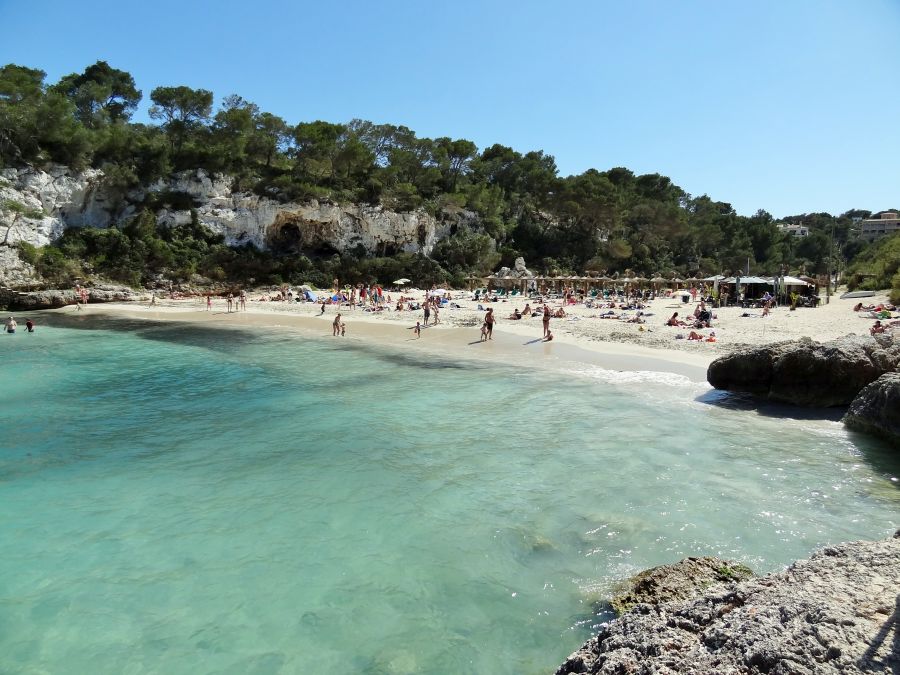 Why should people visit during the winter?
The ever-popular star of the Mediterranean, Mallorca has a sunny personality thanks to its ravishing beaches, azure views, remote mountains, and soulful hill towns. Snowbirds can spend silent moments among the olive, carob and almond groves and eventually fall for the quiet charm of Mallorca's hinterland. Snowbirds need never be bored in Mallorca during winter, as there is plenty to see and do – and with fewer crowds around.
Climate
Winter, from December to February, is mild, with many sunny days, but also with periods of rain and wind. On clear nights, it can get quite cold, and the temperature can approach the freezing point. Sometimes, there can be cold and windy days, with highs below 10°C (50°F), which can be followed by light frosts, with night temperatures a few degrees below freezing.

Safety
Mallorca is pretty much a safe place. However, snowbirds should be aware, petty theft does still exist here, as it does nearly everywhere. Personal possessions should not be left unattended to.
Communication in Mallorca, Spain
The two official languages are Catalan and Spanish. Natives to the island speak the variety of Catalan called Menorquí, and Spanish as well. Other major languages like English, Italian, German, French, and Dutch can also be heard extensively due to mass tourism.
European residents can use their mobile phones without any problems (roam like home). For non-EU residents, it is advised to check the rates, and if needed buy a local sim card.
Snowbird locations in Mallorca
Palma: This historic and vibrant capital is where many tourists choose to stay, particularly those who visit the island for the first time. Palma offers a perfect blend of Old World charm and modernity; stately Gothic structures and Moorish architecture sit next to modern resorts, restaurants, art galleries, shops, pubs, cafes, theaters, and nightclubs. Considering everything it has to offer, Palma is moderately priced and will fit many budgets.
Magaluf: Located near the southwest tip of the island, Magaluf is a coastal town favored by British tourists. Magaluf boasts a very vibrant nightlife. Lodging options range from luxury beachfront resorts to extended-stay apartments and from boutique hotels to budget inns.
Palma Nova: This is a smaller and more family-friendly coastal city that boasts three attractive beaches located even closer to Palma than Magaluf. This is a more upscale destination where snowbirds can expect to pay a little more for lodging and meals.
Things to see in Mallorca, Spain
Mallorca has notable places that are worthwhile visiting:
Architectural landmarks: like Monestir de Lluc, Catedral de Mallorca, Palau de l'Almudaina,
Archeological sites/ruins: Casa Robert Graves, Pol·lèntia (the fascinating ruins of the Roman town of Pol·lèntia).
The Beaches: There are 262 beaches on Mallorca with a total length of 50 km (31 Miles)

. Some of these include Cala Agulla, Portals Vells, Playa de Formentor, Cala Santanyi, Cala Estellencs, Cala Tuents.

Nature & Parks: Parc Natural de S'Albufera and Sculpture Park.
Cultural landscape: The Cultural Landscape of the Serra de Tramuntana was registered as a UNESCO World Heritage Site in 2011.
Museum: Majorca Museum, Museu del Calçat i la Pell', Es Baluard museum of modern and contemporary art as well as Royal Palace La Almudaina.
Golf: Snowbird golf lovers will be delighted to know that Mallorca has 23 top-quality golf courses. These include Son Gual, Golf de Andratx, Camp de Mar. Other beautiful courses with spectacular Mediterranean views include Alcanada, Capdepera, Canyamel, and Vall d'Or. The Arabella Golf resort offers the three 18-hole courses of Son Muntaner, Son Quint, and Son Vida.
Tennis: Snowbird tennis lovers can head to the Guillermo Vilas Tennis Academy in Palmanova or Tennis Mallorca in Magaluf to polish up their game.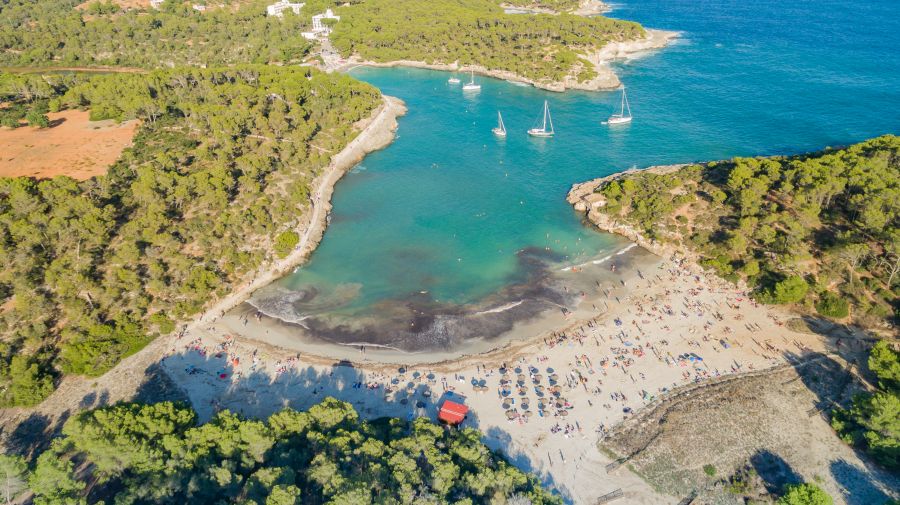 Activities in Mallorca, Spain during winter
Hiking and Cycling
Attend a traditional local festival.
Follow the Wine Route
Gourmet tour of Mallorca
Visit a museum
Explore the various beaches of the island
Take tennis or golf lessons.
Go walking in the Tramuntana mountains
Visit La Seu at Christmas
Visit Palma Aquarium– it is open every day, all year round.
Observe the sharks in Europe's deepest shark tank, The Big Blue.
Hire a jeep with friends and cruise around Puig Mayor, take the twisty road down to Sa Calobra, or climb up to Randa for amazing views of literally the whole island.
Go skating– Snowbirds can don some gloves and skate on the ice at Palma's seasonal 'pista de hielo'.
Pamper oneself in a spa- Luxurious hotel spas open during winter include the Beauty Lounge Son Net, Ca Sa Galesa Wellness Spacio, Lindner Golf & Wellness Resort's Bahari Beauty & Spa, Nixe Herbal Spa, Park Hyatt Mallorca, Steigenberger Golf & Spa Resort, Castillo Hotel Son Vida, and Arabella Sheraton Mallorca.
Attend the Sant Antoni and Sant Sebastià festivals in January.
Attend the almond fair 'Fira de S'Ametler' in Son Servera and the Sa Rua carnival which are both celebrated in February.
Attend the Three Wise Men Festival which holds during the month of January. The best place to rejoice is in the capital where camel drawn processions and parades are held.
Shopping + Restaurants. Are they open in the winter?
Eating out in Palma has never been more exciting, with chefs – inspired as much by their Mallorcan grandmothers as Mediterranean nouvelle cuisine – adding a pinch of creativity and spice to the city's food scene. Inland, restaurants play up hale-and-hearty dishes pairing them with locally grown wines.
On the coast, bistros keep flavors clean, bright, and simple, serving the catch of the day with big sea views. Mallorca is a foodie's paradise. With specialist delicatessens, fresh food markets, and restaurants serving top-quality cuisine, there are plenty of ways to enjoy the flavors of the island.
San Juan Gastronomic Market at Palma's S'Escorxador is a different type of market, offering around 18 stalls selling a variety of cooked food – including sushi, tapas, seafood, and egg dishes – to eat at the central tables or on the terrace (on a fine day). For shopping, snowbirds should visit Consell on a Sunday morning for the popular weekly flea market in Mallorca, where about 300 stalls are set up from the early morning.
It is a magnet for bargain-hunters as, among the huge number of second-hand goods, snowbirds can often find something they've always wanted, an interesting antique, or the perfect Mallorcan Artefact for their home or garden. Snowbirds are advised to arrive early for the best treasure. They can also check out Mercat de l'Olivar or the smaller Santa Catalina, to browse the colorful stalls offering a wide variety of carefully displayed produce.
Transport
The international airport, Palma de Mallorca Airport, is one of the busiest in Spain. The best way to get around Mallorca is by car. Having one's own set of wheels gives snowbirds the most freedom to explore the island on their time. Buses are an option, too, but service is limited, especially on weekends. In towns like Palma, there are plenty of taxis, but these are more of an option for inter-city trips rather than for island treks. The same goes for walking and biking. Although there are some lovely pedestrian areas in Palma, Alcúdia and other towns, not to mention beaches, the island is too large to explore on foot or bicycle alone.
Car: A car will allow snowbirds the most freedom to explore Mallorca on their own terms. However, when touring various cities and towns – especially Palma, snowbirds should leave the car parked and get around on foot since streets in these historic places are often narrow. Car rental companies, such as Avis, Hertz, and Europcar are available at the Palma airport. Some local companies, such as Sixt Rent a Car or Centauro Rent a Car sometimes offer better deals. Also, to rent a car in Mallorca, snowbirds will need to apply for an international driving permit,
Bus: Mallorca's collection of buses connect most of the island, but they run on limited schedules, especially on the weekends. Snowbirds can purchase bus tickets on the bus or pay

€3 (approx. $3.61, £2.59, $4.56 CAD, $4.63 AUD)

for an Intermodal Card, a rechargeable card convenient for multiple trips, at the Palma Intermodal Station (the main station in Palma). Prices for bus tickets vary depending on the departure point and the destination.
Taxi: Mallorca's metered taxis are most helpful for travel around Palma or travel to and from the airport. These taxis, usually cream and black in color, frequently many of the tourist attractions, resorts, and hotels.
On Foot: Mallorca's large and small towns are best explored on foot, as are the trails of Serra de Tramuntana and many of the gorgeous shorelines. But to traverse the island, snowbirds will need to rely on another mode of transport.
Bike: Like many cities, Palma too is becoming increasingly more bike-friendly. Snowbirds can pick up rental bikes for free at the Intermodal Station information point in the Placa d'Espanya, though they'll have to return them by the end of the day. In winter, snowbirds can pick up and drop off bikes Monday through Friday, from 7 a.m. to 8 p.m. and on Saturday, from 9 a.m. to 6 p.m.
Health
The island has a good healthcare system, both private and public hospitals, dentists, specialist clinics, and national health medical centers which can be found in every village and town. There are also many European, German, and British working doctors, dentists, and healthcare specialists working and living in Mallorca.
The north of Mallorca has two fine hospitals, the state-run Inca Hospital and private Muro hospital. There is also a whole array of holistic and alternative medical practitioners, and Palma de Mallorca, the capital has specialist medics of all fields, dentists, and a growing number of cosmetic surgeons.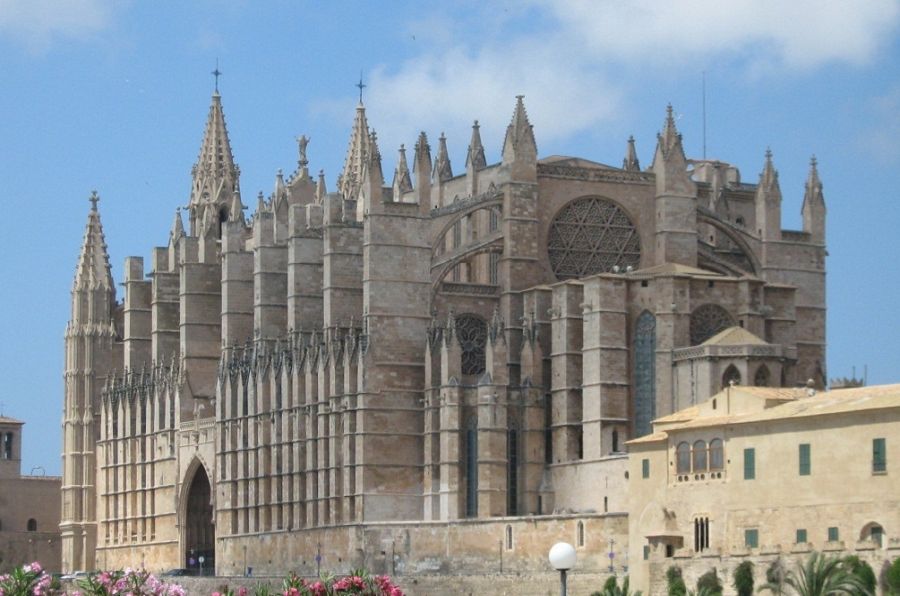 Accommodation
Several quality hotels around Mallorca stay open in winter and there's plenty of choice in Palma – a great city break destination. Some of the best luxury hotels include Palma de Mallorca Hotels, Can Cera Boutique Hotel, Puro Hotel, Palacio Can Marques and Summum, Sant Francesc Boutique Hotel, and El Llorenç Parc de la Mar Hotel.
There are also budget-friendly hotels like Hotel Astoria Playa (Only Adults), Hoposa Pollentia Hotel, and Hotel Samos. Accommodation prices range from €47 (approx. $56, £40, $71 CAD, $72 AUD) per night.
Winter Camping
The campsites include:
Camping Club San Pedro
Cala Dels Camps
Safari tent
Sa Font Coberta
Packing List
Weather: The winter weather in Spain (Mallorca) will normally be warm during the day and can be cold during the night. You have to pack accordingly.

Warm clothing: Even when you go to a warm location like Spain (Mallorca) you should not forget to take some things with you for your trip back home. When you return you are adapted to the warmer weather and need something to protect you from your hometown temperatures.

Consider the Weather: Always look at the type of weather in Spain (Mallorca). Things like humidity, wind, and rain do not show up in the temperature graph but can have a great impact on your wardrobe. There are several sites with long term forecasts and climate information. Is there often a short afternoon downpour like in the tropics, you maybe need to take a strong umbrella and shoos that can cope with the rain. If there is often a lot of wind you might need a more wind-resistant coat.

Check the local Shopping options: Try to find information about the local shopping options near your location in Spain (Mallorca). Are there stores where you can buy all your daily supplies, or are some things difficult to get? For some more remote locations, the options can be limited. If a certain item is really important for you might need to take it with you.

Look at the Local Culture: The local culture in Spain (Mallorca) can impact your wardrobe. If most activities are in more upscale locations you might take some more appropriate clothes with you. Or travelling if you travel to certain countries women need to cover themselves in certain areas.

Amenities: Know what's Included in your house or apartment. Is there a coffee maker, a toaster, a washer and dryer, an iron, what is in the kitchen, what kind of towels are there? Things that are there means you do not have to take them with you. A furnished apartment or house can mean something from a few pieces of furniture to a well-stocked place with all the things you have at home. But most of the time your rental will not be stocked.

Mix and match: Wear layers so you can use your wardrobe more efficiently. And do not worry about wearing something more often, probably only you will notice this.

Important for you: If there is something that is really important for you that you want to have present in your house or apartment, take it with you. This can be something like a special knife for the kitchen, or a small mirror that you use in the morning. You can also purchase it locally if it is not that expensive.

Pet supplies: If you take your pet with you don't forget to take supplies for a few days with you. And enough medication, vitamins, or other supplies if you can not purchase them in Spain (Mallorca) locally.

Food: Don't take a lot of food with you. Only when there is something you really can not live without you, and it is not too heavy you could consider taking it with you.

Towels: Not all locations include bigger towels for the swimming pool or a visit to the beach. If you have to take them and don't have a lot of room you can buy some big thin towels.

Office supplies: Normally you will not find any office supplies in your house or apartment. If you think you will use them you could pack some supplies like a scissor, notepaper, envelopes, some pens, and more depending on your needs.

Limit yourself: Don't take too many shoes and jackets, you will not need them that often.

Best-fitting: Bring your favorite and best-fitting items that can multi-function

Washer: Do you have a washer and dryer onsite, you don't need to pack a lot of clothes
Clothing
Basics
Casual
Smart
Footwear
Toiletries
Beauty
Hygiene
Clothing
Basics
Casual
Outdoor
Footwear
Accessories
Toiletries
Medicine
Miscellaneous
Other
Toiletries
Beauty
Hygiene
Hair
Other
Medicine
Miscellaneous
Technology
Travel and Free time
Travel
Free time
Important
Documents
Money