Spend your fall, winter, or spring in Valencia, Spain: Is Valencia a good snowbird location?
Spain's third-largest city, Valencia, is on the Mediterranean Sea approximately four hours to the south of Barcelona and three hours to the east of Madrid. It is recognized as the City of Arts and Sciences with incredible futuristic structures including a Planetarium, an Oceanarium, and several outstanding and interactive museums. The Mediterranean Sea has crystal clear turquoise blue water and white sandy beaches. The neighboring countryside is worth visiting. The sunsets and sunrises are breathtaking. The cuisine is delicious and besides the traditional Spanish food, visitors can also find flavors from all around the world in this city.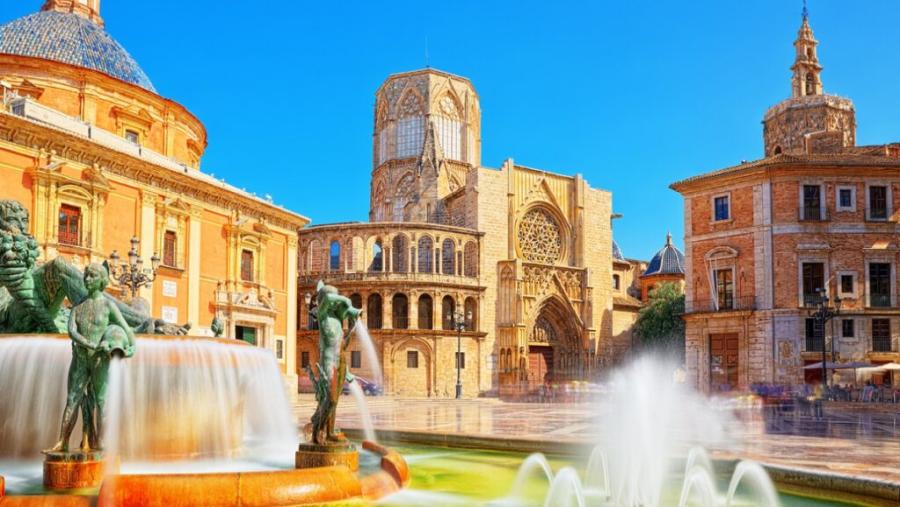 Why should people stay in Valencia during the fall, winter, or spring?
Winter is the perfect season to visit Valencia since there are so many festivities and celebrations taking place. The winters are quite mild and the days are pristine with plenty of sunshine. The nightlife is busy and bright. Winters are also a perfect time to enjoy typical traditions and taste culinary delights. The festivals which begin around Christmas time and lead up to the Las Fallas festival in spring are an experience in itself. The pop-up holiday markets are a shopaholic's dream. The surrounding countryside, the sandy white beaches, and the coastal area make Valencia a perfect destination for visitors.
Climate
Valencia is a Snowbird's dream retreat! It has an amazing Mediterranean climate with winter temperatures (December through February) averaging between 10°C - 15°C (50°F - 59°F) during day time. The mild weather and the sunny days are a perfect combination for an unforgettable experience.

Things to see in Valencia
When it comes to being a perfect winter retreat, Valencia has a lot to offer its visitors:
Hemisferic, Science museum and Oceanografic are the main three attractions of the city of arts and science center and are a must-visit for everyone who comes to Valencia. Built by the famous Valencian architect Santiago Calatrava this stunning masterpiece can be visited during the day or night.
Turia Gardens is a 9 km (6 Miles)

long green belt that has become a favorite spot for Valencians and visitors alike. Besides being an ideal environment for running, cycling or simply relaxing with a picnic under the trees the Turia Gardens are home to must-see tourist attractions and events.

Valencia Cathedral
La Lonja de la Seda (The Silk Exchange)
Palacio del Marques de Dos Agues is the national ceramics museum.
Bellas Artes Museum
Bioparc Valencia is a natural habitat made for animals to coexist. It is like a big zoo adventure for adults and kids alike.
Mercado central is the biggest covered market in Europe. It has more than 300 stalls and is an example of one of the best modernist architecture in the city.
Things to see not far from Valencia
Peniscola is surrounded by many potential sightseeing areas that one can visit. Some of them are mentioned below:
Russaffa is a neighbourhood in Valencia which is known for its cultural uniqueness. During the Fallas festival, streets such as Literato, Azorin, Cuba, and Sueca are filled with spectacular, award-winning illuminations. But it is after dinner that Russaffa truly comes to life as one of the nightlife hotspots of Valencia.
Albarracin is a Moorish village in the province of Aragon and it makes for a perfect day trip from Valencia.
Albufera lake and the gorgeous National park of Albufera is a beautiful place for enjoying the sunsets and bird watching.
Castell de Xatvia: Castle in the city of Xatvia is an important historical landmark about 55 km (34 Miles)

away from Valencia city.

Gandia is around 70 km (44 Miles)

from Valencia and can be accessed by train or bus. The beaches are the main reason to visit this beautiful city but the green countryside is equally beautiful.
Activities in Valencia in the fall, winter, or spring
There is a lot to do in Valencia during wintertime. Some of the activities which can be experienced are:
Language classes: Besides visiting the cultural and historical places, visitors who plan to stay longer can even join language courses for beginners in Valencia. There are places that offer two hours of classes a week for only

€53 (approx. $57, £45, $77 CAD, $86 AUD)

per month. More information can be found on the website understandvalencia.com.
Sailing adventures: Another great option would be to plan a sailing adventure with other visitors and experience the beautiful sunny Marina. Contact www.indulgespain.com to have a perfect tour of the blue coves of Costa del Levante with onboard special lunch and wine included.
Food tour: Food tours can be arranged by a similar website that takes you on an extended tour from farms to local markets to gain an understanding of the local produce of Spain.
Yoga classes: Visitors can also take up monthly traditional yoga classes at Centro Luz Interior for

€40 (approx. $43, £34, $58 CAD, $65 AUD)

per person.
Flea market: A tour to the flea markets in the district of Ruzaffa is adventurous
Walking tour: If you like walking book a city walking tour or enjoy the 9 km (6 Miles)

long Green River (Jardi del Turia or Turia Gardens).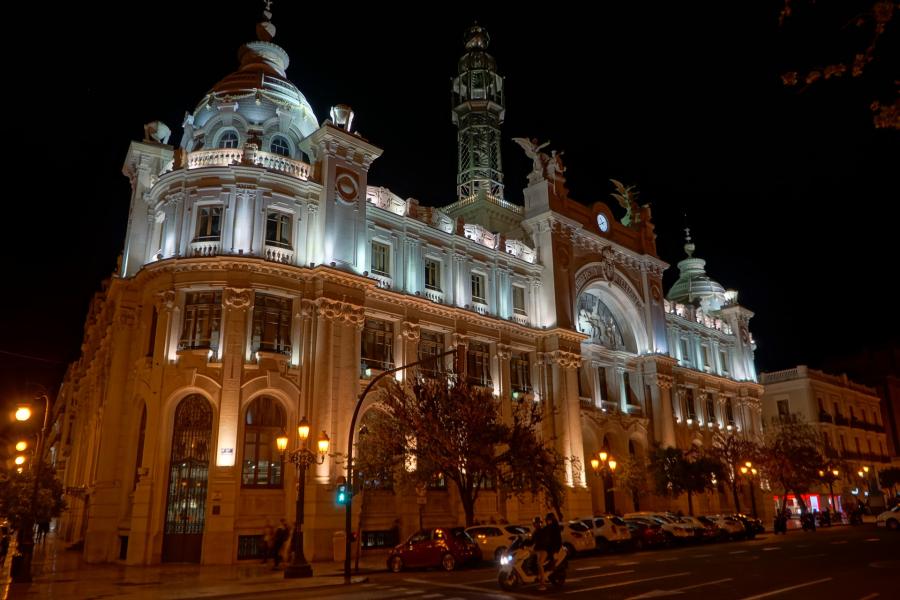 Shopping + Restaurants. Are they open in the fall, winter, or spring?
In downtown Valencia is the Plaza del Ayuntamiento. The main shopping area is here, together with many restaurants. If one stays near this place, most of the City Center is within walking distance. The most important shopping streets are Colon, Don Juan de Austria, Poeta Querol, Jorge Juan, Cirilo Amoros, and La Paz.
There are numerous restaurants and cafes for great dining and eating in Valencia. It is worldwide recognized known as the birthplace of Paella.
 Restaurante Navarro Valencia (Calle del Arzobispo Mayoral) is one of the best restaurants downtown. However, you need a reservation because it is so popular.
Casa Roberto (Calle Maestro Gozalbo, 19 – Tel: 963-951-361).
Casa Victoria is a four generations family-run tapas bar.
El Brosquil is a quiet local place to enjoy the amazing paella away from the crowded streets of the city center.
Transport
Most of the attractions in Valencia are on walking distance from each other except the beach. The Metro in Valencia is the most effective means of transport for locals as well as visitors. Cheap and reliable, it gives you the real taste of living in a bustling Spanish city.
The purchase of the Valencia Tourist Card (VLC) includes free public transportation and admission to public museums and monuments. The public buses are also a good option and they are always on schedule.
Renting a bike or a cycle and riding around the city yourself is also recommended for adventure seekers.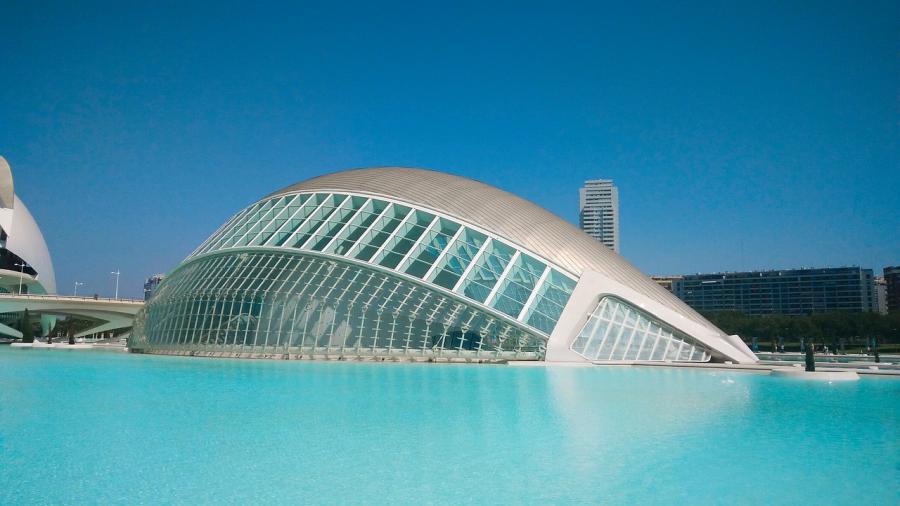 Health
Valencia is a large city and there are many private as well as public hospitals there. The big hospitals have English-speaking staff for the convenience of visitors from other countries. The emergency phone number is 112 which is valid and free in the entire Spanish territory. The pharmacies are found easily and there are night pharmacies as well with toll-free numbers displayed.
You can find more information on the hospital's locations at www.valencia-cityguide.com.
Accommodation
Visitors can also look out for affordable apartments or villas for rent on www.airbnb.com/valenciaaccomodations.Airbnb is an online marketplace that connects people who want to rent out their homes with people who are looking for accommodations in that locale.
Visitors looking for long term accommodation in the city can visit www.spotahome.com or download the application Spotahome app on their cell phones where they can search for apartments and even guestrooms. The apartments can be from 1 bedroom to 3 bedrooms according to the needs of the guests. The rent for a one-bedroom apartment can be found from around

€750 (approx. $809, £642, $1098 CAD, $1229 AUD)

per month depending on the location and size.
Winter Camping
Winter camping is an excellent option for visitors who want to stay away from the main hustle of city life for a bit. There are numerous camping sites in and around Valencia that can be booked online through websites like booking.com and vayacamping.net/spain for convenience and discount offers. Visitors can choose camping sites from beaches, mountains, parks, and the countryside to enjoy this experience.
Campsite Santa Marta is situated on a hill called Natural Park of Santa Marta with many trees near the urban center and 100 meter (328 feet) from the beach. Find more information about booking and prices from www.santamartacamping.com.
Camping l'Alqueria is near the exquisite beach in Gandia. Visitors can choose from nine varieties of accommodations to enjoy their stay. They charge according to the season. More information and availability can be found form the website www.lalqueria.com/en/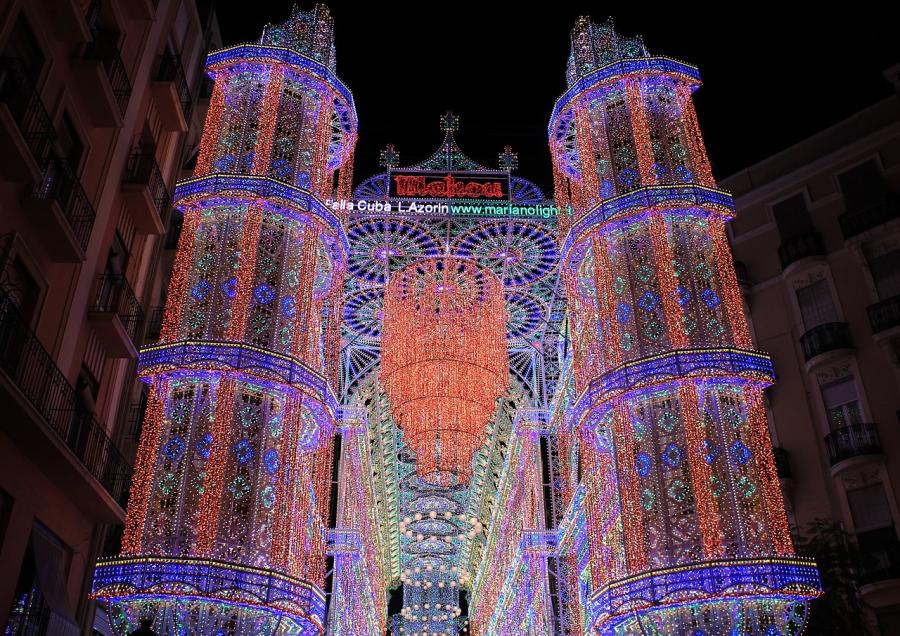 RV/Campers/Motorhome
There are numerous campsites and campervan sites in Valencia.
Camping Puzol is a 25-minute drive from the city and is a quiet family site by the sea and charges are around

€21 (approx. $22, £18, $30 CAD, $34 AUD)

per night.
Casas Benali is a 40-minute drive from Xativa and one hour from Valencia. It is situated on a working organic farm in a lush valley and charges around

€21 (approx. $22, £18, $30 CAD, $34 AUD)

per night
Parking facilities for the owners of these camper vans are also available in the city in Camper Park which is nearby the metro station connecting the visitors to the City Center. Camper Park has all the facilities like electricity, pools, and Wi-Fi.
Packing List
Weather: The fall, winter, and spring weather in Valencia (Spain) will normally be warm during the day and can be cold during the night. Of course in the fall and spring it will be warmer than in the winter. You have to pack accordingly.

Warm clothing: Even when you go to a warm location like Valencia (Spain) you should not forget to take some things with you for your trip back home. When you return you are adapted to the warmer weather and need something to protect you from your hometown temperatures.

Consider the Weather: Always look at the type of weather in Valencia (Spain). Things like humidity, wind, and rain do not show up in the temperature graph but can have a great impact on your wardrobe. There are several sites with long term forecasts and climate information. Is there often a short afternoon downpour like in the tropics, you maybe need to take a strong umbrella and shoos that can cope with the rain. If there is often a lot of wind you might need a more wind-resistant coat.

Check the local Shopping options: Try to find information about the local shopping options near your location in Valencia (Spain). Are there stores where you can buy all your daily supplies, or are some things difficult to get? For some more remote locations, the options can be limited. If a certain item is really important for you might need to take it with you.

Look at the Local Culture: The local culture in Valencia (Spain) can impact your wardrobe. If most activities are in more upscale locations you might take some more appropriate clothes with you. Or travelling if you travel to certain countries women need to cover themselves in certain areas.

Amenities: Know what's Included in your house or apartment. Is there a coffee maker, a toaster, a washer and dryer, an iron, what is in the kitchen, what kind of towels are there? Things that are there means you do not have to take them with you. A furnished apartment or house can mean something from a few pieces of furniture to a well-stocked place with all the things you have at home. But most of the time your rental will not be stocked.

Mix and match: Wear layers so you can use your wardrobe more efficiently. And do not worry about wearing something more often, probably only you will notice this.

Important for you: If there is something that is really important for you that you want to have present in your house or apartment, take it with you. This can be something like a special knife for the kitchen, or a small mirror that you use in the morning. You can also purchase it locally if it is not that expensive.

Pet supplies: If you take your pet with you don't forget to take supplies for a few days with you. And enough medication, vitamins, or other supplies if you can not purchase them in Valencia (Spain) locally.

Food: Don't take a lot of food with you. Only when there is something you really can not live without you, and it is not too heavy you could consider taking it with you.

Towels: Not all locations include bigger towels for the swimming pool or a visit to the beach. If you have to take them and don't have a lot of room you can buy some big thin towels.

Office supplies: Normally you will not find any office supplies in your house or apartment. If you think you will use them you could pack some supplies like a scissor, notepaper, envelopes, some pens, and more depending on your needs.

Limit yourself: Don't take too many shoes and jackets, you will not need them that often.

Best-fitting: Bring your favorite and best-fitting items that can multi-function

Washer: Do you have a washer and dryer onsite, you don't need to pack a lot of clothes
Clothing
Basics
Casual
Smart
Footwear
Toiletries
Beauty
Hygiene
Clothing
Basics
Casual
Outdoor
Footwear
Accessories
Toiletries
Medicine
Miscellaneous
Other
Toiletries
Beauty
Hygiene
Hair
Other
Medicine
Miscellaneous
Technology
Travel and Free time
Travel
Free time
Important
Documents
Money
Other locations close to this location:
Travelers' Map is loading...
If you see this after your page is loaded completely, leafletJS files are missing.
If you have any additions, or comments on the content on this page, please use our contact form to let us know.
Detailed weather during the year for Valencia Spain
What to do during the year in Valencia Spain