Spend Your Fall, Winter, or Spring in Sicily: Is Sicily Italy A Good Snowbird location?
Sicily is an island located in the Mediterranean Sea. It is close to Tunisia and just off Italy's "boot". It is the largest island in the Mediterranean. Sicily and the other smaller islands surrounding it are part of Italy. The island is popular for its rugged, volcanic landscape, history, culture, and architecture.
Sicily's rich history and culture can be found in sites like the well-preserved Valley of the Temples, which is made of ruins of 7 monumental, Greek temples. And also at the Cappella Palatina, a former royal chapel in the capital Palermo, where you can find Byzantine mosaics.
The people of Sicily are friendly welcoming people. Tourists frequent the island to explore its abundance of adventure. You could choose to simply visit fish markets, museums or explore the eastern edge of Sicily, where Mount Etna, one of Europe's highest volcanoes stands formidable in the landscape. It is also home to some World Heritage sites.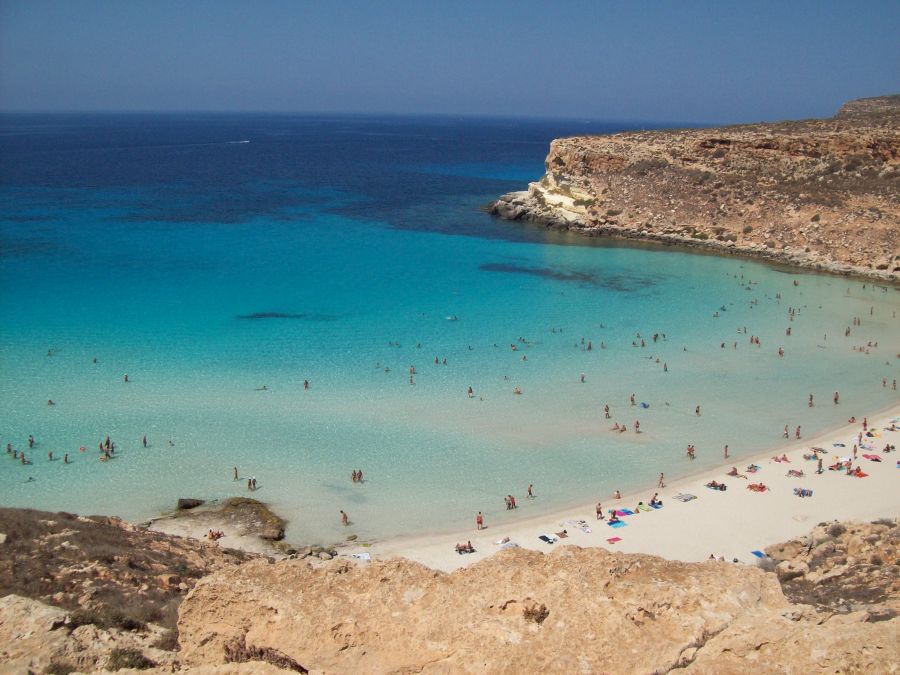 Why should people visit during the fall, winter, or spring?
Sicily offers a mild wet winter that stays warm, with snow in some areas. The weather doesn't get too hot that you wish you were home, and it doesn't get too cold either that it feels like you didn't escape the winter. When winter comes, there are usually fewer crowds at many attractions or activities, and snowbirds will enjoy lower costs for purchases and other services during winter.
There is no lack of what to do or see during winter. You can comfortably explore most of the island and not be bored throughout your stay. Snowbirds that visit during the winter will surely have a splendid time.
Climate
Sicily has a typical Mediterranean climate. The island experiences hot, dry summers and mild and wet winters, with changeable seasons in between. The average low temperature is 14°C (57°F) and the average high is 25°C (77°F).

Safety
Many people usually wonder about safety in Sicily because of concerns about street crime, organized crime, and terror activities. However, Sicily is a safe country to visit.
There are hardly any violent crimes. The most common form of crime is petty crime. Purse snatching and muggings occur from time to time and they are not only targeted at tourists. Although these petty crimes don't occur at a high rate, snowbirds must exercise some caution.
Snowbirds shouldn't walk alone in dark streets because you could attract robbers or unsavory male attention. You shouldn't walk around with your valuables, get into unmarked taxis, or leave your luggage unattended to.
Communication, Internet, and cellphone in Sicily
Sicily's mobile networks and services are very efficient and economical. Instead of roaming, which could be very expensive, it will be more practical to make use of a mobile carrier in Sicily. You will probably use the services of TIM, Vodafone or Wind. These providers have coverage in all the cities of Sicily and offer prepaid call and data plans. You could easily purchase a new phone or sim at the airport or phone stores.
Snowbird locations in Sicily
Val di Noto: located in the south-eastern part of Sicily, Val di Noto comprises eight fascinating towns. It is a UNESCO World Heritage Site. These little but stunning towns are characterized by historic centers like crumbling Baroque palaces, churches, and houses.
Aeolian Islands: Also a UNESCO World Heritage Site, the Aeolian Islands are seven small inhabited islands. Snowbirds can see volcanic craters and enjoy stargazing thanks to a law that doesn't allow road lights.
Taormina: Taormina is a small resort town on the east of Sicily. The town is rich in history that dates as far back as the 4th century. You could easily tell that the resort has a long history from the important monuments, Greek theatre, and cultural activities.
Cefalu: With its sandy beach and medieval alleys, Cefalù has become a popular seaside resort. Cefalù is worth a visit to admire the panorama from the old port and pier and stroll through its narrow streets full of shops and restaurants.
Things to see in Sicily
Mount Etna: This is an immense active volcano on the east coast of Sicily, in the city of Catania. It is the largest active volcano in Italy. It is still possible to see smoke trailing into the sky. Snowbirds can explore the area through trails.
Island of Ortigia: this is a small island in the city of Syracuse, Sicily. It has stone streets. It is also known as Citta Vecchia. The island is home to many historical landmarks.
Norman Palace: Norman palace or The Palazzo dei Normanni, is an ornate 9th-century palace located in Palermo. It was previously used by kings of Sicily and other forms of government. These days, it is a museum.
Cattedrale di Palermo: this is a 12th century built catholic cathedral church in Palermo. It is known for its interesting intricate architecture with different styles as a result of changes and restorations over the years.
Valley of the Temples: snowbirds can visit one of the most outstanding works of Greek art and architecture. Most of the structures here are still in good shape and you could also visit the museum.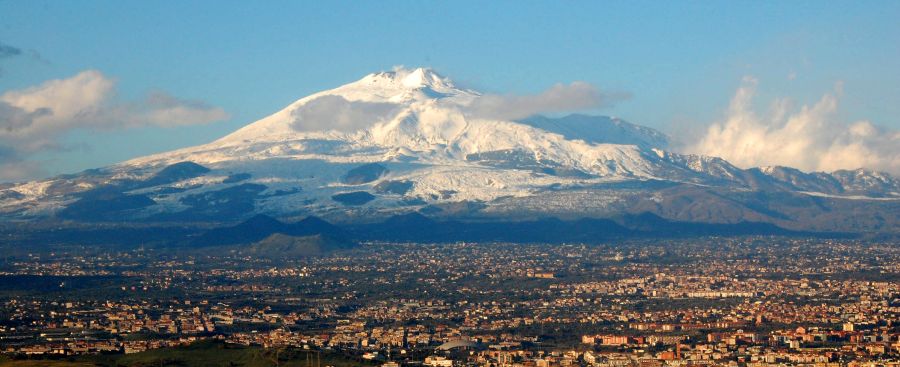 Activities in Sicily during winter
Take a trip to the Aegadian IslandsVisit nature reserves: Nature enthusiasts can have a great time exploring some of the nature reserves in Sicily like Zingaro Nature Reserve and the Monte Cofano Nature Reserve.
Sailing
Explore Beaches and Coves: Sicily is blessed with beautiful beaches and coves you could visit. Some might be crowded but there's more than enough options like Scala dei Turchi, Isola Bella, Cala Rossa in Favignana.
Tours to Archaeological sites: You can go on paid tours to some of the most magnificent ruins and ancient structures you will ever see like the valley of the temples and the Greek Theatre of Taormina.
Shopping + Restaurants. Are they open in the fall, winter, or spring?
Seeing as winter is the offseason for tourism in Sicily, you may find many shops that depend on tourist patronage closed during the winter. However, you could shop at some high-end stores that could be found in hotels or plazas. Popular international brand names can be found in the stores. The shopping experience in Sicily might not be so different from your home experience in terms of prices. But at smaller shops, you can purchase your daily needs, local handicraft, and souvenirs.
In Sicily, the fine Italian dining experience is very much alive, even in winter. Snowbirds can enjoy the famous Italian dishes or stick with the usual meals they're used to. There's a variety of restaurants like vegan restaurants, seaside restaurants, and more. Feel free to explore with your taste buds dishes like Pasta alla Norma, Pasta con le sarde, panelle, and many more.
Transport
You will likely arrive in Sicily at the Catania airport or the Palermo airport. Either way, getting around Sicily is not difficult. There are more than enough functioning means of transportation like trains, cable cars, taxis, buses, ships, and ferries.
From the airport, you could easily find a taxi or bus. Buses are one of the cheapest and most common means of moving around the island. They cover all areas and don't take much time. You could find one at bus stops or through bus companies. Taxis also can be cheap, but ensure that you negotiate a price before setting off to avoid being overcharged.
Trains and cable cars are also available in most cities. They are a slower means of transport but could afford you some time to just take in the environment of Sicily. Tickets could be purchased at train stations. Ships and ferries are a great way to visit neighboring islands or cities. While domestic flights are available, they are expensive considering that it is a small island, and you could get to your destination on time via other means.
Health
There is a wonderful and efficient healthcare system in Sicily. There is a thriving public and private health sector. As an EU citizen, an EHIC (European Health Insurance Card) you are entitled to free or cheaper public medical care. Some of these public hospitals, however, may have some waiting time. You could alternatively decide to go for private service, but this could cost you some extra bucks.
The doctors and dentists are well-trained professionals that mostly studied abroad, so they are good and most of them can speak English. Hospitals can be easily found around town, and in cases of emergency, they are obligated to respond to you immediately.
Accommodation
There is no shortage of options in terms of accommodation in Sicily. Snowbirds can choose to stay in villages, seaside apartments, or furnished apartments. Rent isn't expensive but it isn't cheap either. Most of these options have modern amenities available. A three-bedroom house in Palermo could cost you $700 (approx. €666, £577, $956 CAD, $1098 AUD) every month. Accommodation is cheaper in other cities and towns away from major locations.
Winter Camping
Snowbirds can go camping in the winter. Across Sicily, there are several camps you could visit, and you will have to make a reservation. Some of the campgrounds on the island are Camping Scarabeo, Camping Jonio, and Camping Sanfilippo.
Motorhomes/RV/Campers parks
For interested snowbirds, there are some RV parks in Sicily, many of which you will have to make a reservation. Some of these locations are Camping Nettuno, Noto parking, and Camper parking Area Catania.
Packing List
Weather: The fall, winter, and spring weather in Sicily (Italy) will normally be chilly during the day and cold during the night. Of course in the fall and spring it will be warmer than in the winter. You have to pack accordingly.

Warm clothing: Even when you go to a warm location like Sicily (Italy) you should not forget to take some things with you for your trip back home. When you return you are adapted to the warmer weather and need something to protect you from your hometown temperatures.

Consider the Weather: Always look at the type of weather in Sicily (Italy). Things like humidity, wind, and rain do not show up in the temperature graph but can have a great impact on your wardrobe. There are several sites with long term forecasts and climate information. Is there often a short afternoon downpour like in the tropics, you maybe need to take a strong umbrella and shoos that can cope with the rain. If there is often a lot of wind you might need a more wind-resistant coat.

Check the local Shopping options: Try to find information about the local shopping options near your location in Sicily (Italy). Are there stores where you can buy all your daily supplies, or are some things difficult to get? For some more remote locations, the options can be limited. If a certain item is really important for you might need to take it with you.

Look at the Local Culture: The local culture in Sicily (Italy) can impact your wardrobe. If most activities are in more upscale locations you might take some more appropriate clothes with you. Or travelling if you travel to certain countries women need to cover themselves in certain areas.

Amenities: Know what's Included in your house or apartment. Is there a coffee maker, a toaster, a washer and dryer, an iron, what is in the kitchen, what kind of towels are there? Things that are there means you do not have to take them with you. A furnished apartment or house can mean something from a few pieces of furniture to a well-stocked place with all the things you have at home. But most of the time your rental will not be stocked.

Mix and match: Wear layers so you can use your wardrobe more efficiently. And do not worry about wearing something more often, probably only you will notice this.

Important for you: If there is something that is really important for you that you want to have present in your house or apartment, take it with you. This can be something like a special knife for the kitchen, or a small mirror that you use in the morning. You can also purchase it locally if it is not that expensive.

Pet supplies: If you take your pet with you don't forget to take supplies for a few days with you. And enough medication, vitamins, or other supplies if you can not purchase them in Sicily (Italy) locally.

Food: Don't take a lot of food with you. Only when there is something you really can not live without you, and it is not too heavy you could consider taking it with you.

Towels: Not all locations include bigger towels for the swimming pool or a visit to the beach. If you have to take them and don't have a lot of room you can buy some big thin towels.

Office supplies: Normally you will not find any office supplies in your house or apartment. If you think you will use them you could pack some supplies like a scissor, notepaper, envelopes, some pens, and more depending on your needs.

Limit yourself: Don't take too many shoes and jackets, you will not need them that often.

Best-fitting: Bring your favorite and best-fitting items that can multi-function

Washer: Do you have a washer and dryer onsite, you don't need to pack a lot of clothes
Clothing
Basics
Casual
Smart
Footwear
Toiletries
Beauty
Hygiene
Clothing
Basics
Casual
Outdoor
Footwear
Accessories
Toiletries
Medicine
Miscellaneous
Other
Toiletries
Beauty
Hygiene
Hair
Other
Medicine
Miscellaneous
Technology
Travel and Free time
Travel
Free time
Important
Documents
Money
Other locations close to this location:
Travelers' Map is loading...
If you see this after your page is loaded completely, leafletJS files are missing.
If you have any additions, or comments on the content on this page, please use our contact form to let us know.
Detailed weather during the year for Sicily
What to do during the year in Sicily