Cyprus, or the Republic of Cyprus, is an island country located on the Eastern part of the Mediterranean sea, south of Turkey. It is often referred to as the 'Jewel of the Mediterranean'. The official languages are Greek and Turkish.
The island is rich in history, culture and full of splendid experiences. In all seasons, Cyprus offers enough opportunities to have new special experiences. Snowbirds will have many interesting activities, events, customs, and places that are unique and special to the area to thoroughly enjoy. No matter your budget, Cyprus has something to offer.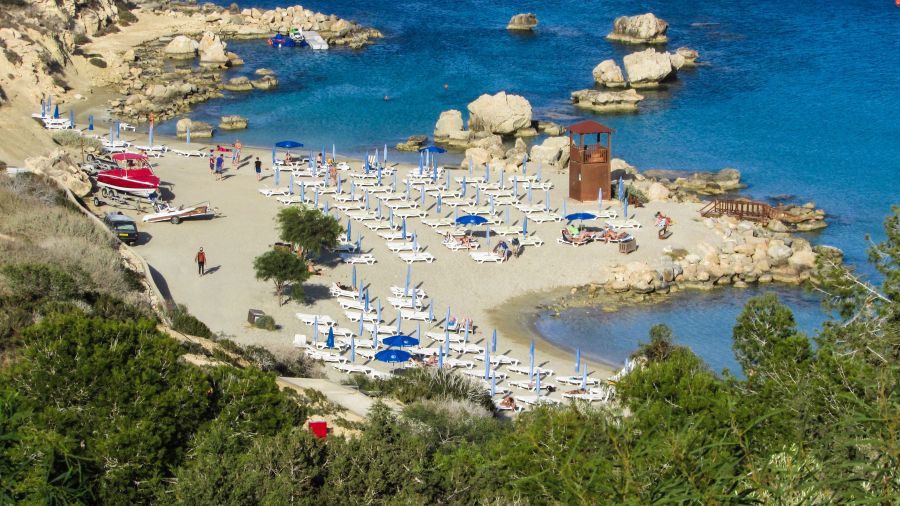 Why should people visit during the winter?
Winter brings a great atmosphere in Cyprus. It feels less like tourism and more like home. Visiting Cyprus in the winter, you won't be missing much that the country offers. Snowbirds will get to enjoy a warm Mediterranean weather, while experiencing all the interesting and memorable activities and attractions. In the winter, there is a reduction in the number of tourists in the country, so there will be fewer people at popular locations.
You could still get around the country easily during the winter. Many shops will also stay open, so you could still visit shops and make your desired purchases. Finding a restaurant to eat in will be an easy task. Seafood or international cuisine is not in short supply. For snowbirds visiting, you will have a great holiday.
Climate
The climate in Cyprus is a subtropical Mediterranean type and semi-arid in the north-eastern part of the island. The island enjoys many hours of sunlight. The summers are hot and sunny along the coast, with mild rainy winters. It is hotter further inland during the summer. Temperatures reach as high as 30°C (86°F) in summer, and during autumn, it drops to an average of 2°C (35.6°F).

Safety
Snowbirds can rest easy when traveling to Cyprus. The country is considered to be generally very safe to travel even though it is close to countries affected by conflict. However, there is a notable rate of petty crimes, especially during the holiday session, when there is a high number of holidaymakers. To avoid crimes like bag-snatching or theft, snowbirds are advised to be cautious when going about their daily routine, avoid unmarked taxis, don't flaunt your valuables, and keep your luggage close when visiting attractions. You will most likely go through your entire stay without an incident, but it is better to be careful.
Communication, Internet, and cellphone in Cyprus
The communication in Cyprus is efficient. However, before visiting the island, you should check to see if your phone or sim card would function properly there.
Some snowbirds may choose to roam, and that's possible but you should expect the rate for calls or internet connection to be on the high side. Also, some phones do not accept all sims, so you may have to purchase one on the island.
You could purchase a new sim card or phone at the airport or phone stores within cities easily, with just some form of identification. There are some network service providers to pick from, but whichever one you end up using, you will be able to purchase call or internet plans at affordable rates.
Alternatively, there are payphones located around the country. You could use them with coins or a calling card that you could purchase at stores. Postal services also operate in Cyprus, and for a small price, you could send handwritten notes or postcards to friends and family back home.
Snowbird locations in Cyprus
Ayia Napa: you can cool off at this wonderful resort area and get away from the major cities. Ayia Napa is known for its beautiful Mediterranean beaches, the Venetian-era Ayia Napa Monastery, and thriving nightlife.
Protaras: Snowbirds can enjoy the mellow vibe of Protaras. It is a resort town with some nature to explore like the Fig Tree Bay, Cape Greco National Forest Park. Snowbirds can also see the famous Profitis Ilias Church.
Limassol: this is a popular coastal city in Cyprus. It is known for its Limassol Castle, Limassol Archaeological Museum, and Governor's beach.
Paphos: looking to explore major archaeological sites and historic buildings, the coastal city of Paphos does not lack. Also a resort, Paphos is known for its sites with Roman mosaics, theaters, and burial chambers.
Things to see in Cyprus
Tombs of the Kings: the Tombs of the Kings is a large ancient necropolis with tombs. It is about 2 km (1.2 Miles)

north of Paphos. It is a UNESCO World Heritage Site. The tombs that were carved out from the solid rock once served as burial sites to Paphitis aristocrats and other high ranking individuals.

Nissi Beach: You could see the clean clear waters at this splendid sandy beach. Visitors visit all year round, but in the winter, there is less crowding in the area.
Coral Bay: snowbirds can enjoy this bustling beach and is known for swimming and boating activities. There is a large coral reef in the water you could swim around, and in boats, the water is so clear you see the sea life thriving underneath.
Church of Saint Lazarus: the Church of Saint Lazarus is an Iconic medieval 19th-century church in Larnaca. It is dedicated to Lazarus, who was said to have died and was resurrected by Jesus Christ.
Kykkos Monastery: the Kykkos Monastery, also known as the Holy Monastery of the Virgin of Kykkos, is one of the wealthiest and best-known monasteries in Cyprus founded by the Byzantine emperor Alexios I Komnenos in the 11th Century.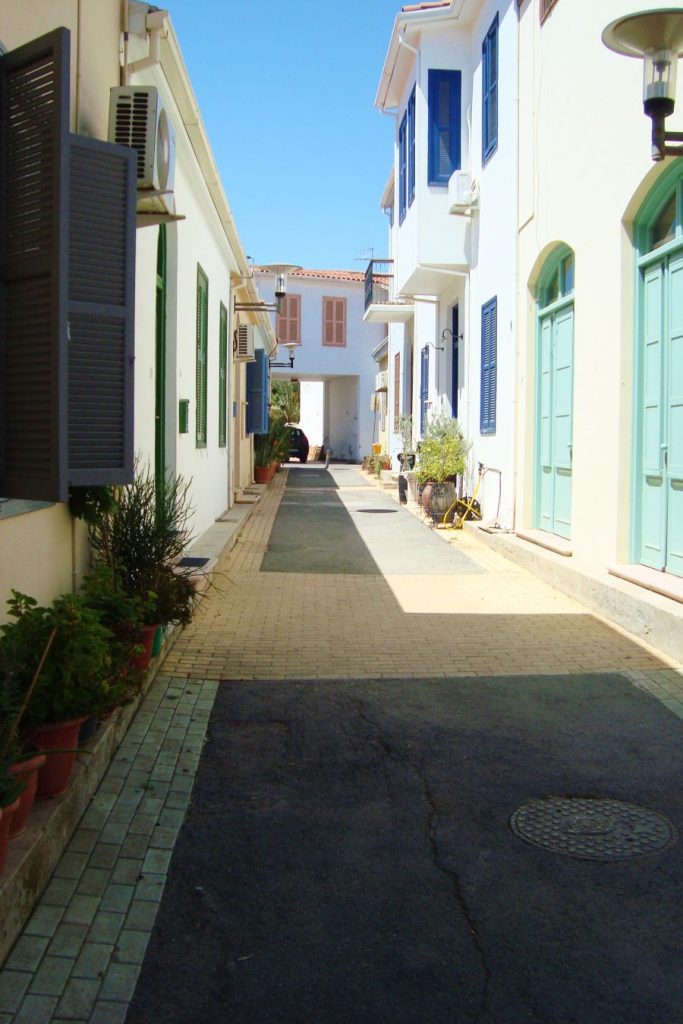 Activities in Cyprus during winter
Boat trips: As an Island country, snowbirds can go on thrilling boat rides in the surrounding sea to explore the clear waters and beautiful sceneries. They don't usually cost much, but it depends on the nature of the boat trip.
Wander through villages: a great way to experience the Cypriot way of life is to spend some time at one of the island's dreamy villages. Cobblestone streets and houses will make you feel like you've stepped into another realm where life is slowed down.
Kourion Archaeological Site: revisiting the island's past is certainly one of the most engaging things to do in Cyprus. The Kourion site was originally built around the 2nd Century, and it has been meticulously preserved over the years. History buffs will have a great time seeing the magnificent amphitheater, beautiful mosaic tiles, colonnades, and baths.
Snorkeling: Snowbirds can go snorkeling in some areas of the country. In the sea, you will get to experience sea life thriving around you. It will be a memorable experience.
Shopping + Restaurants. Are they open in the winter?
As winter comes, and not enough tourists visit, some stores and restaurants close. but a good number of places open everywhere in Cyprus.
In major cities like Nicosia and Larnaca, you will find some international brands that have set up shop in the country. However, you could still shop at the other stores you find around you. Many of them also offer international brands, daily needs, local handcraft, and souvenirs.
Also, in terms of dining in the winter, you will find top-rated restaurants and bars closed because of fewer tourists, but there are still a number of them you could eat out. Alternatively, local or smaller restaurants are available. They usually offer international meals, as well as local favorite cuisines like Sheftalia, Halloumi, and Afelia.
Transport
The country's small size makes it easy to get around Cyprus. There is no functioning train network, and also no domestic air service, so you will have to choose between driving, catching buses or taking taxis. However, other great ways to discover Cyprus are walking and biking.
You will arrive on the island either at Larnaca International Airport(LCA) or Paphos International Airport (PFO). From the airports, you can easily find buses, car rentals or taxis.
Buses are typically the cheapest way to get around in Cyprus. There are local companies that operate and cover the various districts. They function more effectively during the peak tourist season.
Taxis are a more convenient but slightly more expensive alternative to buses. Many cabs have meters, but in case there is none, it is best to negotiate before setting off. Snowbirds could also rent a car but should be aware that traffic in Cyprus is Left-handed. For less than €50 (approx. $60, £44, $77 CAD, $78 AUD), you could rent a car. It is relatively easy to drive yourself around with road signs in English, smooth roads, and an efficient road network.
Health
Cyprus's first-rate and cheap healthcare services are making the island a location for medical tourism. You can find modern hospitals and clinics all around the cities. There is public and private healthcare available here. Public healthcare is typically inexpensive or free for EU citizens. Even private services can be quite affordable.
The doctors and dentists working either in the public sector or private sector are often trained abroad and most, speak a good level of English. Snowbirds who will visit the hospitals should ensure that they understand the doctor's instructions well enough before leaving. Some of the hospitals in Cyprus are Paphos General Hospital, Mediterranean Hospital of Cyprus, and Apollonion Private Hospital.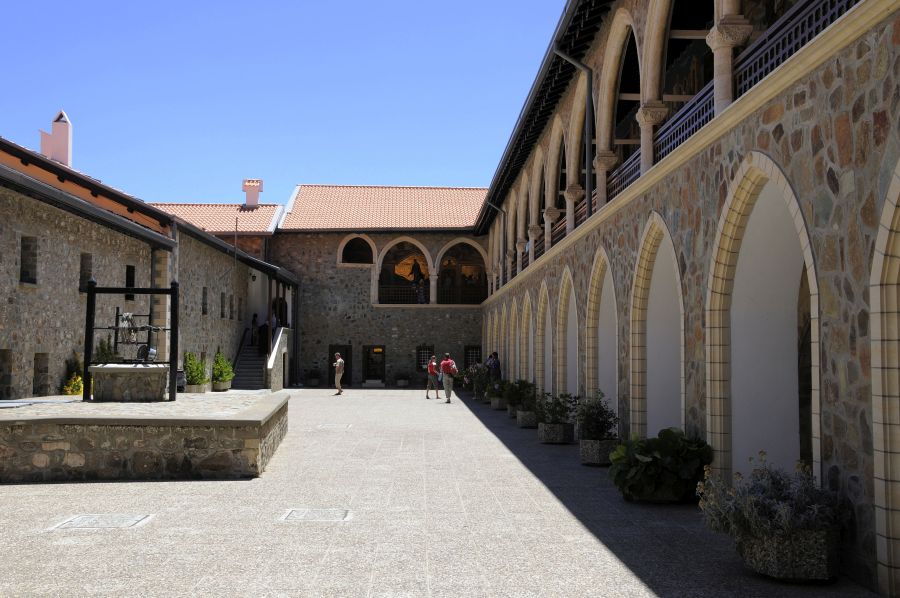 Accommodation
Finding an accommodation that meets your requirements won't be hard for snowbirds. There are many apartment buildings, flats, and villas all around the country you could pick from. They usually offer basic modern amenities, and could come fully furnished. However, rent can be as expensive as $1000 (approx. €822, £732, $1271 CAD, $1297 AUD) a month for an apartment in Nicosia. Snowbirds can look for cheaper options in other cities with rent of about $600 (approx. €493, £439, $762 CAD, $778 AUD).
Winter Camping
Snowbirds can have a great camping experience in Cyprus. There are camping sites close to the sea, and in the lush mountain areas of the island. For a small fee, you could be spending your night under a sky full of stars. Some of these campsites are Polis Chrysochous Campsite, Plantania Campsite, and Starvos tis Psokas Campsite.
Motorhomes/RV/Campers parks
Snowbirds can have a great camping experience in Cyprus. There are camping sites close to the sea, and in the lush mountain areas of the island. For a small fee, you could be spending your night under a sky full of stars. Some of these campsites are Polis Chrysochous Campsite, Plantania Campsite, and Starvos tis Psokas Campsite.
Packing List
Weather: The winter weather in Cyprus will normally be chilly during the day and cold during the night. You have to pack accordingly.

Warm clothing: Even when you go to a warm location like Cyprus you should not forget to take some things with you for your trip back home. When you return you are adapted to the warmer weather and need something to protect you from your hometown temperatures.

Consider the Weather: Always look at the type of weather in Cyprus. Things like humidity, wind, and rain do not show up in the temperature graph but can have a great impact on your wardrobe. There are several sites with long term forecasts and climate information. Is there often a short afternoon downpour like in the tropics, you maybe need to take a strong umbrella and shoos that can cope with the rain. If there is often a lot of wind you might need a more wind-resistant coat.

Check the local Shopping options: Try to find information about the local shopping options near your location in Cyprus. Are there stores where you can buy all your daily supplies, or are some things difficult to get? For some more remote locations, the options can be limited. If a certain item is really important for you might need to take it with you.

Look at the Local Culture: The local culture in Cyprus can impact your wardrobe. If most activities are in more upscale locations you might take some more appropriate clothes with you. Or travelling if you travel to certain countries women need to cover themselves in certain areas.

Amenities: Know what's Included in your house or apartment. Is there a coffee maker, a toaster, a washer and dryer, an iron, what is in the kitchen, what kind of towels are there? Things that are there means you do not have to take them with you. A furnished apartment or house can mean something from a few pieces of furniture to a well-stocked place with all the things you have at home. But most of the time your rental will not be stocked.

Mix and match: Wear layers so you can use your wardrobe more efficiently. And do not worry about wearing something more often, probably only you will notice this.

Important for you: If there is something that is really important for you that you want to have present in your house or apartment, take it with you. This can be something like a special knife for the kitchen, or a small mirror that you use in the morning. You can also purchase it locally if it is not that expensive.

Pet supplies: If you take your pet with you don't forget to take supplies for a few days with you. And enough medication, vitamins, or other supplies if you can not purchase them in Cyprus locally.

Food: Don't take a lot of food with you. Only when there is something you really can not live without you, and it is not too heavy you could consider taking it with you.

Towels: Not all locations include bigger towels for the swimming pool or a visit to the beach. If you have to take them and don't have a lot of room you can buy some big thin towels.

Office supplies: Normally you will not find any office supplies in your house or apartment. If you think you will use them you could pack some supplies like a scissor, notepaper, envelopes, some pens, and more depending on your needs.

Limit yourself: Don't take too many shoes and jackets, you will not need them that often.

Best-fitting: Bring your favorite and best-fitting items that can multi-function

Washer: Do you have a washer and dryer onsite, you don't need to pack a lot of clothes
Clothing
Basics
Casual
Smart
Footwear
Toiletries
Beauty
Hygiene
Clothing
Basics
Casual
Outdoor
Footwear
Accessories
Toiletries
Medicine
Miscellaneous
Other
Toiletries
Beauty
Hygiene
Hair
Other
Medicine
Miscellaneous
Technology
Travel and Free time
Travel
Free time
Important
Documents
Money