Spend your fall, winter, or spring in Tenerife, Spain: Is Tenerife a good snowbird location?
Tenerife is the largest island amongst the Canary Islands. It is located off West Africa. It is a favorite destination with snowbirds for its long days of sunshine. Mt. Teide, a dormant volcano dominates the island as Spain's tallest peak.
North of the island is a natural paradise known for its natural pools. Beach lovers will feel at home in the southern part of the island with many beaches that have yellow or black sands. Tenerife enjoys a perfect climate throughout the year. There are many fun activities for snowbirds to engage in and stunning things to see. One of the most popular activities on the island is the Carnaval de Santa Cruz, which is a huge pre-Lent festival with parades, music, dancing, and colorful costumes. This sunny holiday hotspot welcomes millions of people throughout the year who are looking to relax, have an adventure, make memories, and enjoy the fantastic weather.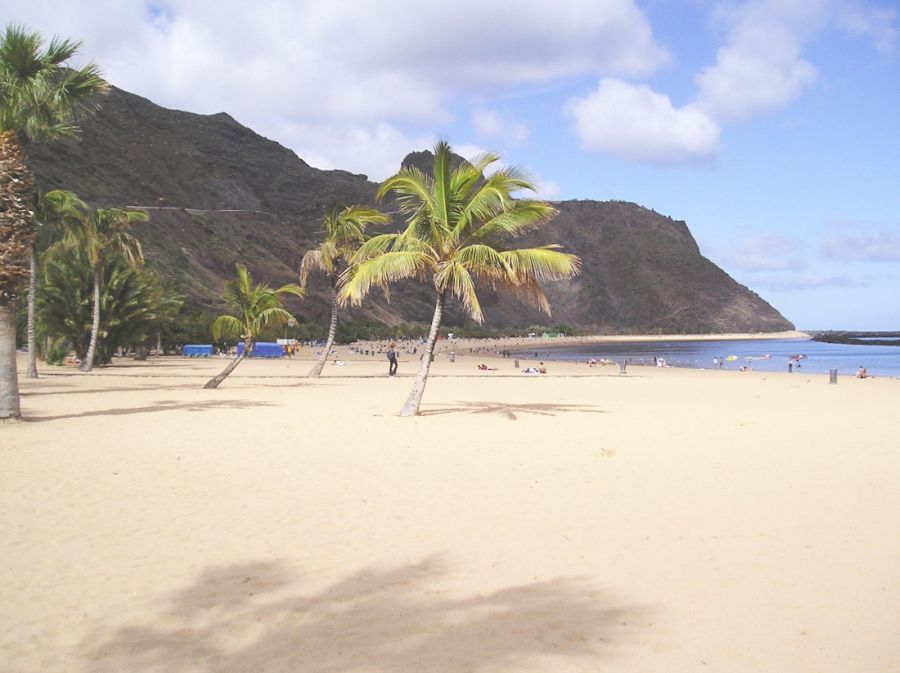 Why should people stay in Tenerife
The splendid climate attracts people to the island all year round. Whether you're looking to take some time off from the kids, a romantic getaway in the sun-kissed paradise, or a group trip trip, Tenerife provides more than enough options to meet your desires. You could stay at resorts that offer maximum luxury, or go for a cheaper island experience.
The island stays vibrant throughout the year, so whether you're interested in water sports, clubbing, lounging on the beach, exploring hidden gems, discovering traditional Canarian villages, culture, events or would like to take a cable car to Spain's highest peak, Mt. Teide, you will definitely have a thrilling time in Tenerife.
Climate
The climate in Tenerife is subtropical in nature. It stays perfectly sunny and warm throughout the year. In the winter, the temperature is never below 18°C (64°F) and above 26°C (79°F) in the summer. The pleasant climate has given the island the name "Island of Eternal Spring". There is a big difference between the east and north side of the island where the Passat winds bring more clouds and rainy weather. The west and south-west of the island are shielded from these clouds due to the high mountains in the center of the island and have much sunnier and warmer weather.

Safety
Tenerife is a very safe place to travel. The most common threats are petty crimes like pickpocketing and stealing. You don't have to worry about serious threats or danger to your life. Snowbirds should exercise a level of caution while in the area and be careful with their belongings, and not flaunt valuables.
Communication, internet, and cellphone in Tenerife
Spanish is the official language of the island, but given the number of international visitors in the island, English is widely spoken.
Snowbirds would want to keep in touch with friends and family back home and you could, either by phone calls, using the internet or sending a postcard. As Tenerife is part of Spain, European residents can use their mobile phones without any problems (roam like home). For non-EU residents, it is advised to check the rates, and if needed buy a local sim card.
You can make international calls from almost anywhere on the island. You could either use coins, phone cards, or credit cards. Also, if you would want to roam with your home sim card, it is possible, but would be an expensive option. Alternatively, you could make calls from hotels, restaurants, or bars around the island. Or you could chat online or make video calls at internet cafes or on your phone.
Wintersun Locations in Tenerife
Playa de las Americas: The most well-known destination in Tenerife, a lively atmosphere with many facilities. Some nice beaches and close to the main airport.
Los Cristianos: One of the two busiest destinations, close to Playa de las Américas, and not far from the main airport. Nice beaches, many restaurants, but also several ugly concrete buildings.
Adeje: More up class destination with a long sandy beach. Many hotels, golf courses, and many restaurants.
Puerto de la Cruz: In the north of the island, close to the new airport. The town started as a fishing village and is now converted into a charming town. Nice promenade with shops and restaurants.
Santa Cruz de Tenerife: The capital of Tenerife, and the largest city of the island. Many shopping centers, restaurants, and malls. Located on the east side of the island where the weather is not as sunny as the south/west side. Not a typical tourist destination.
El Medano: El Medano has the longest beach of Tenerife with a length of 2 km (1.2 Miles)

. It has a lively promenade with shops and restaurants.

Costa Del Silencio: The silent coast is less crowded as a place like Playa de las Americas, but not as silent as the name suggests. It is located on the sunny side of the island around a nice beach and you can find enough shops, restaurants, and supermarkets.
Things to see in Tenerife
There are a couple of interesting places and attractions in Tenerife. A couple of suggestions for snowbirds are:
Mount Teide: Mount Teide is a dormant volcano on Tenerife. Its summit is the highest point in Spain and also the highest point above sea level in the islands of the Atlantic. At 7500 meter (24608 feet)

, it is the fourth highest volcano in the world. Snowbirds can go on cable car rides to the top of this UNESCO world heritage site and experience what it is like to be on what NASA describes as the third-tallest volcanic structure.

Siam Park: This is a splendid Thai-themed adventure water park that has lots of activities suitable for younger children and also adults.
Loro Park: For nature lovers, you could have an excellent time seeing this zoo that has some exotic animals like Tigers, dolphins & penguins
Playa de Las Teresitas: This is a stunning man-made beach that has fine yellow sand.
Pyramids of Guimar: Snowbirds can visit this incredible ethnology park & terraced stone pyramids to get a feel of the island's archaeological history.
Santa Cruz de Tenerife: This is a fun resort town known for Conception Church, Palacio de Carta & the architectural wonder of Tenerife Auditorium.
Los Gigantes: Snowbirds can enjoy the stunning sandy beaches in Los Gigantes. There are high cliffs around the area that tourists sometimes go to the cliffs to watch the sunset on the ocean. Snowbirds can also go whale-watching.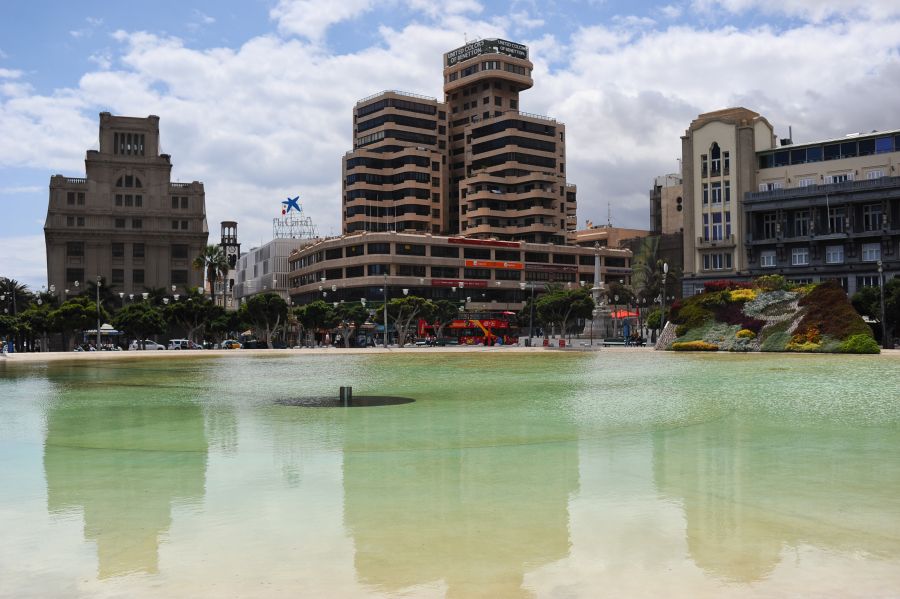 Activities in Tenerife in the fall, winter, or spring
There are a couple of activities snowbirds could spend their time enjoying. Some of these fun activities are:
Beach hopping: Snowbirds will have a great time exploring all the wonderful beaches that are all over the island. From black to yellow sands, you can choose whichever beach you will like to spend your day in, sunbathe or swim.
Carnaval de Santa Cruz: The Carnival of Santa Cruz de Tenerife is a colorful parade that's held each February in the Capital of Tenerife Island, Santa Cruz de Tenerife. It is thought to be the second most popular carnival in the world. It attracts people from all over the world.
Cable Car ride to Mt. Teide: You can take cable car rides to the highest point on the island. For a small fee, you can go on your own or in groups.
Whale Watching: The sea around Tenerife is rich in marine life. Snowbirds can go on cruises and tours to see the magnificent creatures in their natural habitat.
Sailing: For a small fee, you can go sailing across the waters in yachts or sailboats and explore the fringes of the island from the sea.
Shopping + Restaurants. Are they open in the fall, winter, or spring?
The entirety of Tenerife island has a vibrant shopping scene. The stores usually stay open all year round. From famous brands to locally made items, you will find all you need around you. However, some stores aren't cheap.
In terms of dining, there are restaurants and bars that will provide you with food from different cultures. Seafood is famous around here and easy to find depending on the restaurant you visit, you may be able to find vegan meals, fast food, or even takeaway. Some local favorites you could try are, Barraquito, Conejo en salmorejo, Mojo, Gofio, Canarian wrinkly potatoes, etc.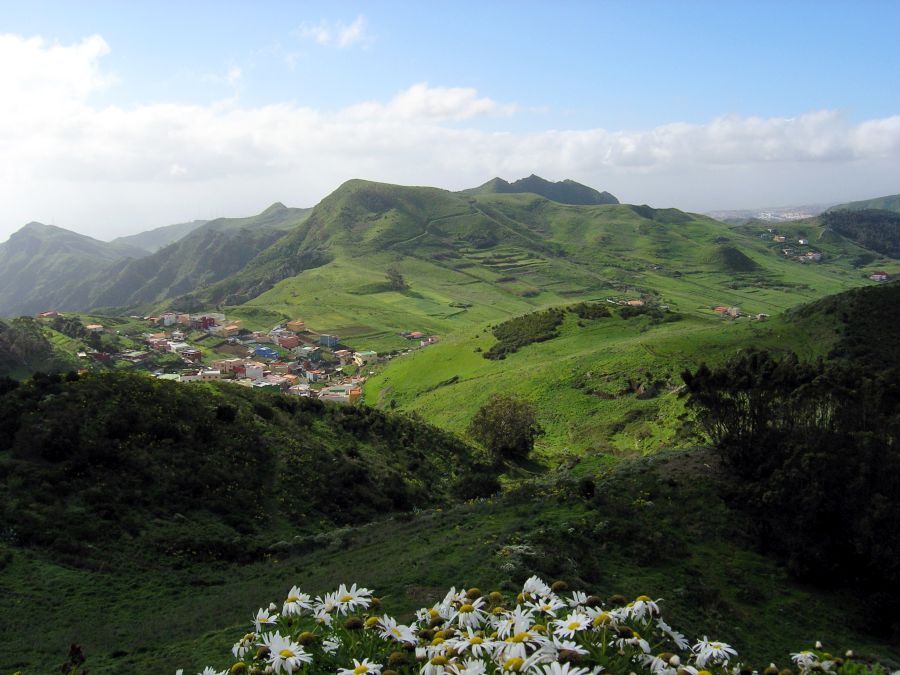 Transport
Tenerife is the only Canary Island that has two airports: Los Rodeos airport, and the Reina Sofia. Snowbirds can arrive at either of the airports. Upon arrival, there is an extremely cheap large car park. You could easily hire a car here.
In terms of public transport, there are no trains on the island. However, public buses are the most efficient means of transportation. They connect most towns and cities on the island. They are cheap. Taxis are also available on the island. You can easily flag one down by the street, or you could book one. For snowbirds interested in driving themselves around, they can also rent cars from local agencies.
Health
There is good quality medical care available in Tenerife from a variety of public or private hospitals, clinics, and medical centers across the island. The cheapest option is public health care, but you will need to have an EHIC (European Health Insurance Card).
Many of these facilities have doctors and dentists that speak Spanish, English, and other languages. These medical officials are very professional and can handle any case that might arise during your stay. Some of the facilities in the area are, Hospital Costa Adeje, Hospiten Sur, Hospiten Bellevue, Hospiten Tamaragua and Hospiten Rambla.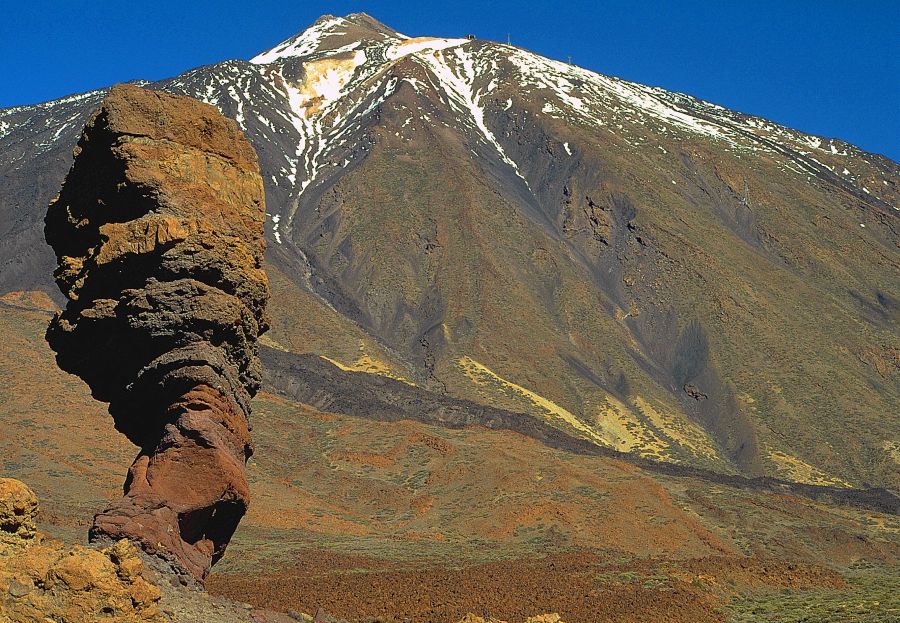 Accommodation
Tenerife is littered with world-class hotels and resorts. They offer the best kinds of amenities for visitors to the area. For snowbirds, however, these hotels and resorts can be a very expensive option. You will have to pay nightly charges and they will set you back a couple of thousands of dollars. For cheaper accommodation, these are usually available farther from main city centers. For a two-bedroom flat in such areas, you might pay $500 (approx. €476, £412, $683 CAD, $784 AUD) a month or a little bit more. These cheaper options also have basic amenities available and you might be lucky enough to get accommodation that comes with an incredible view.
Packing List
Weather: The fall, winter, and spring weather in Tenerife (Spain) will normally be warm during the day, but can be chilly during the night. Of course in the fall and spring it will be warmer than in the winter. You have to pack accordingly.

Warm clothing: Even when you go to a warm location like Tenerife (Spain) you should not forget to take some things with you for your trip back home. When you return you are adapted to the warmer weather and need something to protect you from your hometown temperatures.

Consider the Weather: Always look at the type of weather in Tenerife (Spain). Things like humidity, wind, and rain do not show up in the temperature graph but can have a great impact on your wardrobe. There are several sites with long term forecasts and climate information. Is there often a short afternoon downpour like in the tropics, you maybe need to take a strong umbrella and shoos that can cope with the rain. If there is often a lot of wind you might need a more wind-resistant coat.

Check the local Shopping options: Try to find information about the local shopping options near your location in Tenerife (Spain). Are there stores where you can buy all your daily supplies, or are some things difficult to get? For some more remote locations, the options can be limited. If a certain item is really important for you might need to take it with you.

Look at the Local Culture: The local culture in Tenerife (Spain) can impact your wardrobe. If most activities are in more upscale locations you might take some more appropriate clothes with you. Or travelling if you travel to certain countries women need to cover themselves in certain areas.

Amenities: Know what's Included in your house or apartment. Is there a coffee maker, a toaster, a washer and dryer, an iron, what is in the kitchen, what kind of towels are there? Things that are there means you do not have to take them with you. A furnished apartment or house can mean something from a few pieces of furniture to a well-stocked place with all the things you have at home. But most of the time your rental will not be stocked.

Mix and match: Wear layers so you can use your wardrobe more efficiently. And do not worry about wearing something more often, probably only you will notice this.

Important for you: If there is something that is really important for you that you want to have present in your house or apartment, take it with you. This can be something like a special knife for the kitchen, or a small mirror that you use in the morning. You can also purchase it locally if it is not that expensive.

Pet supplies: If you take your pet with you don't forget to take supplies for a few days with you. And enough medication, vitamins, or other supplies if you can not purchase them in Tenerife (Spain) locally.

Food: Don't take a lot of food with you. Only when there is something you really can not live without you, and it is not too heavy you could consider taking it with you.

Towels: Not all locations include bigger towels for the swimming pool or a visit to the beach. If you have to take them and don't have a lot of room you can buy some big thin towels.

Office supplies: Normally you will not find any office supplies in your house or apartment. If you think you will use them you could pack some supplies like a scissor, notepaper, envelopes, some pens, and more depending on your needs.

Limit yourself: Don't take too many shoes and jackets, you will not need them that often.

Best-fitting: Bring your favorite and best-fitting items that can multi-function

Washer: Do you have a washer and dryer onsite, you don't need to pack a lot of clothes
Clothing
Basics
Casual
Smart
Footwear
Toiletries
Beauty
Hygiene
Clothing
Basics
Casual
Outdoor
Footwear
Accessories
Toiletries
Medicine
Miscellaneous
Other
Toiletries
Beauty
Hygiene
Hair
Other
Medicine
Miscellaneous
Technology
Travel and Free time
Travel
Free time
Important
Documents
Money
Other locations close to this location:
Travelers' Map is loading...
If you see this after your page is loaded completely, leafletJS files are missing.
If you have any additions, or comments on the content on this page, please use our contact form to let us know.
Detailed weather during the year for Tenerife Spain
What to do during the year in Tenerife Spain