Vera is a historically rich village around 90 km (56 Miles) away from the city of Almeria. It is a very popular destination due to its weather, beaches and historical sites. Vera was once known as Baria and was situated near the sea near Villaricos. The old site was destroyed during an earthquake and was reconstructed. The popular village offers its visitors a mix of historical, cultural and beachside leisure. El Playazo, Playa Quitapellejos, Playa Puerto Rey and Las Marinas Playa are conventional beaches surrounding Vera. A section of El Playazo is a designated popular spot for naturists and is also well known for it across the world.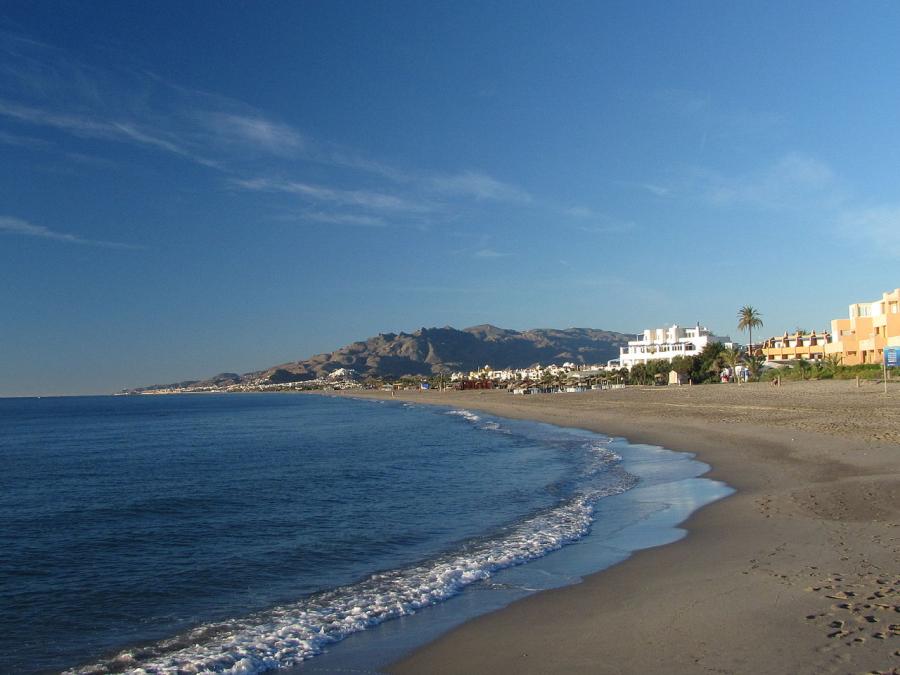 Why should people stay in Vera during the winter?
Vera is a good choice for snowbirds because of the beautiful beaches, the ideal weather, and the fascinating architecture. It is a very pleasant and relaxing place with plenty of facilities. Visitors can enjoy an authentic Spanish experience when it comes to shopping and gastronomy. The beaches are vast and the visitors can enjoy complete privacy. A lot of shops and restaurants are open during the winter period. The carnival period and numerous festivals like the Three Kings Procession (early January) and San Anton (the middle of January) attract a lot of visitors. These festivals are embodiments of life, color and joy. They give you a taste of the country like no other experience can.
Climate
The climate is mostly pleasant, the province Almeria and the village of Vera boast the highest sunshine hours and lowest rainfall which makes it much drier and warmer than the rest of Spain's Coastal Areas. The temperature usually varies between 18°C - 20°C (64°F - 68°F) during the day and can drop at night.

Things to see in Vera
This village is famous for its surrounding beaches but its historic center is not to be missed as well. Locations to see include:
Plaza de Toros de Vera was an old bull ring with a museum as well. It gives an insight into how important bullfighting is to the people of Spain.
Church-fortress of the Incarnation was reconstructed in the year 1524 after an earthquake that completely destroyed the old Vera. This new site was purpose-built in the form of a fortress with security towers to safeguard the place from any possible future attacks.
Ayuntamiento or the town hall located in Calle Mayor was built in the nineteenth century and houses the Museo Histórico municipal historical archives.
Museo Etnográfico de Vera has detailed exhibitions to help us discover more about the culture and the archaeological remains of the area.
Plaza Mayor de Vera is a typical Spanish square that is central to the town with a late medieval church dominating one side.
Things to see not far from Vera
The province of Almeria has beautiful places to visit. Some of the places listed below are not far from Vera and can be easily accessed:
Cabo de Gata-Níjar Natural Park is ecologically significant with volcanic rock formations. The park joined UNESCO's Global Geoparks Network in 2006.
Garrucha is 10 km (6 Miles) away from Vera. It is a traditional Spanish fishing town, nestled between the beaches of Mojácar and Vera.
The Moorish castle of Alcazaba is the second largest of the Arabic fortresses in Andalusia, after the Alhambra in Granada.
Huércal Overa is a town 24 km (15 Miles) away from Vera and the surrounding area has a thriving agriculture industry, mainly for the lead mining in the region. Many architectural sights are present for visitors.
Almerimar is 9 km (6 Miles) from Vera and is home to beautiful beaches and equipped golf courses.
Mojácar is a town 12 km (7 Miles) from Vera with a large coastline home to spectacular beaches.
Los Gallardos is a modern village around 10 km (6 Miles) from Vera.
Vera Playa is 9 km (6 Miles) from Vera and is famous for its Naturist Beach. It is also known as the center of naturism in Andalucía
Activities in Vera in the winter
Visitors can fill up their days by doing a variety of activities around the village and nearby countryside. Some of them are:
Sailing/boat tours as well as a cruise along the beautiful coastline on a large Catamaran to enjoy sunsets and sunrise comfortably.
Vera is an ideal destination for cyclists. The serene rural landscape makes for a perfect setting for a bike ride.
Walking/Hiking is also an option for those who are interested in experiencing and exploring the rural landscape up-close. There are some beautiful trails in the mountainous regions and the countryside surrounding the town.
Yoga retreats are for those who want to spend the whole day on the beach and enjoy it to the fullest.
Golfers might like to visit the Valle del Este Golf Course which is Europe's 2nd ever desert course, which offers an exciting and beautiful 18 holes.
Shopping + Restaurants. Are they open in the winter?
As Vera has a lot of permanent residents most shops and restaurants will be open during the winter season. But restaurants and shops targeting mainly tourist near the beach will be closed in the winter season.
The Saturday Market is a colorful and noisy pop-up market selling a variety of items like clothing, flowers and fresh produce. The Plaza Mayor is full of life all year round and well served by old and quaint little cafes which are essential for a small snack or coffee.
The province of Almeria is known for its seafood and most of the restaurants in Vera will also serve the best quality sea food along with typical Spanish cuisine. Some of the most famous restaurants in the area are listed below:
Restaurante Juan Moreno
Freiduria Bar Rosado
Terraza Carmona
Cafe Bar Bandi
Los Conteros Restaurant and Bar
Transport
The nearest airport is Almeria airport which is 66 km (41 Miles) away.
There is no train station within Vera. The capital city Almería is served with direct rail services to other cities within Spain. In the future, high-speed rail AVE services will link Almería to other parts of the country.
Bus station within the village gives its inhabitants an efficient way of commuting. The official website has more information: www.autocaresbaraza.com/es/. Other than that travelers can visit www.checkmybus.com for schedules and routes daily.
Taxi services are also available as well as car rentals but these can be expensive. In case you are present at a location where public transport isn't accessible, you can easily take a cab as they are readily available.

Health
Visitors to the village have easy access to private clinics and medical centers in the area. Centro De Salud Vera is a well-known public medical center in Vera and is open for 24 hours in case of emergencies. English speaking staff, as well as translators, can be arranged to facilitate patients. However, in order to visit a general hospital, the visitors will have to travel to the capital of the province, Almeria. More information can be found on www.hospitalby.com/spain-hospital/vera-hospital/
Accommodation
Visitors looking for long term stay in Vera can find many options for apartments and villa rentals on global websites like Airbnb (www.airbnb.com) and local realtors like Viva (www.viva-almeria.com/vera). You can also visit Homeaway (www.homeaway.com) for recommendations and price comparisons with other websites.
Winter Camping
Vera and its surrounding areas have several camping sites that are open in the winter. Most of them have special winter offers as well as some periods in the winter can be quite busy it is advisable to make a reservation by visiting their websites. Some of these sites are listed below:
RV/Campers/Motorhome
If you own a Campervan or RV you can find several locations in Vera to camp and enjoy the experience.
Packing List
Weather: The winter weather in Vera (Spain) will normally be warm during the day and can be cold during the night. You have to pack accordingly.

Warm clothing: Even when you go to a warm location like Vera (Spain) you should not forget to take some things with you for your trip back home. When you return you are adapted to the warmer weather and need something to protect you from your hometown temperatures.

Consider the Weather: Always look at the type of weather in Vera (Spain). Things like humidity, wind, and rain do not show up in the temperature graph but can have a great impact on your wardrobe. There are several sites with long term forecasts and climate information. Is there often a short afternoon downpour like in the tropics, you maybe need to take a strong umbrella and shoos that can cope with the rain. If there is often a lot of wind you might need a more wind-resistant coat.

Check the local Shopping options: Try to find information about the local shopping options near your location in Vera (Spain). Are there stores where you can buy all your daily supplies, or are some things difficult to get? For some more remote locations, the options can be limited. If a certain item is really important for you might need to take it with you.

Look at the Local Culture: The local culture in Vera (Spain) can impact your wardrobe. If most activities are in more upscale locations you might take some more appropriate clothes with you. Or travelling if you travel to certain countries women need to cover themselves in certain areas.

Amenities: Know what's Included in your house or apartment. Is there a coffee maker, a toaster, a washer and dryer, an iron, what is in the kitchen, what kind of towels are there? Things that are there means you do not have to take them with you. A furnished apartment or house can mean something from a few pieces of furniture to a well-stocked place with all the things you have at home. But most of the time your rental will not be stocked.

Mix and match: Wear layers so you can use your wardrobe more efficiently. And do not worry about wearing something more often, probably only you will notice this.

Important for you: If there is something that is really important for you that you want to have present in your house or apartment, take it with you. This can be something like a special knife for the kitchen, or a small mirror that you use in the morning. You can also purchase it locally if it is not that expensive.

Pet supplies: If you take your pet with you don't forget to take supplies for a few days with you. And enough medication, vitamins, or other supplies if you can not purchase them in Vera (Spain) locally.

Food: Don't take a lot of food with you. Only when there is something you really can not live without you, and it is not too heavy you could consider taking it with you.

Towels: Not all locations include bigger towels for the swimming pool or a visit to the beach. If you have to take them and don't have a lot of room you can buy some big thin towels.

Office supplies: Normally you will not find any office supplies in your house or apartment. If you think you will use them you could pack some supplies like a scissor, notepaper, envelopes, some pens, and more depending on your needs.

Limit yourself: Don't take too many shoes and jackets, you will not need them that often.

Best-fitting: Bring your favorite and best-fitting items that can multi-function

Washer: Do you have a washer and dryer onsite, you don't need to pack a lot of clothes
Clothing
Basics
Casual
Smart
Footwear
Toiletries
Beauty
Hygiene
Clothing
Basics
Casual
Outdoor
Footwear
Accessories
Toiletries
Medicine
Miscellaneous
Other
Toiletries
Beauty
Hygiene
Hair
Other
Medicine
Miscellaneous
Technology
Travel and Free time
Travel
Free time
Important
Documents
Money