Malta is a group of Southern European islands located in the central Mediterranean between Sicily and the North African coast near Libya. It is one of the most populated countries in the world with over 500,000 inhabitants on the small islands. It is a popular location known for historic sites that come from different eras of domination including the Romans, Moors, Knights of Saint John, French and British. These foreign influences have also left traces on the country's ancient culture. Many fortresses, gigantic temples, are all over the island. The Hal Saflieni Hypogeum, which is an ancient subterranean complex of halls and burial chambers that dates back around 4000BC, is one of these archeological attractions and also a UNESCO World Heritage Site.
The official language is Maltese, and English is the second official language. Malta is a major tourist destination that attracts tourists from all over the world to its warm climate, several relaxations and recreational areas, and breathtaking architectural and historic monuments that include Heritage sites like, Valletta, and seven megalithic temples.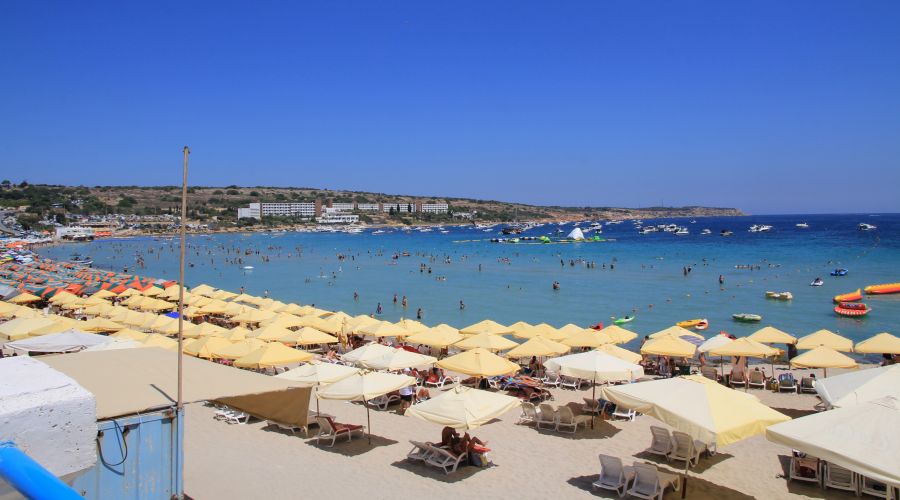 Why should people visit during the winter?
Malta's photogenic sceneries, ancient historic cities, turquoise lagoons and beaches, and safety gives reasons to tourists to keep visiting the country. It is going to be tough to find reasons why not to visit during the winter.
The climate stays perfect for snowbirds to enjoy their winter. While in the country, snowbirds are sure to have a thrilling and culturally rich experience. There's a variety of attractions to see, places to go, activities to engage in, great stores and amazing restaurants. Getting around will also not be a problem, and you can find accommodation that meets your needs perfectly.
Climate
Malta enjoys a typical Mediterranean climate that is strongly influenced by the sea. It is relatively sunny here with about 12 hours of sunshine in the summer, and 5 to 6 hours during the winter.
Summers are the hottest periods in Malta. It is usually dry and very sunny. Temperatures in summer could be as high as 30°C (86°F). However, the climate is friendlier during winters. The temperature drops as low as 14°C (57°F), but it remains warm with occasional short cold spells.

Safety
Malta can be categorized as a very safe place for snowbirds to visit. There is a low rate of violent crimes in the area. Smaller crimes exist too, but the rate is also very low and usually involves pickpocketing or bag snatching. Even these crimes usually only occur in areas where the nightlife is located.
Snowbirds should be cautious nonetheless. You should avoid flaunting your valuables or sharing your plans with random people, don't get into unmarked vehicles as taxis, and while it is safe to walk about in the evening or night, avoid dark streets or isolated areas in the night.
Communication internet, and cellphone in Malta
Maltese is the official language of the country. English is the widely spoken alternative, as an effect of the steady influx of tourists to the archipelagos.
Malta has great communication service. Snowbirds can stay connected to their friends and family back home, or make use of the internet easily.
Choosing to roam, you might be able to use your home SIM card. If you can, this may be very expensive. As a cheap alternative, you could opt for a local SIM card. You can purchase any of these SIMs at the airport, or in Phone stores. Some of the network service providers available are Vodafone MT, GO, and MELITA. They offer prepaid call and data plans at affordable rates.
Snowbird Locations in Malta
Valletta: This is the capital of Malta. It is a great base for snowbirds. You will enjoy Valletta's numerous hotels, restaurants, historical sites, and cultural events.
Gozo Island: This is one of the most picturesque destinations of the Maltese Islands. There are quiet towns and pristine beaches that make the island a great relaxing place to be at.
Mdina: The UNESCO-listed Medieval town of Mdina will make you feel like you are in a fairy tale. From passing through the elaborate 'Main Gate' to get into town, ancient ramparts, car-free streets, and beautiful buildings, snowbirds can enjoy and explore this enchanting hilltop town that is rich in history and culture.
Things to see in Malta
Hal Saflieni Hypogeum: One of the most popular attractions in Malta, the Hal Saflieni Hypogeum is an excavated prehistoric burial site.
St. John's Co-Cathedral: Built in the 16th Century, St. John's Cathedral is a high baroque cathedral.
Azure Window: Picturesque ocean landscape & collapsed natural arch.
Hagar Qim: This is a well preserved ancient temple ruins that date back to 3200 BC.
Mnajdra: The Mnajdra is a popular Megalithic limestone temple complex.
St George's Basilica: This is a beautiful Church that attracts tourists with marble & gold ornamentation.
Upper Barrakka Gardens: Nature lovers will be in awe at this scenic garden with panoramic water views.
The Grandmaster's Palace: This is the former residence of the famous Knights. It now serves as a government building.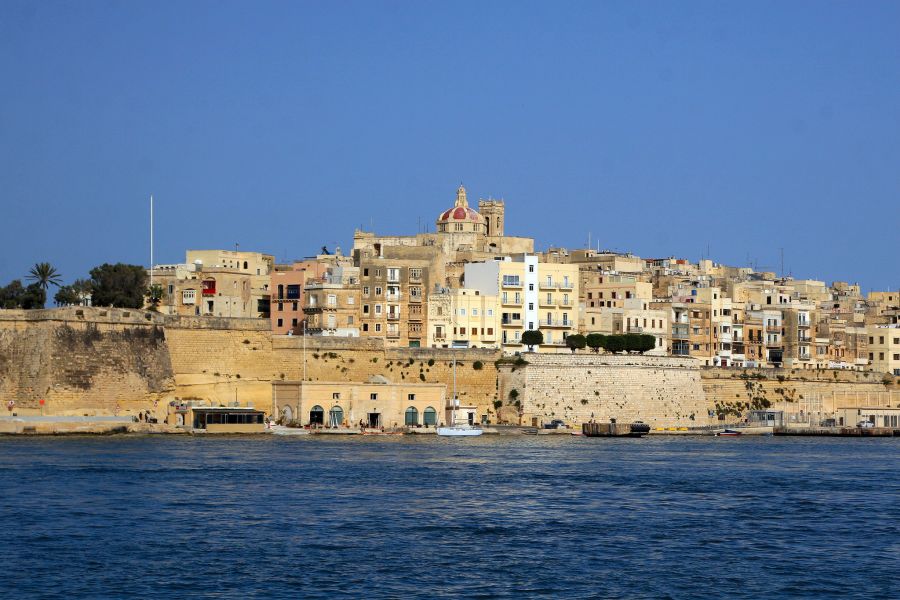 Activities in Malta during winter
Visit UNESCO Sites: History buffs can travel back in time at the UNESCO World Heritage Sites in Malta.
Explore Islands: there are several smaller islands around Malta that you could visit.
Sea Excursions: feel free to go on paid excursions to explore the open sea around Malta.
Beaches: Malta has so many beaches and coves you could sunbathe, swim or mingle with other tourists.
Spa visits: Treat your body right while you have a thrilling time in Malta at some great wellness spas.
Golfing: Golf enthusiasts can visit the golf course to shoot some holes.
Diving: Driving around malta is a great way to explore the island at your own pace.
Shopping + Restaurants. Are they open in the winter?
Most shops will be open during the winter. There are many malls and stores in the country that sell domestic and international brands, as well as locally made handcrafted items. You could find souvenir shops easily in some towns.
Restaurants are also going to be open. You can have a top-class dining experience at some of the outstanding restaurants available. For some of these restaurants, you may need to make a reservation beforehand. You could also find take away services. The restaurants in Malta offer a variety of meals from local favorites, to international delicacies. Some iconic local dishes are Pastizz, Maltese bread, goat cheese, and moro de grandules.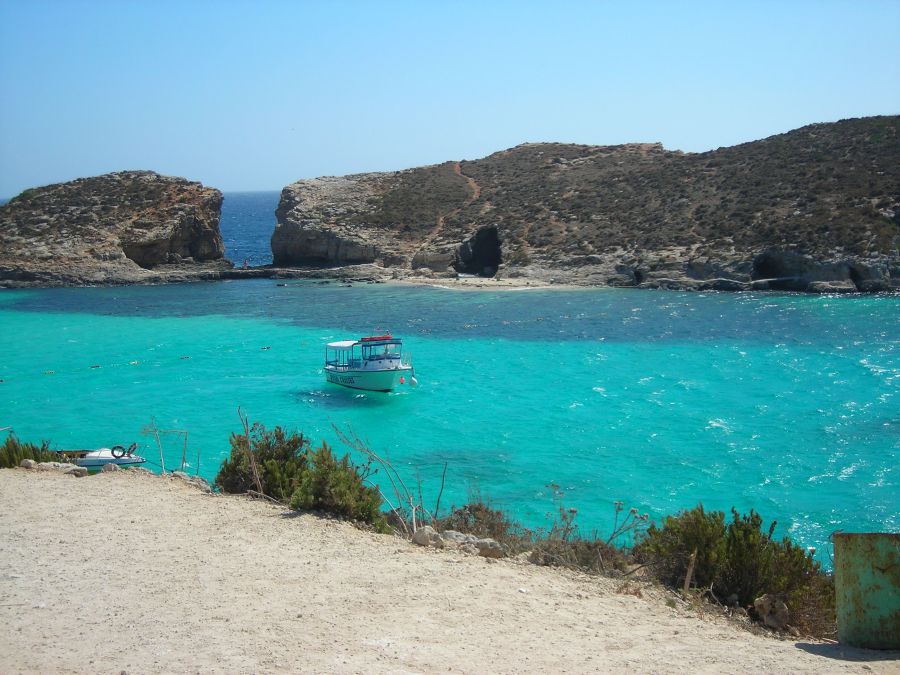 Transport
The transport system of Malta is quite efficient. The only airport, Malta International Airport is located in the capital, Valletta. This is where you will most likely arrive unless you come in through the sea.
Buses are the only type of public transport in Malta. These buses follow routes that cover the entire island. They are the cheapest means of transportation apart from walking or cycling. Tickets are cheaper during the winter, so it is a plus for snowbirds visiting. Tickets are available at bus stations and could cover both short and long term stays.
Taxis are also available. There are a couple of privately run taxi services in Malta, but they are not very cheap. They are a good choice if you want to avoid wasting time and other kinds of inconveniences buses might present. You could also rent a car if you want to explore and discover all the hidden secrets in Malta. However, you may need to adjust to the left-hand driving that is in Malta. Also, you would need your international driving licenses to rent a car.
There is no existing train network. Just old buildings from the old train service in the 19th century. Snowbirds can also enjoy sailing or ferry trips around the islands.
Health
Malta has a working healthcare system. You can decide between public government healthcare service or private healthcare. With a European Health Insurance Card (EHIC), snowbirds can enjoy free services. Thanks to Malta's small size, there is easy access to hospitals or clinics when you need it. These hospitals are mostly well equipped with the latest medical technology and can handle most health issues you might encounter during your visit. The doctors are equally highly professional and well trained. Dentists are also available. These healthcare practitioners speak several languages including English.
Private healthcare is typically more expensive than other public health services but is more efficient. But overall, healthcare in Malta will be cheaper than it is back in your home country.
Accommodation
Accommodation in Malta won't be a problem for Wintersun visitors but are relatively expensive. There are many vocational rentals available you could choose from, depending on whether you will be staying alone or with other people, or your budget. A sea-view two-bedroom apartment can cost $1500 (approx. €1233, £1098, $1907 CAD, $1945 AUD) a month, with more luxurious options costing more and having amenities like WiFi available.
Packing List
Weather: The winter weather in Malta will normally be warm during the day and can be cold during the night. You have to pack accordingly.

Warm clothing: Even when you go to a warm location like Malta you should not forget to take some things with you for your trip back home. When you return you are adapted to the warmer weather and need something to protect you from your hometown temperatures.

Consider the Weather: Always look at the type of weather in Malta. Things like humidity, wind, and rain do not show up in the temperature graph but can have a great impact on your wardrobe. There are several sites with long term forecasts and climate information. Is there often a short afternoon downpour like in the tropics, you maybe need to take a strong umbrella and shoos that can cope with the rain. If there is often a lot of wind you might need a more wind-resistant coat.

Check the local Shopping options: Try to find information about the local shopping options near your location in Malta. Are there stores where you can buy all your daily supplies, or are some things difficult to get? For some more remote locations, the options can be limited. If a certain item is really important for you might need to take it with you.

Look at the Local Culture: The local culture in Malta can impact your wardrobe. If most activities are in more upscale locations you might take some more appropriate clothes with you. Or travelling if you travel to certain countries women need to cover themselves in certain areas.

Amenities: Know what's Included in your house or apartment. Is there a coffee maker, a toaster, a washer and dryer, an iron, what is in the kitchen, what kind of towels are there? Things that are there means you do not have to take them with you. A furnished apartment or house can mean something from a few pieces of furniture to a well-stocked place with all the things you have at home. But most of the time your rental will not be stocked.

Mix and match: Wear layers so you can use your wardrobe more efficiently. And do not worry about wearing something more often, probably only you will notice this.

Important for you: If there is something that is really important for you that you want to have present in your house or apartment, take it with you. This can be something like a special knife for the kitchen, or a small mirror that you use in the morning. You can also purchase it locally if it is not that expensive.

Pet supplies: If you take your pet with you don't forget to take supplies for a few days with you. And enough medication, vitamins, or other supplies if you can not purchase them in Malta locally.

Food: Don't take a lot of food with you. Only when there is something you really can not live without you, and it is not too heavy you could consider taking it with you.

Towels: Not all locations include bigger towels for the swimming pool or a visit to the beach. If you have to take them and don't have a lot of room you can buy some big thin towels.

Office supplies: Normally you will not find any office supplies in your house or apartment. If you think you will use them you could pack some supplies like a scissor, notepaper, envelopes, some pens, and more depending on your needs.

Limit yourself: Don't take too many shoes and jackets, you will not need them that often.

Best-fitting: Bring your favorite and best-fitting items that can multi-function

Washer: Do you have a washer and dryer onsite, you don't need to pack a lot of clothes
Clothing
Basics
Casual
Smart
Footwear
Toiletries
Beauty
Hygiene
Clothing
Basics
Casual
Outdoor
Footwear
Accessories
Toiletries
Medicine
Miscellaneous
Other
Toiletries
Beauty
Hygiene
Hair
Other
Medicine
Miscellaneous
Technology
Travel and Free time
Travel
Free time
Important
Documents
Money