Wintering in Portugal, why should I snowbird in Portugal and what to expect in Portugal in the winter.
Are you looking to trade your cold winter for a beautiful warm place with nice beaches and things to do in Europe? Spending your winter in Portugal must be high on your list if you want to snowbird, and spend your winter in the sun. But what is the right location for me? And what can I expect?
Portugal is a beautiful country, but not all places are suitable to spend your winter in Portugal. There are several factors to consider:
How is the climate? And what are the normal day and night temperatures? How often does it rain?
How easy is it to find affordable housing at a nice location
Are the shops open, or is everything closed during the week?
Do you need to speak Portuguese?
How do I get around, plane, train, bus, rental car?
If you like meeting other people, what are my options?
What is there to do? Events and activities during the winter.
What does it cost?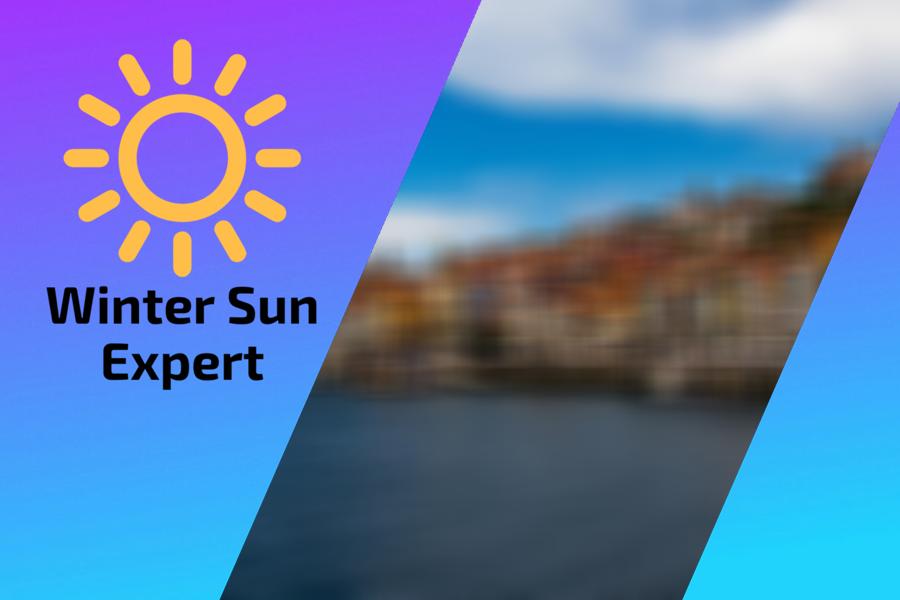 The Portuguese winter climate
Portugal is a country that has a long border with the Atlantic ocean on one side and with Spain on the other side. There is a big difference in winter temperature between the north and the south and places close to the sea and places more inland.
Generally, you can say that in the north it is cooler and rainier. The further south you go it gradually becomes warmer and sunnier. The most southern region, the Algarve, has a dry and sunny microclimate. The interior of Portugal, at the border with Spain you will see a more continental climate with high temperatures in the summer and cold in the winter. A different part of Portugal is the island of Madeira, that is much further south and has a more spring-like weather all year round.
A lot of people are surprised that you can even ski in Portugal. The highest mountain range Serra da Estrela, with its highest point at 1,967 meters (6,453 feet), receives a large amount of snowfall during in the winter. You can find a ski resort around 300km (186 miles) northeast of Lisbon.
Winter in the north of Portugal
In the north, the day temperatures near the sea (Porto) will be around 14C (57) in the coldest months, December and January. Inland close to the Spanish border gets a lot colder with a high of 6 (43). December and January also have the most rainiest days with an average of 13 days.
Winter in the middle of Portugal
In the middle of the country, you will find the capital Lisbon. The winter temperatures will be a little bit higher than in the north, with an average daily high of 14 to 15 (57 to 59) near the sea. But there will be less rainy days, with an average of 10. In general, this area gets almost half the amount of rain compared with the north.
Winter in the south of Portugal, the Algarve
In the Algarve the winter temperatures are the highest in mainland Portugal with an average of 16 (61) in December and January. Also, the amount of rainy days is slightly less than in the middle of the country with an average of 9 days. It means you will see many nice sunny days with spring-like weather, but there will also be cloudy days with some rain. Being close to the Atlantic ocean also means that some days there can be really windy. Also, the nights can be cold with the temperate going down to 8 (46), meaning you also need a jacket and pair of long trousers. But during the day it is warm enough for t-shirts but less for sunbathing on the beach.
Madeira
The two islands of Madeira and Porto Santo, that are west of Morocco, have a mild climate that is sometimes seen as a sort of eternal spring. Most of the year there is a north-east trade wind that brings clouds and rain on the north-east slopes of the mountains, but at the same time, it can be sunny in the south-west. In the winter some Atlantic depressions can reach the island and they can bring some days of rainy weather.

In the winter the daytime temperatures Daytime is normally around 19/20 degrees Celsius (66/68 °F) with around an average of 12 cloudy days with some rain. Madeira has a high mountain range in the middle of the island with an highest point of 1,862 meters (6,109 feet). These mountains together with the trade-winds create several microclimates, where the northern side is rainier and windier, and the south sunnier and with less rain.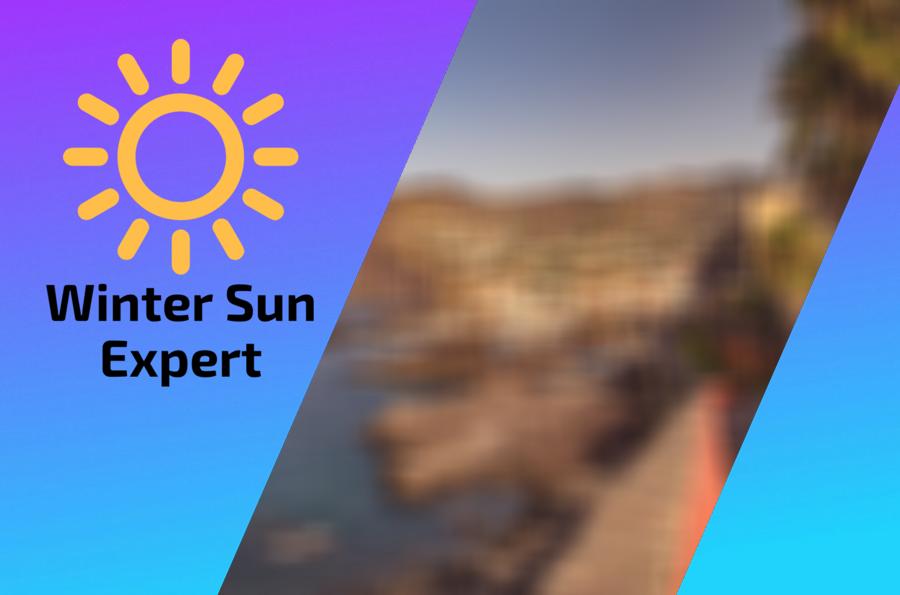 Find affordable housing
The internet makes it much easier to find affordable rentals. Several websites can help with finding long term rentals:
Some tips for finding an affordable rental:
Check multiple websites. Sometimes you can find better deals for the same location. Some properties also have their own website. Google the name of the property with the address.
Try to talk with the owner of the house. Sometimes you can get a better deal for a longer rental period.
Starting the rental directly with the owner can be cheaper than using a rental website.
Use google maps Satellite view to see how the property is located.
Use google street view to see how the environment looks like. Often you get an idea of how the view will be. You can also see how you have to walk to places like the beach or other locations in the neighbourhood.
Most Portuguese houses in the Algarve and Madeira do not have central heating. This could be something to check as there can be cold nights depending on the location of the house. Some air conditioners can also be used to warm the room. Some houses will have a mobile heater that can be used for a really cold evening and nights.
An important point for non-EU residents: You can only stay in Portugal (similar to all other EU countries) as a tourist for a maximum of 90 days.
Are shops and restaurants open in Portugal in the winter
Around big cities with lots of local residents, shops and restaurants will be open. But if you are visiting the Algarve (in the south of Portugal) the winter is the low season. It means that some restaurants and shops will be closed, particularly in smaller communities. But as recent years have seen more people are spending there winter in the Algarve, more hotels and restaurants remain permanently open. In the larger towns like Lagos, Albufeira, Praia da Rocha or Vilamoura you will see a lively atmosphere, especially around Christmas.
Do I need to speak Portuguese?
In more touristic places like the Algarve and in Lisbon English is widely spoken and understood almost everywhere. English is much more widely spoken than in countries like Spain and France. So no need to worry about language issues.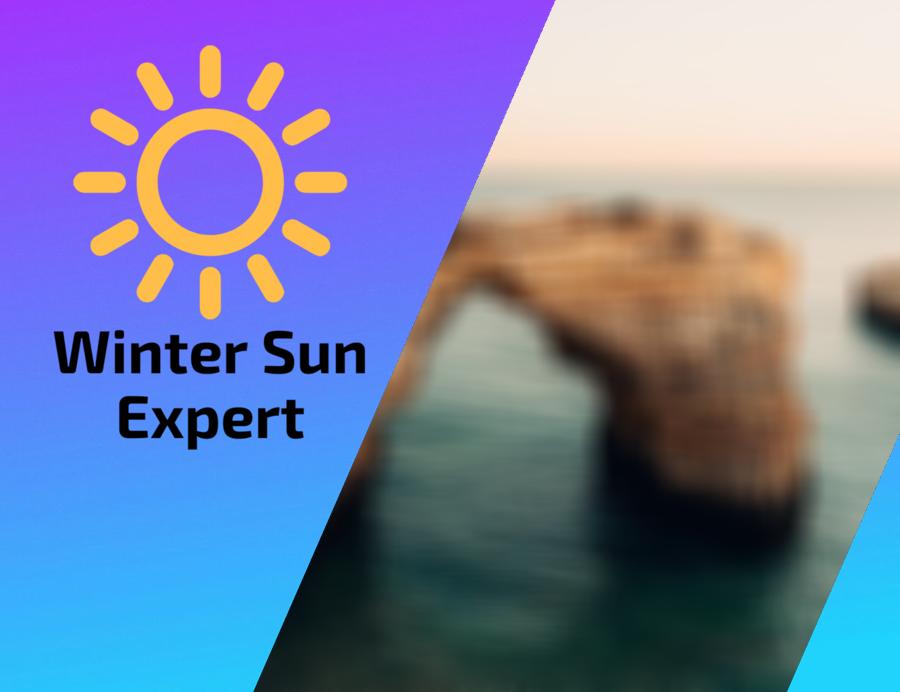 Getting around
Travelling by plane
Portugal has several big international airports in Lisbon, Porto and Faro in the Algarve. Also, Madeira has an airport with frequent international flights. Those airports are also used by low-cost airlines. But check if they have flights in the winter season as well.
Travelling by car
If you are visiting Portugal from Spain or even from further away coming by car can be a good idea. A car gives you the opportunity to visit places in your own pace and you can easily visit harder to reach places. Portugal has a good system of motorways, however, most of them are toll roads. Of course, you don't need to use a toll road if you're not in a hurry to get anywhere. Using non-toll roads means you are more likely to stop off at interesting towns and cities that you would not see if you were using the toll road.
Toll roads
Using toll roads is different than in most other countries where you pay when you enter the toll road, or you get a ticket and pay when you leave the toll road. In recent years an unmanned system has been introduced that uses cameras instead of a toll booth. If you don't pay you will be fined, and those fines can add up quickly.
At the moment there are two main types of electronic toll roads in Portugal. Via Verde lanes on the traditional toll roads and Electronic Toll roads.
Traditional toll roads and Via Verde
Via Verde is a special lane on older, traditional toll roads (those are the ones you can pay with cash, credit cards or prepaid cards). To use this lane you need to have an electronic transponder. You can buy or rent prepaid transponders. Each time you drive on a Via Verde lane you will automatically be charged. The lanes are clearly marked with large green slanted V signs. Normally there are on the left side. Do not use these lanes without such a transponder. If you do not have a transponder you can use the normal lanes.
Electronic Toll road
The other toll road system is using an electronic system only. These roads do not have toll booths, and use camera's instead. The problem is that some of these roads are not well marked, and this can mean you are on one without realizing it. The sign for an Electronic Toll road is a dark car with three circular beams expanding toward it. Almost all major highways in Portugal now use this system, and it is getting harder not to use them (but it is still possible). This electronic system uses its own transponders, TollCard, EasyToll and TollService, but those transponders can not be used on Via Verde lanes. The Via Verde transponders, however, can be used on theElectronic Toll roads.
Toll Road Tip
If you enter Portugal from Spain (like from Seville in the South or Salamanca in the north) you will see big signs just after you cross the border where to purchase your electronic toll ticket. The signs show where you can get off the motorway (sometimes they are after the first motorway exit). There you will find a sort of vending machine (EASYToll dispenser). You have to drive up to this booth and use your credit card for a 30-day electronic toll ticket. You can cancel it at any time on their website.
You can find more information about the toll-roads on this website: www.portugaltolls.com
Travelling by train
Trains in Portugal are a little bit older and slower than in most other European countries, but they will bring you to many places. The Portuguese railway has four types of trains:
Alpha-Pendular: Fastest train. They are usually newer and more comfortable and are a little bit more expensive than Intercidades (a few Euros). Some even have Wi-Fi. It is faster than a long-distance bus.
Intercidades: A little bit slower than the Alpha-Pendular as it makes more stops.
Regional (R) and Interregional (IR): Trains for shorter distances. It is not possible to purchase tickets in advance or online.
Urban (U): Trains used on the larger cities (Lisbon and Porto). Tickets cannot be purchased in advance or online.
Trains are not very expensive, and when you purchase them in advance (5 to 8 days) they will be even much cheaper (up to a 65% discount). Also check the discounts for youngsters, students and senior citizens. You can check the timetable and book tickets on the official website for Comboios de Portugal (the Portuguese train company): cp.pt
You can pay with your credit card or use the PayPal option.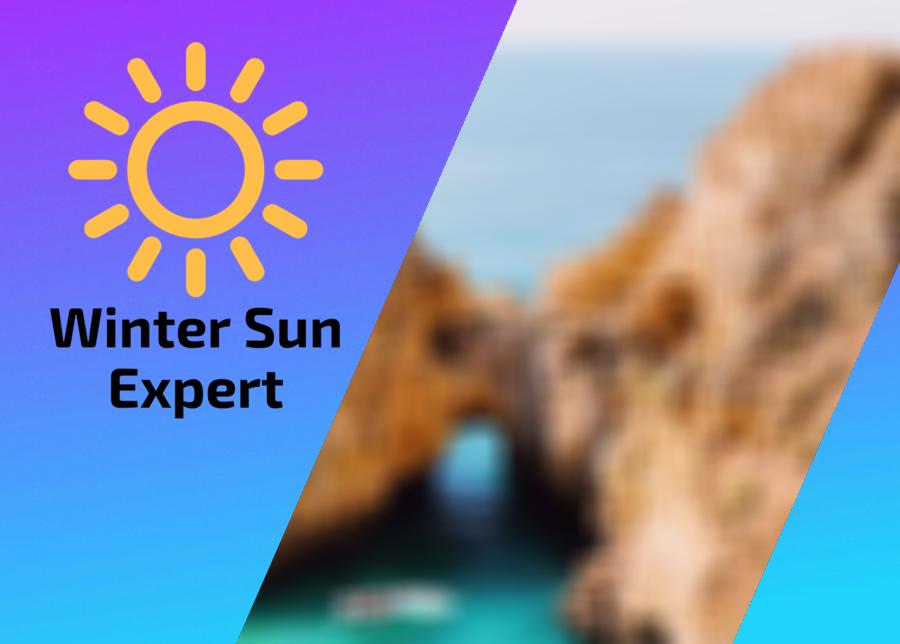 Travelling by bus
Portugal has a big bus network. Bus stations are normally in the centre of towns and cities. There are two types of buses.
Local buses
Local buses are often older buses that run between small towns and villages. There are several local bus companies, so finding the correct time table is not always easy. You can try with google. Purchasing tickets online is not possible, you have to purchase them at the bus station (or on the bus if there is no bus station). A lot of bus stops do not even have a printed timetable at the bus stop. In that case your best option is to go to your local tourist office and ask for the timetable.
Long-distance buses
The long-distance buses are usually for trips lasting for several hours (shorter is also possible). They are more comfortable and newer buses, with air-conditioning and sometimes even with onboard beverage service. They run between large towns and cities. You can book these buses, up to the last moment, on the Rede Expressos website (www.rede-expressos.pt) that is in English as well. You can pay with a credit card or using Paypal.
Travelling by boat
From mainland Portugal, there is just one Ferry route between Madeira and Portugal and it is operated by 1 ferry company (Porto Santo Line). It takes just over 25 hours.
Between Funchal and Porto Santo there is a weekly ferry crossing that takes just over 2 hours.
Renting a car
If you do not have a car, renting one can be a good option. It will never be the cheapest travel option, but it can be more convenient than the train or bus. It also makes it possible to visit some hard to reach places. Keep in mind that besides the rental fee you also have to pay for petrol and in some cases for the toll road. Also, parking in some places can be difficult and is sometimes expensive.
Most rental car companies in Portugal have a Via Verde transponder pre-installed in their cars, and a lot of them have also deals in place with the Electronic Toll routes. Check with the rental car company how and what system they have installed. If you rent a car in Spain it will definitely not have a transponder.
If you are visiting a big city in Portugal like Lisbon or Porta, renting a car is not a smart choice. You probably have to park at the outskirts of the town and then walk or use public transport.
If you are an EU citizen (and some other countries), you can use your local driver's license. But if you are planning to rent a car from other countries like the US or Canada you should get an international driving permit. Please check if these rules apply for you as well.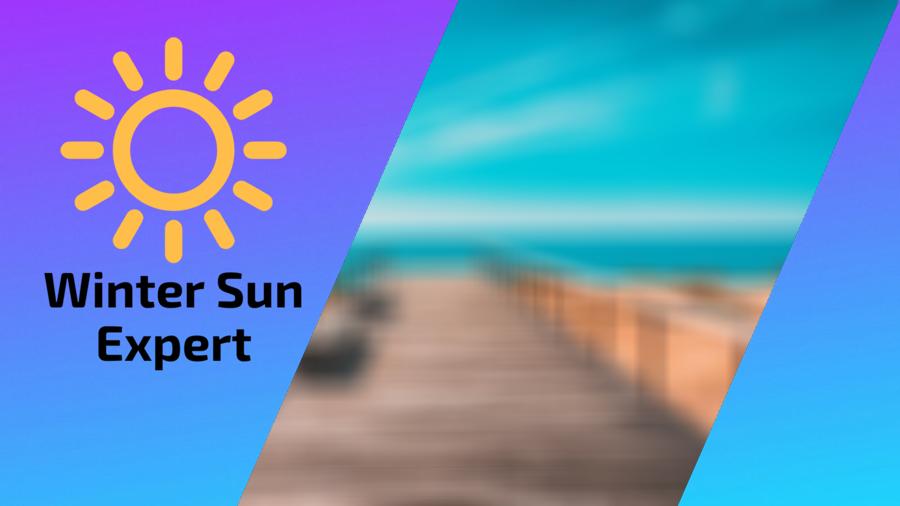 Where to meet other people
Most towns have established communities of ex-pat residents. These groups almost always include a contingent of people who spend the winter in the country.
Albufeira, Vilamoura and Praia da Rocha have large ex-pat communities while Lagos is a major town with a large permanent population.
What can you do in Portugal in the winter
In large cities like Lisbon and Porto, there are lots of things to do and see. Winter or summer does not make a big difference there. In winter you'll often discover special promotions that allow you to enjoy them for considerably less than normal. All the cultural attractions like museums, castles are open.
Porto
Check the weather forecast for a nice day and head over to Porto. It will be somewhat cooler than in the South, but there is lot's to see. Visit the Ribeira district that made it to the UNESCO World Heritage Site because of its cultural importance, and see the many historical landmarks. Explore the many churches and architectural beauties. And don't forget to stop in one of the many restaurants for francesinha sandwich with a good glass of wine.
Lisbon
Early December Lisbon is starting to look like a magical city with streets the glow of twinkling lights and stores with Christmas decoration. After the new year celebration, the period with the least amount of tourist starts in January and February. As the weather can be really nice on some of these days it is the perfect time to visit the Lisbon highlights. It means shorter lines at places like the Belém Tower, Jeronimos Monastery, and the Santa Justa Elevator. You can also take the train or bus to Sintra and visit the palaces and castles there.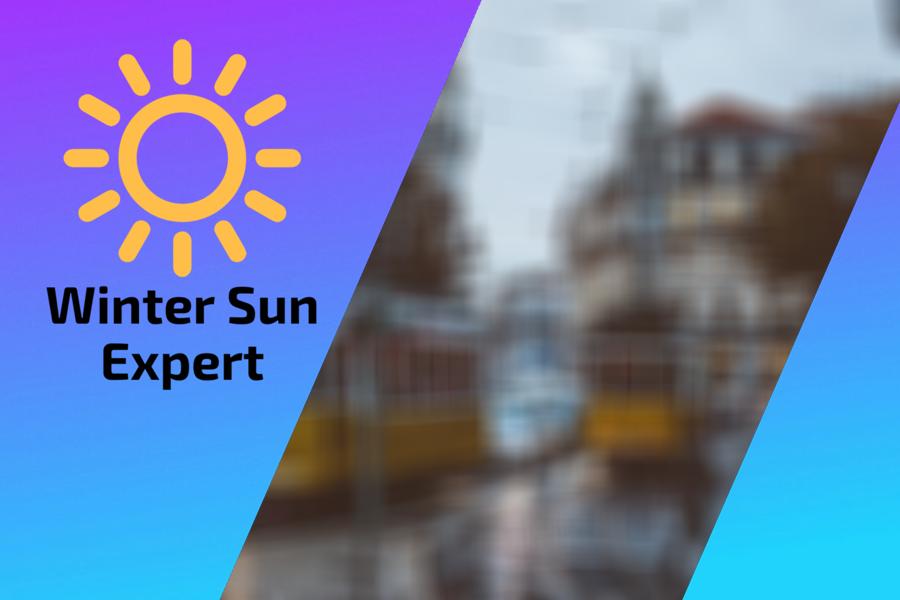 Algarve
As the winter is the low season, a lot of summer attractions like water parks and boat rides will be closed. But there are still plenty of Golf courses and other sports facilities open if you are into that. Towns like Albufeira, Vilamoura and Praia da Rocha have large ex-pat communities and Lagos has a large permanent population. This makes those places a good choice for shopping and other activities. Although some bars and restaurants are closed, there are still enough that are open to give you lots of choices.
Some ideas:
For the New Year celebrations Albufeira is the place to go. There is a great atmosphere, a big firework display and an open-air concert.
In Lagos, you will find a nice Zoo that is open all year round. And there are also several local markets that are worthwhile visiting. Check with your local tourist office.
Carnival in February (the exact date changes each year) is big in Portugal. Check with your local tourist office. The town of Loule is famous for its lively carnivals and amazing atmosphere.
Praia de Marinha: Visit the dramatic landscape without the crowd you would see in the summer. Walk on the cliffs and enjoy the spectacular views.
Hire a bike. Without the many tourists that visit the Algarve in the summer, you can use a bike to visit some smaller towns and beaches. You can rent bikes in many places.
Wine tasting. The Algarve is a growing Portuguese wine-producing region. You can sample the different wines in many places.
Visit the most south-westerly point in Europe. It has dramatic cliff edges and a lighthouse you will see on many postcards.
Not far from the Algarve you could visit Seville in Spain. This is one of the most beautiful towns in Spain, and it is only 2 hours by car. You can also visit Jerez (3 hours) and Cadiz (3 hours) and some smaller beautiful towns in Spain.
Madeira
Madeira is less crowed in the winter, and this gives the opportunity to see the main attractions without waiting in line.
Some ideas to do during the winter season:
There are many beautiful walks
Dolphin and whales watching
See the award-winning New Year Eve fireworks of Funchal.
Enjoy some of the nicest beaches and swim in the sea. The sea never gets colder than 19
What does it cost to stay in Portugal in the winter?
Portugal is one of the cheapest countries in Western Europe. Public transport is inexpensive, accommodation is reasonable priced, particular in the winter season. And food has a very good value for money.
Short time accommodation
Accommodation in Portugal is often cheaper than in the north of Europe. You can find nice budget hotels with a double bed from around 45 Euro (50 USD) per night. Sometimes even with free breakfast and free wifi. The winter season will be cheaper than in the summer. In the major cities and tourist areas, the prices will be slightly higher.
You can find good Airbnb locations in most major cities. For a private home or apartment, you can expect prices from 70 euro per night.
Snowbird rentals
If you spent a long time in the winter in Portugal, you could find much better deals. Accommodations that are rented by the week in the summer are now available per month. Prices will vary depending on the location. In the Algarve, you can find a studio for 600€ a month. But also a bigger house for more than 2,000€ per month. The location is an important factor in the rent.
Eating and drinking
Eating and drinking are not very expensive in Portugal. As in all places in the world, upscale restaurants or ones at an A-location will be more expensive. It is always good to check a little bit outside the main tourist area. Also your local tourist office can help with some good tips.
If you want to save cost for meals eat where the locals do. From my own experience, you can find really good value at some of the food courts in large shopping centres. There you will find restaurants that are full of locals during lunch and dinner. You can find traditional Portuguese dishes often for less than €7.50 for a full meal.
Another option for lunch is to go to a cafes or coffee shop. Most of them have a lunchtime menu that will cost a fraction of the cost of a restaurant. And you can always ask for a glass of water when purchasing a coffee (or tea) from a café.
Most locals buy their food in big supermarkets, and not in small downtown markets. You can find one in almost every major and medium city. Another option would be to visit one of the local markets. Check with your local tourist office where and when you can find them.
If you want to travel on a budget, use public transport, shop at local markets and eat in cafés or supermarkets.
Packing List
Weather: The fall, winter, and spring weather in Portugal will normally be warm during the day and can be cold during the night. Of course in the fall and spring it will be warmer than in the winter. You have to pack accordingly.

Warm clothing: Even when you go to a warm location like Portugal you should not forget to take some things with you for your trip back home. When you return you are adapted to the warmer weather and need something to protect you from your hometown temperatures.

Consider the Weather: Always look at the type of weather in Portugal. Things like humidity, wind, and rain do not show up in the temperature graph but can have a great impact on your wardrobe. There are several sites with long term forecasts and climate information. Is there often a short afternoon downpour like in the tropics, you maybe need to take a strong umbrella and shoos that can cope with the rain. If there is often a lot of wind you might need a more wind-resistant coat.

Check the local Shopping options: Try to find information about the local shopping options near your location in Portugal. Are there stores where you can buy all your daily supplies, or are some things difficult to get? For some more remote locations, the options can be limited. If a certain item is really important for you might need to take it with you.

Look at the Local Culture: The local culture in Portugal can impact your wardrobe. If most activities are in more upscale locations you might take some more appropriate clothes with you. Or travelling if you travel to certain countries women need to cover themselves in certain areas.

Amenities: Know what's Included in your house or apartment. Is there a coffee maker, a toaster, a washer and dryer, an iron, what is in the kitchen, what kind of towels are there? Things that are there means you do not have to take them with you. A furnished apartment or house can mean something from a few pieces of furniture to a well-stocked place with all the things you have at home. But most of the time your rental will not be stocked.

Mix and match: Wear layers so you can use your wardrobe more efficiently. And do not worry about wearing something more often, probably only you will notice this.

Important for you: If there is something that is really important for you that you want to have present in your house or apartment, take it with you. This can be something like a special knife for the kitchen, or a small mirror that you use in the morning. You can also purchase it locally if it is not that expensive.

Pet supplies: If you take your pet with you don't forget to take supplies for a few days with you. And enough medication, vitamins, or other supplies if you can not purchase them in Portugal locally.

Food: Don't take a lot of food with you. Only when there is something you really can not live without you, and it is not too heavy you could consider taking it with you.

Towels: Not all locations include bigger towels for the swimming pool or a visit to the beach. If you have to take them and don't have a lot of room you can buy some big thin towels.

Office supplies: Normally you will not find any office supplies in your house or apartment. If you think you will use them you could pack some supplies like a scissor, notepaper, envelopes, some pens, and more depending on your needs.

Limit yourself: Don't take too many shoes and jackets, you will not need them that often.

Best-fitting: Bring your favorite and best-fitting items that can multi-function

Washer: Do you have a washer and dryer onsite, you don't need to pack a lot of clothes
Clothing
Basics
Casual
Smart
Footwear
Toiletries
Beauty
Hygiene
Clothing
Basics
Casual
Outdoor
Footwear
Accessories
Toiletries
Medicine
Miscellaneous
Other
Toiletries
Beauty
Hygiene
Hair
Other
Medicine
Miscellaneous
Technology
Travel and Free time
Travel
Free time
Important
Documents
Money
Other locations close to this location:
Travelers' Map is loading...
If you see this after your page is loaded completely, leafletJS files are missing.
If you have any additions, or comments on the content on this page, please use our contact form to let us know.