The Most Beautiful Snowbird Locations
It is that time of the year again, and fall is here. The snow will soon be hitting us hard. Those who reside in colder climates are currently making preparations and getting ready to move to warmer locations. This is pretty much what birds are doing-they are flocking south for this winter season. For that reason, Americans refer to these people as snowbirds. Who would not want to reside in a warm-weather area the entire year? Sounds great, right? The benefits of relocating to a warmer destination are definitely endless.
We have done some research and found this to be the most beautiful snowbird locations that are easy to reach:
Clear Water in Florida
St. Petersburg Florida
Bela Vista, Arkansas
Tuscon, Arizona
Jekyll Island
La Quinta, California
Aiken
San Antonio in Texas
The River Walk Expansion in San Antonio
Hawaii / Keaau, Hawaii
Palm Springs in California
Costa Rica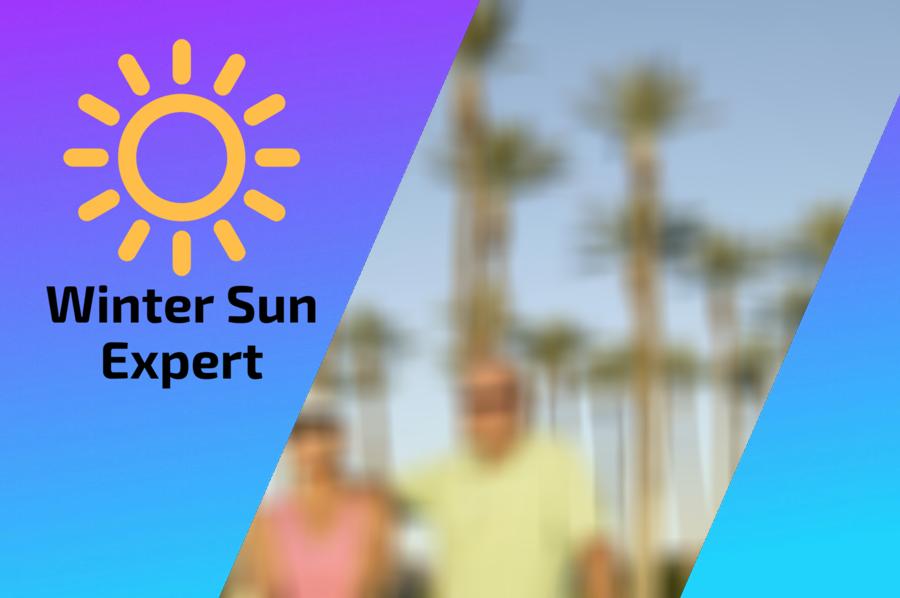 – Clear Water in Florida
Situated in Florida, this region definitely can hold the Guinness World Records title for the most extended period of sunshine. There are several destinations in Florida that are worth a visit, we picked Clear Water due to its find good weather and sandy beaches.
There is also always a constant supply of clean, warm water in the area. This is coupled with a favorable temperature of about 85 in the summer. Its proximity to two major airports (St. Petersburg-Clearwater Airport and Tampa Airport) makes it easy for those who aspire to plan a vacation to gain access to the warmer regions.
Some of the major attractions include friendly water-activities, great beaches, bars, seafood, high-end hotels, which fit smaller budgets by the way, in addition to budget-friendly meals.
– St. Petersburg Florida
St. Petersburg, Florida, is one of the most affordable sunseeker's destinations. It is also a longstanding favorite vacation hub in the U.S. For that reason, international tourists visit this place. Perhaps their decision to visit is based on the fact that the region offers warm weather coupled with a vibrant downtown that can help to entertain the active snowbird life not just in the morning but at night. Those intending to plan for their day in the sun need to visit St. Petersburg because it has a warm Gulf Coast beach. You can also stroll along the Pier of the region, which successfully rivals boardwalks from coast to coast. When you have enjoyed the sun enough, dare to take shelter in the revolutionary IMAX Theater. You can also walk to the Dali Museum, which is home to the best art collection in Europe. Here, you shall enjoy the ultimate leisure, coupled with relaxation and endless opportunities for fun. Located between the Mexican Gulf and Tampa Bay, winter visitors are more likely to appreciate the city's ideal location coupled with the convenient access to different attractions and beaches. Some of the popular neighborhoods are Tierra Verde and Shore Acres.
Bela Vista, Arkansas
Bela Vista is known as the home of some of the most affordable sunseeker's vacation rentals. Having been tucked gently into the northwest corner of Arkansas, Bella Vista is a refuge for individuals seeking to get close to nature while escaping the bustle of the city. Trails and streams grace the community. This provides sunseekers with countless opportunities, not just for casual strolls but day hikes as well. The untouched natural beauty of the city makes it the country's best snowbird destination. Although the themes of the Disney Parks are significantly linked with Orlando, they are actually situated in Buena Vista, which is a municipality controlled by Walt Disney, the company. The entertainment found in Lake Buena Vista does not begin and end at the gates of Disney. Restaurants with detectable cuisines from across the world can also be sampled from in and out of the lakes. And it is not complicated to find unique brands of dining entertainment, also known as a dinner theater that can delight the young as well as the old with shows, dancing, comedy, as well as medieval jousting.
Tuscon, Arizona
This university town has vastly grown steadily in popularity, particularly with Canadians. Part of the draw seems to be the recently civilized historic downtown. Therefore, the city provides its population with live music and theatre at various venues such as the Fox Theater. It also offers excellent dining options at high-end restaurants such as Kitchen and Cocktails, which is headed by James Beard, who is a revered chef internationally. What makes this town special is the fact that it is friendly.
Even though it is Arizona's second-largest city, Tucson still upholds its position as a small town. The walks and runs through the district have specifically become an authentic must-do for tourists. When visiting, you should not miss the Wild-West coupled with the historic Tombstone since they are only a short drive away. Some of the great trips in the region are the Kartchner Caverns, which is a stunning live system and the Old Tucson Studios, which look like the western set in which Little House was filmed.
Here is a tip for our snowbirds.
You should not worry if your home is not big enough to host children since the Wild West can provide a perfect solution. Also, visiting family can totally stay at the Dude Ranch, a popular choice with families coupled with the all-inclusive meal plans prepared by a chef-you do not have to cook! The flexible daily schedule implies that you will not be expected to entertain everyone vividly.
– Jekyll Island
Jekyll Island is situated in Georgia. Several Canadians have long bypassed it on their way to Florida. But, in the couple recent years, many sunseekers have started to slow down to explore Jekyll Island. This region is not just intriguing but reminds several people hailing from Florida just how the city was before developers settled in. For that reason, it is the ideal stop to get that feel of the area. The island was an exclusive winter destination for retreats, especially for America's prominent and elite families because it has beaches and marshes coupled with historic sites for people who like to visit peaceful shores. What makes this region special is the fact that it provides its visitors with more than 100 miles of islands coupled with isolated sand dunes and marshes that teem with birdlife. It also has a variety of welcoming villages. That said, the genteel gilded history of this island gives it an outstanding look while making it an ideal location for visitors. You should not miss a few things, such as indulging in the African American heritage sites within this region. For instance, there is the Hog Hammock Community situated in Sapelo Island and the Ralph Mark Gilbert Museum of Civil Rights. When you are out and about, remember to sample the excellent country food such as the soft shell crab and shrimp. One snowbird tip you should always take with you is that if you would like to know the ropes of the community, then you can always volunteer. On this island, sunseekers are welcome to train for various positions at the Sea Turtle Center.
– La Quinta California
For individuals looking to spend time in a resort-type looking gateway, you may find La Quinta has a blend of luxury and beauty. The famous Robb Report recently named the region as one of the best places to live for gold lovers. It is also home for over 30 prominent golf courses, luxury spas, and impeccable shopping areas. La Quinta comes with a viably rich historical background, which you should definitely settle for. The Spanish settled in the city in the 18th century. It was actually the fifth resting point for most travelers in El Camino Real Highway.
What really makes it unique is the fact that the area is vastly nestled on Coachella Valley as well as surrounded by the precious Santa Rosa Mountains. La Quinta is obviously a luxurious resort community located in a stunning setting. It is also one of the best and fastest-growing cities. It boasts of being a great selection of easy-to-find homes and affordable homes situated in legendary golf courses. Besides, you should not miss the art show displayed at different art galleries since LA Quinta has a variety of exciting arts communities and is one of the best strategies to discover what is hot and can be attended to. Here, you should definitely visit Art under the Umbrellas as the show is situated in the old town. The event takes place every Saturday. If you do not enjoy city life anymore, then you can go for the hiking trails. One snowbird tip you should always carry with you here includes being friendly with the natives.
– Aiken
Aiken is a famous northern destination on our list. Since the 1800s, this region has been a prominent water colony that offers a warm escape for the cold-stricken northerners who then carried their horses to enjoy the pleasant and almost perfect weather. As of today, Aiken has become an equestrian-centric destination. Here, every day is an ideal day for enjoyment. Most snowbirds like to gallop via the Hitchcock Woods coupled with the Rebel Ranch Horse Tours that are often followed by some Aiken Ale at the outdoor patio.
– San Antonio in Texas
The Almo is not all you shall remember about going south in winter. You know what people say about life at the hub of Texas, right? Along with the beautiful warm winters, San Antonio provides its visitors with a big-city culture you would ever wish to experience coupled with the wilderness that begs to be explored. Wait, did we mention that the region has some of the best barbecues you shall ever indulge in? Well, now, you know! If your best memories of San Antonio are just limited to a quick stop at the prestigious Alamo coupled with the idea of taking a meal on River Walk, then it is probably time to visit once more. The city is amidst some cultural revival that you will love, by the way. With a burgeoning restaurant scene and historic restorations, San Antonio is currently reinventing itself to become a multifaceted metropolis worth exploring.
– The River Walk Expansion in San Antonio
The River Walk in San Antonio is a big draw. And while the promenade is still teeming with tourists, expansion efforts have significantly thinned out the crowds as well as lured locals in downtown. The Mission Reach extension, which was completed in 2013, connects cities within local towns. The biking and walking trails are as clear too. When combined with the initially completed Museum Reach segment that connects the Museum Art to the neighborhood, the River Walk currently encompasses roughly 15 miles-this makes the city's culture as well as historical offerings accessible now more than ever. The McNay Museum is the only modern one situated in Texas. It was founded by the prominent Marion Koogler McNay, who generously donated an array of postimpressionist acquisitions together with her Colonial Revival estate that houses people. The oasis is pretty much relaxing and situated in Alamo Heights, which is five miles in northern downtown. Over the years, it has expanded from near and far. Besides its eclectic permanent collection that includes the works of Pablo Picasso and Henri Matisse. Part of the joy of visiting the museum is exploring the former resident of McNay and tracing it to the museum. The grounds include a large garden coupled with outdoor sculpture.
Culinary Explosion in San Antonio
A decade ago, this city seemed populated by Mexican food from time to time. However, from the looks of things right now, it has been branching out vividly. Try heading to the south of the town for the busiest restaurants, including ones that serve Asian-fusion and hot foods. Right to the north of the city, close to the San Antonio Museum, you will find two places that must definitely excite you: a wine bar, known as Rosella and serves pastries, sandwiches, in addition to snacks, and The Luxury. One tip you should consider taking with you is trying out the bocce ball at night. And when you go north, you can pioneer the homegrown chef Daddy who owns two luxurious restaurants, namely Tre Enoteca and Shuck Shack.
– Keaau, Hawaii
Keaau is situated in Hawaii County. It will definitely make you forget the cold you left back home. The weather is not just perfect, but the beaches are pretty. You can spend your days exploring the offshore reefs of the small beach while seeking a scenic coastal drive in Hawaii. You can definitely get yourself a unique convertible and use it to drive around. Remember, the temperature will be warm and friendly to allow you to cruise in the sun. One must-do for sunseekers visiting this place is carrying a snack to the visitor center in Mauna Loa Macadamia-this is the largest processor of macadamia seeds in the world.
– Palm Springs in California
Perhaps the opposite of a winter wonderland is a desert oasis. Sounds true, right? If so, you can always enter Palm Springs in California since it is one of the great places to visit in winter. The area has not experienced snow in years. That is a good thing since when you tee off at the award-winning golf courses in the surrounding, then you would not want it to be in the snow. That said, this place is more than a mere golf destination. Therefore, there are several miles of trails you should explore in the Canyons and a downtown scene on Canyon Drive. One must-do for sunseekers is riding the Aerial Tramway, which is one of the most prominent aerial tramways in the world. The view from above I extraordinary-there are also two excellent restaurants where you can successfully dine a few feet into the sky. Palm Springs used to be a significant proverbial playground for various movie stars. However, it is now fun as well as a laid-back destination for people who aspire to enjoy a stylish and fun-filled desert gateway. With the main focus on design as well as Art, this small city is an ideal blend of not just nature but sophistication too.
You can enjoy the mid-century modern lifestyle coupled with the resurgence in a growing population thanks to the input of AMC's Mad Men, but individuals who frequent Palm Springs have appreciated the unique style. The city is also full of a variety of mid-century homes coupled with commercial buildings created by revered architects known as John Lautner as well as Donald Wexler. Other than that, visitors can easily take guided tours and pick a guidance map at the visitor center. Here, they can explore and shop for period furniture as well as home décor in town. People who crave the entire experience can always visit the place during Modernism Week, which is a yearly celebration of the era's aesthetic.
You Will Love the Pool Parties in California
While still in Palm Springs, California, you can enjoy the warm temperature- of course, there is nothing more refreshing than diving into the refreshing pool. Some of the hotels you can check into are; Hard Rock Hotel Palm Springs as well as The Prestigious Saguaro, which offer day passes for you to make use of their facilities. This is often coupled with free access for guests. DJs should cater to the youthful crowds. If you aspire to have a relaxing environment, then you need to try the Desert Hot Springs Hotel. Here, a day pass is approximately $10 over the weekends. This includes admissions to the sauna as well as showers. You can also check into the Palm Springs Swimming Center because it is only $6 specifically for non-residents.
– Albuquerque in New Mexico
There is more to the city of Mexico, that is, just visiting the sites from Breaking Bad, as you may know by now. Albuquerque has this vibrant culinary scene coupled with a variety of intriguing cultural attractions, such as the natural park and the prestigious Petroglyph National Monument. Oh, and of course, it is also a hot spot for the hot air ballooning. All these take place in Cibola National Forest, which is a region filled with beautiful hiking as well as biking trails.
Oh well, above all, there is freezing throughout December. There are also several places in the beautiful city to pass a winter without the cold-weather-woes. These are only a couple of the few options available.
– Hawaii
Whether you think that Hawaii is crowded or just a lonely island, one thing is clearly certain: the island is blessed with a unique lifestyle that suits any snowbird. The cooling trade winds imply that the area barely gets too hot or better yet polluted in the. There is also always a beach near the city, with world-class surfing, windsurfing, as well as other watersports. That said, the main islands primarily appeal to various interests- almost 90 percent of the population of the state resides in Oahu. Therefore, if you are looking for a vibrant city vibe, this is the best place to be. The vacationer's paradise is also coupled with a lovely holiday-like atmosphere. You can always find a remote location on the Big Island, a region that's larger than other existing islands combined. You may also gladly enjoy the impeccable rainforests, coupled with the small garden communities in Kauai.
– Costa Rica
There are a couple of species of snowbirds that have a preference for a big transition. This could be a cultural difference, language difference, or just scenic beauty. Costa Rica is one such place that offers you beaches coupled with a beautiful rainforest in addition to accessible healthcare facilities for expatriates. Although snowbirds always congregate in the country, they can also be found in the Pacific Beach communities of Hermosa and Flamingo.
Take-Home
If you are a sunseeker hailing from Canada and in search of an ideal warm-weather destination to settle in during winter, then the United States provides endless opportunities that will satisfy your needs depending on your budget as well as lifestyle.
We have learned that the Canadian snowbirds are retired senior officials that spend most of their lives in warmer weather. Over a couple of years, various snowbird destinations for such individuals have expanded to different world parts. They are, therefore, responsible for boosting tourism as well as bringing the Canadian dollars to travel into the markets during slower periods in the scene of international travel. Flocking south is definitely a big trend with this retired population. Many of them move from coast to coast to have the viable means of swapping snow and shoveling for different walks alongside the beach. In fact, more than half a million of these Canadians consider themselves actual sunseekers. They make regular trips during the cold winter months.
That said, most of these winter visitors enjoy settling in warmer places for about six months. From October, November, to May, they can escape the snowy chill and then sleet back into their homes. Conventionally, their favorite spots are in the southern U.S. as well as other destinations such as Florida. As outlined in our blog post, these individuals will settle in warmer areas of the world to enjoy the health benefits that come with the sun. We hope that you get to enjoy your stay in the regions stated above!
Other locations close to this location:
Travelers' Map is loading...
If you see this after your page is loaded completely, leafletJS files are missing.
If you have any additions, or comments on the content on this page, please use our contact form to let us know.