Spend your fall, winter, or spring in Mount Dora, Florida: Is Mount Dora a good snowbird location?
Mount Dora is located in Lake County and is a suburb of Orlando, Florida. The region is known for its wildlife, beautiful lakes, and terrific scenery. The name 'Mount Dora' refers to Lake Dora which surrounds it, and the word 'mount' comes from the fact that it sits 184 feet (56 meter) above sea level. The landscape is beautiful and it is also home to one of the three freshwater lighthouses in Florida. This old town has many other architectural and historical landmarks that are carefully preserved. A visit to this town brings you closer to nature and feels like a time capsule to olden times. It is busy all year round, and especially during winters due to the many monthly events and festivals held. Mount Dora is also known as 'Festival City'.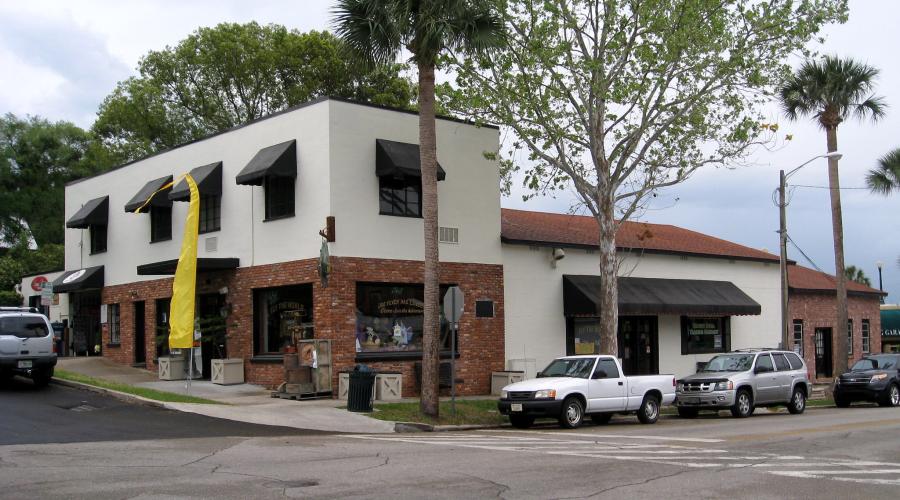 Why should people visit during the fall, winter, or spring?
Mount Dora is a splendid location for anyone trying to avoid the bleak winter in their hometowns. The winter weather, which is milder in this region, is excellent for outdoor activities in the city. Many snowbirds visit this beautiful town to walking, enjoy boat tours, golfing, explore nature and history of the town, shop at the local flea markets, and please their palates by indulging in the diverse selection of cuisines this place has to offer. The events and festivals held in the town are extremely captivating and they make winter more colorful and exciting for the residents as well as visitors.
Climate
The climate of Mount Dora is mostly clear and dry during winter. The average temperature is usually around 68°F (20°C). The weather is pleasant and ideal for spending time outdoors and connecting with nature. There are some days in January when it gets chilly so visitors are advised to pack accordingly to avoid inconvenience when traveling. The winter period normally does not see hurricanes (the hurricane season is from June to November).

Things to see in Mount Dora
Mount Dora is a small town but there are many things to do and see. All of these places are not far from each other and can be accessed easily:
Museums: There are some good museums in the small town. The Mount Dora History Museum has objects and materials of religious, cultural, and historical value. It features local history from the 1880s to the 1930s. The museum is open from Tuesday to Sunday and it is a good source of entertainment. Modernism Museum Mount Dora has exhibits that portray modernist designs and creativity.
Lighthouse: This is a local landmark located next to the Mount Dora Marina. It is a short walk from the downtown area and it is located near Gilbert Park. The 35 feet (11 meter)

lighthouse was erected on March 25, 1988, and it is one of the three freshwater lighthouses of Florida.

Gilbert Park: It is also known as the 'Lighthouse Park' and it is located at the intersection of Tremain Street and Liberty Avenue. It was named after its donor, Mr. Earl Gilbert. A charming park on the brink of Lake Dora, it has large shaded trees, nature trails, and various spots for picnics and bird watching.
Donnelly Park: This Park is located in the Downtown Mount Dora area. It is located near the historic Donnelly house and it is a peaceful setting with large oak trees and water fountains. There are well-maintained tennis courts in the park as well.
The Donnelly House: This is a gorgeous historic house and it is a landmark of Mount Dora, Florida. The house built by an entrepreneur and former mayor, J.P. Donnelly for his bride and it is an example of Queen Anne Architecture. It was added to the United States National Register of Historic Places on April 4, 1975. The beautiful house is used as a site for weddings and other special occasions. It is truly a beautiful place for such occasions.
Renninger's Mount Dora Flea Market and Antique Center: This twin shopping complex and flea market is an exciting place to visit and it is popular in the region. There are two large buildings and many open-air shopping areas at this place. There are various vendors and the merchandise includes everything from clothes to high-quality antiques and collectibles. There are some small restaurants and stalls with food and snacks available. The markets are only open on weekends.
Things to see not far from Mount Dora
When you are done exploring Mount Dora, there are some places nearby that are equally beautiful and worth visiting:
Tavares: The city is the county seat of Lake County and it is located almost 5.4 Miles (9 km)

from Mount Dora. The city has it's public Seaplane base that makes it famously known as 'America's Seaplane City'.

Eustis: It is located at a distance of 5.8 Miles (9 km) from Mount Dora. This small town has many lakes and natural parks fit for activities like sailing, fishing, hiking, and camping. The Lake County Farmers Market in Eustis is the biggest fresh produce place in the county and it opens every Thursday morning in Eustis.
Sanford: It is a beautiful suburb of Florida located 23 Miles (37 km)

from Mount Dora. The historical downtown area, the natural parks, a marina, and vast lakes in Sanford are not to be missed.

Winter Park: This is a suburb in Orange County, Florida and it is located almost 29.3 Miles (47 km)

from Mount Dora. It boasts beautiful natural parks, lakes, and golf courses which are a must-visit.

Eatons Beach: if you wish to head to the coast, then this beach is the closest to Mount Dora, located around 22 Miles (35 km)

away and it is the perfect destination for a relaxing getaway. You can enjoy fresh seafood at the restaurants there.

Orlando: It is a major city in Florida and it is the county seat of Orange County and it is located 30 Miles (48 km)

from Mount Dora. The city is globally famous for its theme parks and recreational activities.
Activities in Mount Dora during winters
Mount Dora has a lot of activities for its visitors to join:
Take a boat tour on Lake Dora and through the Dora Canal by any of the tour companies. Visitors can also enjoy 'Catboat' tours of the Lake Dora. For more information visit: https://www.catboattour.com/
Sunset cruise is an hour-long cruise that can be arranged through different operators and they offer an amazing experience. For more information, you can visit the following web site of Premier Boat Tours to plan your trip: https://www.doracanaltour.com/
Farmer and Craft markets are a good way to learn about the cultural and social character of a place and can prove to be an interesting shopping experience.
Hiking and walking at some nature trails in parks will offer a peaceful connection with the wildlife and nature surrounding the area.
Cooking: Always wanted to improve your cooking? Join a cooking class and learn how to cook something special.
There are many food and wine tasting tours which can be an exciting experience for the visitors. You can book a tour through the following link: https://mountdoratasteofourtown.com/
Many gyms and independent trainers offer yoga classes to promote a healthy and strong approach toward life. For more information on yoga classes at Mount Dora visit: https://www.yogafinder.com/yoga.cfm?yogacountry=USA&yogacity=Mount%20Dora
Visitors can also register to take an art class at the Mount Dora Centre for the Arts. For more information visit: https://www.mountdoracenterforthearts.org/classes/
Shops & Restaurants. Are they Open in winters?
Mount Dora has extensive opportunities for visitors who enjoy their time shopping. You will find both small and bigger shopping centers with many of the popular shops.
At Mount Dora Village Market, you can find fresh produce, bread, sauces, organic products, seafood, crafts, and much more. It is held every Sunday near the Lake Dora.
The Marketplace in Downtown Dora has many different stores with a variety of products ranging from clothing stores, gift items, and antique stores along with restaurants and cafes. The market place is open seven days a week all through the year except for public holidays.
Renninger's Flea and Antique Market is spread in a huge area that has an indoor and an outdoor market. This market is only open on the weekends. There are many vendors with products ranging from clothing to high-quality antiques and collectibles.
Mount Dora gives its visitors a fabulous dining experience in addition to the diverse shopping. Street food vendors at the market places and downtown have local and light snacks and there are many high-end restaurants that offer a fine dining experience. The seafood in this area is popular, especially freshwater seafood.
Transport
The nearest major airport is Orlando Sanford International Airport (SFB / KSFB). This airport has international and domestic flights from Sanford, Florida and it is 30 Miles (48 km)

from the center of Mount Dora.

There is no train station within Mount Dora and the nearest station is the Lynx central station in Orlando, around 20 Miles (32 km)

away.

Lynx Central Florida Transport offers bus service from Mount Dora to other cities. Line 44 bus and line 106 busses are used for traveling and they depart from the bus stations located at Holly Street and Hwy 441 station.
The Fun Bus is an initiative for visitors to experience Mount Dora entertainingly. There is a one-hour City Comedy Tour with wild and hilarious guides.
Uber Orlando is also a convenient way to plan a trip and get around the city. Visit https://www.uber.com/us/en/drive/orlando/ or download the application on your smartphone.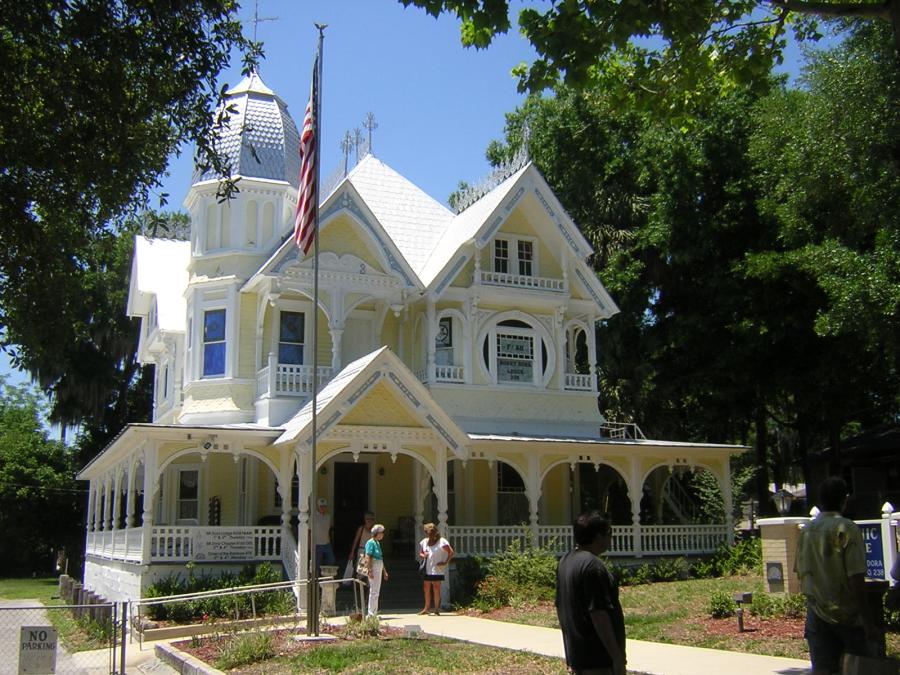 Health
Mount Dora has good medical facilities at the local health and medical centers. The doctors are competent and many specialists are also available. Dentists are also easily accessible for consultation. Some of the medical centers are listed below:
Accommodation
There are all types of accommodation available in Mount Dora from condos to furnished apartments. Many online rental websites deal with potential visitors and they offer reasonable rates. Winters are often busy, and you need to look out for good deals and reasonable rates. You can easily find apartments for two persons at around $885 (approx. €810, £714, $1197 CAD, $1319 AUD) to $1,345 (approx. €0.92, £0.81, $1.35 CAD, $1.49 AUD) per month. Some websites to visit for more information are listed below:
RV/Campers/Motorhome
RV camping is popular in Florida and if you own a Motor home or an RV then you can visit one of these Campsites and RV parking areas near Mount Dora:
Packing List
Weather: The fall, winter, and spring weather in Mount Dora (Florida) will normally be warm during the day and can be cold during the night. Of course in the fall and spring it will be warmer than in the winter. You have to pack accordingly.

Warm clothing: Even when you go to a warm location like Mount Dora (Florida) you should not forget to take some things with you for your trip back home. When you return you are adapted to the warmer weather and need something to protect you from your hometown temperatures.

Consider the Weather: Always look at the type of weather in Mount Dora (Florida). Things like humidity, wind, and rain do not show up in the temperature graph but can have a great impact on your wardrobe. There are several sites with long term forecasts and climate information. Is there often a short afternoon downpour like in the tropics, you maybe need to take a strong umbrella and shoos that can cope with the rain. If there is often a lot of wind you might need a more wind-resistant coat.

Check the local Shopping options: Try to find information about the local shopping options near your location in Mount Dora (Florida). Are there stores where you can buy all your daily supplies, or are some things difficult to get? For some more remote locations, the options can be limited. If a certain item is really important for you might need to take it with you.

Look at the Local Culture: The local culture in Mount Dora (Florida) can impact your wardrobe. If most activities are in more upscale locations you might take some more appropriate clothes with you. Or travelling if you travel to certain countries women need to cover themselves in certain areas.

Amenities: Know what's Included in your house or apartment. Is there a coffee maker, a toaster, a washer and dryer, an iron, what is in the kitchen, what kind of towels are there? Things that are there means you do not have to take them with you. A furnished apartment or house can mean something from a few pieces of furniture to a well-stocked place with all the things you have at home. But most of the time your rental will not be stocked.

Mix and match: Wear layers so you can use your wardrobe more efficiently. And do not worry about wearing something more often, probably only you will notice this.

Important for you: If there is something that is really important for you that you want to have present in your house or apartment, take it with you. This can be something like a special knife for the kitchen, or a small mirror that you use in the morning. You can also purchase it locally if it is not that expensive.

Pet supplies: If you take your pet with you don't forget to take supplies for a few days with you. And enough medication, vitamins, or other supplies if you can not purchase them in Mount Dora (Florida) locally.

Food: Don't take a lot of food with you. Only when there is something you really can not live without you, and it is not too heavy you could consider taking it with you.

Towels: Not all locations include bigger towels for the swimming pool or a visit to the beach. If you have to take them and don't have a lot of room you can buy some big thin towels.

Office supplies: Normally you will not find any office supplies in your house or apartment. If you think you will use them you could pack some supplies like a scissor, notepaper, envelopes, some pens, and more depending on your needs.

Limit yourself: Don't take too many shoes and jackets, you will not need them that often.

Best-fitting: Bring your favorite and best-fitting items that can multi-function

Washer: Do you have a washer and dryer onsite, you don't need to pack a lot of clothes
Clothing
Basics
Casual
Smart
Footwear
Toiletries
Beauty
Hygiene
Clothing
Basics
Casual
Outdoor
Footwear
Accessories
Toiletries
Medicine
Miscellaneous
Other
Toiletries
Beauty
Hygiene
Hair
Other
Medicine
Miscellaneous
Technology
Travel and Free time
Travel
Free time
Important
Documents
Money
Other locations close to this location:
Travelers' Map is loading...
If you see this after your page is loaded completely, leafletJS files are missing.
If you have any additions, or comments on the content on this page, please use our contact form to let us know.
Detailed weather during the year for Mount Dora Florida
What to do during the year in Mount Dora Florida