Playa del Carmen is located along the Caribbean Sea in the state of Quintana Roo, Mexico. It traces its roots back to the pre-Columbian Mayan civilization. Aptly named "Xaman-Ha" which translates to "waters of the north". It was considered an important stop along the Mayan pilgrimage to Cozumel. In 1519, Spanish colonists traveled throughout the Playa del Carmen area, bringing with them the Catholic faith; some Europeans also settled in the area and this was the time when the area experienced a major boost in commerce.
In contemporary times, Playa del Carmen grew as a tourist spot in its own right and its central spot in the Riviera Maya further strengthened this position.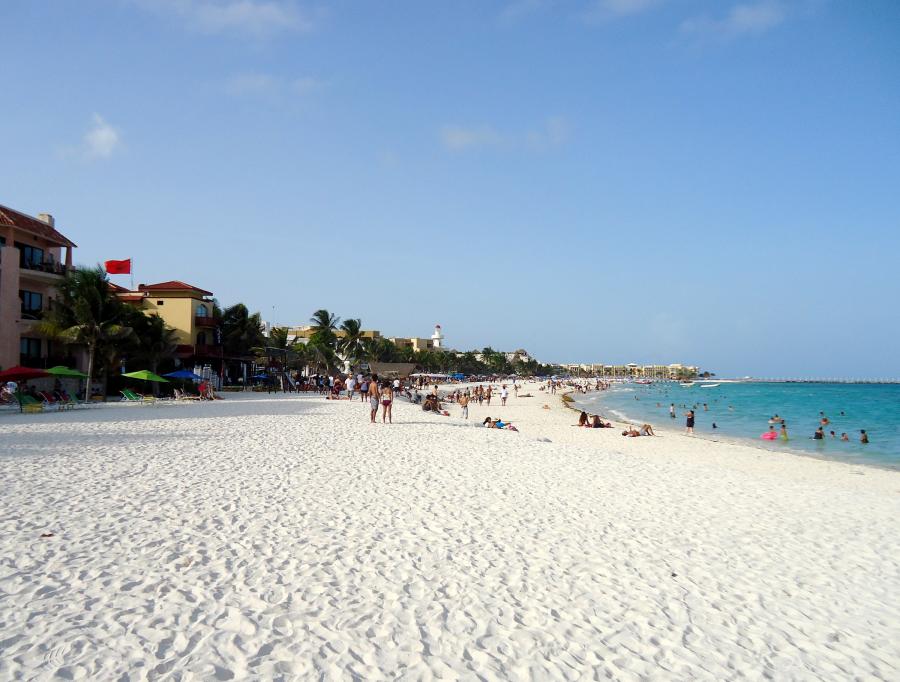 Why should people visit in winter?
The winter period has been pegged as the best time to visit the area. Playa del Carmen is a good place especially if you are into snorkeling, diving, or charter fishing. Playa del Carmen has generated significant attention with snorkeling tours and whale-shark swimming; taking advantage of the beautiful waters surrounding its coast. Playa del Carmen stands as one of the favorite places to visit in Mexico; boasting of some of the best beaches in the world.
Climate
Playa del Carmen has a warm and tropical climate all year round. It has a relatively cool, dry season from November to February and a hot, muggy and rainy season from June to October. From March to May before the rain, the heat gradually increases. The average temperature over the cause of the year typically ranges from 65°F - 90°F (18°C - 32°C).

Safety
Playa del Carmen is generally considered a safe place, compared to other snowbirding destinations. However, there are things to watch out for. Pickpockets operate on beaches and your possessions should not be left unattended to especially while in the water.
Communication, internet, and cellphone in Playa del Carmen, Mexico
English is by far the most spoken language besides Spanish. Many Mexicans that work in tourism speak Spanish and English and sometimes Mayan.
Playa del Carmen has many internet providers with high-speed connections. Snowbirds should be on the lookout for signs with the words "internet" or "cybers". The least expensive way to make calls is to use the TELEMAX prepaid phone card which is available at most pharmacies and mini supermarkets. Snowbirds need to avoid using phone booths that have signs in English advising you to call home using a special number '800'; these booths are an absolute ripoff. Internet cafes in Playa Del Carmen or "cybers" as they are referred to in Mexico, are found around town. Using a computer for a few minutes is not the only service they provide. They also offer services such as:
Sending a fax and receiving one
Making phone calls on a landline
Making copies
Printing out things
Skype calls.
Things to see in Playa del Carmen, Mexico
Playa del Carmen has notable places that are worthwhile visiting:
The Beaches: Playa del Carmen occupies a stretch of pristine white sand and a bevy of alluring beaches. Snowbirds can enjoy a nice relaxed time at the Playa Maroma Beach, Xpu-Ha, Playa Manitas, Los Pinos, Xcacal beach amongst others.
Golf clubs: Golf lovers would definitely be drawn to the city's most popular golf clubs like the Hard Rock Golf club, the Iberostar Golf Club Playa Paraiso, the Grand Coral Golf Riviera Maya and El Cameleón Mayakoba Golf Club.
Clubs: Snowbirds looking can satisfy their party crave at the Coco Bongo club, the Coratime Daylight Club.
Nature and Parks: Some of the best place for nature and parks in Playa del Carmen are Rio Secreto (an underground river and collection of caves), Riviera Maya and Cenote Choak Tun.
Art Gallery: Xamen Ha ruins, Arqueologica Playa del Carmen, Quinta Avenida.
Walking routes: The La Quinta (5th street) is definitely a place snowbirds want to pass through. It is a vibrant pedestrian street with hundreds of shops and vendors.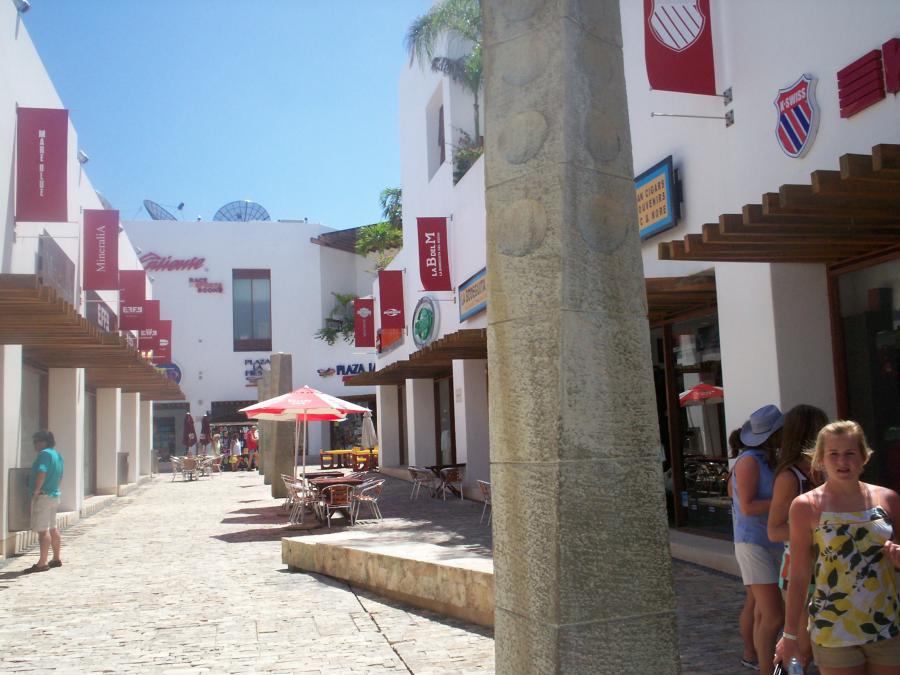 Activities in Playa del Carmen, Mexico in the winter
Snorkeling
Visiting ancient Mayan ruins
Mexican Taco tour: special restaurants to get authentic tacos are El Fogon and Don Sirloin
A ride in a Colectivo (group taxi)
Festival of life and death: takes place usually between October/November. This intriguing festival is to celebrate the time-honored tradition; Day of the Dead for people of Mexican heritage. As a spectator, you get to see vibrant cultural plays and dances. It normally takes place at Xcaret Park.
Mayakoba Golf Classic (November): Join thousands of golf lovers at one of the most spectacular golf courses in the world.
Shopping + Restaurants. Are they open in the winter?
Since temperatures only drop a few degrees in the winter in Playa del Carmen, there are still many restaurants and shops that stay open. You can enjoy delicious local Mexican cuisine at a number of restaurants and comidas serving different flavors and spices which are great.
You can also shop for souvenirs like jewelry, art, and baskets at local markets to mention a few. There are also various designer shops with luxury items.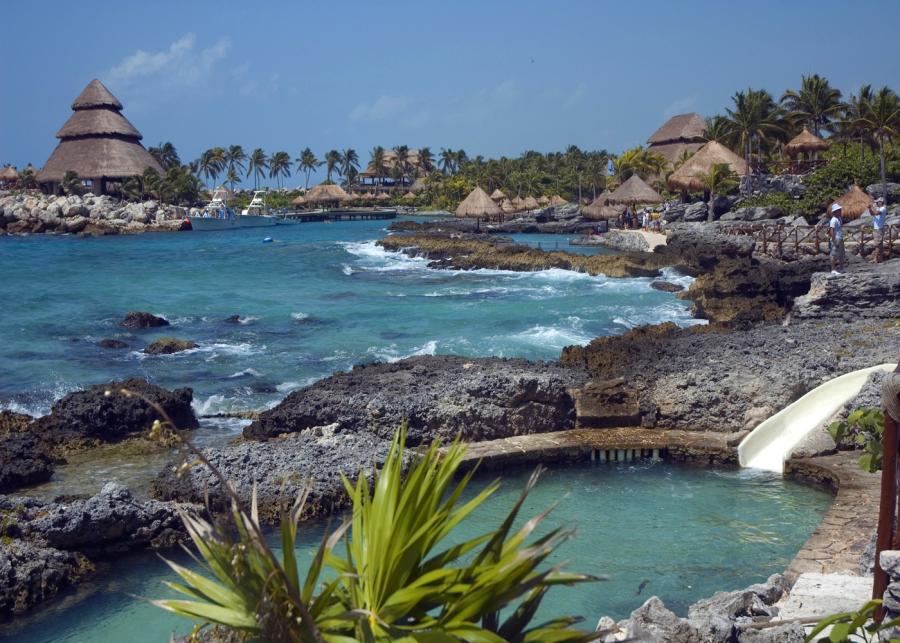 Transport
To get to Playa del Carmen, most snowbirds fly into Cancun International Airport (CUN) first. To reach Playa del Carmen, you can rent a car or hop in a taxi. Your hotel or resort may offer airport transportation services. If they don't, consider hiring a driver. It is recommended that you use the Cancun Airport Transportation which can be reserved and booked in advance. Prices start at $60 (approx. €50, £45, $78 CAD, $82 AUD)
The best way to get around Playa del Carmen is on foot as most of the best things to do are located right off the beach. There is no bus service around town, but if necessary, you can hail a taxi to escape the main resort area. Taxi fares to get around the main Playa del Carmen area are usually cheap. However, remember to confirm the rate with the driver before entering. There are also ferries available.
Health
You can find doctors and dentists that speak English as well as other languages. It is very easy to receive a look-at from a doctor; same hour service and cheap. For basic medical care in Playa del Carmen, it is very easy to get doctor services because most pharmacies are attached to consultation doctors. The clinics in Playa del Carmen are loaded with great medical facilities. Dentals are usually done and it is said a lot of people from all over the world take dental vacations to come to Playa del Carmen and get their teeth cleaned.
Accommodation
There are a good number of hotels, short-let apartments available for rent in every region in Playa del Carmen. The houses are usually well equipped with basic amenities and furnished. The best places to stay are most importantly- the beachside. Accommodation prices range from $117 (approx. €98, £88, $152 CAD, $160 AUD).
Motorhomes/RV/Campers parks in Playa del Carmen
There are three major RV parks and all of them are right on the ocean:
Paamul RV Park (this is the largest RV Park) and is located south of Playa del Carmen about 8 Miles (13 km) in the town of Paamul.
La Playa RV Park is also located to the south of Playa del Carmen about 13 Miles (21 km) right next door to the Copacabana Resort on the southside. The beach is way nicer here and I'm sure the rates are too.
Just north of Puerto Morelos 20 Miles (32 km) north of Playa del Carmen is a little place called Acamaya Reef that has hookups for RV.
Packing List
Weather: The winter weather in Playa del Carmen (Mexico) will normally be warm during the day and warm during the night. You have to pack accordingly.

Warm clothing: Even when you go to a warm location like Playa del Carmen (Mexico) you should not forget to take some things with you for your trip back home. When you return you are adapted to the warmer weather and need something to protect you from your hometown temperatures.

Consider the Weather: Always look at the type of weather in Playa del Carmen (Mexico). Things like humidity, wind, and rain do not show up in the temperature graph but can have a great impact on your wardrobe. There are several sites with long term forecasts and climate information. Is there often a short afternoon downpour like in the tropics, you maybe need to take a strong umbrella and shoos that can cope with the rain. If there is often a lot of wind you might need a more wind-resistant coat.

Check the local Shopping options: Try to find information about the local shopping options near your location in Playa del Carmen (Mexico). Are there stores where you can buy all your daily supplies, or are some things difficult to get? For some more remote locations, the options can be limited. If a certain item is really important for you might need to take it with you.

Look at the Local Culture: The local culture in Playa del Carmen (Mexico) can impact your wardrobe. If most activities are in more upscale locations you might take some more appropriate clothes with you. Or travelling if you travel to certain countries women need to cover themselves in certain areas.

Amenities: Know what's Included in your house or apartment. Is there a coffee maker, a toaster, a washer and dryer, an iron, what is in the kitchen, what kind of towels are there? Things that are there means you do not have to take them with you. A furnished apartment or house can mean something from a few pieces of furniture to a well-stocked place with all the things you have at home. But most of the time your rental will not be stocked.

Mix and match: Wear layers so you can use your wardrobe more efficiently. And do not worry about wearing something more often, probably only you will notice this.

Important for you: If there is something that is really important for you that you want to have present in your house or apartment, take it with you. This can be something like a special knife for the kitchen, or a small mirror that you use in the morning. You can also purchase it locally if it is not that expensive.

Pet supplies: If you take your pet with you don't forget to take supplies for a few days with you. And enough medication, vitamins, or other supplies if you can not purchase them in Playa del Carmen (Mexico) locally.

Food: Don't take a lot of food with you. Only when there is something you really can not live without you, and it is not too heavy you could consider taking it with you.

Towels: Not all locations include bigger towels for the swimming pool or a visit to the beach. If you have to take them and don't have a lot of room you can buy some big thin towels.

Office supplies: Normally you will not find any office supplies in your house or apartment. If you think you will use them you could pack some supplies like a scissor, notepaper, envelopes, some pens, and more depending on your needs.

Limit yourself: Don't take too many shoes and jackets, you will not need them that often.

Best-fitting: Bring your favorite and best-fitting items that can multi-function

Washer: Do you have a washer and dryer onsite, you don't need to pack a lot of clothes
Clothing
Basics
Casual
Smart
Footwear
Toiletries
Beauty
Hygiene
Clothing
Basics
Casual
Outdoor
Footwear
Accessories
Toiletries
Medicine
Miscellaneous
Other
Toiletries
Beauty
Hygiene
Hair
Other
Medicine
Miscellaneous
Technology
Travel and Free time
Travel
Free time
Important
Documents
Money