Spend your fall, winter, or spring in Bonaire: Is Bonaire a good snowbird location?
Bonaire is a Caribbean island east of Central America and north of Venezuela. The island is part of the ABC Islands together with Aruba and Curaçao. It is a flat, riverless island renowned for its dive spots. Bonaire lies about 50 Miles (80 km) off the coast of Venezuela on the continental shelf of South America, and is thus geologically considered a part of the continent.
Tourism is one of the major industries of the island, and 80% of snowbirds who come to the island come to scuba dive. Bonaire is often considered the top best scuba dive destination in the Caribbean. The colorful coral reef that circles the island is lush and diverse, and its proximity to the island makes for spectacular and convenient shore diving.
The second major source of tourism on the island is cruise ship snowbirds whose boats dock for a single day and then depart at night. With a local population of only 18000, the visiting snowbirds of 3000 or 4000 person cruise liner have a significant influence on the island, particularly in downtown Kralendijk where the ships dock. The two towns on the island are Kralendijk (the capital) and Rincon.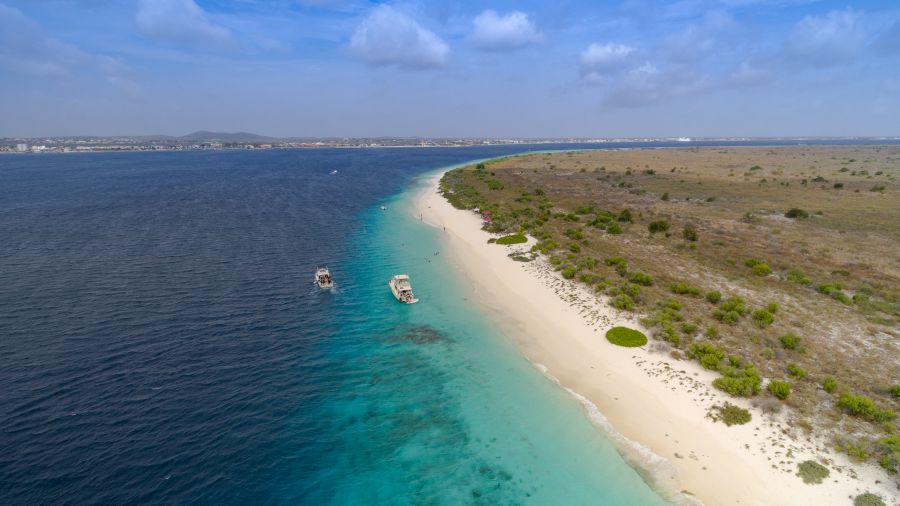 Why should people visit during the fall, winter, or spring?
Bonaire is a small island known for its pioneering role in the preservation of nature, in particular, the preservation of the marine environment. In winter, the calming trade winds will keep snowbirds cool in the pleasant weather. Snowbirds can expect reliably great weather throughout the winter period.
Climate
Bonaire is quite balmy, no matter what time of the year. Much of that can be attributed to the fact Bonaire is located just a little north of the equator. The other contributing factor is a steady wind from the east that blows over the island most of the year (with October known for lesser winds, and even occasional wind direction reversals). The average year-round temperature is 81.5°F (28°C). The winter period normally does not see hurricanes (the hurricane season is from June to November).

Safety
Generally speaking, Bonaire is a very safe place, especially by Caribbean standards. Violent and other face-to-face crimes are fairly rare, but passive theft is always a real possibility, as it is nearly everywhere. Thus, snowbirds should be aware of petty theft and personal possessions should not be left unattended to.
Communication, Internet, and cellphone in Bonaire
The official languages are Papiamento and Dutch, but most Bonairians speak a minimum of four languages, including English and Spanish.
Wireless Internet services are available in numerous locations, as well as most hotels and resorts. There are two telecommunications providers: Setar, a government-based company, and Digicel, which is privately owned. Setar is the provider of services such as the internet, video conferencing, GSM wireless technology, and landlines. Digicel is Setar's competitor in wireless technology using the GSM platform.
Snowbirds who want to use their phones in Bonaire should remember to contact their phone provider before flying to Bonaire and ask them if their service works on the island. If so, ask for an international plan.
Using one's sim card while in Bonaire can cost winter visitors hundreds of dollars. A better option would be to buy a local sim card (local phone number) that can save a lot of money. Winter visitors can buy a sim card with a data plan at Digicel or Setar which costs you about $21 (approx. €19, £16, $28 CAD, $31 AUD). Snowbirds should also remember to let them fix the APN (Access Point Name) settings to ensure having good data connection to their network.
Things to see in Bonaire
Bonaire has notable places that are worthwhile visiting:
The Beaches: The best beaches of Bonaire are Klein Bonaire, Lac Bay, Te Amo Beach, Bachelor's Beach, Donkey Beach, Coco Beach, Pink Beach, and Lac Cai, amongst others.
Nature & Parks: Natural Marine park, Washington-Slagbaai National Park, Iguanas (wild), Flamingoes.
Bookstore: Addo's books & toys
Other attractions: Bonaire's Cadushy Distillery in Rincon, biking Trails of the Valley of Rincon, Goat farm, Disused Slave Shelters, Rock art, and Salt flats.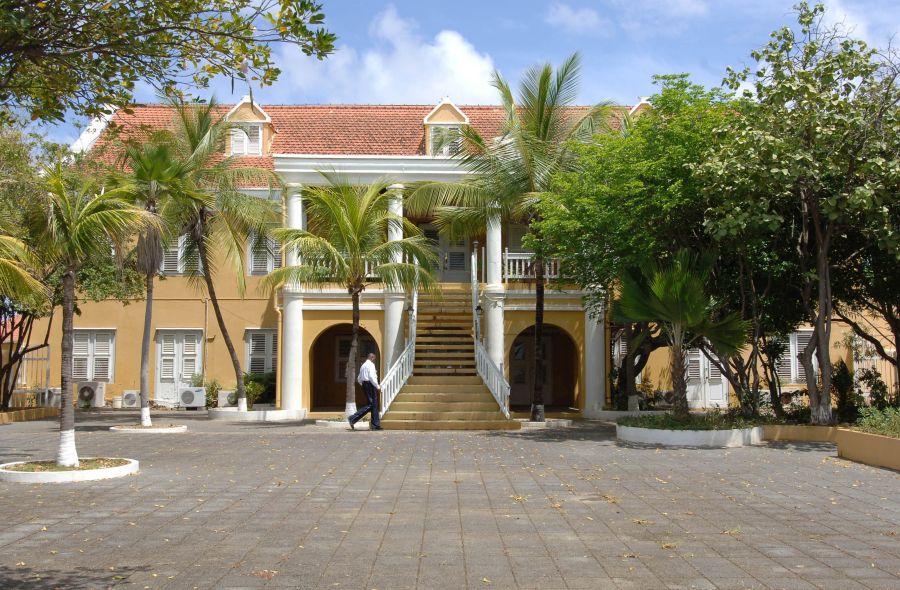 Activities in Bonaire during winter
Scuba Diving & snorkeling
Bird watching and going on bird photography tours
Visiting Bonaire's Cadushy Distillery in Rincon
Exploring the area of Bara di Karta and the Trails of the Valley of Rincon using the biking, driving, cycling, or hiking trails.
Visiting the Goat Farm Where Bonaire's Local Cheese is Made
Taking a trip to the Washington-Slagbaai National Park
Joining the sea turtle experts at STCB (Sea Turtle Conservation Bonaire), as they walk the beaches of Klein Bonaire doing sea turtle nest monitoring
Seeing a part of Bonaire rarely seen while horse riding on some of the island's back trails
During the evening, enjoy the festivities in the downtown area by attending the Bonaire Sailing Regatta.
Attend the following events:

Swim to Klein Bonaire- The event holds every year at Eden Beach Resort (starting point) and takes place in October starting at 9 am. Tickets are usually available at Jong Bonaire and at Spice Beach. Adults pay

$15 (approx. €14, £12, $20 CAD, $22 AUD)

and kids under 12 pay

$10 (approx. €9, £8, $13 CAD, $15 AUD)

.
Cultural Event 'Nos Zjilea' which is held in October- This event has a fusion of local arts & crafts, plants & vegetables, and educational presentations. The event is from 8 am to 2 pm.
Taste of Bonaire Healthy- At the Taste of Bonaire Healthy, snowbirds will have the opportunity to experience Healthy Food, Locally grown products, and all things health-related offered on Bonaire. On top of that, snowbirds will have the opportunity to participate in interactive activities such as Zumba, Yoga, Etc. at Wilhelmina Park. It starts at 5 pm till 10 pm.
Bonaire Christain Shopping Night/Fiesta Di Bari: At the Bonaire Christmas Shopping Night, snowbirds will have the opportunity to experience amazing shopping with discounts in most of the stores in Kaya Grandi and Kaya Grandi adjacent. On top of that, snowbirds will have the opportunity to see the elderly Christmas themed parade. Also, local Christmas dishes will be available downtown. Taking place in Kaya Grandi and Kaya Grandi adjacent, the event starts at 6 pm till 10 pm.
Children Carnival Parade in Ricon in February- The neighborhood of Rincon demonstrates its Carnival spirit with the presentation of its own children parade.
Shopping + Restaurants. Are they open in the fall, winter, or spring?
Many restaurants have theme buffets, i.e. local food, pasta nights, or island barbecues. There are places with barhop (bar – snack) menus and even fast food as well as local restaurants where diners are treated to goat stew, delicious soups, local gumbo, or another unusual but tasty fare.
Bonaire has over 140 eateries and restaurants. For an island that raises no food products to speak of, it is no small feat that Bonaire's 140+ restaurants have taken high honors at international culinary competitions several years in a row. The team of chefs, representing a number of our top restaurants, has brought home many medals and honors to the island.
Snowbirds who have particular food considerations-vegetarians, vegans, or those with food allergies or specific preferences-will find Bonaire a friendly place to dine. Most restaurants are happy to amend their offerings to accommodate special dietary requests.
Other restaurants actually specialize in the preparation of healthy foods with a focus on plant-based diets. If one requires special dietary considerations, it is recommended to contact one's restaurant of choice in advance to let them know of one's needs, as it's possible they will need time to shop for special ingredients for such meals.
Shopping in Bonaire is an absolute thrill. Bonaire has a number of large and small markets where snowbirds can find much of what they need. In addition to the more formal market stores such as Top Supermarket (located in downtown Kralendijk) or Warehouse Bonaire or the van den Tweel Supermarket, (both located on the way to the airport from town), the largest supermarkets on Bonaire, there are also a few more informal ones.
In particular, near the Town Pier, snowbirds will usually find that Venezuelan produce merchants have set up shop in a covered pavilion, and they can usually find fresh produce here – literally right off the boat (and before that, the farm). To get the best price, it is best snowbirds to practice their Spanish a little before shopping there. Many of the gift shops carry locally made items that could be one's perfect Bonaire memory – paintings, prints, cards, ceramic tiles, painted fish, costume jewelry, island dolls, and even high-quality gold jewelry.
Transport
Traveling to Bonaire is possible through flying to Flamingo International Airport. The airport receives local as well as international carriers.
The best way to get around Bonaire is by car. Seeing that Bonaire is so small, it's easy to drive the island's entire coastline in just a day. Renting one's own set of wheels is also the easiest way to reach most diving spots. Rental rates range from $29 (approx. €27, £23, $38 CAD, $43 AUD), depending on the company and size of the vehicle. There are rental companies at the Bonaire International Airport. Snowbirds can also let someone else do the driving and hire a tour company. Bonaire Tours & Vacations offers trips to Washington Slagbaai National Park in buses and customized trucks. The company also offers fishing charters, kayaking trips, and more.
Bonaire lacks public transportation, so taxis offer the quickest means of short-distance travel. Taxis have fixed rates, but be aware that fares increase by as much as 25 percent between 7 p.m. and midnight, and by up to 50 percent between midnight and 6 a.m. Taxis also offer half-day island tours, which cost about $25 (approx. €23, £20, $33 CAD, $37 AUD) per person for up to two passengers.
Though a car allows for more long-distance travel, renting a bike lets snowbirds experience Bonaire's coastal vistas in a more intimate way. Snowbirds can rent a bike on their own through one of the island's rental shops or can take a guided mountain-bike tour and ride along the paths of Washington Slagbaai National Park. Bonaire Tours & Vacations offers three-hour bike excursions; prices vary depending on the chosen route.
There is no ferry service between Bonaire, Curaçao, and Aruba, so any island-hopping must be done by plane. Snowbirds stopping at Bonaire as part of a cruise should note the island's port is located in downtown Kralendijk, meaning top shops and eateries are all within walking distance.
Health
Bonaire's excellent Hospital San Francisco (Kaya Soeur Bartola #2, Kralendijk), boasts of a number of doctors, including specialists. There is an ambulance plane on call for emergencies. A hyperbaric recompression chamber is located adjacent to the hospital and is run by a highly trained staff. Admittance is via the emergency room at the hospital and the emergency phone number for any emergency is 911.
Most of the hotels in Bonaire have a consulting General Practitioner and dentist on call and front desk personnel can set up appointments if necessary. In case of an emergency at the hotel, the front desk personnel can contact the hotel physician who will direct the patient to the hospital if necessary. Snowbirds can find doctors and dentists that speak English as well as other languages.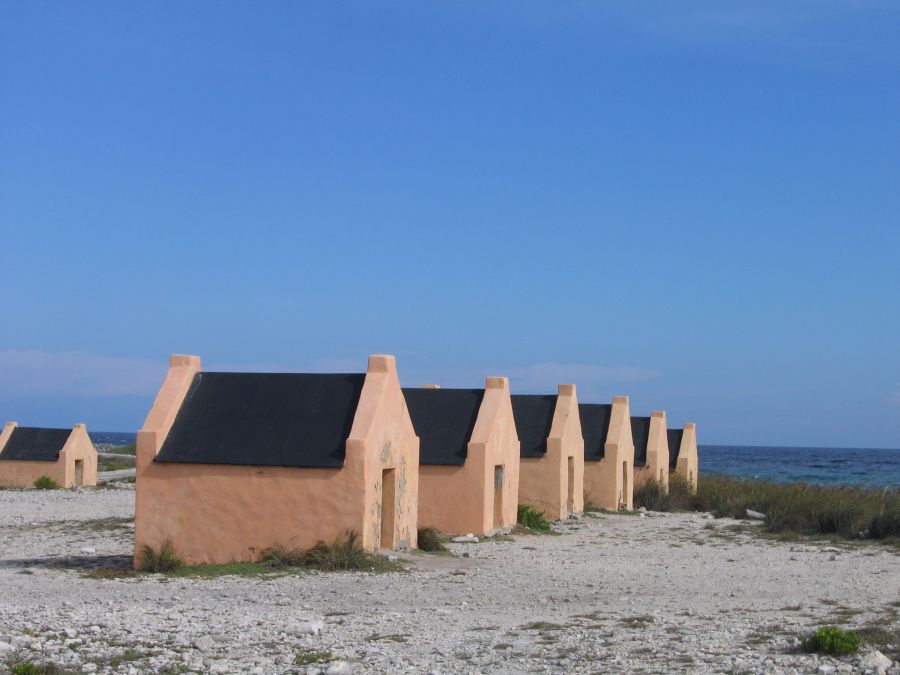 Accommodation
Bonaire has a number of resorts that offer world-class service to the discerning snowbird. They have been rated as among some of the best in the Caribbean. Taxes on accommodations range from $5.50 (approx. €5, £4, $7 CAD, $8 AUD) per person per night.
Snowbirds should beware of rentals that do not mention this tax in advance as this can add up to quite an amount by the end of their stay. There are also some illegal rentals that do not charge the tax and are therefore not regulated by any governing agency and may not meet the basic standards set by the government. Bonaire Lodging offers a wide variety of accommodations for its visitors to suit a range of needs and vacation desires. These include:
Oceanside resorts: The most popular type of accommodation, and usually the most expensive as well, is the ocean side resort, with an on-site dive shop and dining, and traditional hotel rooms. Some oceanfront resorts also offer condominium-style or villa units with kitchenettes for larger groups, families, and those who want to economize a little by cooking their own meals.
Small resorts: Bruce Bowker's Carib Inn offers a small resort with only eleven units and it is perfect for those who do not want the hustle and bustle of larger resorts. Known for years for their great service and value, Carib Inn offers oceanfront accommodations, as well as lodging in nearby houses, so that there is a price range to meet every budget.
Often the best solution for budget-minded snowbirds is the myriad of apartments and small hotels on Bonaire. Snowbirds can consider Coco Palm Garden/Casa Oleander, which offers accommodations with several units-perfect for couples or families, or even larger groups. The accommodation prices range from $54 (approx. €50, £43, $72 CAD, $81 AUD) per night.
Packing List
Weather: The fall, winter, and spring weather in Bonaire will normally be hot during the day and hot/warm during the night. Of course in the fall and spring it will be warmer than in the winter. You have to pack accordingly.

Warm clothing: Even when you go to a warm location like Bonaire you should not forget to take some things with you for your trip back home. When you return you are adapted to the warmer weather and need something to protect you from your hometown temperatures.

Consider the Weather: Always look at the type of weather in Bonaire. Things like humidity, wind, and rain do not show up in the temperature graph but can have a great impact on your wardrobe. There are several sites with long term forecasts and climate information. Is there often a short afternoon downpour like in the tropics, you maybe need to take a strong umbrella and shoos that can cope with the rain. If there is often a lot of wind you might need a more wind-resistant coat.

Check the local Shopping options: Try to find information about the local shopping options near your location in Bonaire. Are there stores where you can buy all your daily supplies, or are some things difficult to get? For some more remote locations, the options can be limited. If a certain item is really important for you might need to take it with you.

Look at the Local Culture: The local culture in Bonaire can impact your wardrobe. If most activities are in more upscale locations you might take some more appropriate clothes with you. Or travelling if you travel to certain countries women need to cover themselves in certain areas.

Amenities: Know what's Included in your house or apartment. Is there a coffee maker, a toaster, a washer and dryer, an iron, what is in the kitchen, what kind of towels are there? Things that are there means you do not have to take them with you. A furnished apartment or house can mean something from a few pieces of furniture to a well-stocked place with all the things you have at home. But most of the time your rental will not be stocked.

Mix and match: Wear layers so you can use your wardrobe more efficiently. And do not worry about wearing something more often, probably only you will notice this.

Important for you: If there is something that is really important for you that you want to have present in your house or apartment, take it with you. This can be something like a special knife for the kitchen, or a small mirror that you use in the morning. You can also purchase it locally if it is not that expensive.

Pet supplies: If you take your pet with you don't forget to take supplies for a few days with you. And enough medication, vitamins, or other supplies if you can not purchase them in Bonaire locally.

Food: Don't take a lot of food with you. Only when there is something you really can not live without you, and it is not too heavy you could consider taking it with you.

Towels: Not all locations include bigger towels for the swimming pool or a visit to the beach. If you have to take them and don't have a lot of room you can buy some big thin towels.

Office supplies: Normally you will not find any office supplies in your house or apartment. If you think you will use them you could pack some supplies like a scissor, notepaper, envelopes, some pens, and more depending on your needs.

Limit yourself: Don't take too many shoes and jackets, you will not need them that often.

Best-fitting: Bring your favorite and best-fitting items that can multi-function

Washer: Do you have a washer and dryer onsite, you don't need to pack a lot of clothes
Clothing
Basics
Casual
Smart
Footwear
Toiletries
Beauty
Hygiene
Clothing
Basics
Casual
Outdoor
Footwear
Accessories
Toiletries
Medicine
Miscellaneous
Other
Toiletries
Beauty
Hygiene
Hair
Other
Medicine
Miscellaneous
Technology
Travel and Free time
Travel
Free time
Important
Documents
Money
Other locations close to this location:
Travelers' Map is loading...
If you see this after your page is loaded completely, leafletJS files are missing.
If you have any additions, or comments on the content on this page, please use our contact form to let us know.
Detailed weather during the year for Bonaire
What to do during the year in Bonaire