Spend your fall, winter, or spring in Hermosa Beach, California: Is Hermosa a good snowbird location?
Hermosa is a Spanish word that means 'Beautiful', and without a doubt, the city of Hermosa Beach lives up to its name. The beach city has everything you would want to enjoy during a vacation, from being able to stroll on the beach or the iconic Pier to cycling on the Strand; from enjoying days in parks to visiting community centers and museums; and from shopping the latest trends to buying local crafts and fresh organic produce at the farmer's market, this city gives you the best getaway.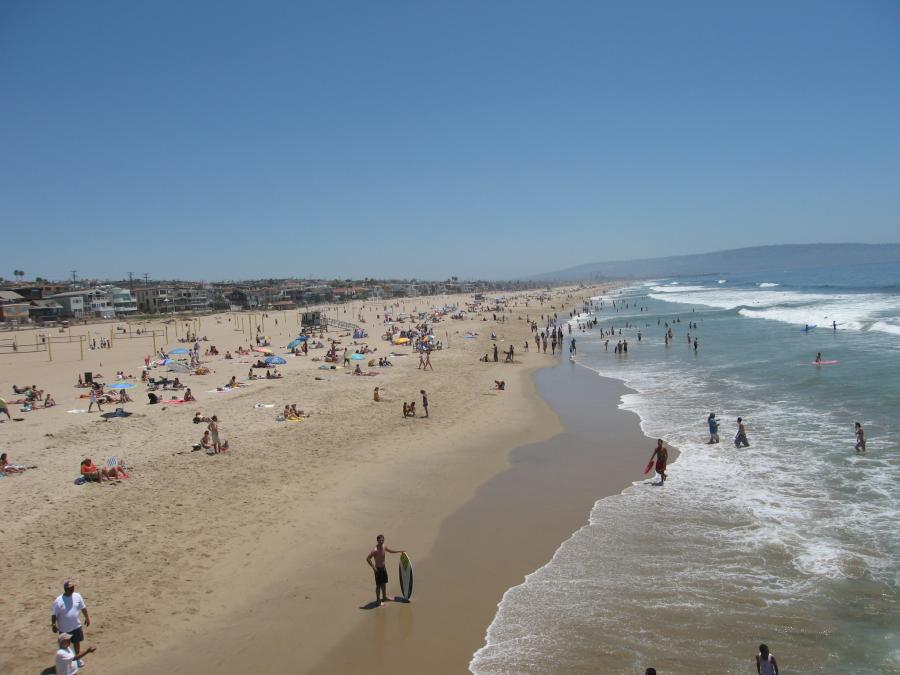 Why should people visit during the fall, winter, or spring?
Hermosa Beach is the perfect destination to spend your winter. The city is quieter during the winter, and this makes it a good time to enjoy peaceful sunsets from the Pier, and long walks on the beaches. Everything is easily available during the winter. The winter weather is mild and comfortable, making visits to the parks and museums very enjoyable. And if you want to do more, Los Angeles has a lot to offer and is within easy reach.
Climate
Hermosa Beach experiences hot, dry summers and mild winters. The temperature ranges from 10°C - 20°C (50°F - 68°F) in winters. It experiences a lot of sunny days with little rainfall throughout the year.

Things to see in Hermosa Beach, California
Hermosa Beach is perfect for a getaway from a busy life. Although it's not a big place, it has a lot to offer its visitors:
Hermosa Beach Pier: The Hermosa Beach pier is a signature of the beach, the pier gives a breathtaking view of Santa Monica Bay and Palos Verdes Peninsula. As you walk along the Pier you can see the names of legendary surfers embedded in the 'Surfer's Walk of Fame'.
The Strand: This path extends all along the beach, and it is one of the iconic parts of Hermosa Beach with its breathtaking views.
Parks in Hermosa Beach: There are many parks to spend a good day, such as Noble Park, Valley Park, and South Park to name a few.
Hermosa Beach Museum: This place is perfect for enjoying the local heritage and enjoying the artifacts on display.
The Comedy and Magic Club: for a light and enjoyable time, this place is famous for its high standard comedians.
Things to see not far from Hermosa Beach, California
There are many places in the surrounding areas that one can visit.
Manhattan Beach: It lies at a distance of 1.7 Miles (2.7 km)

from Hermosa Beach. Also connected through The Strand, many visitors walk/cycle to visit it. The beach has its pier, aquarium, and also a famous dune park.

Redondo Beach: It lies at a distance of 1.6 Miles (2.6 km)

from Hermosa Beach and has many beach activities, parks, and much more to offer.

El Segundo: It lies at a distance of 5.4 Miles (9 km)

from Hermosa Beach and was once known as "The Aerospace Capital of the World". It is one of the oldest cities in the Los Angeles area and has many recreational activities.

The Getty Centre: Located at a distance of 19.5 Miles (31 km)

from Hermosa Beach, the Getty Centre is a world-class famous location to visit with museums, gardens and many other things to enjoy. This place is perfect for a getaway.

Descanso Gardens: Lying at a distance of 34 Miles (55 km)

from Hermosa Beach, this place is a haven for nature lovers. Spreading at an area of 150 acres, this place is a must-visit.

Los Angeles: Within easy reach, you can go shopping in Los Angeles, visit Hollywood, and many more attractions.
Activities in Hermosa Beach, California in the winter
Hermosa Beach is an ideal beach location to spend your winter because there are many activities to enjoy during the winter:
Beaches: Hermosa Beach is a popular destination and it has two beaches within walking distance. Many types of beach activities are available at almost all of the beaches.
Walking the Pier: The Hermosa Beach Pier is famous for its location and breathtaking views. Many other activities like fishing and watching sunsets and sunrise can be done from this pier.
Visiting the beach: The beaches offer not only walks along the beach, but it is also famous for cyclists who rent a bicycle and cycle to neighboring beaches.
Picnic and visits to the park: The city has many parks to enjoy a day away from the beach. The parks are perfect for walks, picnics, and other fun activities.
Visit the farmer's market: A definite go-to place for those who are interested in crafts as well as fresh produce of seasonal vegetables and fruits.
Art classes: Join an art class and learn how to paint, draw, or start with pottery.
Cooking: Always wanted to improve your cooking? Join a cooking class and learn how to cook something special.
Cruises: To enjoy the sea, there are many cruises available from Hermosa and nearby beaches. Some dinner cruises that can also be enjoyed.
Shops & Restaurants. Are they Open in winters?
Being part of a major city, Los Angeles, means that there are numerous shopping malls, restaurants, and specialized shops. You will find all major US stores being present. Having many permanent residents and being a major winter destination means that all of them will be open.
Hermosa Beach is famous for the eateries and shopping options available along with a view of the beach. Everything is open during the winter and many different types of cuisines are easily available, but there are a few things that are a must-try, like the homemade gelatos and Mexican cuisine which is easily available in the restaurants. In summary, Hermosa Beach will exceed your expectations when it comes to food and drinks.
The farmer's markets are also open during the winter and they offer a lot of fresh produce and organic seasonal vegetables and fruits. While you are there, ensure that you eat the famous dish known as the 'winter squash'.
Transport
Hermosa Beach is located at a distance of 5.5 Miles (9 km) from Los Angeles International Airport (LAX) which is very convenient. There are multiple options to travel from the airport like bus, shuttle, taxi, Uber, or rent a car.
Having a car can be convenient during your stay. You can rent one at the airport easily, but there are also numerous other locations if you do not want to rent one all the time.
Public Transit options are available in the city of Hermosa Beach by:
Beach Cities Transit: Beach Cities Transit connects cities of Redondo Beach, Hermosa Beach, Manhattan Beach, and El Segundo. Two routes provide both local services and connect to the rest of the Los Angeles Transportation grid.
LA Metro: Metro Line 130 provides service between Redondo and the Harbor Gateway Transit Center and Metro Line 232 provides service between LAX and Long Beach.
More details of schedules and stops can be found here: (https://www.hermosabeach.gov/our-government/city-manager/environmental-programs/transportation-options)
If you want to use public transport, an easy way to find the best route is to use Google Maps. Find the directions from your starting point to the destination, and click on transit. It will then show you the public transport options.
Health
Hermosa Beach and the rest of Los Angeles have a huge amount of options available when it comes to healthcare. A small selection of ones that are easily accessible from Hermosa Beach.
Many dental care centers are available as well:
Accommodation
Whether you're looking for an apartment or a villa, there are many rental companies present in Hermosa Beach. Some of the popular organizations are:
The rentals available in the beach city of Hermosa are a bit expensive. The price range starts from $1300 (approx. €1184, £1027, $1766 CAD, $1962 AUD) /month.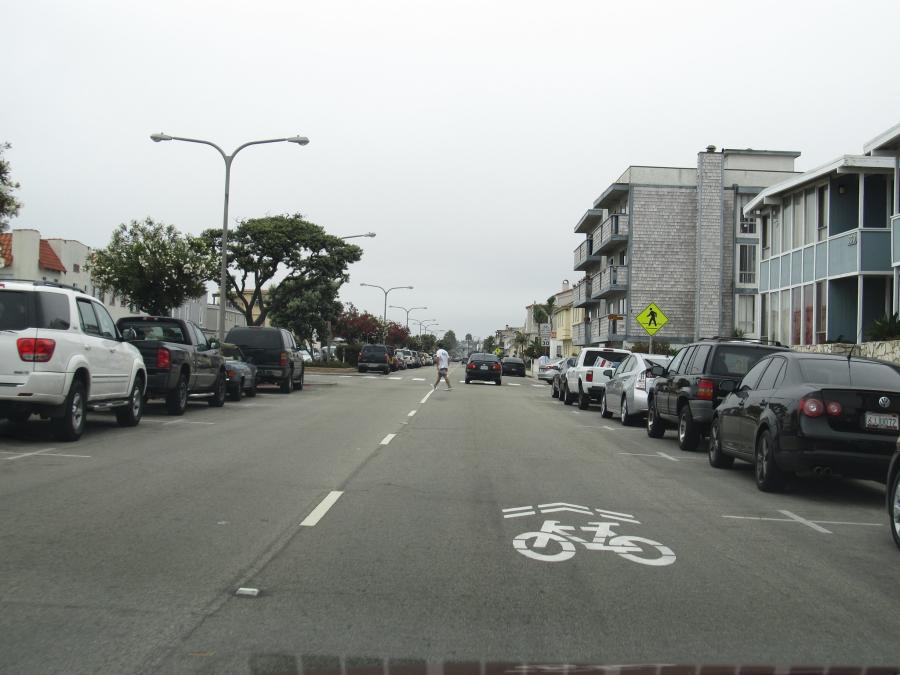 RV/Campers/Motorhome
If you are traveling with a Motorhome, there are many options available for RV parking spots. All facilities at these sites are up to the mark and offer a lot of convenience to the visitors. Some of the best options are mentioned below:
Packing List
Weather: The fall, winter, and spring weather in California will normally be warm during the day and can be cold during the night. Of course in the fall and spring it will be warmer than in the winter. You have to pack accordingly.

Warm clothing: Even when you go to a warm location like California you should not forget to take some things with you for your trip back home. When you return you are adapted to the warmer weather and need something to protect you from your hometown temperatures.

Consider the Weather: Always look at the type of weather in California. Things like humidity, wind, and rain do not show up in the temperature graph but can have a great impact on your wardrobe. There are several sites with long term forecasts and climate information. Is there often a short afternoon downpour like in the tropics, you maybe need to take a strong umbrella and shoos that can cope with the rain. If there is often a lot of wind you might need a more wind-resistant coat.

Check the local Shopping options: Try to find information about the local shopping options near your location in California. Are there stores where you can buy all your daily supplies, or are some things difficult to get? For some more remote locations, the options can be limited. If a certain item is really important for you might need to take it with you.

Look at the Local Culture: The local culture in California can impact your wardrobe. If most activities are in more upscale locations you might take some more appropriate clothes with you. Or travelling if you travel to certain countries women need to cover themselves in certain areas.

Amenities: Know what's Included in your house or apartment. Is there a coffee maker, a toaster, a washer and dryer, an iron, what is in the kitchen, what kind of towels are there? Things that are there means you do not have to take them with you. A furnished apartment or house can mean something from a few pieces of furniture to a well-stocked place with all the things you have at home. But most of the time your rental will not be stocked.

Mix and match: Wear layers so you can use your wardrobe more efficiently. And do not worry about wearing something more often, probably only you will notice this.

Important for you: If there is something that is really important for you that you want to have present in your house or apartment, take it with you. This can be something like a special knife for the kitchen, or a small mirror that you use in the morning. You can also purchase it locally if it is not that expensive.

Pet supplies: If you take your pet with you don't forget to take supplies for a few days with you. And enough medication, vitamins, or other supplies if you can not purchase them in California locally.

Food: Don't take a lot of food with you. Only when there is something you really can not live without you, and it is not too heavy you could consider taking it with you.

Towels: Not all locations include bigger towels for the swimming pool or a visit to the beach. If you have to take them and don't have a lot of room you can buy some big thin towels.

Office supplies: Normally you will not find any office supplies in your house or apartment. If you think you will use them you could pack some supplies like a scissor, notepaper, envelopes, some pens, and more depending on your needs.

Limit yourself: Don't take too many shoes and jackets, you will not need them that often.

Best-fitting: Bring your favorite and best-fitting items that can multi-function

Washer: Do you have a washer and dryer onsite, you don't need to pack a lot of clothes
Clothing
Basics
Casual
Smart
Footwear
Toiletries
Beauty
Hygiene
Clothing
Basics
Casual
Outdoor
Footwear
Accessories
Toiletries
Medicine
Miscellaneous
Other
Toiletries
Beauty
Hygiene
Hair
Other
Medicine
Miscellaneous
Technology
Travel and Free time
Travel
Free time
Important
Documents
Money
Other locations close to this location:
Travelers' Map is loading...
If you see this after your page is loaded completely, leafletJS files are missing.
If you have any additions, or comments on the content on this page, please use our contact form to let us know.
Detailed weather during the year for Hermosa Beach California
What to do during the year in Hermosa Beach California