Spend your fall, winter, or spring in Almeria, Spain: Is Almeria a good snowbird location?
Almeria is located in the south-east of Spain and is famous for its gorgeous beaches. Asides being a popular tourist attraction, these beaches are unspoiled, spotless, and offer breathtaking views. The city has many archeological sites that provide you with the perfect opportunity to learn about the region's history. Whether you want to take a stroll around the city or simply spend a long, relaxing day at the beach, Almeria has got you covered. Apart from all of this, it has a very moderate climate which makes it a perfect place for snowbirds to reside in.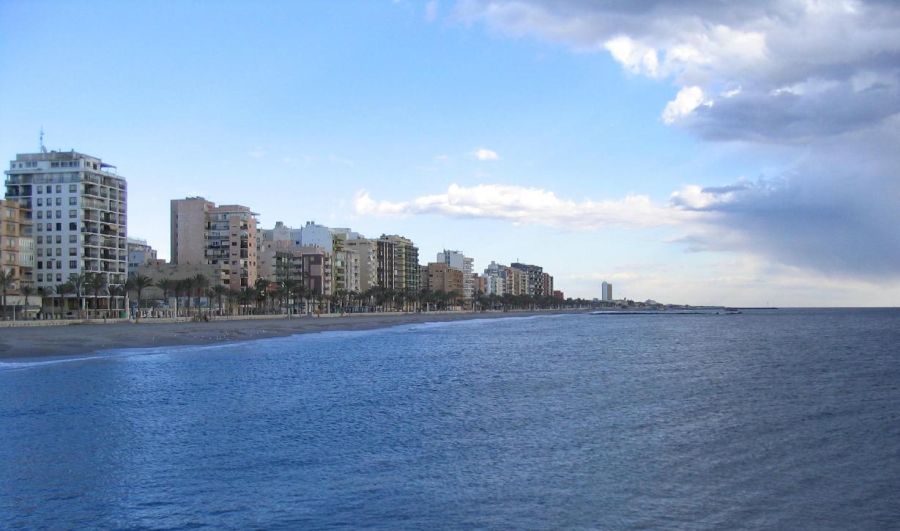 Why should people visit during the fall, winter, or spring?
In winter, you can expect little crowd compared to other Andalusian cities. You can easily spend a long, relaxing vacation in Almeria in winter as the city offers a wide range of outdoor activities to indulge in. The warm, winter afternoons provide the perfect opportunity to move around and explore the area. Moreover, the weather is quite pleasant and great for snowbirds who are eager to escape the harsh weather back home.
Climate
Almeria is located near the sea and experiences mild winters. They last from November to March, with an average daily high of 66°F (19°C). January is considered to be the coldest month with the temperature dropping to 47°F (8°C). You can expect some rainy days during this time so it is advised to carry appropriate clothing.

Things to see in Almeria, Spain
Almeria has many stupendous places that are worth seeing. Some of these places are listed below:
La Alcazaba: It is the old walled Muslim fort that dates back to the 10th Century when Muslims ruled the area. It is high walled, has beautiful gardens and huge towers from where you can get a bird's eye view of the city. Free entry for the European Citizens!
Cathedral of Almeria: This beautiful cathedral is one of a kind because of its amazing architecture. It is built with a flatter roof unlike normal cathedrals and seeing it will surely take your breath away. Visit and explore it and take a look at the mesmerizing interior. The entrance fee is round about

€3 (approx. $3.29, £2.6, $4.48 CAD, $4.97 AUD)

.
Los Refugios: These are tunnels that are 6 meters underground and date back to the Spanish Civil War. A very cool place for history lovers. The tunnels aren't open very often so you'll have to book in advance for the tour. It is usually conducted in Spanish so it is advisable to read about it beforehand.
Playa Zapillo: Playa Zapillo is a beach within Almeria that is worth a visit. It has loads of restaurants offering the view of the ocean and outside sitting. Moreover, you can easily play some light sport on this beach.
Casa Del Cine (Cinema Museum of Almeria): To convey the importance of this cinema it's enough to say that the famous show Game of Thrones was made here. Famous stars of Hollywood come and stay here. So, don't miss out on this.
Things to see not far from Almeria, Spain
Almeria has some wonderful destinations where you can go for a day trip, some of them are listed below
Cabo de Gata Natural Park: This natural park that is at a distance of 39 km (24 Miles)

is simply a sight to behold. The iconic blue ocean is backed by rocky deserts and coves in the surroundings. It's very peaceful and quiet. You can have your stretch of sand and enjoy some family time.

Alhambra Palace: The palace lies in Granada that is about away from Almeria and is one of the most popular attractions in the Andalusia region. This site is so magnificent that it is hard to sum it up in a few words. This palace dates back to 1200s and has been well preserved ever since. Also, it has another palace adjacent to it known as Generalife that is composed of large gardens and beautiful plants. The palace is so well designed that it will leave you amazed.
Oasys Mini Hollywood Theme Park: This theme park lies 34.8 km (22 Miles)

away from Almeira in the Tabernas Desert. It has three different routes, Fort Bravo, Western Leone, and Oasys Park. The former two are still part-time working locations whereas Oasys Park also known as The Original Mini Hollywood has been entirely given over for business purposes. It is worth a visit while you're at Almeria.

Mojacar: A town in southeast Spain located at a distance of 84.6 km (53 Miles)

from Almeria. Every house in this town is whitewashed which adds to the town's unique identity. Moreover, these houses overlook a modern beach resort. This town will serve you traditional foods and splendid views.

Velez Blanco: About 163 km (101 Miles)

away from Almeria, this town has many historical and fascinating places that will keep you well entertained. Moreover, as this town is over above sea level, its moderate climate provides a perfect opportunity to stroll around or relax.
Activities in Almeria, Spain during winter
You can participate in many activities during your visit to Almeria. Here is a list of some of the most popular activities carried out during this season:
Golf: If you're a sports person, Almeria has some very pretty golf courses such as Alboran Golf and Golf Resort Almerimar where you can enjoy playing this sport and have the time of your life.
Sightseeing: Almeria has a rich history which makes it a historical place with loads of places with fascinating architecture that is a must-see.
Museum Tour: Almeria has 3 famous museums within it, one of them is listed above. So delve into the deep history of Almeria as you tour these museums.
Horse Riding: There are many equestrian centers in Almeria where you'll be able to ride a horse and go on different routes within the city. The staff is quite helpful so you don't have to worry about not being an excellent horse rider.
Sunbathing: Almeria beaches are unspoiled generally, they are very peaceful and calm. You can spend a long day at the beach soaking up that winter sun.
Picnic: Almeria's Playa Zapillo beach gives you a perfect atmosphere and place for a picnic. There are plenty of restaurants at this beach where you can grab some food from and eat while enjoying the alluring view.
Day trips: Almeria has some heavenly destinations to it, you can always go on a day trip to some of them.
Shopping + Restaurants. Are they open in the fall, winter, or spring?
As Almeria has many local residents you will find most stores and restaurants open. Only those targeting tourists can be closed during some of the winter months. There are enough local grocery stores and supermarkets where you can get almost everything. Alcampo and Carrefour are two bigger superstores. The Centro Comercial Mediterráneo (Mediterraneo Shopping Center) is a complex in Almeria with dozens of boutiques and restaurants. It also has a supermarket within it. It has everything in one place for your convenience.
There are also wide ranges of restaurants at Almeria ranging from local cuisines to international ones. Whether you plan to spend a day at the beach or go on a shopping spree, Almeria restaurants have got you covered.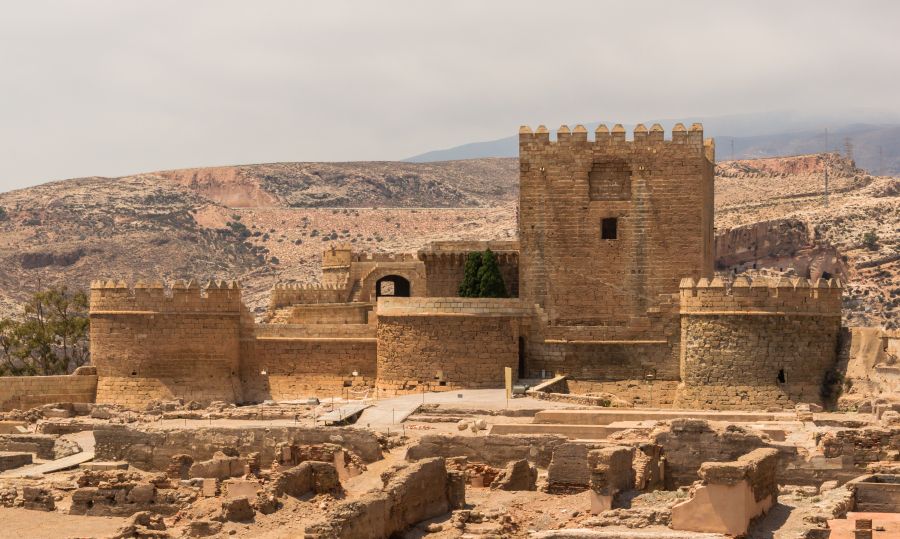 Transport
The nearest airport to Almeria is Almeria (LEI) Airport which is 8.7 km (5 Miles) away. Transport to and from the airport is pretty easy. Bus line 30 of suburbs runs through Retamar to Almeria and the bus stop of the airport lies halfway between. A bus runs from the airport to Almeria once every hour throughout the year. The bus stops at the train station Estación Intermodal de Almeria from where it is a short walk to the center of Almeria. The bus fare is round about €1.05 (approx. $1.15, £0.91, $1.57 CAD, $1.74 AUD) including the hand luggage. Consult this link for more information https://www.surbusalmeria.es/linea/30
The main type of transport in Almeria is bus transport and taxi services are also available. The city has an excellent bus service covering all areas of Almeria with regular buses running through the city every hour of the week. Intercity train services are also available. The train station located in Almeria known as Estación Intermodal de Almeria is about 1 km (0.6 Miles) from the city center. Check the following link for bus schedules. www.andalucia.com/travel/bus/almeria.htm
Health
The largest general hospital in Almeria is Torrecárdenas Hospital. It operates 24/7 and has competent staff with English speaking professionals as well. Here's a link to the hospital's official website. https://www.hospitaltorrecardenas.es/.
Other decent options include
Some of the good dental care units in Almeria are listed below:
Clínica Dental Millennium Almería
Laboratorio Dental Francisco Alonso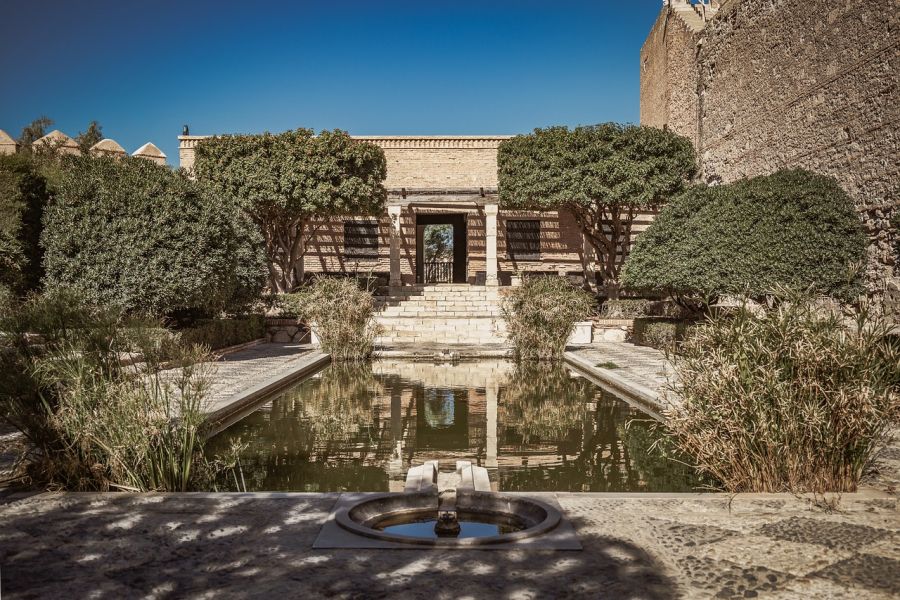 Accommodation
You can easily find a nice place to stay during your visit to the city. As it is off-season in winters, you can find some great deals in the real estate markets. Some of the most commonly used websites for rental homes are mentioned below:
Winter Camping
Almeria has one major camping site within itself. There are a couple of options located nearby as well.
Camping La Garrofa: This is located within Almeria with over 100 pitches and all kinds of facilities. Recreational activities are also offered. You can check more on their website; https://lagarrofa.com/
Camping Cabo de Gata: Located at Cabo de Gata Natural Park which is about 39 km (24 Miles) away from Almeria, this camping site offers a wide range of amenities and activities. Also, it has easy access to over 25 km (16 Miles)

of Spanish beaches so you can enjoy your stay here to the fullest.
RV/Campers/ Motor home
Almeria has one major RV Park where you can park your motorhome:
Camping La Garrofa: A very scenic park that allows you to bring pets too. It has very friendly staff and offers a wide range of amenities such as electricity, clean restrooms, and good food.
Camping Cabo de Gata: As stated above this park is also a decent option for you to park your motorhome.
Packing List
Weather: The fall, winter, and spring weather in Almeria (Spain) will normally be warm during the day and can be cold during the night. Of course in the fall and spring it will be warmer than in the winter. You have to pack accordingly.

Warm clothing: Even when you go to a warm location like Almeria (Spain) you should not forget to take some things with you for your trip back home. When you return you are adapted to the warmer weather and need something to protect you from your hometown temperatures.

Consider the Weather: Always look at the type of weather in Almeria (Spain). Things like humidity, wind, and rain do not show up in the temperature graph but can have a great impact on your wardrobe. There are several sites with long term forecasts and climate information. Is there often a short afternoon downpour like in the tropics, you maybe need to take a strong umbrella and shoos that can cope with the rain. If there is often a lot of wind you might need a more wind-resistant coat.

Check the local Shopping options: Try to find information about the local shopping options near your location in Almeria (Spain). Are there stores where you can buy all your daily supplies, or are some things difficult to get? For some more remote locations, the options can be limited. If a certain item is really important for you might need to take it with you.

Look at the Local Culture: The local culture in Almeria (Spain) can impact your wardrobe. If most activities are in more upscale locations you might take some more appropriate clothes with you. Or travelling if you travel to certain countries women need to cover themselves in certain areas.

Amenities: Know what's Included in your house or apartment. Is there a coffee maker, a toaster, a washer and dryer, an iron, what is in the kitchen, what kind of towels are there? Things that are there means you do not have to take them with you. A furnished apartment or house can mean something from a few pieces of furniture to a well-stocked place with all the things you have at home. But most of the time your rental will not be stocked.

Mix and match: Wear layers so you can use your wardrobe more efficiently. And do not worry about wearing something more often, probably only you will notice this.

Important for you: If there is something that is really important for you that you want to have present in your house or apartment, take it with you. This can be something like a special knife for the kitchen, or a small mirror that you use in the morning. You can also purchase it locally if it is not that expensive.

Pet supplies: If you take your pet with you don't forget to take supplies for a few days with you. And enough medication, vitamins, or other supplies if you can not purchase them in Almeria (Spain) locally.

Food: Don't take a lot of food with you. Only when there is something you really can not live without you, and it is not too heavy you could consider taking it with you.

Towels: Not all locations include bigger towels for the swimming pool or a visit to the beach. If you have to take them and don't have a lot of room you can buy some big thin towels.

Office supplies: Normally you will not find any office supplies in your house or apartment. If you think you will use them you could pack some supplies like a scissor, notepaper, envelopes, some pens, and more depending on your needs.

Limit yourself: Don't take too many shoes and jackets, you will not need them that often.

Best-fitting: Bring your favorite and best-fitting items that can multi-function

Washer: Do you have a washer and dryer onsite, you don't need to pack a lot of clothes
Clothing
Basics
Casual
Smart
Footwear
Toiletries
Beauty
Hygiene
Clothing
Basics
Casual
Outdoor
Footwear
Accessories
Toiletries
Medicine
Miscellaneous
Other
Toiletries
Beauty
Hygiene
Hair
Other
Medicine
Miscellaneous
Technology
Travel and Free time
Travel
Free time
Important
Documents
Money
Other locations close to this location:
Travelers' Map is loading...
If you see this after your page is loaded completely, leafletJS files are missing.
If you have any additions, or comments on the content on this page, please use our contact form to let us know.
Detailed weather during the year for Almeria Spain
What to do during the year in Almeria Spain