Also called San Miguel de la Palma, this gem of an island is part of the autonomous community of the Canary Islands located in the northwestern part of Spain. It lies off the northwest of Africa in the North Atlantic Ocean. Out of the seven Canary Islands, la Palma is the 5th in size. It is also home to one of the four major national parks of the Canary Islands. This interesting island is a volcanic ocean island and the site of one of the leading astronomical observatories in the world.
Originally formed as a seamount from volcanic activity three to four million years ago, la Palma is a mountainous region with an interesting geography thanks to the volcanic activities on the island. There are also a number of active but dormant volcanoes. La palmas economy is mostly centered on agriculture as it grows and exports vegetables and fruits like bananas, tomatoes as well as tobacco. In recent times, tourism is also becoming one of its major exports thanks to its beautiful landscapes, beaches, forests, and clear skies. The entire island is a protected UNESCO biosphere reserve.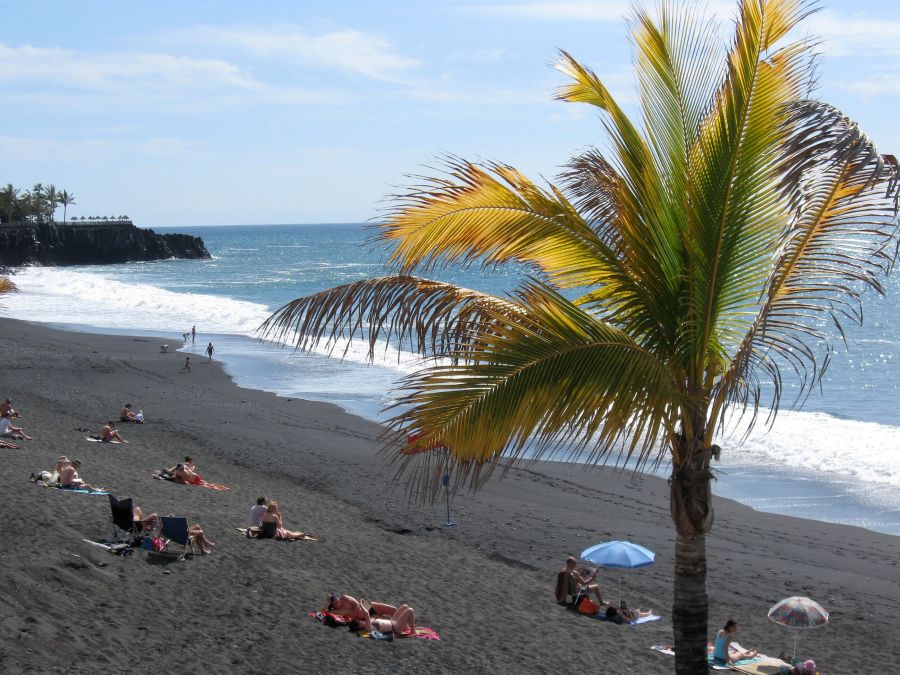 Why should people stay in La Palma
Many of the people who visit la Palma come in the winter as it is among the best times to see the entire island. Although it has a small population, the people are quite hospitable and friendly. The weather is also the perfect escape from all the snow back home. The skies are clear and the air is magnificent thanks to the pollution laws. There are interesting sites to see and things to engage in like visiting active volcanoes to pristine beaches with black sand and bright blue waters. The island is also blessed with gorgeous green forests that have many interesting animals dwelling in them.
Climate
The island is blessed with a tropical semi-arid climate. The weather is stable year-round and barely fluctuates. There is a big difference on what side of the island you are staying in. Due to the Passat winds coming in from the northeast and bring rain to the northeast of the island. That part is also green. The high mountains in the middle of the island keep the rain and clouds away from the west side of the island, that part is more like a dessert with a lot less vegetation. It can well be that you travel from the east side of the island with low hanging clouds and drizzly weather through the tunnel in 5 min to the west side, where it is sunny.
Winters are quiet and have the Mediterranean feel to them although they can be quite wet. Most of the year, the weather is sunny, pleasant, and mild. During the winter, it's perfect for exploring the island. Temperatures do drop during the winter and it gets a little cooler but not so cold that you would regret your trip. During the winter months, temperatures hover around 21°C (70°F) around the coast while the interior gets a little cooler with temperatures around 16°C (61°F)

Safety
Most of the safety concerns people have when traveling to la Palma has to do with natural disasters. Since there are active volcanoes on the island, one may assume it could erupt during your stay there. La Palma is quite safe in this regard as the volcanoes are all dormant with the most recent eruption being in the '70s. The island is still a relatively new tourist destination so there are hardly any attacks on tourists. Crime rates are also quite low. Snowbirds should exercise the same level of caution they would anywhere else and stay aware of their surroundings. Doing all this will ensure your holiday goes well.
Communication, internet, and cellphone in La Palma
La Palma is part of Spain and as such the official language spoken on the island is Spanish. A visit to La Palma offers you the opportunity to improve your Spanish skills as you will need to know a few vital phrases to communicate with the locals. Another dialect, the Canarian/Palmero version of Spanish is spoken in some areas as well so snowbirds who do speak Spanish should not be confused when they hear a different dialect than what they are used to. A few staff on holiday centers may speak English or German.
As La Palma is part of Spain, European residents can use their mobile phones without any problems (roam like home). For non-EU residents, it is advised to check the rates, and if needed buy a local sim card. You can buy one in dedicated outlets or supermarkets. SIM cards cost around $11 (approx. €9, £8, $14 CAD, $14 AUD) and come with free calls and texts valid for 28 days.
Wintersun Locations in La Palma
Santa Cruz: The capital of La Palma is an historic city with cobbled streets and historic mansions. It has also two nice sandy beaches. But remember it is on the more rainy side of the island.
Los Llanos: The largest city on the island and a lively place, but not near the sea. The city center is completely pedestrianized.
Puerto Naos: On the sunny side of the island this small seaside resort has a nice large black sand beach and a promenade with restaurants and shops.
Things to see in La Palma
Astronomical observatory – you can catch a glimpse of the stars and other heavenly bodies from the observatory. Stargazing in this location is among the top experiences in the world as light pollution is very low. The observatory is located at the top of the Roque de Los Muchachos.
Colonial towns – most of La Palma's architecture is still old-timey and unspoiled. The capital city has some of the most beautiful colonial structures you have ever seen. The cobbled streets lead to a range of modest or palatial colorful homes.
Volcanoes – the southern part of the island is lined with active but dormant volcanoes called the Cumbre Vieja. Climbers and hikers can have fun reaching the summit but if you prefer not to hike, you can still enjoy views of the volcanoes from the ground.
National parks – the national park is located within the stratovolcano of Caldera de Taburiente. There are magnificent views of the island from within the park as well as other interesting things to see like a colorful waterfall and miles of trees.
La Geria – wine lovers can expect to have a nice time exploring the vineyards in La Geria for a glimpse into the winemaking process.
Timanfaya- explore the volcanoes and natural rock formations in this national park. The scenery is beautiful and you can see geothermal demonstrations of the heat activity underground.
Majorica pearl factory- for a chance to see how your favorite pearl jewelry is made, a visit to Majorica pearl factory opens your eyes to how they are cultivated and made into fine jewelry.
Activities in La Palma in the winter
Beaches – la Palma is famous for its black sanded beaches. There are a number of beaches to choose from with warm ocean water for swimming.
Dolphin and whale watching – one of the best places to spot whales and dolphins, there are a number of water tours to the open ocean that are available including glass-bottomed boat tours.
Stargazing – the island has some of the best opportunities for stargazing. The small population of the island together with its distance from Africa and Europe means it has minimal light pollution and clear skies.
Shopping + Restaurants. Are they open in the winter?
Shops and restaurants are open in the winter and available for exploration. In addition to local markets, you can shop at a commercial shopping center. The Marina La Palma is a great place to start and there are also a number of chain retail outlets too. Whether it's for fashion items or locally made souvenirs to take home with you, there's definitely something for everyone. Restaurants serve up delicious local delicacies with seafood playing a major role in most dishes. Be sure to try out a local favorite, a thick stew dish made with vegetables and seafood.
Transport
There's one airport in La Palma where you probably will arrive. The airport is serviced by a number of airlines that land on the island one or more times per week. From the airport, you can take a bus or taxi to the city center.
Buses are quite common in la Palma and have an extensive road network. The buses, called guagua's are usually on time and a new one arrives every half hour to take you into the major parts of the island. You can see bus schedules on the bus company website.
Taxis are available as well with schedules and services up on their website. There are also bigger taxis that can hold more than one person. Taxis can be called to your location or you can flag one down.
There are also ferries that frequent the island's waterways and take you from one small island to another.
You can also hire a car for comfort and ease of moving around. The road networks are good and the highways are well developed. Renting a car for a day will cost around $13 (approx. €10, £9, $16 CAD, $17 AUD)
Health
La Palma has a great healthcare system. Snowbirds visiting should have travel insurance that covers medical costs. Most hospitals and healthcare centers have 24-hour services and are capable of handling both minor and serious health care cases. Not many medical staff speak English so you will have to specifically request for one and they'll be made available to you.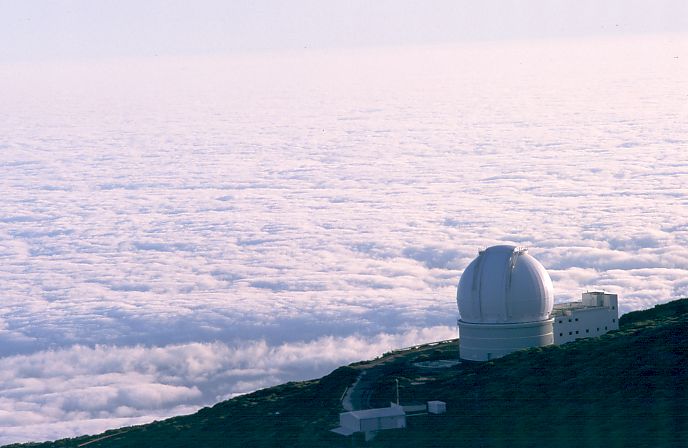 Accommodation
There are many holiday homes available in la Palma as well as short stays both in and outside of the city center. Snowbirds can find the perfect accommodation for them either by using a local leasing company or by finding one online. Rent for a one-bedroom upside of the city center cost $224 (approx. €187, £168, $291 CAD, $304 AUD) and a 3 bedroom costs $673 (approx. €564, £504, $874 CAD, $913 AUD).
Packing List
Weather: The winter weather in La Palma (Spain) will normally be warm during the day, but can be chilly during the night. You have to pack accordingly.

Warm clothing: Even when you go to a warm location like La Palma (Spain) you should not forget to take some things with you for your trip back home. When you return you are adapted to the warmer weather and need something to protect you from your hometown temperatures.

Consider the Weather: Always look at the type of weather in La Palma (Spain). Things like humidity, wind, and rain do not show up in the temperature graph but can have a great impact on your wardrobe. There are several sites with long term forecasts and climate information. Is there often a short afternoon downpour like in the tropics, you maybe need to take a strong umbrella and shoos that can cope with the rain. If there is often a lot of wind you might need a more wind-resistant coat.

Check the local Shopping options: Try to find information about the local shopping options near your location in La Palma (Spain). Are there stores where you can buy all your daily supplies, or are some things difficult to get? For some more remote locations, the options can be limited. If a certain item is really important for you might need to take it with you.

Look at the Local Culture: The local culture in La Palma (Spain) can impact your wardrobe. If most activities are in more upscale locations you might take some more appropriate clothes with you. Or travelling if you travel to certain countries women need to cover themselves in certain areas.

Amenities: Know what's Included in your house or apartment. Is there a coffee maker, a toaster, a washer and dryer, an iron, what is in the kitchen, what kind of towels are there? Things that are there means you do not have to take them with you. A furnished apartment or house can mean something from a few pieces of furniture to a well-stocked place with all the things you have at home. But most of the time your rental will not be stocked.

Mix and match: Wear layers so you can use your wardrobe more efficiently. And do not worry about wearing something more often, probably only you will notice this.

Important for you: If there is something that is really important for you that you want to have present in your house or apartment, take it with you. This can be something like a special knife for the kitchen, or a small mirror that you use in the morning. You can also purchase it locally if it is not that expensive.

Pet supplies: If you take your pet with you don't forget to take supplies for a few days with you. And enough medication, vitamins, or other supplies if you can not purchase them in La Palma (Spain) locally.

Food: Don't take a lot of food with you. Only when there is something you really can not live without you, and it is not too heavy you could consider taking it with you.

Towels: Not all locations include bigger towels for the swimming pool or a visit to the beach. If you have to take them and don't have a lot of room you can buy some big thin towels.

Office supplies: Normally you will not find any office supplies in your house or apartment. If you think you will use them you could pack some supplies like a scissor, notepaper, envelopes, some pens, and more depending on your needs.

Limit yourself: Don't take too many shoes and jackets, you will not need them that often.

Best-fitting: Bring your favorite and best-fitting items that can multi-function

Washer: Do you have a washer and dryer onsite, you don't need to pack a lot of clothes
Clothing
Basics
Casual
Smart
Footwear
Toiletries
Beauty
Hygiene
Clothing
Basics
Casual
Outdoor
Footwear
Accessories
Toiletries
Medicine
Miscellaneous
Other
Toiletries
Beauty
Hygiene
Hair
Other
Medicine
Miscellaneous
Technology
Travel and Free time
Travel
Free time
Important
Documents
Money