Spend your fall, winter, or spring in Roquetas de Mar, Spain: Is Roquetas de Mar a good snowbird location?
Roquetas de Mar is located on the Mediterranean coast, in the Costa Almeria. The town sits 21 km (13 Miles) from Almeria City and has a rich historical heritage while boasting of favorable climate and pristine, sandy beaches. Agriculture and fishing were the main drivers of the economy here before it became a popular resort. The old town area can be described as a window into the past when Roquetas de Mar was occupied by the Romans and the Moors. The construction of the new part of the town referred to as the "Playa Serena Urbanization", began in the late 1960s. Roquetas de Mar has a stunning landscape, a mix of old and new architecture, and excellent recreational opportunities for its visitors.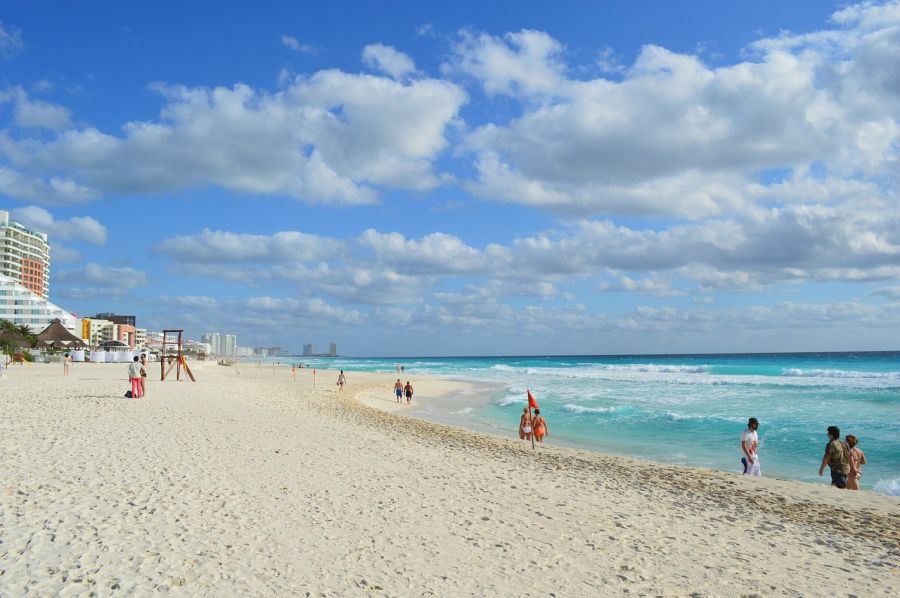 Why should people visit during the fall, winter, or spring?
Winter in Roquetas de Mar is an ideal choice for snowbirds who are looking for mild weather, a peaceful environment, and a beautiful landscape. The unspoiled, pristine beaches are perfect for soaking up some sunshine and other exciting water-based activities. The old town offers a glimpse into the fascinating history. The markets are a colorful and exciting spectacle, and at nighttime, the town comes alive with music bars, flamenco bars, and nightclubs. Winters also mark the arrival of the holiday season, so there are many festivities and celebrations during this time. The Christmas markets are set up in the first week of December, followed by many street performances and musical concerts. The Arrival of the Three Kings begins at dusk on the 5th of January. The 6th is a national public holiday.
Climate
Roquetas del Mar enjoys a perfect year-round Mediterranean climate, as does the whole of Costa Almeria. The winter weather is mild and comfortable and temperatures rarely fall below 18°C (64°F). The day time is pleasant whereas the evenings can get chilly. We, therefore, advise visitors to pack accordingly.

Things to see in Roquetas de Mar, Almeria
The coastal town offers its visitors excellent places to explore and enjoy. Some of them are:
The Beaches: The beaches in Roquetas de Mar are very vast and well maintained. They have bagged numerous awards including the "Blue flag award" or the "Q de Calidad Turística" in recent years. Playa Aguadulce, Playa Cerrillos, Playa Romanilla, and La Bajadilla are crowded beaches with astounding scenery, fine sand, many water-based activities, and a designated nudist area as well. Backed by an attractive promenade and chic sea bars, these beaches are the life of the town and offer something for all ages. Playa de Los Bajos and La Ventilla are quieter beaches and offer more peace, serenity, and privacy.
Castillo de Santa Ana was built in the 16th century directly over the beach on rocks. It was built as a protection against the numerous pirate attacks. This medieval castle has thick walls and fortified towers and can be seen from the beach. The sight of its towers is one of the attractions of this historic building
Faro de Santa Ana is an old lighthouse situated next to the Castillo Santa Ana. The lighthouse is used as an exhibition hall throughout the year for paintings, sculptures, photographs, and other cultural documentations.
Museo Taurino is a bullfighting museum. It has five rooms that display the history and culture of bullfighting in the region. The museum can be found inside the bullring. Many of the cultural events of Roquetas de Mar. concerts are held in the bullring as well.
Aquarium of Roquetas de Mar: It is the largest aquarium in Andalusia with more than a thousand marine specimens. Here you can learn about the habitats of various marine animals. Visit https://www.aquariumroquetas.com/ for more details.
Playa Serena Golf Club is a great golf course with a gorgeous landscape where visitors can enjoy a fun afternoon of golf.
Things to see not far from Roquetas de Mar, Almeria
There are some good options for visitors who want to explore beyond Roquetas de Mar. Some of these are listed below:
Punta Encinas-Sabinar Nature Park is located between Roquetas de Mar and Almeria. It is a semi-arid Mediterranean Ecosystem having four distinctive biotypes: sandy beaches (Playa de Punta Etinas), dunes, marshes, and salt pans. These biotypes provide a favorable environment for diverse flora and fauna. The area has obtained the title of Special Protection Area for Birds (SPA) and is a haven for bird watchers.
Aguadulce is a municipality of Roquetas de Mar located just 12 km (7 Miles) away. Playa Aguadulce is one of the most inviting and busiest places on the Almeria coast. There's a wide range of leisure and sporting activities to choose from. The promenade and the Marina also offer exciting entertainment both during the day and at night.
The Tabernas Desert is located about 44 km (27 Miles)

from Roquetas de Mar and is considered a geological wonder. The whole area was once covered with the ocean, over time natural desertification took place. The historic hilltop castle in Tabernas village has a great view of the landscape. There are many activities like hiking and horse riding which are available to visitors. You could also sample the food. It is prepared with the locally produced olive oil here.

Cabo de Gata-Níjar Natural Park is located 64 km (40 Miles) from Roquetas de Mar and is a UNESCO Biosphere Reserve. It is also part of UNESCO's Global Geoparks Network. It is a wild and isolated landscape with unique geological features. The area has also obtained the title of Special Protection Area for Birds (SPA) and offers hiking and camping facilities to visitors.
Almerimar is modern resort town situated 24 km (15 Miles)

from Roquetas de Mar. It boasts vast, beautiful, sandy beaches with crystal blue waters. A variety of water sports are available, such as diving, boating, and yachting. Fishing is also popular here and there is a fishing harbor too.

El Ejido is also a popular destination along the Coast of Almeria for beaches and sunshine. It is located 22 km (14 Miles)

from Roquetas de Mar and also offers interesting archaeological, artistic, and cultural sites for visitors to enjoy.
Activities in Roquetas de Mar, Almeria during winter
There is a lot to see and a lot more to do in Roquetas de Mar during winter. Some of the activities that take place are:
Fishing; being a coastal town, fishing is a coveted activity here that you can experience.
Unlimited water-based activities like sailing, surfing, canoeing, and snorkeling can be enjoyed here.
Bird Watching; The landscape and favorable climate of the region attracts many species of bird. It is a popular destination for bird watchers.
Horse Riding; Renting a horse and horseback riding along the beach or through nature parks is an exciting activity you could try.
Hiking; Hiking through trails in the natural parks and the mountains is an enjoyable activity.
Golf; Avid golfers can choose a course that suits them best. First-timers and golf enthusiasts can enjoy a first-class golf course and school at the impressive "Playa Serena Golf Club". For more information visit: https://golfplayaserena.net/.
Rent a bicycle or motorbike: Visitors can also rent a bicycle or motorized bike to explore the town and the coastal area on their own.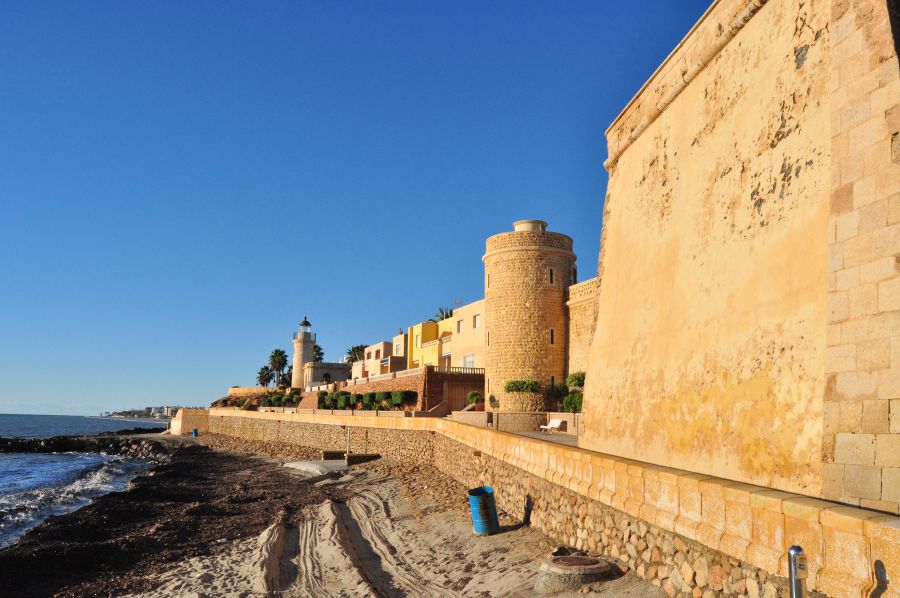 Shopping + Restaurants. Are they open in the fall, winter, or spring?
Expect that some of the shops and restaurants are closed during the quieter winter months. But you will still have some choice, and most supermarkets will be open.
This small coastal town does not have a lot of shopping centers but the local markets here offer an authentic cultural experience. You can find good merchandise at reasonable and affordable prices. Mercado de Abastos de Roquetas is the indoor municipal food market with around 46 stalls. These stalls sell a variety of items from fresh produce, meat, seafood, bakery items, and other gourmet items. In addition to the food market, there is a weekly market every Thursday in front of the Teatro Auditorio, where a variety of stalls sell everything from food, to clothes, leather goods, footwear, household items, even jewelry. Christmas markets in December are also a colorful and busy event.
This area is well known for its cuisines and culinary art. It revolves around seafood and other local delicacies like rice and tapas. The fish stews, seafood paellas, and Andalusian-style fried fish are a local favorite. Anyone who enjoys fresh seafood will love dining here.
The small Marina has plenty of tapas bars and excellent seafood restaurants to visit during your winter visit. There are also a few good restaurants that serve international cuisine like French, Italian, and Chinese. In a nutshell, there is no match for the friendly service, flavorful menu and breathtaking ocean views this place has to offer.
Transport
Almería Airport is the nearest airport. It is located precisely 25 km (16 Miles)

from Roquetas de Mar.

The nearest train station is located in Almeria City and is served by Renfe Railway Company. It is located 22.5 km (14 Miles) from Roquetas de Mar. Visit (https://www.renfe.com/es/es.html) for tickets and timetables.
Alsa Bus Company offers bus service in Roquetas de Mar. It is a regular and reliable bus service that runs between neighboring municipalities, towns, and cities. For tickets and timetables visit: (https://www.alsa.es/en/)
Health
Roquetas de Mar has good medical facilities. There are ready and available medical centers all over the area. Doctors are competent and many specialists are also present. Dentists are also available for consultation. English speaking staff are available, you won't have any problems communicating. A few medical centers and their websites are listed below: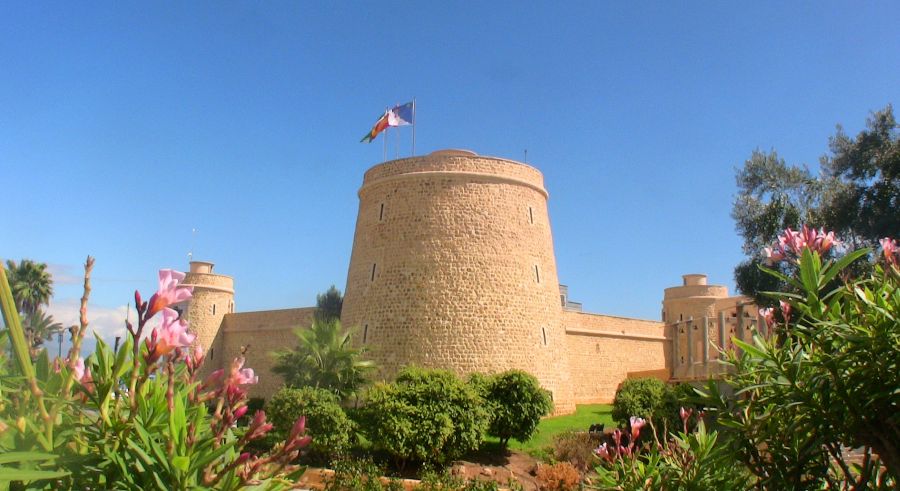 Accommodation
Visitors can look out for affordable apartments or condos for rent on https://www.airbnb.com/ There are also online platforms that can connect people who want to rent out their homes with people who are looking for accommodations in that locale.
Visitors looking for a long term or short term accommodation in Roquetas de Mar can visit targeted websites to find reasonable rates and good deals during the winter. On average a single bedroom apartment for two guests could cost around €350 (approx. $378, £314, $508 CAD, $547 AUD) per month, but this depends on the location. Some websites you can visit are:
Idealista www.idealista.com/
Spain houses www.spainhouses.net/
Home Away www.homeaway.com/
Winter Camping
Winter camping is a delightful way to take advantage of the mild winter weather, spend some time outdoors, and connect with nature. Roquetas de Mar has very few sites for camping but it is a destination popular with campers because of the abundance of the natural landscape, rare birds, and wildlife here. The campgrounds that offer camping facilities are:
RV/Campers/ Motor home
Owners of RVs and motorhomes can park and camp at the following sites:
Packing List
Weather: The fall, winter, and spring weather in Roquetas de Mar (Spain) will normally be warm during the day, but can be chilly during the night. Of course in the fall and spring it will be warmer than in the winter. You have to pack accordingly.

Warm clothing: Even when you go to a warm location like Roquetas de Mar (Spain) you should not forget to take some things with you for your trip back home. When you return you are adapted to the warmer weather and need something to protect you from your hometown temperatures.

Consider the Weather: Always look at the type of weather in Roquetas de Mar (Spain). Things like humidity, wind, and rain do not show up in the temperature graph but can have a great impact on your wardrobe. There are several sites with long term forecasts and climate information. Is there often a short afternoon downpour like in the tropics, you maybe need to take a strong umbrella and shoos that can cope with the rain. If there is often a lot of wind you might need a more wind-resistant coat.

Check the local Shopping options: Try to find information about the local shopping options near your location in Roquetas de Mar (Spain). Are there stores where you can buy all your daily supplies, or are some things difficult to get? For some more remote locations, the options can be limited. If a certain item is really important for you might need to take it with you.

Look at the Local Culture: The local culture in Roquetas de Mar (Spain) can impact your wardrobe. If most activities are in more upscale locations you might take some more appropriate clothes with you. Or travelling if you travel to certain countries women need to cover themselves in certain areas.

Amenities: Know what's Included in your house or apartment. Is there a coffee maker, a toaster, a washer and dryer, an iron, what is in the kitchen, what kind of towels are there? Things that are there means you do not have to take them with you. A furnished apartment or house can mean something from a few pieces of furniture to a well-stocked place with all the things you have at home. But most of the time your rental will not be stocked.

Mix and match: Wear layers so you can use your wardrobe more efficiently. And do not worry about wearing something more often, probably only you will notice this.

Important for you: If there is something that is really important for you that you want to have present in your house or apartment, take it with you. This can be something like a special knife for the kitchen, or a small mirror that you use in the morning. You can also purchase it locally if it is not that expensive.

Pet supplies: If you take your pet with you don't forget to take supplies for a few days with you. And enough medication, vitamins, or other supplies if you can not purchase them in Roquetas de Mar (Spain) locally.

Food: Don't take a lot of food with you. Only when there is something you really can not live without you, and it is not too heavy you could consider taking it with you.

Towels: Not all locations include bigger towels for the swimming pool or a visit to the beach. If you have to take them and don't have a lot of room you can buy some big thin towels.

Office supplies: Normally you will not find any office supplies in your house or apartment. If you think you will use them you could pack some supplies like a scissor, notepaper, envelopes, some pens, and more depending on your needs.

Limit yourself: Don't take too many shoes and jackets, you will not need them that often.

Best-fitting: Bring your favorite and best-fitting items that can multi-function

Washer: Do you have a washer and dryer onsite, you don't need to pack a lot of clothes
Clothing
Basics
Casual
Smart
Footwear
Toiletries
Beauty
Hygiene
Clothing
Basics
Casual
Outdoor
Footwear
Accessories
Toiletries
Medicine
Miscellaneous
Other
Toiletries
Beauty
Hygiene
Hair
Other
Medicine
Miscellaneous
Technology
Travel and Free time
Travel
Free time
Important
Documents
Money
Other locations close to this location:
Travelers' Map is loading...
If you see this after your page is loaded completely, leafletJS files are missing.
If you have any additions, or comments on the content on this page, please use our contact form to let us know.
Detailed weather during the year for Roquetas de Mar Spain
What to do during the year in Roquetas de Mar Spain