Puerto de la Duquesa is one of Costa del Sol's modern Marinas with long stretches of beach and a national park in its backyard. It is located at a distance of one hour from Malaga Airport and 45 minutes from Gibraltar Airport. La Duquesa is relatively quiet during most of the year except summers. It contains mostly relatively new buildings so do not expect an authentic Spanish feeling. The hinterland is more unspoiled than near Marbella and retains its natural scenery and authentic local character. The accommodation available in the area is apartments or houses. The Marina and residential area of Puerto de la Duquesa is situated between two fantastic blue flag beaches and is within an easy walk or drive to some less touristic Spanish villages.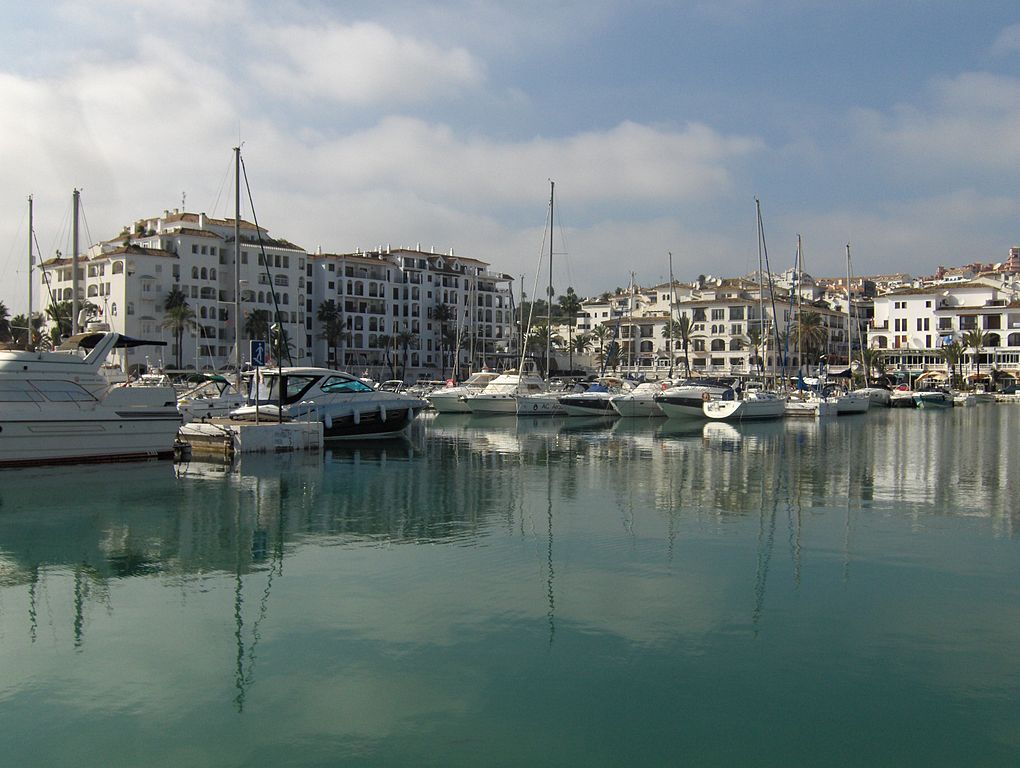 Why should people stay in Puerto de la Duequesa during the winter?
Winter is a good season for snowbirds that are looking for peace and warm weather side by side. The temperature is very agreeable for outdoor activities or just lounging at the beaches. Evening activities in Puerto de la Duquesa are dominated by the Marina. The attractive promenades surrounding the port offer a variety of restaurants, intimate bars and cafes. The Marina also offers nautical activities for those who are interested in mild adventure sports.
Climate
The weather is very mild and nice during winter. Actually the region enjoys around more than 300 days of sunshine a year with an average annual temperature of 25°C (77°F). The temperature during nighttime can be lower so visitors are advised to pack accordingly and expect some rainy days in the winter as well.

Things to see in Puerto de la Duequesa
When it comes to being a perfect winter retreat, the city has a lot to offer its visitors.
The Blue Flag Beaches: Both sides of Duquesa Marina are vast and pristine beaches. Playa de las Gaviotas and Playa del Castillo to the west and Playa Sabillias to the east
Marina De La Duquesa: A wonderful place with a great selection of bars and restaurants, in a convivial atmosphere. Great beaches nearby and interesting long walks along the paseo for those who like to keep fit.
La Duquesa Golf & Country Club: It is a luxury course was designed by the legendary American golf architect Robert Trent Jones.
Things to see not far from Puerto de la Duequesa
There are a lot of options for exploring beyond Puerto de la Duquesa itself. Some of these are listed below:
Castillo de la Duquesa: A short walk to the west of Puerto de la Duquesa is this Fortress built in the 18th century. Nearby are largely unexcavated Roman ruins. It was built to defend the coast from pirates. Today it houses the Archaeological Museum of Manilva. The objects exhibited in this museum come from the Roman archaeological site.
San Luis de Sabinillas: A short walk to the east is the fishing village of Sabinillas, which has a more Spanish feeling and much more permanent residents then La Duquesa. The seafront promenade makes a pleasant walk. Here you can find shops, supermarkets, banks, a health center, and all that modern life seems to require.
Estepona: It is a small lively town located 13 km (8 Miles) from Puerto de la Duquesa. Surrounded by the mountains of the Sierra Bermeja, Estepona has a pleasing landscape and climate which will enable visitors to make the most of the town's two Blue Flag beaches.
Marbella is situated 42 km (26 Miles) away and has hints of its former Moorish occupation. The history mingled with the luxurious beaches and gastronomy this place has to offer makes it a must-visit.
Fuengirola: It boasts miles of sandy coastline, a Moorish castle, a bio-zoo, and its own train station which serves the community of Puerto de la Duquesa.
Gibraltar: The town and rock of Gibraltar with the monkeys are worth a visit.
Activities in Puerto de la Duequesa in the winter
La Duequesa will be quit in the winter, but that doesn't mean there is nothing to do. Some of the activities are:
Boat tours and Cruises on the vast beaches of La Duquesa.
Nautical activities like scuba diving at the fully equipped Sports Marina.
Walking tours and hiking towards the national park and castles for panoramic views of the landscape.
Horse riding along the countryside
Cycling tours of the city and the countryside.
Golfing at the La Duquesa Golf and Country Club which boasts an 18 hole course designed by Robert Trent Jones the Senior.
Wine tasting and tours at the local vineyards.
Food tours to enjoy and learn about the city's agriculture and gastronomy. These are extended tours from farms to local markets to gain an understanding of the local produce of Spain.
Yoga classes at the beach.
Shopping + Restaurants. Are they open in the winter?
Puerto de la Duquesa is a small town with the Marina as the main hub of all activities. Winters are mostly less crowded here and thus there are no bustling street markets like other Spanish cities and towns. Expect a lot of restaurants and shops to be closed, particularly ones that are focusing on tourists. It does have basic supermarket chains and shops for essential goods. Those interested in shopping and market experience can take the local bus or taxi to Estepona or further along towards Marbella. Nearby Sabinillas has more permanent residences and will have more open shops and restaurants.
Gastronomy in this region is as exciting as anywhere in Spain. The vast choice of eating options include French, Italian, Chinese, Indian, Thai and, of course, Spanish with its fresh, local fish. Puerto de la Duquesa has excellent cafés serving a mixture of classic Spanish food at the numerous cafes, laidback bars, and excellent fine-dine restaurants near the Marina. Some of the names are mentioned below:
Albatros GastroBar
Restaurante Midas
Transport
Duquesa is about one and a quarter hour's drive from Málaga Airport on the A-7 coast road, 45 minutes from the Gibraltar Airport and one and a half hours from Jerez Airport. You can travel from Malaga Airport by bus, but it will take you approximately 2.5 hours. Check the options here: https://www.rome2rio.com/map/Malaga-Airport-AGP/La-Duquesa-Andalusia-Spain
Fuengirola Train Station is the only train station that serves the area. There is no train station in Puerto de la Duquesa. The only way you could get by train is going from Malaga to Fuengirola by train and then getting a bus from Fuengirola to Estepona which is 12 km from Puerto de la Duquesa.
For bus service Puerto de la Duquesa is on the Estepona to La Linea bus route. Consult bus timetables on our La Linea and Estepona bus station pages. Estepona to La Linea takes one and a half hours. La Duquesa is 20mins from Estepona and one hour from La Linea.
Expect that buses will run less regularly in the low season, and will start later and stop earlier than in the summer.
Taxis can be used for the shorter as well as longer routes.
Renting a bike and riding around the city yourself is also recommended.
Health
The nearest health center for the residents and vistors of Puerto de la Duquesa is situated in the village of Sabinillas. Centro de Salud San Luis de Sabinillas operates only 5 days a week and has the important facilities for patients. Probably you will find somebody that will speak English.
Cenyt Hospital is a private well equipped and modern hospital located in Estepona and is also open 24 hours a day for emergencies. English speaking staff and dental services are also available.
In Sabinillas you will also find the Internacional Dental Clinic where they can help you in English and German .
Accommodation
Visitors can look out for affordable apartments or villas for rent on www.airbnb.com which is an online marketplace that connects people who want to rent out their homes with people who are looking for accommodations in that locale.
Visitors looking for a long term accommodation in the city can also visit https://www.duquesa.net/rentals/.com. Apartments are available in the Marina, adjacent to the Marina towards Castillo, and on the hill overlooking the Marina closer to Duquesa Golf. The apartments available can be from 1 bedroom to 3 bedrooms according to the needs of the guests. The rent for two bedroom apartment can start from €500 (approx. $605, £442, $768 CAD, $783 AUD) per month depending upon the location and the amenities.
Winter Camping
A winter camping can be an excellent option for visitors who like camping. There are a limited number of camping sites in and around Puerto de la Duquesa. They can be booked online through their websites for convenience and discount offers. Two camping sites are mentioned below:
Camping La Bella Vista Situated on the beach-front and close to Puerto de La Duquesa, the 150 pitches combined with modern, high-quality facilities, make La Bella Vista the perfect choice for your holiday. http://www.campinglabellavista.com/
Camping Parque Tropical is located between Marbella and Estepona in the heart of the Costa del Sol, 5 minutes from the beach, in an old nursery of tropical plants that preserves hundreds of varieties of botanical interest. https://www.campingparquetropical.com/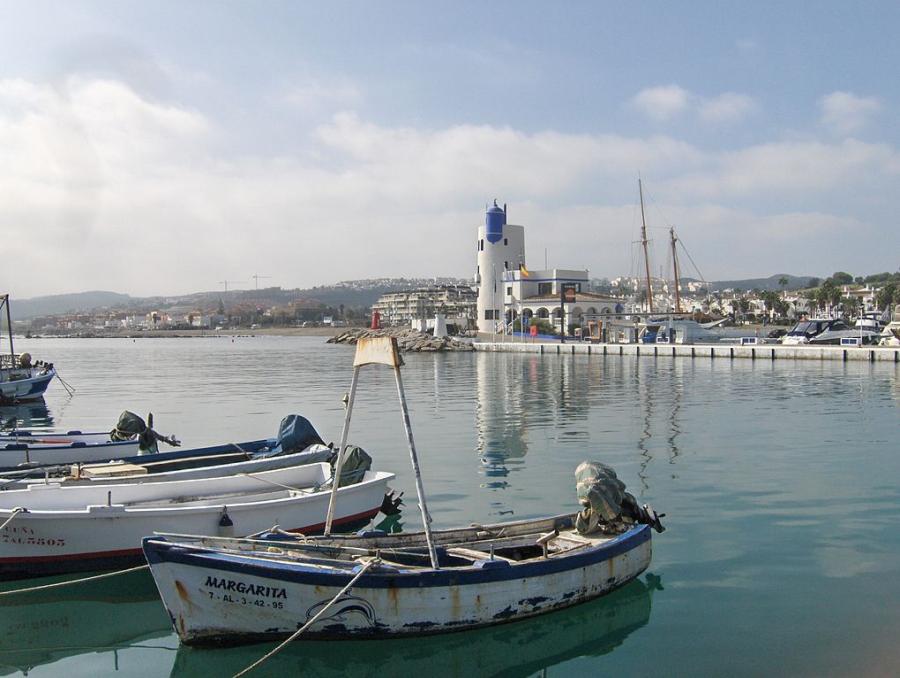 RV/Campers/Motorhome
The campsites and campervan sites near Puerto de la Duquesa are limited in number and two of those are listed below:
Packing List
Weather: The winter weather in Puerto de la Duequesa (Spain) will normally be warm during the day and can be cold during the night. You have to pack accordingly.

Warm clothing: Even when you go to a warm location like Puerto de la Duequesa (Spain) you should not forget to take some things with you for your trip back home. When you return you are adapted to the warmer weather and need something to protect you from your hometown temperatures.

Consider the Weather: Always look at the type of weather in Puerto de la Duequesa (Spain). Things like humidity, wind, and rain do not show up in the temperature graph but can have a great impact on your wardrobe. There are several sites with long term forecasts and climate information. Is there often a short afternoon downpour like in the tropics, you maybe need to take a strong umbrella and shoos that can cope with the rain. If there is often a lot of wind you might need a more wind-resistant coat.

Check the local Shopping options: Try to find information about the local shopping options near your location in Puerto de la Duequesa (Spain). Are there stores where you can buy all your daily supplies, or are some things difficult to get? For some more remote locations, the options can be limited. If a certain item is really important for you might need to take it with you.

Look at the Local Culture: The local culture in Puerto de la Duequesa (Spain) can impact your wardrobe. If most activities are in more upscale locations you might take some more appropriate clothes with you. Or travelling if you travel to certain countries women need to cover themselves in certain areas.

Amenities: Know what's Included in your house or apartment. Is there a coffee maker, a toaster, a washer and dryer, an iron, what is in the kitchen, what kind of towels are there? Things that are there means you do not have to take them with you. A furnished apartment or house can mean something from a few pieces of furniture to a well-stocked place with all the things you have at home. But most of the time your rental will not be stocked.

Mix and match: Wear layers so you can use your wardrobe more efficiently. And do not worry about wearing something more often, probably only you will notice this.

Important for you: If there is something that is really important for you that you want to have present in your house or apartment, take it with you. This can be something like a special knife for the kitchen, or a small mirror that you use in the morning. You can also purchase it locally if it is not that expensive.

Pet supplies: If you take your pet with you don't forget to take supplies for a few days with you. And enough medication, vitamins, or other supplies if you can not purchase them in Puerto de la Duequesa (Spain) locally.

Food: Don't take a lot of food with you. Only when there is something you really can not live without you, and it is not too heavy you could consider taking it with you.

Towels: Not all locations include bigger towels for the swimming pool or a visit to the beach. If you have to take them and don't have a lot of room you can buy some big thin towels.

Office supplies: Normally you will not find any office supplies in your house or apartment. If you think you will use them you could pack some supplies like a scissor, notepaper, envelopes, some pens, and more depending on your needs.

Limit yourself: Don't take too many shoes and jackets, you will not need them that often.

Best-fitting: Bring your favorite and best-fitting items that can multi-function

Washer: Do you have a washer and dryer onsite, you don't need to pack a lot of clothes
Clothing
Basics
Casual
Smart
Footwear
Toiletries
Beauty
Hygiene
Clothing
Basics
Casual
Outdoor
Footwear
Accessories
Toiletries
Medicine
Miscellaneous
Other
Toiletries
Beauty
Hygiene
Hair
Other
Medicine
Miscellaneous
Technology
Travel and Free time
Travel
Free time
Important
Documents
Money