Spend your fall, winter, or spring in Altea, Spain: Is Altea a good snowbird location?
Altea is a small town located in the region of Alicante and is the perfect destination if you are looking for a retreat at a place where the true historical value stands tall and the modern world steps in to create a perfect balance. Altea was first named by the Moors who named it Althaya, which meant "health to all". The place is a treat to art lovers and is known to be among the most delightful towns at the Costa Blanca. The place has a rich history and offers remarkable views at the hilltop where the old town rests.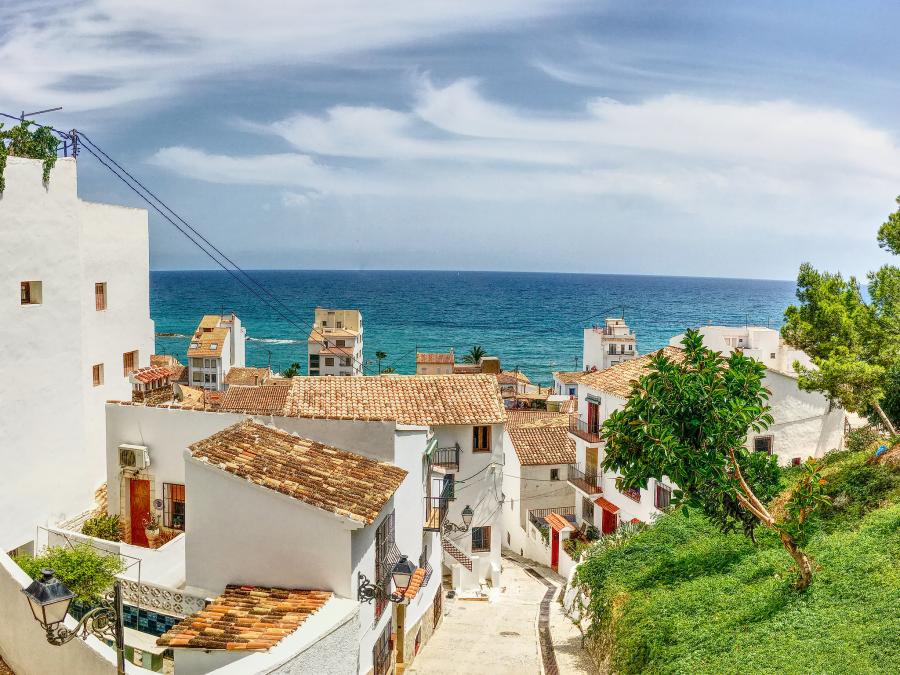 Why should people stay in Altea during the fall, winter, or spring?
Altea is among the favorite towns for many non-Spanish visitors, be it winter or summer. The town is a lot quieter and serene as compared to the summer season. Most of the people come by to enjoy the calm surroundings and explore the rich history. The weather has never been a problem in winters because Altea's climate is fairly predictable with a lot of sunshine to follow. It is ideal for snowbirds who want a winter getaway to enjoy the fascinating blue waters, exquisite beaches, spectacular views, pleasant weather and peaceful walks along the seafront. For experiencing the true Spanish experience in winters, Altea is your place to be this winter.
Climate
Altea's temperature stays around 18°C - 20°C (64°F - 68°F) throughout the year. In winter, the days are shorter and the weather is fairly pleasant with a lot of sunshine. The town experiences ideal Mediterranean weather with little rainfall and mild sunny days.

Things to see in Altea
The town of Altea itself is a treat. What you can call an Art lover's dream, always has something pleasing for the eyes at one corner of the town or the other. From the lively markets to the whitewashed buildings and maze-like cobbled streets of Altea, one may ask, what more can I ask for on a trip to Spain? Here are some of the remarkable landmarks and popular places in the area mentioned below.
Altea beaches: Easily accessible on foot if you are living in the main town. With the variety of beaches at Altea, you won't have a problem finding your favorite spot.
La Mare de Déu Del Consol
Altea Market: A vibrant and lively market place every Tuesday to satisfy all your daily essentials and inner aesthetics at the same time.
Streets of Altea: The narrow, cobbled streets of the area is a whole other adventure and one of the specialties of Altea. One must visit the maze-like streets of the old town- Casco Antiguo.
Iglesia Ortodoxa Rusa San Miguel Arcangel: The architectural beauty of this Russian Orthodox Church highlights a timeframe of the 17th century as was known to be one of a kind in Spain when it was first constructed.
Marina Greenwich: Located in the south of the town. A pleasant place for wandering along the port with great views and a clear atmosphere.
Things to see not far from Altea
Being at a reasonably short distance from Benidorm and Calpe, there are many adventures one can go on to during their stay at Altea.
Trip to Jalon Valley
Visit Algar Waterfalls: Experience the refreshing beauty and relax at nature-friendly destinations.
El Castell de Gaudalest
Calpe: A day trip to Calpe to visit the town's archeological museums and fish market.
Terra Mitica Theme Park: On the way to Benidorm. It has many attractions to offer with almost all Mediterranean countries represented.
Fuentes De Algar: On the way to Benidorm.A beautiful relaxing spot with a lot of greenery, waterfalls, and views to offer.
Activities in Altea in the fall, winter, or spring
There are many things one can do while staying at Altea. There are many annual festivals held in the small town and people tend to keep themselves busy with the numerous places to visit and see during the winters.
Moors and Christians Festival: (September)Like many other Spanish towns, Altea holds its own version of the festival which highlights the history and culture of the small town.
Festa del Porquet: (Mid-February) The festival of the pig. Celebration of their Spanish cuisine which features a lot of Pork.
Altea Tuesday Market
Scenic Jeep Tour: Drive through the coastal towns of Altea and making different stops on the way for places of visitation.
Altea Beaches: Enjoy a day at the beach to relax and take in the clean atmosphere.
Exploring Old Town Altea: The old town is rich in culture and has great historical value. Exploring the streets and visiting the museums of Altea is an incomparable experience all in itself.
Safari Aitana Jeep Tour: Authentic Safari in an open jeep ride.
Golf: Altea offers golf opportunities at the Altea Club de Golf.
Yoga Retreats: Many options available for yoga retreats with English speaking instructors as well.
Walking and Cycling: enjoy one of the many walks, or rent a bike.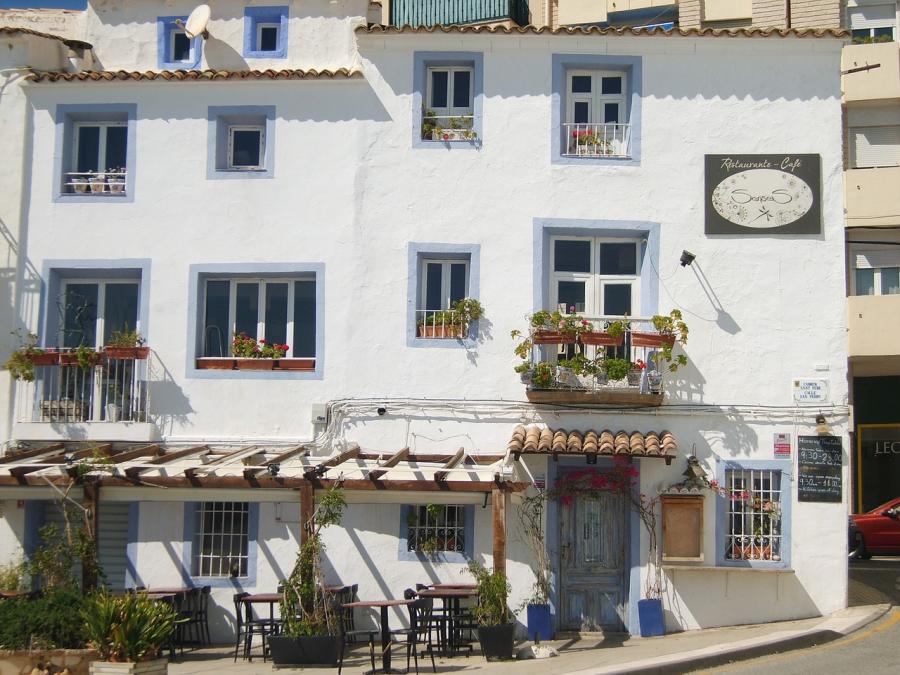 Shopping + Restaurants. Are they open in the fall, winter, or spring?
Altea follows a typical healthy Mediterranean diet with fresh produce including seafood and fruits/vegetables. Gastronomy is a part of Altea's tradition and culture and plays a vital role in the local cuisine. Some of the famous restaurants include:
La Costera de Altea
Qvo Helado Artesano Altea
El Perro Negro
Cafe Opera
The Altea Local Market is rich in fresh produce and offers daily life essentials at reasonable prices. It is one of the largest markets at the Costa Blanca and has many stalls present where one can look for souvenirs and presents to remember the town by. In winters, the variety of local stalls is comparatively less but the local market still provides you with enough options to fulfill your needs. Handicraft items and leather products are seen quite often. Sometimes, there are stalls offering jewelry, clothing items and even toys.
Transport
Altea's public transport is well established and has many various routes and buses traveling day in and out to the neighboring town in Costa Blanca. The system is efficient and convenient for the people living in Altea, throughout the year.
The local line nº10 of Llorent Bus, a public transport service offers various stops within Altea. The transport company Ubesa also takes different routes to connect to the different neighboring towns of Altea. Altea also has its own Tram Stop (www.tramalicante.es ) which is relatively cheaper for people traveling out of Altea, however, the schedules aren't always as flexible and people normally prefer the bus.
Rome2rio is another service (www.rome2rio.com ) that helps the people in Altea to move around easily at reasonable rates. By providing available options.
The closest airport to Altea is the Alicante Airport which is approximately a 50-minute drive from the town. There are some car rental services available at the airport that are readily available to take the visitors to Altea and they offer slightly discounted rates. Other options like the Rideshare, taxi, and cars are also available to move about.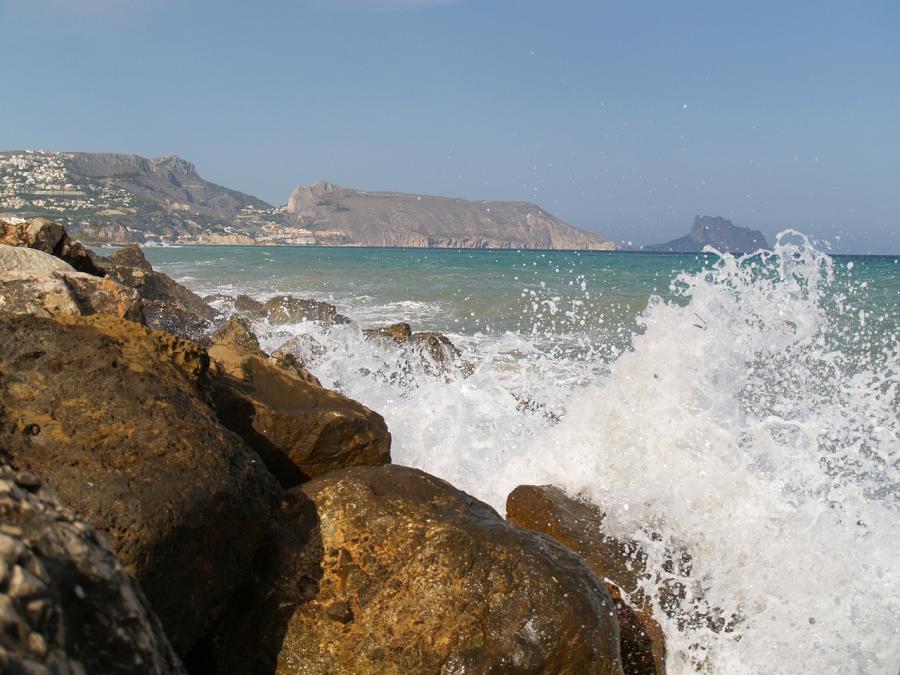 Health
Quality hospitals and wide-ranging medical care facilities available with English speaking staff.
Accommodation
There are a number of different rental companies present in Altea, whether you're looking for an apartment or a villa. One of the most popular organizations includes vrbo (www.vrbo.com) which offers a large variety of rental properties like apartments and villas that are available for longer periods of time.
Idealista (www.idealista.com)is another organization that connects you to local renters and real estate agents who offer apartments with rates starting from €450 (approx. $481, £388, $647 CAD, $728 AUD) per month.
Other options like Airbnb (www.airbnb.com) are also available in case you're looking for a more customized offer. The prices vary according to the location and the size of the accommodation.
Winter Camping
Camping Santa Clara Altea: (https://www.campingsantaclaraaltea.com/) Staring from €25 (approx. $26, £21, $35 CAD, $40 AUD). Among the only proper camping sites in Altea with a decent view and good atmosphere. The beach is easily accessible on foot and the campsite offers mesmerizing views of the sea.
Other camping sites like Camping Calp-Mar (https://www.campingcalpemar.com/) are also available in the nearby towns and offer a good camping experience to the visitors.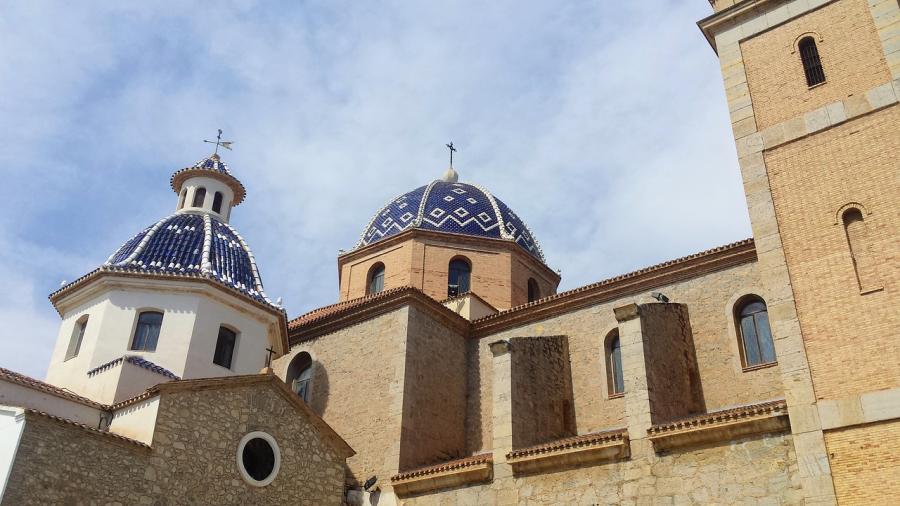 RV/Campers/Motorhome
If you are traveling with a Motorhome, San Antonio Altea (https://www.sanantonioaltea.com/) is the right place for you to park your motorhome at the perfect seaside location with a comfortable atmosphere and many facilities. It is located between Altea and Albir on the coastal road.
Packing List
Weather: The fall, winter, and spring weather in Altea (Spain) will normally be warm during the day and can be cold during the night. Of course in the fall and spring it will be warmer than in the winter. You have to pack accordingly.

Warm clothing: Even when you go to a warm location like Altea (Spain) you should not forget to take some things with you for your trip back home. When you return you are adapted to the warmer weather and need something to protect you from your hometown temperatures.

Consider the Weather: Always look at the type of weather in Altea (Spain). Things like humidity, wind, and rain do not show up in the temperature graph but can have a great impact on your wardrobe. There are several sites with long term forecasts and climate information. Is there often a short afternoon downpour like in the tropics, you maybe need to take a strong umbrella and shoos that can cope with the rain. If there is often a lot of wind you might need a more wind-resistant coat.

Check the local Shopping options: Try to find information about the local shopping options near your location in Altea (Spain). Are there stores where you can buy all your daily supplies, or are some things difficult to get? For some more remote locations, the options can be limited. If a certain item is really important for you might need to take it with you.

Look at the Local Culture: The local culture in Altea (Spain) can impact your wardrobe. If most activities are in more upscale locations you might take some more appropriate clothes with you. Or travelling if you travel to certain countries women need to cover themselves in certain areas.

Amenities: Know what's Included in your house or apartment. Is there a coffee maker, a toaster, a washer and dryer, an iron, what is in the kitchen, what kind of towels are there? Things that are there means you do not have to take them with you. A furnished apartment or house can mean something from a few pieces of furniture to a well-stocked place with all the things you have at home. But most of the time your rental will not be stocked.

Mix and match: Wear layers so you can use your wardrobe more efficiently. And do not worry about wearing something more often, probably only you will notice this.

Important for you: If there is something that is really important for you that you want to have present in your house or apartment, take it with you. This can be something like a special knife for the kitchen, or a small mirror that you use in the morning. You can also purchase it locally if it is not that expensive.

Pet supplies: If you take your pet with you don't forget to take supplies for a few days with you. And enough medication, vitamins, or other supplies if you can not purchase them in Altea (Spain) locally.

Food: Don't take a lot of food with you. Only when there is something you really can not live without you, and it is not too heavy you could consider taking it with you.

Towels: Not all locations include bigger towels for the swimming pool or a visit to the beach. If you have to take them and don't have a lot of room you can buy some big thin towels.

Office supplies: Normally you will not find any office supplies in your house or apartment. If you think you will use them you could pack some supplies like a scissor, notepaper, envelopes, some pens, and more depending on your needs.

Limit yourself: Don't take too many shoes and jackets, you will not need them that often.

Best-fitting: Bring your favorite and best-fitting items that can multi-function

Washer: Do you have a washer and dryer onsite, you don't need to pack a lot of clothes
Clothing
Basics
Casual
Smart
Footwear
Toiletries
Beauty
Hygiene
Clothing
Basics
Casual
Outdoor
Footwear
Accessories
Toiletries
Medicine
Miscellaneous
Other
Toiletries
Beauty
Hygiene
Hair
Other
Medicine
Miscellaneous
Technology
Travel and Free time
Travel
Free time
Important
Documents
Money
Other locations close to this location:
Travelers' Map is loading...
If you see this after your page is loaded completely, leafletJS files are missing.
If you have any additions, or comments on the content on this page, please use our contact form to let us know.
Detailed weather during the year for Altea Spain
What to do during the year in Altea Spain