Spend your fall, winter, or spring in Fuengirola, Spain: Is Fuengirola a good snowbird location?
Fuengirola is among the most tourist-friendly locations on the Costa del Sol. It is located between the towns of Malaga and Marbella. The place is most well-known among tourists for its wide and long beaches and its friendly climate. The town also has numerous other facilities for its visitors and developed into an ideal location for people who are looking for a wonderful time in the winter.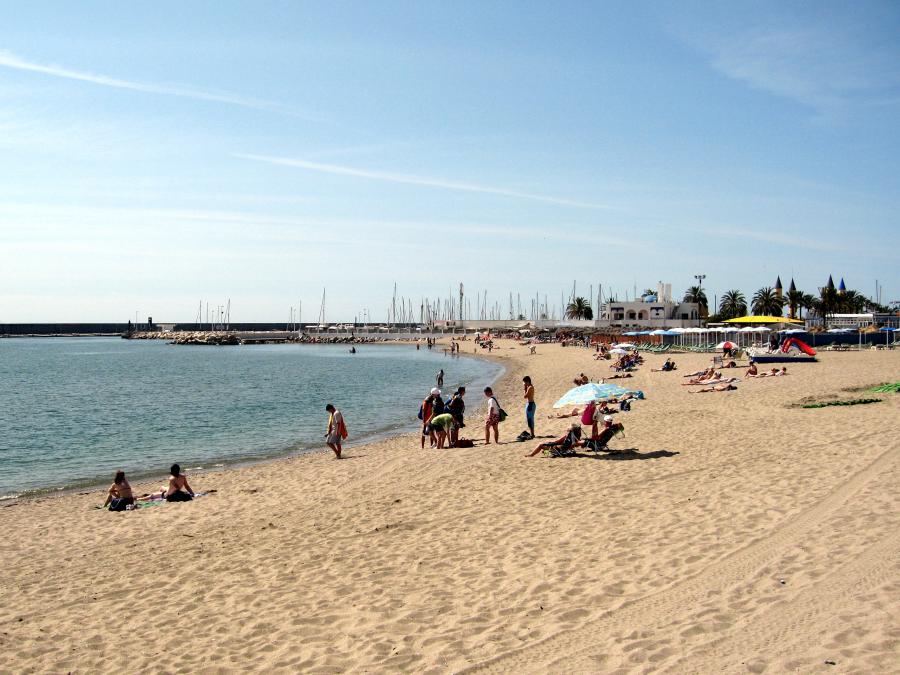 Why should people stay in Fuengirola during the fall, winter, or spring?
Fuengirola has been an important tourist destination for quite some time. For winter visitors it lively town with and a good winter escape with nice, mild weather on most days. It is surrounded by many potential sightseeing places that you can visit while staying here. You will also find yourself enjoying the different aspects of the town itself including the local cuisine and the golden sandy beaches.
Climate
Fuengirola lies 13 meter (43 feet) above sea-level and so, experiences a typical subtropical Mediterranean climate with an average temperature of  17°C (63°F) in the winter. The summers can get hot but the cool wind makes the temperature bearable. In winters, however, you experience mild weather, lots of sunshine with fairly pleasant afternoons, and somewhat colder nights. The winter also sees several rainy days. It is advisable to keep appropriate clothing.

Things to see in Fuengirola
Being an important tourist location with rich history, this town has a lot to offer. Some of the main attractions are mentioned below.
Bioparc Fuengilora: An artificial tropical forest made for animals. A unique place to visit as this zoo is unlike any other, you get to see and interact with many different animals while being in their natural habitat.
Fuengirola Beach: The beach of Fuengirola is a spotless golden sand beach with a large promenade where people like to take long walks and admire the picturesque views of the sea. You will find many restaurants and bars in this area.
Castillo Sohail: A great historic landmark of the area as the castle was built back in the Moorish times. It lies on top of a hill and is free for visitors. The views from the castle are breathtaking and definitely worth the climb.
Museo de Historia: The museum takes you through the town's history all the way back to the Romans. It is an interesting visit for those who want to familiarize themselves with the history of Fuengirola.
Los Boliches: Located in the eastern part of the main town. You can visit the place to experience the true Spanish essence as the square has plenty of restaurants and bars. Easily accessible by train.
Things to see not far from Fuengirola
When in Fuengirola, you will have access to many potential places in the surrounding areas that one can visit. Some of these include:
Selwo Marina: Located in Benalmadena (16 km (10 Miles)

from Fuengirola). It is a small marine park and is home to many different species including dolphins and sea lions. It is the only one of its kind in the area and is an interesting place to visit.

Village of Mijas: Located approximately 10 minutes away from Fuengirola. This charming white-washed village offers the most beautiful sites in all of Andalucía. It is a great place to explore for a day trip.
La Térmica: Art gallery located in Malaga (32 km (20 Miles)

from Fuengirola). The building itself is a work of art and gives you a spectacular insight into the artistic disciplines and cultural relevance from different perspectives. It is definitely worth the visit.

Alcazaba Fortress: Located in Malaga (33 km (21 Miles) from Fuengirola). It is a historic landmark of the city and well known for its archeological value and beauty. The fortress dates back to the 11th century.
Museo Picasso Malaga: The Picasso museum of Malaga (33 km (21 Miles)

from Fuengirola) is very popular among tourists. The museum is small but has a nice collection.
Activities in Fuengirola in the fall, winter, or spring
Fuengirola offers a number of activities one can participate in to make the stay worthwhile.
Beaches: The town is known for its beautiful widespread sandy beaches. There are endless options available for you to spend the perfect day at the beach.
Parque Miramar Shopping Centre: Visitors can spend their time shopping in this large shopping district full of a variety of products at reasonable rates. You will find many restaurants and bars in the area too.
Golf: There are two fantastic golf courses available in the town – Los Olivos and Los Lagos. They are easily accessible and perfect for golf lovers.
Fuengirola Feria: A cultural festival of the town, held in the first week of October. It is a week-long festival and full of life as it holds great significance for the people. If you are a visitor during this time, you must attend the Feira.
Plaza Constitucion: The plaza is an ideal location for peace lovers. The square has a charming atmosphere where people come and spend a nice relaxing day and enjoy their time at the restaurants and bars in the area.
Tapas Adventure: One must visit the local tapas bars and taverns to taste the true Spanish culture and tradition of the area.
Walking/Cycling: The area has many routes.
Yoga Retreats: Find the perfect fitness regime for yourself at Fuengirola as the place offers numerous opportunities for you to enjoy your holiday with the best yoga retreats in the area.
Shopping + Restaurants. Are they open in the fall, winter, or spring?
In Fuengirola, you will have an amazing choice of restaurants to choose from. Many will be open in the winter, only at some quieter locations you will see shops and restaurants focusing on tourists closed. The food won't disappoint you, no matter what your preference may be. It is highly recommended to visit the local Tapas bars and taste the local Spanish cuisine. Some of the popular restaurants of the area are mentioned below:
When it comes to shopping in Fuengirola, you won't be disappointed by the number of options you'll have. Whether it's the basic necessities that you need in your day-to-day life or a guilty shopping spree to your favorite brand, you're covered. The main shopping areas in the town are:
Fuengirola Street Market: People normally come here to buy daily life essentials like fruits, vegetables, meat, and milk, etc. The place is a common hub for everyone living in Fuengirola as it offers a variety of products with reasonable rates.
Transport
The town has its own Bus station which is located in the town center, on Calle Jacinto Benavente. The bus service around Fuengirola is excellent as you can get around easily in a comfortable yet affordable manner. The bus also takes intercity routes so you can easily plan your visit to the nearby towns through the local bus service.  
The town also has its own Train station which is located on the Avenida Jesus Santos Rein. You can catch the train to the nearby towns of Malaga, Benalmadena, Torremolinos and many others. This a convenient form of transport and easily accessible. The train runs every 20 minutes almost all day long and is also quite reasonable. 
The nearest Airport to Fuengirola is the Malaga Airport which is approximately 25 km (16 Miles) away from the town. The best mode of transport to the town is through the train as it is cheap and easily accessible. The train station is a 2-minute walk from the arrivals.
Health
In Fuengirola, there is no hospital in the town itself, however public and private health facilities are available. English speaking staff will not be a problem. The nearest hospital is located nearby in Benalmadena, and it takes about 20 min by car. The health staff there is perfectly suitable for anyone who walks in with a problem. Some of the nearby health facilities are mentioned below:
Las Lagunas Clinic
Hospital Costa del Sol
Quirónsalud Medical Center
English Dental Practice
Also, English-speaking dentists are available in Fuengirola.
Accommodation
There are a number of different rental companies present in Fuengirola. Whether you're looking for an apartment or a villa, you can check out these websites for long-term rental spaces according to your needs
Winter Camping
Camping Fuengirola: Located within walking distance from the town center. It provides numerous facilities and excellent service to visitors.
Camping Cabopino: An excellent site for campers as it is located in Malanga approximately 18km away from Fuengirola. Further information can be gathered at their website (www.campingcabopino.com/)
Camping La Buganvilla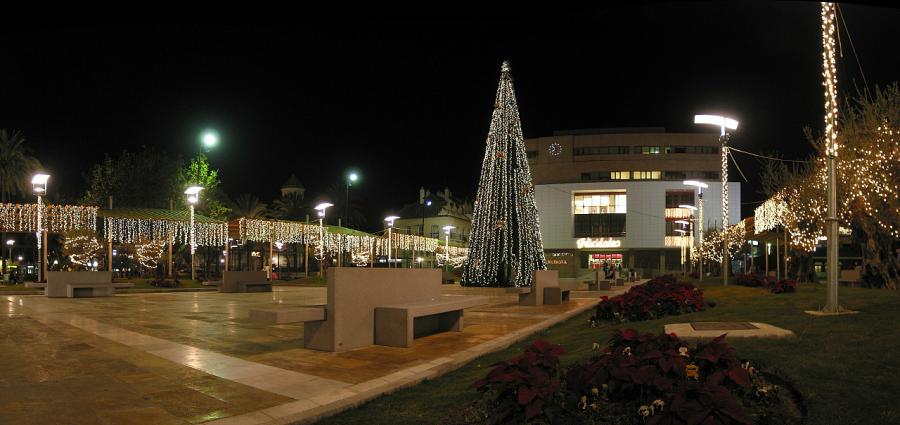 RV/Campers/Motorhome
If you are traveling with a Motorhome, Camping Fuengirola and Camping La Buganvilla have decent locations to offer with rates starting from €10 (approx. $10, £8, $14 CAD, $16 AUD). Some of the locations are located near the town.
Packing List
Weather: The fall, winter, and spring weather in Fuengirola (Spain) will normally be warm during the day and can be cold during the night. Of course in the fall and spring it will be warmer than in the winter. You have to pack accordingly.

Warm clothing: Even when you go to a warm location like Fuengirola (Spain) you should not forget to take some things with you for your trip back home. When you return you are adapted to the warmer weather and need something to protect you from your hometown temperatures.

Consider the Weather: Always look at the type of weather in Fuengirola (Spain). Things like humidity, wind, and rain do not show up in the temperature graph but can have a great impact on your wardrobe. There are several sites with long term forecasts and climate information. Is there often a short afternoon downpour like in the tropics, you maybe need to take a strong umbrella and shoos that can cope with the rain. If there is often a lot of wind you might need a more wind-resistant coat.

Check the local Shopping options: Try to find information about the local shopping options near your location in Fuengirola (Spain). Are there stores where you can buy all your daily supplies, or are some things difficult to get? For some more remote locations, the options can be limited. If a certain item is really important for you might need to take it with you.

Look at the Local Culture: The local culture in Fuengirola (Spain) can impact your wardrobe. If most activities are in more upscale locations you might take some more appropriate clothes with you. Or travelling if you travel to certain countries women need to cover themselves in certain areas.

Amenities: Know what's Included in your house or apartment. Is there a coffee maker, a toaster, a washer and dryer, an iron, what is in the kitchen, what kind of towels are there? Things that are there means you do not have to take them with you. A furnished apartment or house can mean something from a few pieces of furniture to a well-stocked place with all the things you have at home. But most of the time your rental will not be stocked.

Mix and match: Wear layers so you can use your wardrobe more efficiently. And do not worry about wearing something more often, probably only you will notice this.

Important for you: If there is something that is really important for you that you want to have present in your house or apartment, take it with you. This can be something like a special knife for the kitchen, or a small mirror that you use in the morning. You can also purchase it locally if it is not that expensive.

Pet supplies: If you take your pet with you don't forget to take supplies for a few days with you. And enough medication, vitamins, or other supplies if you can not purchase them in Fuengirola (Spain) locally.

Food: Don't take a lot of food with you. Only when there is something you really can not live without you, and it is not too heavy you could consider taking it with you.

Towels: Not all locations include bigger towels for the swimming pool or a visit to the beach. If you have to take them and don't have a lot of room you can buy some big thin towels.

Office supplies: Normally you will not find any office supplies in your house or apartment. If you think you will use them you could pack some supplies like a scissor, notepaper, envelopes, some pens, and more depending on your needs.

Limit yourself: Don't take too many shoes and jackets, you will not need them that often.

Best-fitting: Bring your favorite and best-fitting items that can multi-function

Washer: Do you have a washer and dryer onsite, you don't need to pack a lot of clothes
Clothing
Basics
Casual
Smart
Footwear
Toiletries
Beauty
Hygiene
Clothing
Basics
Casual
Outdoor
Footwear
Accessories
Toiletries
Medicine
Miscellaneous
Other
Toiletries
Beauty
Hygiene
Hair
Other
Medicine
Miscellaneous
Technology
Travel and Free time
Travel
Free time
Important
Documents
Money
Other locations close to this location:
Travelers' Map is loading...
If you see this after your page is loaded completely, leafletJS files are missing.
If you have any additions, or comments on the content on this page, please use our contact form to let us know.
Detailed weather during the year for Fuengirola Spain
What to do during the year in Fuengirola Spain