Motril is a small town located in the province of Granada on very close to the Mediterranean coast. It is the second-largest town of the province, Granada. Like the rest of the Mediterranean regions, Motril is a very pleasant place to visit. The place has a lot of greenery and there are many historic and nice sites that one can visit in and near Motril. The town has a rich history and was famous for activities like agriculture, fishing, and production of sugar and silk. The district had been under many different rulers including Moorish and Christians. It is known for its high number of greenhouses with vegetables and fruit.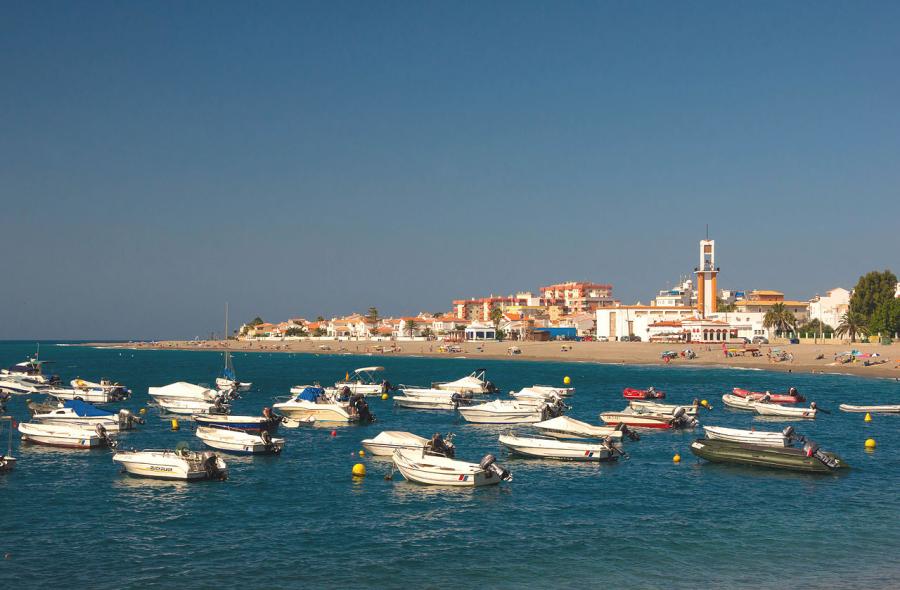 Why should people stay in Motril during the winter?
Like the rest of the Mediterranean region, the temperature of Motril stays pleasant throughout the year. Winters are mostly dry, with normally only a little rain once in a while. Motril has the largest amount of sunny days in the whole region. Due to the permanent residents, most shops and restaurants remain open during the winter. It can get a bit chilly during the evenings and cold during the night.
Climate
Motril has warm summers and very pleasant winters. The average temperature is given to be 18 degrees. The climate of Motril is described by two factors: a mountainous range (Lujar) creates a barrier against the strong cold winds from the north and the Mediterranean Sea regulates the relatively warm air. Due to these factors the temperature doesn't go down from 12°C - 13°C (54°F - 55°F), even in winter.

Things to see in Motril
Motril has several places that are worth visiting:
Casa de las Palmas: Originally it was built by a Moorish person. After that, it was used as a sugar refinery, and now it serves as the cultural center.
Casa Consistorial – Town Hall: It is a 17th-century building which is one of the examples of mudéjar architecture. Many art exhibitions are held here.
Museo Aeronáutico: It is a national Aeronautical and space museum. Many exhibitions are held here.
Colegiata de la Encarnacion: It is a 17th century state church.
Sanctuary of Ntra Sra de la Cabeza: It is a sanctuary build upon the ruins of a palace and overlooks an incredible park.
Pueblos de Amèrica Park: It is a park with thousands of imported species of flora.
Calderon de la Barca Theatre: Is a classical Italian style theatre that dates back to 1880.
History Museum of Motril: A local museum that tells you about the history, language, technology, and more from Motril.
Ron Montero Rum Distillery: It dates back to 1963 and still is renowned for its infamous rum. This rum is made from sugar.
Things to see not far from Motril
There many things you can visit around Motril. Here a small selection:
Charca de Suárez: outside the city of Motril, Charca de Suárezis a wetland where you can sit and birdwatch several kinds of birds like herons, Eurasian spoonbills, and flamencos, etc during the winter season.
Lankester Gardens: Located 18 km (11 Miles) out from east of Motril. It is a garden with thousands of varieties of flora.
Jardin Nazari: Located 13 km (8 Miles) away from Motril. It is a garden with exotic flowers, a waterfall, and hidden caves.
Torrenueva: A village located 6 km (4 Miles) away from Motril with a rich ancient history.
Calahonda: A fishing village located 14 km (9 Miles) away from Motril. It has a beautiful beach.
Granada / Alhambra: Granada and the Alhambra are not to be missed. For the Alhambra, you should get tickets way in advance as it is very busy year-round.
Activities in Motril in the winter
Motril is a lively town with a lot of activities. Some examples:
Shopping + Restaurants. Are they open in the winter?
There is a nice selection of shops and restaurants in Motril. Due to the permanent residents, most of these places are open in winters and it makes it a perfect holiday spot. Expect near the coast some closed shops and restaurants that are catering mainly to tourists.
You can find different types of restaurants, both budget and more up class, including:
La Espichà: seafood.
Restaurante Zarcillo: High end restaurant.
Los Faroles Motril: seafood
Restaurante Marelli: Italian.
Titika Gastrodrink: multi menu restaurant.
Restaurante El Candelòn: grill
Como en Casa: chicken-based cuisine
There are many grocery stores, a small shopping mall and sea food markets that also remain open during winter season:
Supermercado Coviran Castillo: Supermarket
Lidl: discount supermarket
Canizares by Javier: Clothing
Spring field: women clothing
Pecados y Mariscos Hnos.Terron: fish shop
Transport
There are two main bus stops in Motril:
Motril, Playa Granada Bus Terminal, near the center.
Motril, Bus Terminal, also close to the town center.
Check: https://getbybus.com/en/bus-from-motril
You can also check with the local tourist office for bus routes and the time table.
Motril's train station is in the center of town. You can find train routes to Granada, Almeria, Malaga, and other places in Andalucia etc. The train station does not have its own website but you can book tickets at https://www.alsa.es/?fbclid=IwAR0v5fXrdlnpvj4djc08hY0bQCn5zsj_p0kI9lCy0FowU9XjP0Brnoxb_8E#
The closest airport is in Granada, 83 km (52 Miles) from Motril. Using the Bus is the cheapest option usually costs around 10 euro and is available from 6 am till 8:45 pm. It can take up to 2 and a half hours to reach Motril.
https://getbybus.com/en/bus-granada-airport-to-motril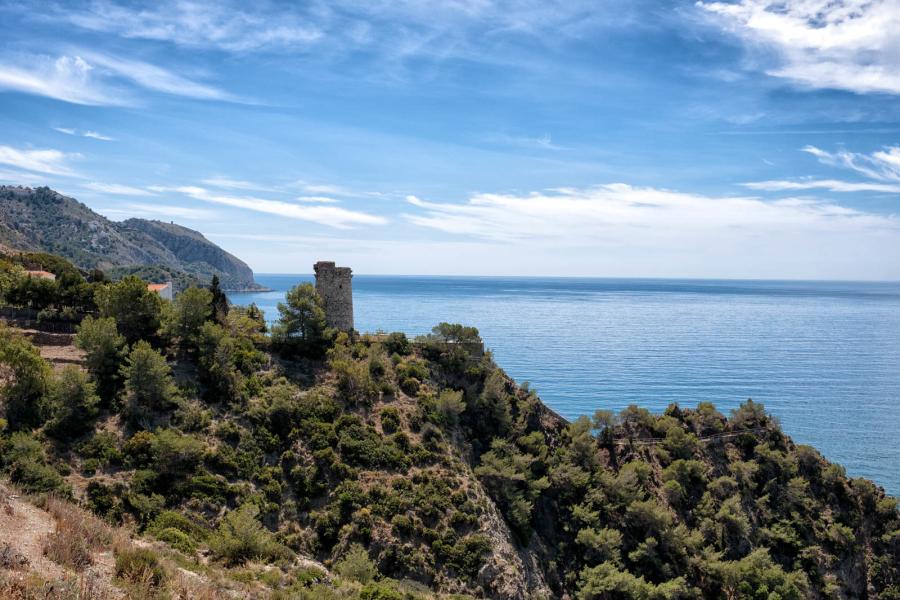 Health
There are several medical centers and a hospital in Motril. Normally you can find somebody that can help you in English:
Almusalud Clinic Motril: they have a wide range of services available including dental, dermatology, general medicine and psychology etc.
https://www.almusalud.com/clinicas/motril-costa-granada/
Hospital Santa Ana Motril: it is the general hospital of Motril
There are also several dental clinics:
Accommodation
You can find apartments in both the city and near the coast.
You can get a small apartment fully equipped and furnished starting from as low as €400 (approx. $484, £354, $615 CAD, $626 AUD) per month.
You can get a small house, fully equipped and furnished starting from €650 (approx. $786, £575, $999 CAD, $1018 AUD) per month. House also includes a pool and garage.
If you want a larger apartment or house with a good view expect to pay from €1500 (approx. $1815, £1328, $2306 CAD, $2349 AUD) per month. https://www.idealista.com/en/alquiler-viviendas/motril-granada/
Winter Camping
Motril does not have a camping. There are 2 major campsites not far from Motril that area suitable for campers, caravans, and tents. Most of them have special winter offers. The winter period can be quite busy, so it is advisable to make a reservation.
Camping Playa Granada: 5 km (3 Miles) outside Motril but is close to the beach, Playa de Granada. You have 48 plots with all the facilities available. https://campingplayagranada.com/
Camping Playa de Poniente: Also located 5 km (3 Miles) outside Motril, and only 500 meter (1641 feet) from the beach. They have plots and also bungalows. Prices start around €15 (approx. $18, £13, $23 CAD, $23 AUD) per night. https://www.campingplayadeponiente.com/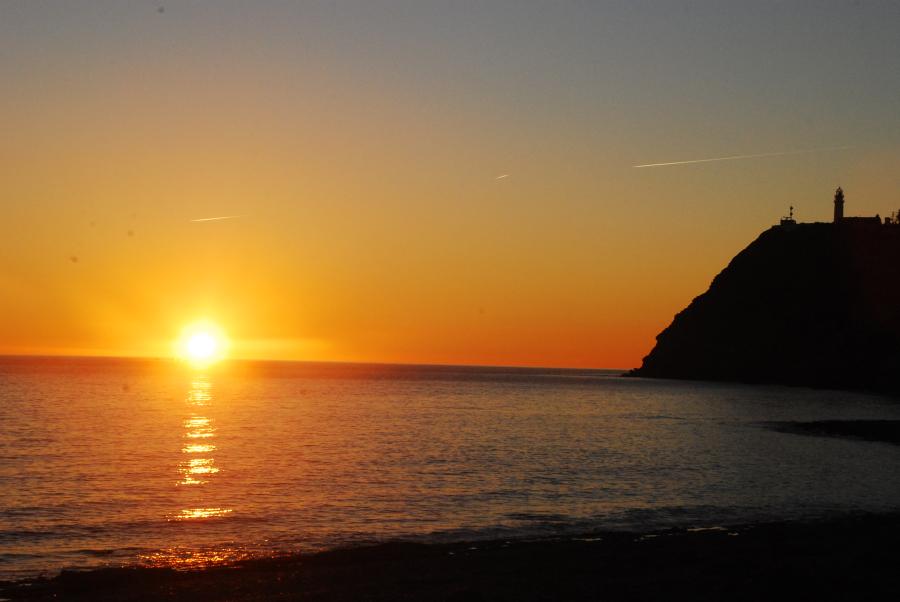 RV/Campers/Motorhome
If you have a Camper or Motorhome you can find 2 locations near Motril:
Packing List
Weather: The winter weather in Motril (Spain) will normally be warm during the day and can be cold during the night. You have to pack accordingly.

Warm clothing: Even when you go to a warm location like Motril (Spain) you should not forget to take some things with you for your trip back home. When you return you are adapted to the warmer weather and need something to protect you from your hometown temperatures.

Consider the Weather: Always look at the type of weather in Motril (Spain). Things like humidity, wind, and rain do not show up in the temperature graph but can have a great impact on your wardrobe. There are several sites with long term forecasts and climate information. Is there often a short afternoon downpour like in the tropics, you maybe need to take a strong umbrella and shoos that can cope with the rain. If there is often a lot of wind you might need a more wind-resistant coat.

Check the local Shopping options: Try to find information about the local shopping options near your location in Motril (Spain). Are there stores where you can buy all your daily supplies, or are some things difficult to get? For some more remote locations, the options can be limited. If a certain item is really important for you might need to take it with you.

Look at the Local Culture: The local culture in Motril (Spain) can impact your wardrobe. If most activities are in more upscale locations you might take some more appropriate clothes with you. Or travelling if you travel to certain countries women need to cover themselves in certain areas.

Amenities: Know what's Included in your house or apartment. Is there a coffee maker, a toaster, a washer and dryer, an iron, what is in the kitchen, what kind of towels are there? Things that are there means you do not have to take them with you. A furnished apartment or house can mean something from a few pieces of furniture to a well-stocked place with all the things you have at home. But most of the time your rental will not be stocked.

Mix and match: Wear layers so you can use your wardrobe more efficiently. And do not worry about wearing something more often, probably only you will notice this.

Important for you: If there is something that is really important for you that you want to have present in your house or apartment, take it with you. This can be something like a special knife for the kitchen, or a small mirror that you use in the morning. You can also purchase it locally if it is not that expensive.

Pet supplies: If you take your pet with you don't forget to take supplies for a few days with you. And enough medication, vitamins, or other supplies if you can not purchase them in Motril (Spain) locally.

Food: Don't take a lot of food with you. Only when there is something you really can not live without you, and it is not too heavy you could consider taking it with you.

Towels: Not all locations include bigger towels for the swimming pool or a visit to the beach. If you have to take them and don't have a lot of room you can buy some big thin towels.

Office supplies: Normally you will not find any office supplies in your house or apartment. If you think you will use them you could pack some supplies like a scissor, notepaper, envelopes, some pens, and more depending on your needs.

Limit yourself: Don't take too many shoes and jackets, you will not need them that often.

Best-fitting: Bring your favorite and best-fitting items that can multi-function

Washer: Do you have a washer and dryer onsite, you don't need to pack a lot of clothes
Clothing
Basics
Casual
Smart
Footwear
Toiletries
Beauty
Hygiene
Clothing
Basics
Casual
Outdoor
Footwear
Accessories
Toiletries
Medicine
Miscellaneous
Other
Toiletries
Beauty
Hygiene
Hair
Other
Medicine
Miscellaneous
Technology
Travel and Free time
Travel
Free time
Important
Documents
Money