Spend your fall, winter, or spring in Anaheim, California: Is Anaheim a good snowbird location?
Anaheim is a lively city in Orange County, California. It is well known as the home of the original Disney theme park. Anaheim's name is a blend of 'Ana', after the Santa Ana River, and 'heim' meaning home in German. There are beautiful natural parks, shopping centers, nightlife, and cuisine that make visits memorable.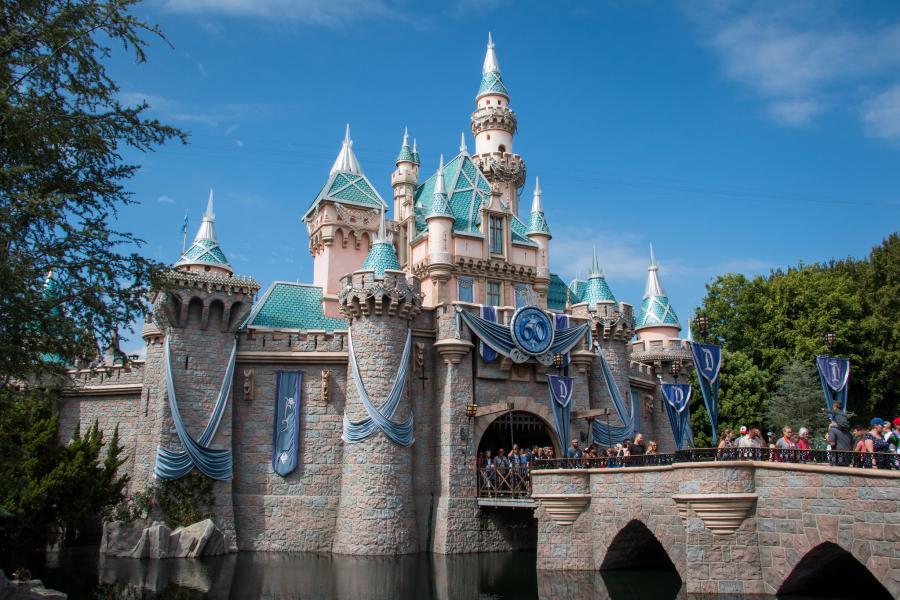 Why should people visit during the fall, winter, or spring?
Anaheim is a good snowbird location for people to avoid the bleak winter. The winter weather is excellent for outdoor activities, like exploring the city, natural parks, walking, golfing, whale watching at the beach, and visiting the local farmer markets, and shopping centers.
Many festivities brighten the winter. The Anaheim Fall Festival is one such festival, it is a very popular and vibrant event. The Night Market in Anaheim is also one of the highlights of the city, and it is usually set up a month before Christmas. There are also movie screenings, mini-concerts, and more that will make your time unforgettable.
Climate
The climate of Anaheim is good during the winter. The average temperature is usually around 70°F (21°C). The region has some cloudy days, and some rainfall with a few days below-average temperatures. The nights can get cold, so it is advised to pack warm clothing for the night.

Things to see in Anaheim, California
There are many things to see and do in Anaheim:
Disney California Adventure Amusement Park: This is one of the largest and oldest parks in the world. It is divided into thematic zones, each of which has a special attraction.
Muzeo Museum and Cultural Center: It has a collection of exhibits dedicated to the history of the city. Here, you can see some unique artifacts and old photographs.
Founders' Park: This is a small historic park. It houses the 1857 Mother Colony House, built by George Hansen, the German colonist known as the Father of Anaheim.
Yorba Regional Park: This is a large natural park filled with old trees and a lake where you can enjoy fishing or a boat ride. It is a good location to relax, take a walk, or do some cycling.
Anaheim Hills Golf Course: This is a modern golf course that provides a wonderful and leisurely experience to its visitors. If you are not experienced in golf and you want to learn, the golf school offers you an opportunity.
Grove of Anaheim: This is a theatre that hosts interesting shows. This theatre is a regular place for music concerts and other cultural events.
Things to see not far from Anaheim, California
After exploring the city, there are some interesting places nearby:
Beaches like Huntington Beach, Laguna Beach, Seal Beach, and Long Beach are close to the city. Visitors can stroll beach piers, watch a game of beach volleyball, go whale watching, or just stroll around the coastline which serves as the backdrop for many Hollywood movies
Anaheim Hills sits at the foothills of the Santa Ana Mountains. In 10 minutes you can drive from the heart of the city to this beautiful place surrounded by nature.  
Crystal Cove State Park has a beach, miles of hiking trails, and breathtaking scenery.  
Chino Hills State Park is a California state park. It is located in the Chino Hills, foothills of the Santa Ana Mountains. It is a link in the Chino-Puente Hills wildlife corridor. It is also a major botanical habitat reserve for residents and migrating wildlife. Visitors can walk, ride a horse, or go by mountain bike, and follow one of the trails through the valleys, along ridge tops.
The Bowers Museum is an art museum located in Orange County. The museum's collection includes more than 100,000 objects and features pre-Columbian Mesoamerica, Native American art, the art of Asia, Africa, and Oceania, and California plain-air painting. 
Activities in Anaheim, California in the winter
Anaheim has a lot of activities for its visitors:
Art classes: You can join an art class and learn how to paint, draw, or do some pottery.
Farmer and Craft markets are a good opportunity for social interaction and can prove to be an interesting shopping experience.
Gastronomy: Visitors can enjoy the local and international cuisine and also drink at various restaurants, cafes, and bars across the city.
Cooking: Have you always wanted to improve your cooking? You can join a cooking class and learn how to cook something special.
Walking: You can enjoy one of the natural trails in the parks and the nearby hills.
Horseback riding is a very popular past time in Anaheim, many Equestrian Centers provide well-trained horses for a wonderful riding experience both for beginners and trained riders.
Cycling through the city, the central promenade, and the natural parks can be so much fun.
Golf: Anaheim Hills Public Golf Course also offers a leisurely golfing experience for its visitors along with a coaching facility.
Whale watching at the beaches near Anaheim is a treat because there are many species that head to this region's beaches due to the favorable climatic conditions.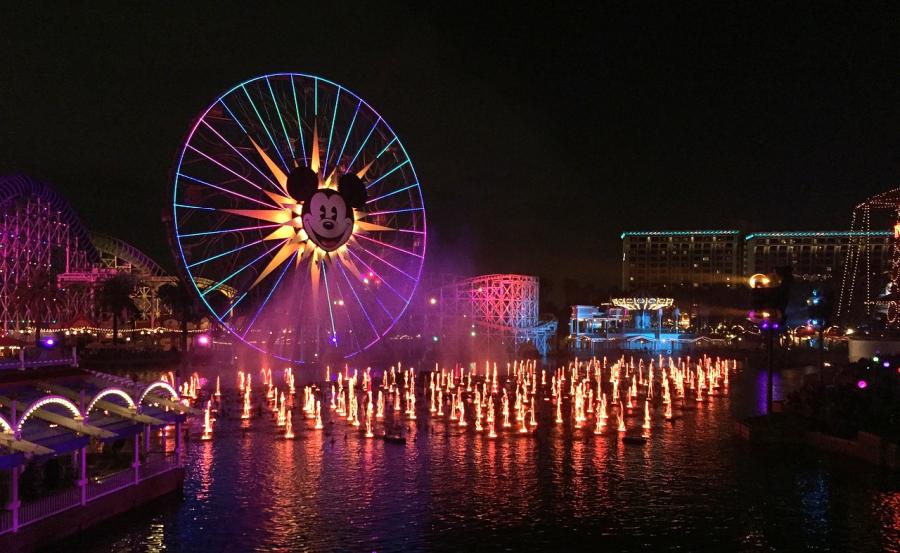 Shops & Restaurants. Are they Open in winter?
Anaheim has many opportunities for visitors who enjoy shopping. Something different is the flea and craft markets that are open during the winter period: Anaheim Marketplace is a flea market that offers all sorts of jewelry, clothing, makeup, and electronics. The Downtown Anaheim Farmers Market has a wide range of fresh fruit and vegetables, dairy, clothing, and handmade goods by the local artisans.
There are also several shopping malls in and around Anaheim: Anaheim Plaza, originally Broadway Orange County Center was the first shopping mall in Orange County. Anaheim Garden Walk is an outdoor entertainment and shopping center located a block east of the Disneyland Resort. Anaheim Indoor Marketplace Mall which is located in the central area of the city is home to numerous shopping boutiques that sell the goods by the world's leading brands.
Visitors can enjoy a variety of cuisine from the local Burrito, which is one of the popular street foods of the region to nutritious meat dishes. They can also find special types of burgers that are called Ramen. Local restaurants and cafes offer different kinds of Tacos as well. Anaheim locals consume a variety of seafood and it is very popular here. In recent years, Vietnamese cuisine has also become popular among residents of Anaheim.
Below are some recommended restaurants that offer a wide range of cuisines within the city:
Olive Tree
Cheesecake Factory
Anaheim Packing House
The Ranch
Transport
The nearest airport is the John Wayne International Airport, about 16 Miles (26 km) from Anaheim. Another option is to fly to Los Angeles International airport, 35 Miles (56 km) away, but there is heavy traffic on this route. You can also use a car, or public transport, or hire an Uber.
Having a car can be convenient during your stay. You can rent one at the airport easily, but there are also numerous other locations if you do not want to rent one all the time.
There are 3 bus stations in Anaheim, the FlixBus, Greyhound US, and Busbud. They all have connections to Anaheim and they offer cheap rates. For more information visit on routes and tickets visit https://www.checkmybus.com/anaheim-ca.
The Anaheim Train Station is located at 2150 East Katella Avenue on the north side of Angel Stadium's parking lot, across from the Honda Center. The station has a ticket office, an enclosed waiting area, and restrooms. Amtrak's Pacific Surf liner Route services this station. Metro link also provides service at the Anaheim Station. For more information on traveling within and beyond the city, visit https://www.anaheim.net/3329/ARTIC.
If you want to use public transport, an easy way to find the best route is to use Google Maps. Find the directions from your starting point to the destination, and click on transit. It will then show you the public transport options

Health
Anaheim has a state-of-the-art hospitals and medical facilities. Dentists are also easily available for consultation. Some of the hospitals and medical centers are:
Anaheim Regional Medical Center
Valley Oaks Hospice
Anaheim Global Medical Center
St. Joseph Hospital
Accommodation
There are all types of accommodation available in Anaheim from condos to furnished apartments. Many online rental websites offer potential visitors accommodations at reasonable rates. Winter is not as busy as summer so you can find better deals for long-term rental. The earlier you book the more your choices. You can easily find apartments or villas for around $1400 (approx. €1307, £1128, $1881 CAD, $2114 AUD) per month. Some websites to visit for more information are: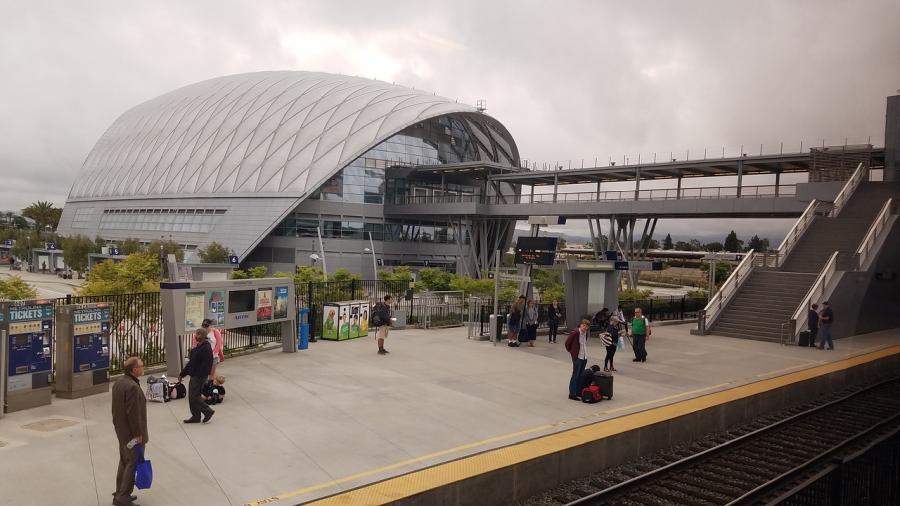 RV/Campers/Motorhome
Anaheim has RV parks that offer various facilities, but some of the parks have only a limited number of pitches:
Some of the locations also rent cabins for those who don't own an RV or don't want to stay in one. For example:
Packing List
Weather: The fall, winter, and spring weather in Anaheim (California) will normally be warm during the day, but can be chilly during the night. Of course in the fall and spring it will be warmer than in the winter. You have to pack accordingly.

Warm clothing: Even when you go to a warm location like Anaheim (California) you should not forget to take some things with you for your trip back home. When you return you are adapted to the warmer weather and need something to protect you from your hometown temperatures.

Consider the Weather: Always look at the type of weather in Anaheim (California). Things like humidity, wind, and rain do not show up in the temperature graph but can have a great impact on your wardrobe. There are several sites with long term forecasts and climate information. Is there often a short afternoon downpour like in the tropics, you maybe need to take a strong umbrella and shoos that can cope with the rain. If there is often a lot of wind you might need a more wind-resistant coat.

Check the local Shopping options: Try to find information about the local shopping options near your location in Anaheim (California). Are there stores where you can buy all your daily supplies, or are some things difficult to get? For some more remote locations, the options can be limited. If a certain item is really important for you might need to take it with you.

Look at the Local Culture: The local culture in Anaheim (California) can impact your wardrobe. If most activities are in more upscale locations you might take some more appropriate clothes with you. Or travelling if you travel to certain countries women need to cover themselves in certain areas.

Amenities: Know what's Included in your house or apartment. Is there a coffee maker, a toaster, a washer and dryer, an iron, what is in the kitchen, what kind of towels are there? Things that are there means you do not have to take them with you. A furnished apartment or house can mean something from a few pieces of furniture to a well-stocked place with all the things you have at home. But most of the time your rental will not be stocked.

Mix and match: Wear layers so you can use your wardrobe more efficiently. And do not worry about wearing something more often, probably only you will notice this.

Important for you: If there is something that is really important for you that you want to have present in your house or apartment, take it with you. This can be something like a special knife for the kitchen, or a small mirror that you use in the morning. You can also purchase it locally if it is not that expensive.

Pet supplies: If you take your pet with you don't forget to take supplies for a few days with you. And enough medication, vitamins, or other supplies if you can not purchase them in Anaheim (California) locally.

Food: Don't take a lot of food with you. Only when there is something you really can not live without you, and it is not too heavy you could consider taking it with you.

Towels: Not all locations include bigger towels for the swimming pool or a visit to the beach. If you have to take them and don't have a lot of room you can buy some big thin towels.

Office supplies: Normally you will not find any office supplies in your house or apartment. If you think you will use them you could pack some supplies like a scissor, notepaper, envelopes, some pens, and more depending on your needs.

Limit yourself: Don't take too many shoes and jackets, you will not need them that often.

Best-fitting: Bring your favorite and best-fitting items that can multi-function

Washer: Do you have a washer and dryer onsite, you don't need to pack a lot of clothes
Clothing
Basics
Casual
Smart
Footwear
Toiletries
Beauty
Hygiene
Clothing
Basics
Casual
Outdoor
Footwear
Accessories
Toiletries
Medicine
Miscellaneous
Other
Toiletries
Beauty
Hygiene
Hair
Other
Medicine
Miscellaneous
Technology
Travel and Free time
Travel
Free time
Important
Documents
Money
Other locations close to this location:
Travelers' Map is loading...
If you see this after your page is loaded completely, leafletJS files are missing.
If you have any additions, or comments on the content on this page, please use our contact form to let us know.
Detailed weather during the year for Anaheim California
What to do during the year in Anaheim California