Austin is the capital of the state of Texas. In 2019, Austin topped the ranks as the #1 city for jobs and residence in the USA, according to Forbes. It was nicknamed "Silicon Hills" due to its many high tech companies, similar to Silicon Valley. The first known residents of Austin were dated back to the ice age and its large, extensive history can be found in different recreational areas. The city is famous for its live music festivals and food. It is filled with culture and diversity, providing better living opportunities to the people. At dusk, portions of the central city are lighted by "artificial moonlight" from mercury vapor lamps atop 1750 meter (164 feet) tall towers.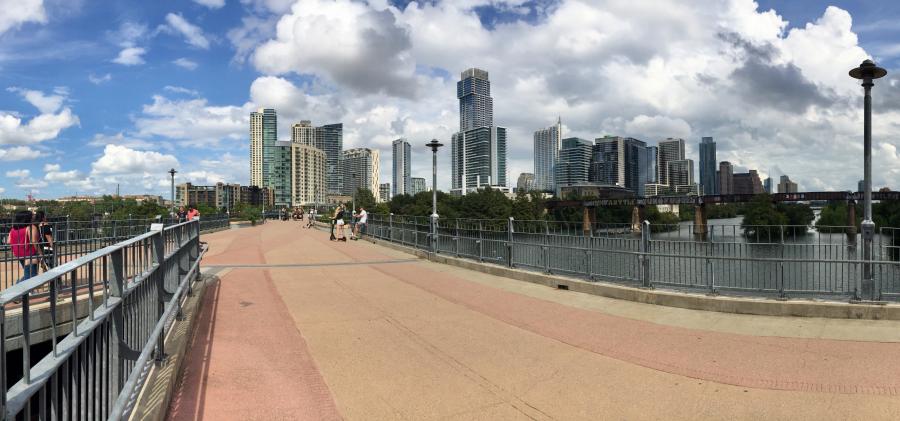 Why should people visit during the winter?
Winter is very pleasant in Austin. You will find the city awake and bursting with energy every day. There are many places that you can visit in Austin, including the recreational areas, parks, and entertainment places that remain open all year round. You can find a blend of diverse shopping places in the city from the interesting, historical souvenir shops to high-end brands. Austin never sleeps, and if you're a visitor in the city, make sure you make the most out of your time because it will be worth it.
Climate
Austin has great weather conditions all year round. In winter, the temperature rarely goes below 41°F (5°C) or above 82°F (28°C). Winter is the best season to visit the city because you get to witness the winter sun, the fresh chilly winds which complement the afternoon warmth, making it perfectly comfortable for outdoor activities. You can get quality sun during the day time and there is minimal rain during winter.Overland Park's temperature throughout the low season varies from 41°F - 69°F (5°C - 21°C). Winter season lasts around three months from November ending to February. It can get very cold and windy in the coldest months, but it is not humid at all. The period with the chance of snow is around 3 months. January is the coldest month of the year with an average low of around 69°F (21°C) during the day.

Things to see in Austin, Texas
Austin is an important tourist or snowbird location. There are many places to visit in the area. Some of these include:
Blanton Museum of Arts: It is one of the foremost university art museums in the country and holds the largest public collection in Central Texas. It is recognized for its modern and contemporary American and Latin American art, Italian Renaissance and Baroque paintings, an encyclopedic collection of prints and drawings, and Ellsworth Kelly's Austin.
Zilker Botanical Gardens: Tucked away on 26 acres of Austin's Zilker Metropolitan Park, the Zilker Botanical Garden is a lush sanctuary of koi-filled ponds, live oaks and prickly cactuses of all shapes and sizes. It is composed of multiple themed gardens including the Taniguchi Japanese Garden.
Susanna Dickinson Museum: This museum is the one-time home of the "Messenger of the Alamo," popularly known as Susanna Dickinson Hannig, a survivor of the 1836 Battle of the Alamo, who carried the news of its fall to General Sam Houston. Her eyewitness account of the battle remains a benchmark for historians.
Mayfield Park and Nature Preserve: Walking into the Historic Mayfield Park is like stepping into a tranquil oasis. Lush gardens, towering palm trees, and brilliant peacocks surround lily and koi fish-filled ponds. There are 21 acres of scenic hiking trails teeming with wildlife that surround the estate.
LBJ Presidential Library: Since the Library was dedicated over 40 years ago, with Presidents Johnson and Nixon in attendance, it has served as an incomparable venue for memorable events with Presidents, First Ladies, and foreign Heads of state, amongst other dignitaries and celebrities.
Things to see not far from Austin, Texas
There are many neighboring towns and places in the surrounding areas that one can visit.
Hippie Hollow Park: It is located 11.4 Miles (18 km) from Austin. It remains one of the best recreational parks located outside Austin. You can go swimming in the park and it is the only clothing-optional park in Texas. It is surrounded by greenery and tall trees.
Georgetown: It is located 24.6 Miles (40 km) from Austin. It is known for its Victorian Downtown square and a majestically restored courthouse that merely hint at the rich past of this county seat. Home to the Palace Theatre and at the crossroads of the Chisholm and Hill Country Trails, this is where culture, nature's beauty, and history meet in a unique setting.
Bastrop: It is located 33.3 Miles (54 km) from Austin. A scenic little town on the Colorado River boasting more than 125 buildings listed on the National Register of Historic Places. The area also offers a wealth of recreational opportunities with a good deal of great golf, hiking and biking trails, and the Colorado River for fishing, boating, and watersports.
Wimberley: It is located 11.4 Miles (18 km) from Austin. For a small town tucked into the Texas Hill Country, Wimberley certainly has so much to offer. Walk the boot trail known as "Bootiful Wimberley" and see forty-eight (48) boots decorated by local artists, spread out across the town.
Activities in Austin, Texas in the winter
When it comes to finding a good activity for self-entertainment, Austin has a number of options available.
Historic Austin Tours: Enjoy Austin's free Historic Austin Tour series through the Otocast app. You can be your sled guide.
ACL live tour: Tour the home of the Austin City Limits Television show.
Walk around the city: The best way to explore Austin is on foot. It is so rich in history and nature that you would not want to miss out on anything.
The Vortex: Visit this place to enjoy theatrical productions and operas.
Helicopter tours: Catch a helicopter tour of the city of Austin.
Dancing: Go dancing at Broken Spoken in old fashioned style.
Concerts: Attend concerts as Austin is known for its music. You will discover a lot of music festivals.
Festivals: Explore and engage in festivals like the Armadillo Christmas Bazaar in Austin that happens in the winter.
Yoga Retreats: Enroll in any top-class fitness and yoga retreat in Austin, to help you stay healthy.
Golf: Play golf at one of the most exquisite golf courses, Grey Rock Golf Club. It has 18-course grounds boasting over 160 acres.
Day trips to other cities: There are many interesting places to visit outside Austin. You can visit the nearby preserves as well.

Shops & Restaurants. Are they Open in winters?
Most of the malls and shopping districts are fully operational during winter months. Texas Farmer's Market is one of the best farmers markets in the area. You can find a variety of products here including the finest organic food, fresh vegetables, and fruits, grass-fed beef, poultry, and whatnot. There are a number of gift shops available where you can find the perfect souvenir to take home with you. You can also visit the Barton Creek Square Mall which is the largest mall in the city.
Austin represents the food of Texas. Associated with the rich history of Austin are a few delicacies that you should enjoy. One of the best delicacies is barbeque. Some other delicacies include breakfast tacos, Tex-Mex, and pecan pie. The best food that you can get is from the food trucks, Austin has some of the best.
Transport
Austin has both a train station and metro rail services. For inter-city travels, railway trains are a good option. Amtrak operates in Austin. You can check your schedule and book your travel through the Amtrak website. Metrorail is one of the cheapest ways to move around the city although it only has two tracks. The Metrorail operates six days a week, with service until around 7 p.m Monday through Thursday, until 1:30 a.m. on Friday and 2:30 a.m. on Saturday.
The bus service is great in Austin. The metro bus system in Austin has 1,600 bus stops with 82 routes all over the city. There are other bus services you can use like the MetroRapid limited-stop, MetroFlyer, and MetroExpress for inter-city travels. You can also use the CapMetro App to buy passes for the bus or check the daily bus schedules.
There are three (3) airports that operate within the premises of Austin city: the Austin-Bergstrom International Airport, the Bud Dryden Airport, and the Austin Exclusive Airport. All of these airports are located within 20 miles of the city. To reach your destination from any of these airports, you can either take the Capital Metro AirFlyerbus or the airport shuttle service. You can also rent a car or even take a taxi to reach your destination.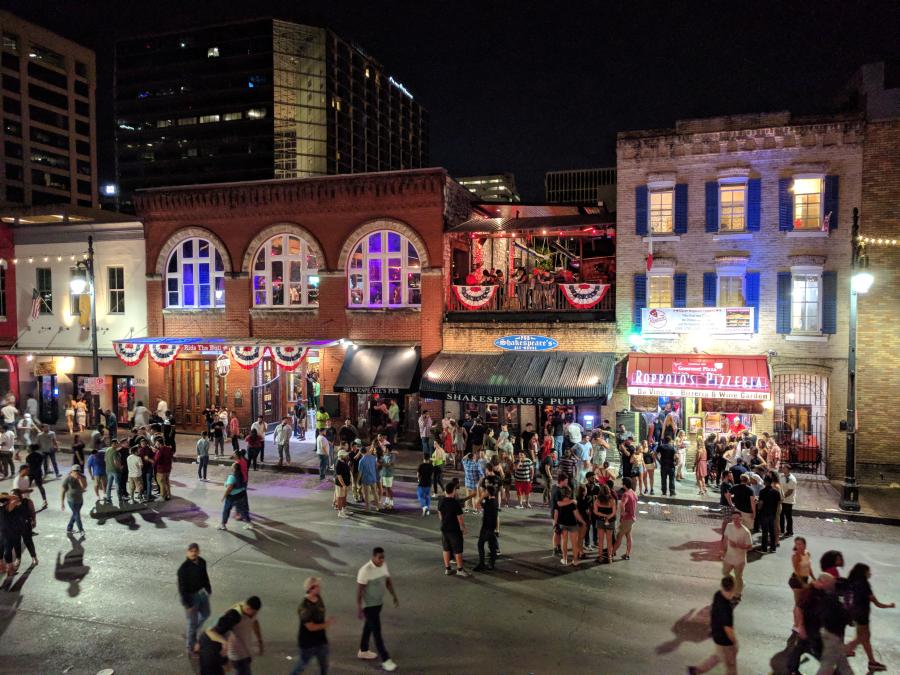 Health
Austin is a very high-tech city. You can receive incredible care and treatment at both private and public hospitals in Austin. Clinics with separate services are also available. If you would rather not visit the hospital, some great home care clinics are also available. Each of these hospitals has a 24/7 emergency and departments to treat every kind of illness. Some of them include;
Accommodation
There are several real estate companies operating in Austin. You can easily locate a one-bedroom apartment for $550 (approx. €454, £402, $698 CAD, $712 AUD) through good research. Explore the following websites to find a good deal to rent accommodation according to your needs and wants. Some major operators in Austin are:
RV/Campers/Motorhome
There are many RV sites available within the city but most of them do not have a website. The nearest ones with adequate space are:
Austin RV Park: It has 28 RV sites with all the facilities. Prices start from $60 (approx. €49, £43, $76 CAD, $77 AUD) per night. (https://www.austinrvpark.com/)
Sun RV Resort: 154 full sites available for RV or motorhomes. All modern facilities are available. Prices start from $61 (approx. €50, £44, $77 CAD, $78 AUD) per night. (https://www.sunrvresorts.com/)
Packing List
Weather: The winter weather in Austin (Texas) will normally be chilly during the day and cold during the night. You have to pack accordingly.

Warm clothing: Even when you go to a warm location like Austin (Texas) you should not forget to take some things with you for your trip back home. When you return you are adapted to the warmer weather and need something to protect you from your hometown temperatures.

Consider the Weather: Always look at the type of weather in Austin (Texas). Things like humidity, wind, and rain do not show up in the temperature graph but can have a great impact on your wardrobe. There are several sites with long term forecasts and climate information. Is there often a short afternoon downpour like in the tropics, you maybe need to take a strong umbrella and shoos that can cope with the rain. If there is often a lot of wind you might need a more wind-resistant coat.

Check the local Shopping options: Try to find information about the local shopping options near your location in Austin (Texas). Are there stores where you can buy all your daily supplies, or are some things difficult to get? For some more remote locations, the options can be limited. If a certain item is really important for you might need to take it with you.

Look at the Local Culture: The local culture in Austin (Texas) can impact your wardrobe. If most activities are in more upscale locations you might take some more appropriate clothes with you. Or travelling if you travel to certain countries women need to cover themselves in certain areas.

Amenities: Know what's Included in your house or apartment. Is there a coffee maker, a toaster, a washer and dryer, an iron, what is in the kitchen, what kind of towels are there? Things that are there means you do not have to take them with you. A furnished apartment or house can mean something from a few pieces of furniture to a well-stocked place with all the things you have at home. But most of the time your rental will not be stocked.

Mix and match: Wear layers so you can use your wardrobe more efficiently. And do not worry about wearing something more often, probably only you will notice this.

Important for you: If there is something that is really important for you that you want to have present in your house or apartment, take it with you. This can be something like a special knife for the kitchen, or a small mirror that you use in the morning. You can also purchase it locally if it is not that expensive.

Pet supplies: If you take your pet with you don't forget to take supplies for a few days with you. And enough medication, vitamins, or other supplies if you can not purchase them in Austin (Texas) locally.

Food: Don't take a lot of food with you. Only when there is something you really can not live without you, and it is not too heavy you could consider taking it with you.

Towels: Not all locations include bigger towels for the swimming pool or a visit to the beach. If you have to take them and don't have a lot of room you can buy some big thin towels.

Office supplies: Normally you will not find any office supplies in your house or apartment. If you think you will use them you could pack some supplies like a scissor, notepaper, envelopes, some pens, and more depending on your needs.

Limit yourself: Don't take too many shoes and jackets, you will not need them that often.

Best-fitting: Bring your favorite and best-fitting items that can multi-function

Washer: Do you have a washer and dryer onsite, you don't need to pack a lot of clothes
Clothing
Basics
Casual
Smart
Footwear
Toiletries
Beauty
Hygiene
Clothing
Basics
Casual
Outdoor
Footwear
Accessories
Toiletries
Medicine
Miscellaneous
Other
Toiletries
Beauty
Hygiene
Hair
Other
Medicine
Miscellaneous
Technology
Travel and Free time
Travel
Free time
Important
Documents
Money