Key West is an island city and is part of Florida that Keys archipelago. The city is also known as 'Conch Republic' and it is popular for its pastel-hued, conch-style houses. The city is a cruise-ship stop and it is accessible from the mainland. Key West is better known for its coral reefs and it's diving and snorkeling destinations compared to its beaches. The city has many attractions and restaurants. Wintersun visitors should visit Key West for the amazing tropical weather and the amenities the city offers.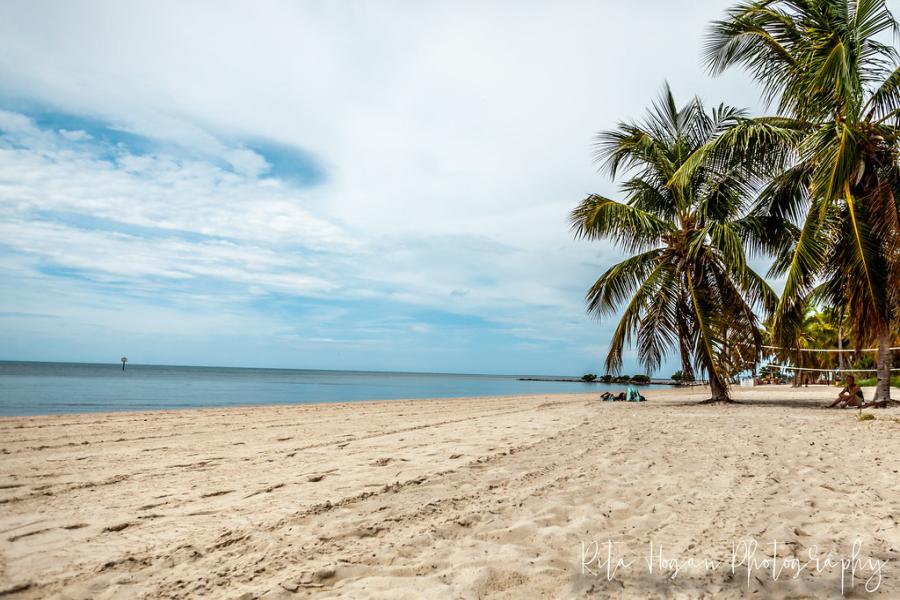 Why should people visit during the winter?
The islands of Key West have a lot to offer to its winter visitors. The pleasantly warm weather of the islands makes you want to go out to relax on the beaches and participate in water activities to make the visit memorable. The most southern point in the US averages 260 sunny days per year. The city has a great nightlife, amenities and lots of attractions to visit.
Climate
The weather of Key West in winter is comfortable, windy, and in the winter often chilly during the nights. The city has an average high temperature in January of 78°F (26°C) and an average low of 57°F (14°C). Heating in the residence can be convenient for some colder nights or bad weather. The winter period normally does not see hurricanes (the hurricane season is from June to November).

Things to see in Key West, Florida
Key West is a popular tourist location with many places that you can visit in the area:
The Ernest Hemingway Home & Museum: Visit the home of a historic writer Ernest Hemingway and get an educational tour of the efforts made by Nobel Prize winner in the American literature. You will also be lucky enough to see the Polydactyl Cats (six and seven-toed cats), the descendants of Ernest Hemingway's cats. You can visit the book/gift shop as well for souvenirs.
Fort Zachary Taylor Historic State Park: Named after the US President Zachary Taylor, this Civil War-era fort offers the largest Civil War artillery in the US. Guided tours are offered daily at noon. The Fort offers the Key West's best beach, a café, fishing, and picnicking. Don't miss the Civil War reenactments as well.
Duval Street: Named after the first territorial governor of Florida, William Pope Duval, Duval Street is the hub for sightseeing, attractions, cuisine infused with local flavor and shopping. You can enjoy live music and bars.
Key West Art & Historical Society: You can visit this place to get educated about the art, culture, history, and architecture of Florida Keys through the educational programs and also exhibitions of the regional art.
Ripley's Believe It or Not: Visit this museum of the famous TV show and watch the unusual and bizarre artifacts.
Smathers Beach: It is the largest beach in Key West, Florida with a length of a half-mile. You can visit this beach to relax and sunbathe under the scorching sun, play beach games, snorkel, para-sailing, and much more.
Things to see not far from Key West, Florida
There are many neighboring towns and places in the surrounding areas that are worth a visit:
Florida Keys National Wildlife Refuge: You can visit this place to see the native birds, wildlife, and marine life. The place is home to the largest wintering population of piping plovers and the largest colony of white-crowned pigeons. You can also watch the sea turtle and Miami blue butterfly and Great White Herons. It is located 28.9 Miles (47 km)

from Key West.

Artists in Paradise Gallery: You can find hand-made greeting cards, locally crafted baskets, jewelry, paintings made by local artists. You can also get souvenirs made according to your requirements. It is located 29.1 Miles (47 km)

from Key West.

Florida Keys Country Club: It is a public club that offers a golf course, a dolphin research center, a turtle hospital. The golf tournaments are also hosted by the club. The club offers all the resorting amenities. It is located 48.7 Miles (78 km)

from Key West.

Bahia Honda State Park: The Park features an award-winning beach and also has a historic bridge. The Park offers an offshore island with snorkeling and beachcombing, fishing, picnicking, kayaking, and a marine sanctuary. You can visit the gift shop for souvenirs. It is located 35.1 Miles (56 km)

from Key West.
Activities in Key West, Florida in the winter
There are numerous activities you can participate in during your stay in Key West:
Visit Duval Street: Duval Street is an attractive place popular for its sightseeing, attractions, cuisines, shopping malls, infrastructure as well as bars. You can also enjoy live music on the Street.
Kayaking/Canoe: You can rent a kayak or canoe and visit the Bahia Honda State Park and other parks to enjoy nature as well as witness the beautiful views.
Walking tour of the city: You can take a walking tour of the city with a tour guide to watch the beautiful infrastructure of the city. The city is famous for its conch-style architecture.
Snorkeling: Visit the Bahia Honda State Park, Smathers Beach, and similar attractions for an amazing snorkeling experience. You can also witness the coral reefs the city is popular for.
Parasailing: Don't miss the chance of experiencing parasailing on Smathers Beach and enjoy the majestic views.
Visit Dolphin Research Center: Visit the Dolphin Research Center for live shows and swim with the dolphins as well.
Civil War Reenactments: Visit Fort Zachary Taylor Fort Historic State Park to watch the week-long Civil War reenactments.
Spa & Fitness Clubs: There are various health clubs nearby with spas and you can visit these clubs to have quality time and participate in activities beneficial for health like yoga too.
Fishing: You can visit Bahia Honda State Park, Smathers Beach, Fort Zachary Taylor Historic State Park, and similar charters for fishing.
Golf: Spend a nice day golfing in the 18-hole golf course located in the Florida Keys Country Club and nearby golf clubs. You can also participate in the golf tournaments hosted by the Florida Keys Country Club.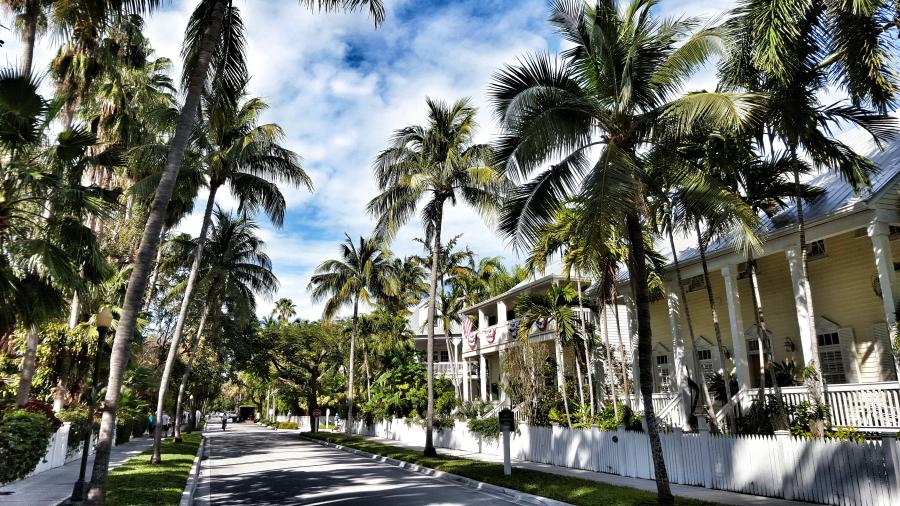 Shops & Restaurants. Are they Open in winters?
Key West is a smaller town at the end of the Oversea highway. The nearest big town is Homestead and Miami, more than 2.5 hours away. You can purchase all your normal day to day needs without any problem, but do not expect to find big shopping centers.
You can find a lot of fresh produce markets in Key West such as the Truman Waterfront Market formerly known as Key West Farmers Market. The vendors gather at the marketplace every Thursday from 10 AM to 2 PM. You can find a variety of freshly picked fruits, vegetables, and other fresh products. You can also get other fresh products like meat, cheeses, pickles, honey, nuts, and dried fruits. For fresh seafood, visit the Half Shell Fish Market. You can also visit the Key West Artisan Market on select Sundays from 10 AM to 2 PM. The local artisans include culinary, jewelry, wood, artists, and crafters.
Key West is renowned for its cuisine and people visit from all of Florida to taste the delicacies of Key West. Schooner Wharf Bar's Key West Pink Shrimp, Sharkey's Conch Fritters, and Kermit's Key West Lime Pie are the most cherished dishes among the local cuisine. Also, don't miss the chance to try out the Rum Runner drink of the Tiki Bar.
Transport
The city of Key West has its own Key West International Airport located directly on the island. There are various airport shuttle services available which you can use to reach your destination. Or you rent a car, take a taxi or an Uber, and there are also busses available. There are no train stations available in the city or near it.
Key West Transit system is well developed and it offers extensive public bus service which has 6 routes for traveling across the city and throughout the middle and lower islands of the Florida Keys. The Blue Route, Green Route, Orange Route, Red Route, and Duval Loop are the routes for traveling across the city and the Keys Shuttle is for traveling to other islands of the Florida Keys. For inter-city traveling, there is one Greyhound Bus Station located within the city.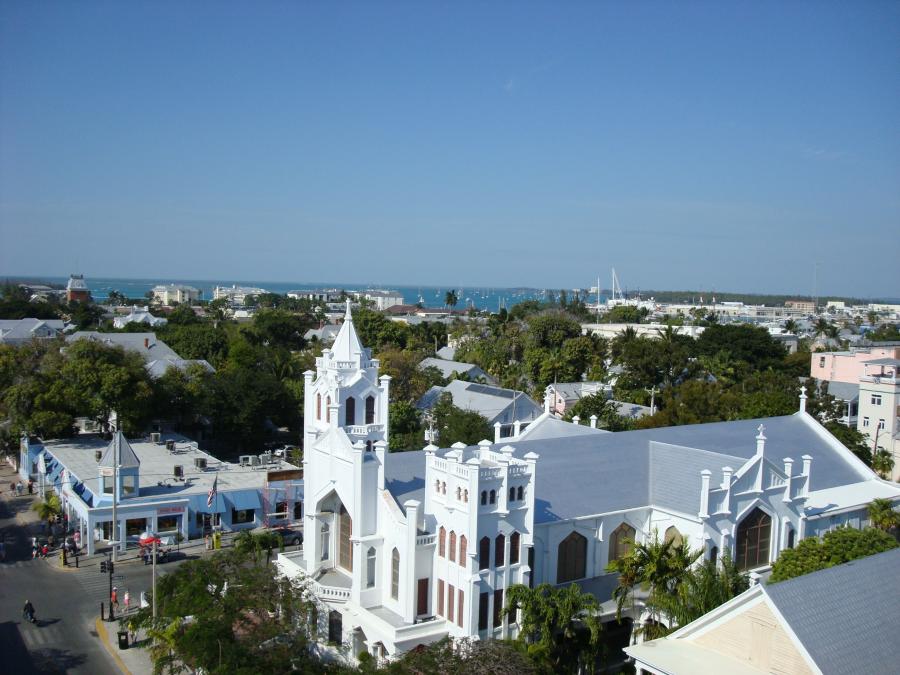 Health
In Key West, public and private health facilities are located in the town and are easily accessible. The health sector is suitable for anyone who walks in with a problem. 24/7 emergency is available in hospitals. Emergency cases are handled well, you can find some of the healthcare centers below:
Accommodation
Accommodation in Key West is not cheap, but there are many different rental companies that you can use. Some of the most popular organizations are:
These prominent websites along with other websites connect you to the local real estate agents in Key West. You can rent 2-bedrooms and 1-bath starting with a price of $1200 (approx. €987, £878, $1525 CAD, $1556 AUD).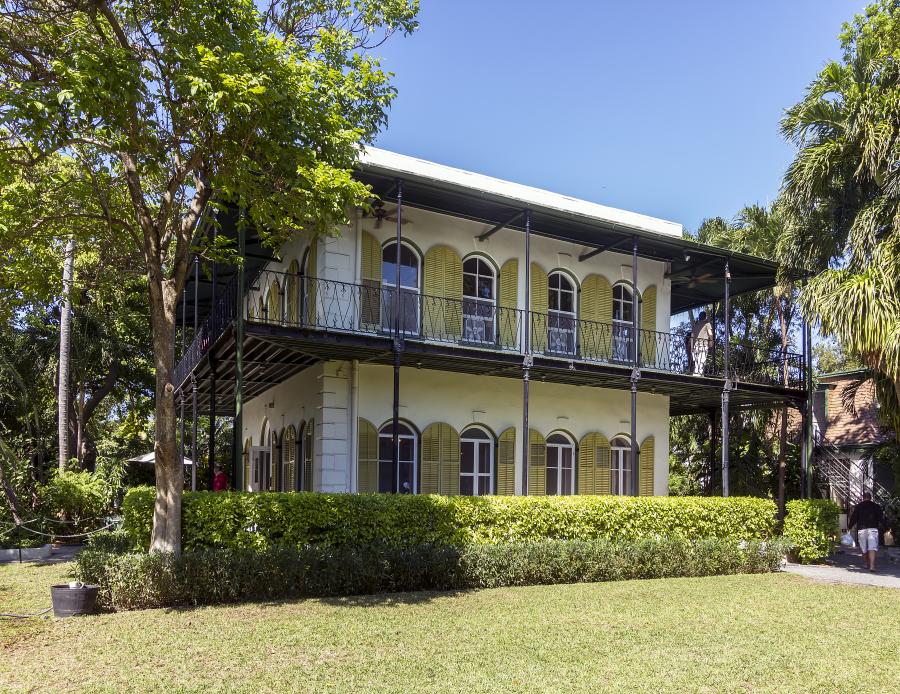 RV/Campers/Motorhome
Leo's Campground: There are 50 sites for RV and 9 for tent camping. It costs over $98 (approx. €80, £71, $124 CAD, $127 AUD) for one night. Facilities vary depending on which site you choose to park. For more information, you can visit (leoscampground.com/)
Boyd's Key West Campground: There are a total of 263 campsites. It costs nearly $130 (approx. €106, £95, $165 CAD, $168 AUD), including the facilities. You can visit their website for more information (www.boydscampground.com/)
Packing List
Weather: The winter weather in Key West (Florida) will normally be warm during the day, but can be chilly during the night. You have to pack accordingly.

Warm clothing: Even when you go to a warm location like Key West (Florida) you should not forget to take some things with you for your trip back home. When you return you are adapted to the warmer weather and need something to protect you from your hometown temperatures.

Consider the Weather: Always look at the type of weather in Key West (Florida). Things like humidity, wind, and rain do not show up in the temperature graph but can have a great impact on your wardrobe. There are several sites with long term forecasts and climate information. Is there often a short afternoon downpour like in the tropics, you maybe need to take a strong umbrella and shoos that can cope with the rain. If there is often a lot of wind you might need a more wind-resistant coat.

Check the local Shopping options: Try to find information about the local shopping options near your location in Key West (Florida). Are there stores where you can buy all your daily supplies, or are some things difficult to get? For some more remote locations, the options can be limited. If a certain item is really important for you might need to take it with you.

Look at the Local Culture: The local culture in Key West (Florida) can impact your wardrobe. If most activities are in more upscale locations you might take some more appropriate clothes with you. Or travelling if you travel to certain countries women need to cover themselves in certain areas.

Amenities: Know what's Included in your house or apartment. Is there a coffee maker, a toaster, a washer and dryer, an iron, what is in the kitchen, what kind of towels are there? Things that are there means you do not have to take them with you. A furnished apartment or house can mean something from a few pieces of furniture to a well-stocked place with all the things you have at home. But most of the time your rental will not be stocked.

Mix and match: Wear layers so you can use your wardrobe more efficiently. And do not worry about wearing something more often, probably only you will notice this.

Important for you: If there is something that is really important for you that you want to have present in your house or apartment, take it with you. This can be something like a special knife for the kitchen, or a small mirror that you use in the morning. You can also purchase it locally if it is not that expensive.

Pet supplies: If you take your pet with you don't forget to take supplies for a few days with you. And enough medication, vitamins, or other supplies if you can not purchase them in Key West (Florida) locally.

Food: Don't take a lot of food with you. Only when there is something you really can not live without you, and it is not too heavy you could consider taking it with you.

Towels: Not all locations include bigger towels for the swimming pool or a visit to the beach. If you have to take them and don't have a lot of room you can buy some big thin towels.

Office supplies: Normally you will not find any office supplies in your house or apartment. If you think you will use them you could pack some supplies like a scissor, notepaper, envelopes, some pens, and more depending on your needs.

Limit yourself: Don't take too many shoes and jackets, you will not need them that often.

Best-fitting: Bring your favorite and best-fitting items that can multi-function

Washer: Do you have a washer and dryer onsite, you don't need to pack a lot of clothes
Clothing
Basics
Casual
Smart
Footwear
Toiletries
Beauty
Hygiene
Clothing
Basics
Casual
Outdoor
Footwear
Accessories
Toiletries
Medicine
Miscellaneous
Other
Toiletries
Beauty
Hygiene
Hair
Other
Medicine
Miscellaneous
Technology
Travel and Free time
Travel
Free time
Important
Documents
Money