Grand Isle is a town located on the narrow barrier island in the Gulf of Mexico. It is known primarily for its beaches and the recreational prerogatives it offers its residents. The town is celebrated for its world-class fishing, birding habitat, miles of beaches, and boundless wildlife. The city is prominently regarded due to its cozy weather in winter which is friendly to snowbirds. Apart from the beaches and wildlife, the town possesses great historical significance and provides a natural defense to the communities such as New Orleans. The city provides a luxurious experience to its visitors with a torrent of recreational amenities and activities.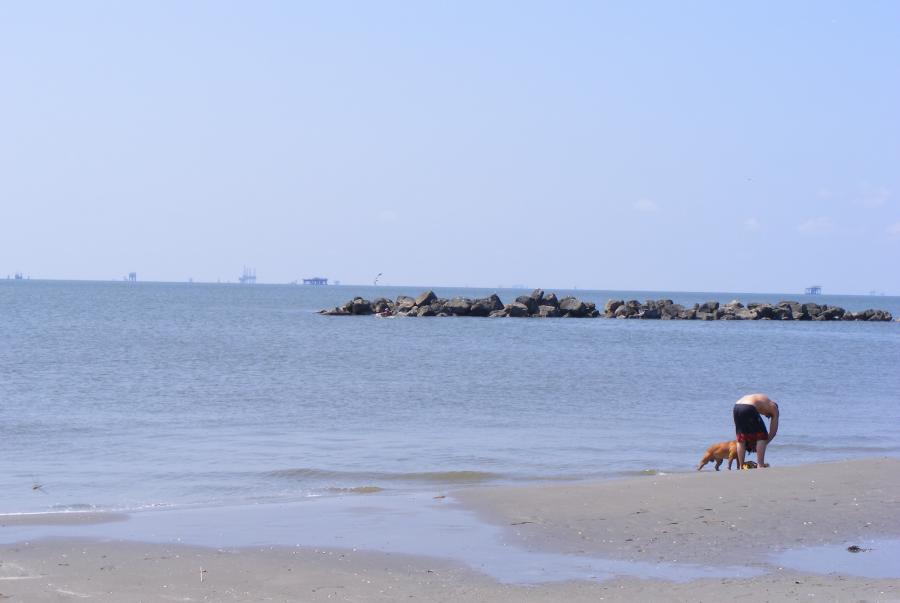 Why should people visit during the winter?
A fuse of islands, beaches, warm and breezy weather, and recreational activities is enough to allure the snowbirds to escape from the chilly clime in their respective residences. The weather of Grand Isle remains pleasant and optimal to experience a mild touch of summer in the winter season. The town averages 223 sunny days per year. It also offers endless water and other recreational activities along with the impeccable amenities to spend quality time.
Climate
The weather of Grand Isle remains partly cloudy, humid as well as windy and the nights are often cold. The city has an average high temperature of 69°F (21°C) and an average low of 51°F (11°C). Heating systems in the residence are recommended due to the cold weather at night.

Things to see in Grand Isle, Louisiana
Grand Isle is a popular tourist location. There are many places to visit in the area. Some of these include:
Grand Isle State Park: It is the only inhabited barrier island in the state. You can go for a swim but always have a companion while swimming. The Park offers a nice beach, restrooms, picnic pavilions, fishing, bird watching and dolphin sighting along the beachside. There is a lookout tower in the park and a campground there as well.
Fort Livingston: Named after Edward Livingston, former Mayor of New York City. This is the 19th Century coastal defense fort located on Grand Terre Island. You can rent a kayak to explore the fortress. The Fort has great historical importance dating back to the 19th century and you can also go fishing on your visit there.
Caminada Bay: If you are a seafood lover and particularly prefer oysters, Caminada Bay is the answer. Caminada Bay houses some of the best oysters in the world. Large, earthy oysters with very plump meat will surely make your trip worthwhile.
Elmer's Island Wildlife Refuge: Featuring coastal dunes, beaches, and saltwater marsh, the refuge offers various educational as well as recreational activities. It is basically an island where you can go hunting, boating, enjoy water activities as well as fishing to spend quality time.
Bridge Side Marina: Known as Louisiana's favorite fishing destination, Bridge Side Marina offers private beaches, fishing piers, a campground as well as cabins. You can also visit the shop to get unique beachwear.
Things to see not far from Grand Isle, Louisiana
There are many neighboring towns and places in the area that one can explore.
LaTour Golf Club: This 18-hole 72-par golf course in the region's leading golfing residential community. It features wonderful landscapes, boulevards, spacious homesites, and tranquil lakes. You can also partake in the tournaments hosted at the golf course. It is located 61.8 Miles (99 km) from Grand Isle.
The Music Cove LLC: This unique place offers live music throughout the week in different themes chosen at random. You can also suggest your music theme and partake in live music as well. It is located 67.9 Miles (109 km) from Grand Isle.
Creole Lanes: A family bowling center with 44 bowling lanes. You can visit this bowling center with your family and enjoy good old-fashioned family bonding; the one-hour drive will surely be worth it. The bowling center offers a restaurant, a lounge, a Pro Shop, and a game room. It is located 71.4 Miles (115 km) from Grand Isle.
Holy Mary Shrine: Visit this Shrine which has an interestingly astonishing story behind its establishment. There is also improvised local art on display here as well. It is located 31.2 Miles (50 km) from Grand Isle.
Activities in Grand Isle, Louisiana in the winter
There are numerous activities you can participate in during your visit to Grand Isle. Some of them include:
Swimming: Visit the Grand Isle State Park to go for a nice swim but swimming alongside a companion is advised by the park management.
Kayaking/Canoe: Rent a kayak or canoe and visit the historical Fort Livingston as well as the Grand Terre Islands.
Walking tour of the town: Embark on a walking tour of the town and explore the historical and geographical importance of the island.
Snorkeling: Visit the Grand Isle State Park and similar attractions for snorkeling to explore the life underwater.
Hunting: Visit Elmer's Island Wildlife Refuge for the ultimate hunting experience.
Scuba Diving: Take scuba diving lessons and go on a tour with an instructor to witness the beauty of the sea. The scuba diving tournaments are also hosted if you wish to participate in such an endeavor.
Dolphin Watching: Seize the chance to watch the dolphins from the shores of the Grand Isle State Park and other similar islands.
Stargazing: Visit the beaches in the night, walk along the shores, and witness the beautiful sky filled with spectacular constellations.
Spa & Fitness Clubs: There are various health clubs nearby equipped with spas and you can visit these clubs to enjoy quality pampering and to also get involved in activities beneficial for health like yoga.
Live Music: Visit The Music Cove LLC for themed live music to refresh your mood and nostalgia. You can participate in live music as well.
Fishing: Visit the Grand Isle State Park, Fort Livingston, Caminada Bay, and similar charters for fishing.
Caminada Bay: Visit the Caminada Bay to relish a taste of one of the world's most exquisite large, earthy and meaty oysters.
Golf: Spend a nice day golfing in the LaTour Golf Club and nearby golf clubs in town or other counties.
Shops & Restaurants. Are they Open in winters?
You can find a wealth of fresh produce markets in Grand Isle such as Champlain Islands Farmers' Market. The vendors gather at the marketplace from 10 AM to 2 PM on Saturdays and from 3 PM to 6 PM on Wednesdays. A great variety of freshly picked fruits, vegetables, and other fresh products are available to choose from. You can also get a good deal of assorted fresh meat as well as seafood from the market. You can also check out the crafts, clothing & accessories of the local artisans for souvenirs.
Grand Isle is recognized for its terrific seafood and being home to one of the world's best oysters, it is surely a place to enjoy the finest seafood. You can visit the Lighthouse Restaurant, Starfish Restaurant, Hurricane Hole, and similar places to try the best seafood at affordable prices.
Transport
There is no public transportation service offered in Grand Isle but there are multiple shuttle services for traveling in or out of town. You can either use these shuttle services or you can carpool to travel to other counties as well. There are no train stations near the Grand Isle.
The nearest airport to Grand Isle is the Louis Armstrong New Orleans International Airport located 54.8 Miles (88 km) from the island. There are various airport shuttle services available for use. You can also take a taxi or carpool to reach the airport or get to your residence from the airport.
Health
In Grand Isle, public and private health facilities are located in the town and are easily accessible. The health sector is perfectly suitable for anyone who walks in needing assistance. 24/7 emergency is available in hospitals. Emergency cases are handled carefully and you can find some of the most significant healthcare centers mentioned below:
Accommodation
There are a number of different rental companies present in Grand Isle, whether you're in search of an apartment, cottage or villa. Some of the most popular organizations that are commonly used include:
These prominent websites alongside other websites connect you to the local real estate agents in Grand Isle. You can rent a townhome starting with a price of $700 (approx. €590, £527, $913 CAD, $957 AUD)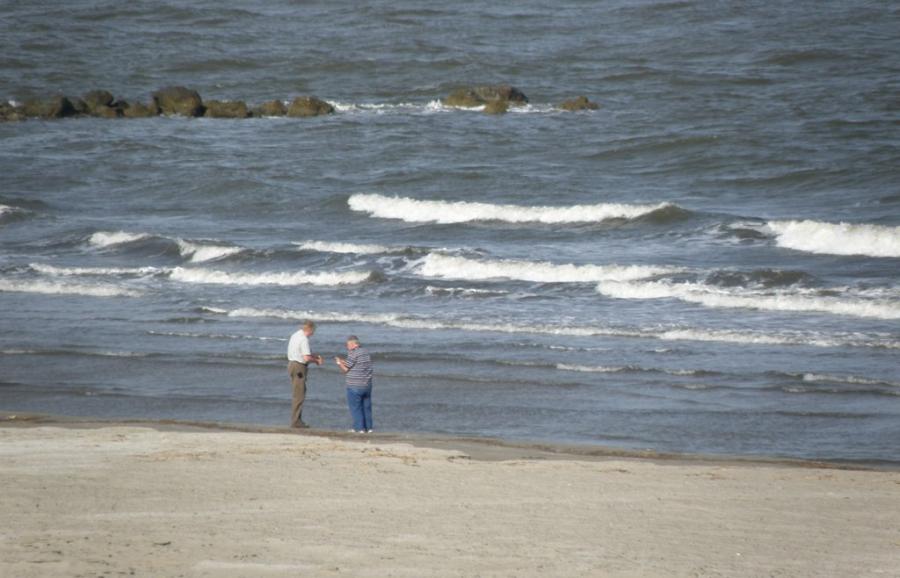 RV/Campers/Motorhome
Xtreme Beachside RV Resort: There are a total of 32 sites in the resort with a price range arriving at $41 (approx. €34, £30, $53 CAD, $56 AUD). You can visit their website for more information (www.xtremebeachside.com)
Grand Isle State Park: There are a total of 45 campsites available in the Park with a starting price of $33 (approx. €27, £24, $43 CAD, $45 AUD) for camping, including the facilities. You can visit this website for more information (www.crt.state.la.us)
Packing List
Weather: The winter weather in Grand Isle (Louisiana) will normally be warm during the day and can be cold during the night. You have to pack accordingly.

Warm clothing: Even when you go to a warm location like Grand Isle (Louisiana) you should not forget to take some things with you for your trip back home. When you return you are adapted to the warmer weather and need something to protect you from your hometown temperatures.

Consider the Weather: Always look at the type of weather in Grand Isle (Louisiana). Things like humidity, wind, and rain do not show up in the temperature graph but can have a great impact on your wardrobe. There are several sites with long term forecasts and climate information. Is there often a short afternoon downpour like in the tropics, you maybe need to take a strong umbrella and shoos that can cope with the rain. If there is often a lot of wind you might need a more wind-resistant coat.

Check the local Shopping options: Try to find information about the local shopping options near your location in Grand Isle (Louisiana). Are there stores where you can buy all your daily supplies, or are some things difficult to get? For some more remote locations, the options can be limited. If a certain item is really important for you might need to take it with you.

Look at the Local Culture: The local culture in Grand Isle (Louisiana) can impact your wardrobe. If most activities are in more upscale locations you might take some more appropriate clothes with you. Or travelling if you travel to certain countries women need to cover themselves in certain areas.

Amenities: Know what's Included in your house or apartment. Is there a coffee maker, a toaster, a washer and dryer, an iron, what is in the kitchen, what kind of towels are there? Things that are there means you do not have to take them with you. A furnished apartment or house can mean something from a few pieces of furniture to a well-stocked place with all the things you have at home. But most of the time your rental will not be stocked.

Mix and match: Wear layers so you can use your wardrobe more efficiently. And do not worry about wearing something more often, probably only you will notice this.

Important for you: If there is something that is really important for you that you want to have present in your house or apartment, take it with you. This can be something like a special knife for the kitchen, or a small mirror that you use in the morning. You can also purchase it locally if it is not that expensive.

Pet supplies: If you take your pet with you don't forget to take supplies for a few days with you. And enough medication, vitamins, or other supplies if you can not purchase them in Grand Isle (Louisiana) locally.

Food: Don't take a lot of food with you. Only when there is something you really can not live without you, and it is not too heavy you could consider taking it with you.

Towels: Not all locations include bigger towels for the swimming pool or a visit to the beach. If you have to take them and don't have a lot of room you can buy some big thin towels.

Office supplies: Normally you will not find any office supplies in your house or apartment. If you think you will use them you could pack some supplies like a scissor, notepaper, envelopes, some pens, and more depending on your needs.

Limit yourself: Don't take too many shoes and jackets, you will not need them that often.

Best-fitting: Bring your favorite and best-fitting items that can multi-function

Washer: Do you have a washer and dryer onsite, you don't need to pack a lot of clothes
Clothing
Basics
Casual
Smart
Footwear
Toiletries
Beauty
Hygiene
Clothing
Basics
Casual
Outdoor
Footwear
Accessories
Toiletries
Medicine
Miscellaneous
Other
Toiletries
Beauty
Hygiene
Hair
Other
Medicine
Miscellaneous
Technology
Travel and Free time
Travel
Free time
Important
Documents
Money