Spend your fall, winter, or spring in Australia: Is Australia a good snowbird location?
Australia is a beautiful country cum continent. It is the 6th largest country in the world and the largest country in Oceania. The commonwealth of Australia is made up of mainland Australia and a few other smaller islands including Tasmania. Sydney is probably the most popular city in Australia and it is often mistaken as the country's capital however, its capital is actually Canberra. Originally inhabited by indigenous Aboriginal Australians, Dutch and British explorers settled in the country during the 17th century.
Australia has a rich terrain and it is the driest, oldest, and flattest inhabited area on earth. It has a diverse landscape including rainforests, deserts, and mountain ranges. Fondly known as 'the land down under' or 'down under', Australia is located in the southern hemisphere of the planet between the Indian and the Pacific Ocean. Some of the oldest human remains were found in Australia, these remains were ancestors of the Aboriginal culture which is among the oldest continual civilizations.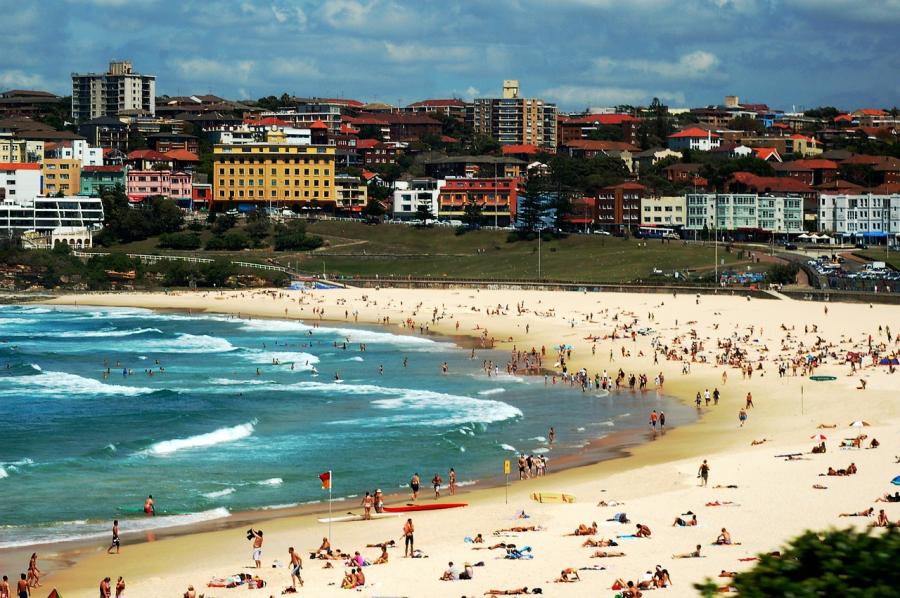 Why should people stay in Australia
Australia is one of the best places to spend your winter as its seasons are the opposite of the countries in the northern hemisphere. This means when its winter in the northern hemisphere, it is summer in Australia. There are countless adventurous places to visit and things to see in Australia. Snowbirds will be spoiled for choice exploring the varied landscapes in this beautiful country. The people are warm and welcoming and everyone speaks English so you will have no trouble making friends or finding activities to join in on. Everything from vineyards to white sandy beaches with crystal clear waters and natural wonders awaits you as you escape to Australia.
Climate
The country is considerably large and as such, different regions are home to different kinds of climatic zones. In the tropical north, it is usually warm and dry during the winter and humid and hot in the summer while the south has mild summers and rainy cool winters. Central Australia, also known as the outback is hot with temperatures reaching 50°C (122°F), while the mountainous regions are also known as the Australian Alps have harsh and cold winters. The average temperature in Australia is 29°C (84°F) at its peak in the summer and temperatures in winter can drop to 15°C (59°F).

Safety
Snowbirds can rest easy when traveling to Australia as it is considered to be a really safe travel destination. Most of the threats you may get would be from natural sources like the weather so remember to always put on at least SPF 30+ sunscreen to avoid getting sunburned. The crime rate in Australia is low however you are still advised to take the necessary safety precautions and keep your valuable items like cash, cell phones, and credit cards safe at all times.
Communication, internet, and cellphone in Australia
Although Australia has no official language, everyone speaks English, the nonofficial official language. Understanding the people around you, asking for directions, and reading signs and menus will be no trouble at all during your stay in Australia. There might be a few colloquial terms and slangs that may be difficult to understand at first but if you ask for an explanation, many locals will be happy to break them down for you.
To stay connected, you can choose from any of the three network service providers in Australia, Optus, Telstra, or Vodafone. One of the best options you have as a visitor is a reseller on the Optus network called Amaysim, as it helps you get more for your money. Sim cards can be purchased anywhere from gas stations to supermarkets and dedicated shops. You'll need a passport and Australian address to register your sim and once it's activated, you can choose your preferred data bundle. Sim cards cost $2 (approx. €1.85, £1.66, $2.68 CAD, $2.89 AUD) and you can get 5GB for $20 (approx. €18, £16, $26 CAD, $28 AUD).
Wintersun Locations in Australia
Australia has so many good locations to stay. If you like to be around a bigger city you have a lot of choice:
Sydney – One of Australia's largest cities. The dynamic city is known for the iconic Sydney Opera House. Fine climate with 240 sunny days, but really hot during the summer. You can choose to stay in the downtown area, but also look a little bit further away close to the coast.
Gold Coast – Just south of Brisbane and known for the long sandy beaches, rainforest and inland canals, and waterways. You will find here several theme parks (Sea World, Dreamworld, and Wet'n'Wild).
Melbourne – Australia's second-largest city looks more like a European city. There will be many cultural festivals, food exhibitions, concerts, and art festivals. The weather will be more unpredictable due to ocean currents.
Adelaide – multicultural city, the capital of wine, and cuisine with flavors and tastes from all over the world. The city has many parks, department stores, and boutiques.
Perth – The only large city in West Australia. More relaxed atmosphere than the other larget cities, and is a perfect place for nature lovers. Nice climate all year round, but far away from other parts of Australia. Many sandy beaches.
Australia is more than the well known big cities. There are a lot of other destinations that are worth your attention. A small selection:
Tasmania – you can escape the heat of the mainland and settle in on the island of Tasmania. There are museums, beautiful beaches like the bay of fire and you can also take a gin making class.
Howe island -if you want to stay on an island reminiscent of Hawaii then this beautiful island between Brisbane and Sydney is ideal. The southern coral reef circles the island and it is blessed with calm waves.
Hamilton island – lovers of beautiful beaches will enjoy staying here as it is the closest island to what some people consider the most beautiful beach in the world, Whitehaven beach. Whitehaven is located on Whitsunday Island, an mostly uninhabited island so for a chance to sink your feet into the whitest sands in the world, it would be great to stay at Hamilton Island.
Albany (West Australia) – Located on the Southern coast you will find varied and beautiful landscapes, historical attractions, wineries, and excellent beaches.
Robe (South Australia) – Located on Australia's Limestone Coast, with cliffs, caves, and many beautiful beaches. Robe is a small seaside resort known for its seafood.
Fraser Coast – Less touristic and more relaxed, and a great balance with nature. Hervey Bay and Maryborough are two potential locations in the area.
Jervis Bay (New South Wales) – around 3 hours from Sydney you will find the world's whitest sand beach. A perfect spot, enough accommodation, and nice walking routes.
Things to see in Australia
Cable beach -this stunning white sanded beach is located in Western Australia. Snowbirds can go on camel rides or enjoy beautiful sunsets while lounging on the beach.
Purnululu national park – this park is host to some of Australia's top attractions like the Bungle Bungle range. Striped sandstones in orange and black that look like beehives and a naturally occurring amphitheater called Cathedral Gorge.
The three sisters – this 914 meter (2999 feet)

rock formations towers above the Jamison Valley in the Blue Mountain National Park. You can enjoy beautiful views of these rocks from the steepest passenger railway in the world, the Katoomba scenic railway.

Uluru/Ayers Rock – at over 340 meter (1116 feet)

tall, Ayers Rock is one of the largest monoliths in the world. It's also a sacred ground for the aboriginal tribe Anangu and is peculiar for changing hues at sunset into blue, red, and violet from its usual terracotta color.

Sydney opera house – one of the most recognizable buildings in the world today and a 20th-century architectural masterpiece, this iconic building was created to resemble the sails on a huge ship.
The great barrier reef – the world's largest barrier system is located in the coral sea and is a top destination for marine life enthusiasts. You can also explore the 2900 coral reefs on a boat cruise.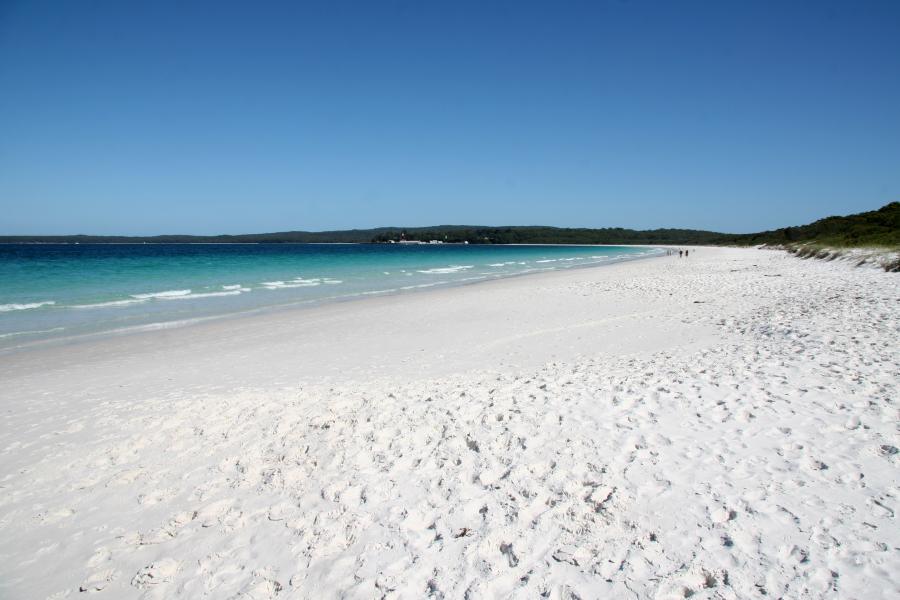 Activities in Australia in the fall, winter, or spring
Road trips – the near-perfect weather in Australia makes it ideal for long road trips. The scenic views you enjoy from the windows of your car or RV as you drive through areas like the Outback or the Great Ocean Road will make your trip one to remember.
Whale watching – humpback whales and southern right whales often frequent Australia's coast as they migrate north during the winter.
Southern lights – the southern lights are quite rare to see but if you are in luck, you may get to experience the stunning display of Aurora's purple and green lights. The southern lights can be seen from Tasmania.
Visit kangaroo islands – wildlife lovers will thoroughly enjoy visiting kangaroo island for a chance to see these interesting creatures. You can also see, pet and feed other animals like koala's and sea lions
Shopping + Restaurants. Are they open in the fall, winter, or spring?
Since your winters are Australia's summer, shops and stores will be open in the more touristic areas at this time. There are lots of malls and stores that sell domestic and foreign brands as well as local favorites like chocolates and handcrafted items. Souvenir shops can be found in downtown areas. Restaurants are also open and you can try out traditional Australian meals or sick to your home favorites. There are lots of chain stores you may be familiar with so if you find yourself craving some more familiar cuisine, don't hesitate to stop by at any of them.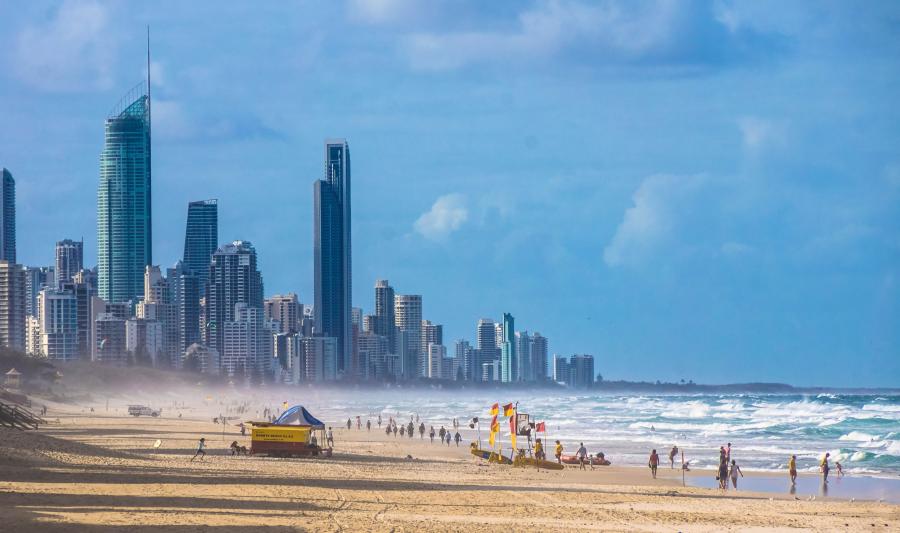 Transport
Australia has more than 300 airports and domestic air travel is the fastest way to get around this large country.
There are a number of options for public transportation in Australia including ferries to get to areas with harbors. Buses are among the most common means of transport and they are quite affordable. You can purchase bus tickets from the drivers in some regions while in others you may need to get a bus pass. The buses are a great way to get around cities or travel to another city and they are clean and usually on time. Australia's train network is extensive and connects to all parts of the country. The trains are inexpensive and routes are easy to figure out.
Taxis and ride hailing services like Uber are also available in Australia. Taxis can be hailed by the roadside with a simple wave. Rates can be calculated using the cab company's app although they tend to be quite expensive. Taxis are metered and prices that reflect on the meters are fixed.
Car rentals are also common in Australia for those looking for a more convenient way to get around. The roads are in good condition and signs are in English so you should have little or no trouble getting around. The cost of renting an economy car is around $30 (approx. €27, £24, $40 CAD, $43 AUD) for a whole day.
Health
The healthcare system in Australia offers its indigenes low cost or free health care with Medicare, a tax-funded national public health insurance system. There are also private hospitals and specialist hospitals available to those that require their service. Hospitals are well equipped with modern medical equipment and facilities are on par with most hospitals in the west. Private clinics usually offer a faster service with more personal care however it comes at a higher cost. Doctors in Australia are well trained, among the best in the world and the country has a number of top specialists.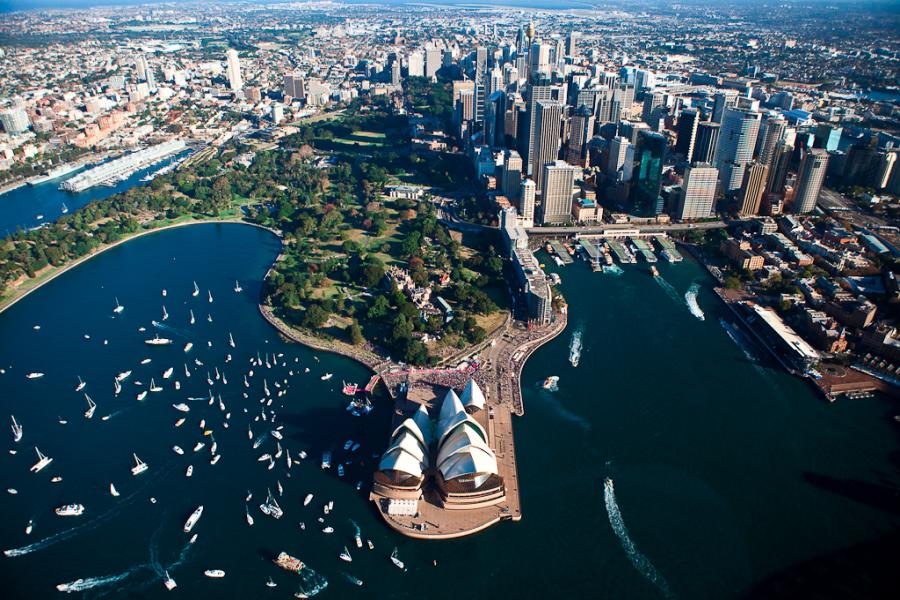 Accommodation
There are a good number of short let apartments available for rent in every region in Australia. The houses are usually well equipped with basic amenities and furnished. You can find good apartments on sites like Airbnb. Rent for a 1 bedroom outside the city center will cost about $894 (approx. €825, £741, $1198 CAD, $1291 AUD) and a 3 bedroom outside the city would cost $1366 (approx. €1261, £1133, $1831 CAD, $1973 AUD) a month.
Packing List
Weather: The fall, winter, and spring weather in Australia will normally be warm during the day, but can be chilly during the night. Of course in the fall and spring it will be warmer than in the winter. You have to pack accordingly.

Warm clothing: Even when you go to a warm location like Australia you should not forget to take some things with you for your trip back home. When you return you are adapted to the warmer weather and need something to protect you from your hometown temperatures.

Consider the Weather: Always look at the type of weather in Australia. Things like humidity, wind, and rain do not show up in the temperature graph but can have a great impact on your wardrobe. There are several sites with long term forecasts and climate information. Is there often a short afternoon downpour like in the tropics, you maybe need to take a strong umbrella and shoos that can cope with the rain. If there is often a lot of wind you might need a more wind-resistant coat.

Check the local Shopping options: Try to find information about the local shopping options near your location in Australia. Are there stores where you can buy all your daily supplies, or are some things difficult to get? For some more remote locations, the options can be limited. If a certain item is really important for you might need to take it with you.

Look at the Local Culture: The local culture in Australia can impact your wardrobe. If most activities are in more upscale locations you might take some more appropriate clothes with you. Or travelling if you travel to certain countries women need to cover themselves in certain areas.

Amenities: Know what's Included in your house or apartment. Is there a coffee maker, a toaster, a washer and dryer, an iron, what is in the kitchen, what kind of towels are there? Things that are there means you do not have to take them with you. A furnished apartment or house can mean something from a few pieces of furniture to a well-stocked place with all the things you have at home. But most of the time your rental will not be stocked.

Mix and match: Wear layers so you can use your wardrobe more efficiently. And do not worry about wearing something more often, probably only you will notice this.

Important for you: If there is something that is really important for you that you want to have present in your house or apartment, take it with you. This can be something like a special knife for the kitchen, or a small mirror that you use in the morning. You can also purchase it locally if it is not that expensive.

Pet supplies: If you take your pet with you don't forget to take supplies for a few days with you. And enough medication, vitamins, or other supplies if you can not purchase them in Australia locally.

Food: Don't take a lot of food with you. Only when there is something you really can not live without you, and it is not too heavy you could consider taking it with you.

Towels: Not all locations include bigger towels for the swimming pool or a visit to the beach. If you have to take them and don't have a lot of room you can buy some big thin towels.

Office supplies: Normally you will not find any office supplies in your house or apartment. If you think you will use them you could pack some supplies like a scissor, notepaper, envelopes, some pens, and more depending on your needs.

Limit yourself: Don't take too many shoes and jackets, you will not need them that often.

Best-fitting: Bring your favorite and best-fitting items that can multi-function

Washer: Do you have a washer and dryer onsite, you don't need to pack a lot of clothes
Clothing
Basics
Casual
Smart
Footwear
Toiletries
Beauty
Hygiene
Clothing
Basics
Casual
Outdoor
Footwear
Accessories
Toiletries
Medicine
Miscellaneous
Other
Toiletries
Beauty
Hygiene
Hair
Other
Medicine
Miscellaneous
Technology
Travel and Free time
Travel
Free time
Important
Documents
Money
Other locations close to this location:
Travelers' Map is loading...
If you see this after your page is loaded completely, leafletJS files are missing.
If you have any additions, or comments on the content on this page, please use our contact form to let us know.
Detailed weather during the year for Australia
What to do during the year in Australia