Located in Central America's northeast coast lies Belize, a Caribbean country sharing borders with Guatemala on the west and Mexico in the northwest. Covering an area of 22970 square km (8869 square Miles) with a population of 408,487 people, it is the least populated country in Central America. Snowbirds eager to spend the winter in Belize can look forward to an unforgettable time as there are endless beaches, wildlife, and interesting attractions to explore.
Its diverse society of languages, like Belizean creole, and culture with music and celebrations go to how historically and culturally blessed this country is. Belize has an impressive number of marine and terrestrial species with a diverse ecosystem. Its ties to the Mayan civilization still shows itself in its culture even after 3 millennia.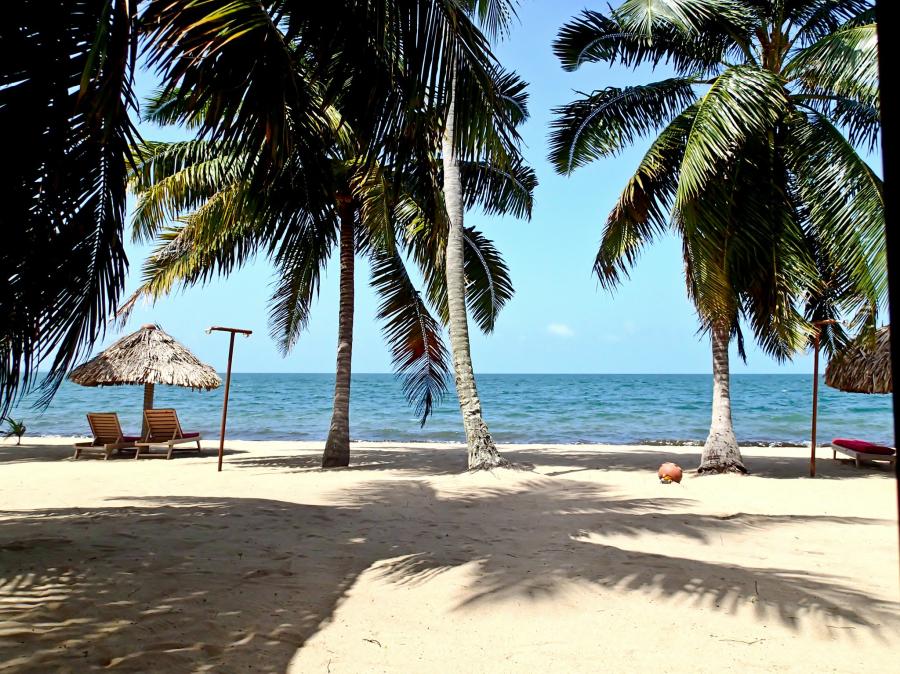 Why should people stay in Belize
For one, Belize has some of the most gorgeous beaches in the Caribbean, and its pleasant sunny weather is the ideal companion for long days on the beach and sunbathing. The country is also blessed with rainforests and jungles, so if you are feeling like escaping from the beach, a quick trip into the woods will see you spotting wildlife in protected national parks. As part of the ancient Mayan civilization's locations, there are stunning ruins and artifacts that are well preserved and on display for tourists to see. The people of Belize, known as Belizeans are happy to welcome you to their home and share their country's rich culture with the world. This country is a unique spot for snowbirds looking for a little more than seaside relaxation as it provides great off the beaten track experiences for its guests.
Climate
With a subtropical climate, Belize experiences two major seasons. The wet season goes through June to November and the dry season starts in February and lasts till May. Northerly winds in September to December bring some coolness to this usually hot and humid country. The coolest months in Belize are between November to January at 23°C (73°F) on average which is perfect for exploring the country. The average year-round temperature in Belize is around .

Safety
Snowbirds are advised to exercise caution when traveling to Belize, as there are increased incidences of crime, especially in tourist areas. There are occurrences of violent crimes like armed robberies during the day, assault, and gang-related activities especially in the south of Belize. Snowbirds are advised to keep their valuable items safely and not flaunt cash or expensive accessories. When using the ATM', stay vigilant and in the event of a mugging, do not try to fight your assailant or resist robbery attempts.
Communication, internet, and cellphone in Belize
The official language spoken in Belize is English, as it was a former British colony. Many Belizeans also speak the local Creole and Spanish. Signage, road signs, and restaurants menus are all in English, so you will have little or no trouble getting around and understanding the menu's when you go out to eat.
Buying a local sim card when you arrive in Belize is advisable, as it is much cheaper than roaming your home sim. There are two main telecom companies, Digicell and smart. However, Digicell is easier to acquire and top-up, in addition to having wider coverage. Therefore, they are a better option to use. Sim cards cost about and it will need to be activated before you can begin to use it. There are several data plans available, and you can get 3GB for $20 (approx. €16, £14, $25 CAD, $25 AUD), valid for 15 days.
Wintersun Locations in Belize
San Ignacio – also known as cayo, this small town is close to the country's border with Guatemala and is great for exploring Mayan ruins. If you're not too keen on the beach and you prefer to see the jungle, San Ignacio is a great and affordable place to stay.
Caye caulker – located only a mile away from one of the most fascinating attractions in Belize, the great blue hole. This small island I great for those who want some quiet time on the beach. Its tropical setting and slow-paced lifestyle is the perfect introduction to authentic Belizean way of living.
Hopkins: Easy to reach by bus and car, no high rise buildings, and a laid back atmosphere. Surrounded by beautiful nature.
Punta Gorda – if you want to avoid the highly populated areas, staying in PG is the best plan. This coastal town is serene and calm with some of the best Belizean experiences like sparely populated beaches, nature watching, and cave explorations.
Corozal – this newly popular area in Belize is an Eco tourist's dream as it practices a truly authentic Belizean way of life. There are fishing village and nature reserves where endangered birds and wild cats are taken care of.
Ambergris Caye: This largest island in northern Belize has a laid back atmosphere, and is a great place for diving and snorkeling.
Placencia – located in the south of Belize, you will find some of the best white sandy beaches in the country. Placencia has the Caribbean on the east side and the Placencia lagoon in the west.
Things to see in Belize
Mayan ruins – one of the top attractions in Belize are the numerous Mayan ruins. Once the cradle of Mayan civilization, there is no shortage of excavated ruins for you to enjoy. The country has more Mayan ruins than any other place in the world and the majestic pyramids are a sight to behold.
The great blue hole – another thing Belize is well known for is the giant hole in the ocean a few miles off the coast of Belize. The hole is really a cave that was once an island that collapsed 500 feet into the sea. The hole is so vast it can be seen from outer space.
Wildlife – Belize's forests and parks are home to numerous wildlife species like birds, wildcats, monkeys, and more.
Caves – the many caves in Belize offer you a different type of experience as you tour each one. Most of them have Maya pottery and clay work on display as well as interesting ancient passageways and ritual sites.

Activities in Belizein the winter
Bird watching – there are over 500 species of birds that flock to Belize during the migratory season including water birds. There are many birding hot spots scattered across Belize so wherever you choose to stay, you would most likely be able to see some birds.
Fishing – Fishing is one of the most important activities in Belize and tourists can also have a go at it. There is an abundance of game fish and regardless of your fishing skills, you are almost guaranteed to make a catch.
Island hopping – most of Belize's islands are undeveloped and uninhabited but that does not take away the beauty of them. The Belize barrier reef has stunning clear waters and golden sands you can visit.
Beaches – Belize is famous for its uncrowded and pristine beaches. You can swim in the warm ocean, enjoy local cuisine from seaside restaurants, or simply get a nice tan from sunbathing for hours.
Visit museums – the Belize museum used to be a prison until it was converted into a museum in 1993. There are many Mayan artifacts on display. Items from Belize's pirate past and torture devices from the museum's time as a prison amongst other cultural items on display.
Shopping + Restaurants. Are they open in the winter?
Larger towns in Belize will have supermarkets where you can buy all your daily needs. Smaller towns will have small shops with a small selection of products. You will also see many small stalls that sell things like fruit.
Since temperatures only drop a few degrees in the winter in Belize, there are still many restaurants and shops that stay open. You can enjoy delicious local Belizean cuisine at a number of restaurants that also have delicious drinks such as rum punch. Seafood lovers will have an amazing time in Belize as it plays a major part in a lot of their dishes. You can also shop for souvenirs like jewelry, art, and baskets at local markets to mention a few.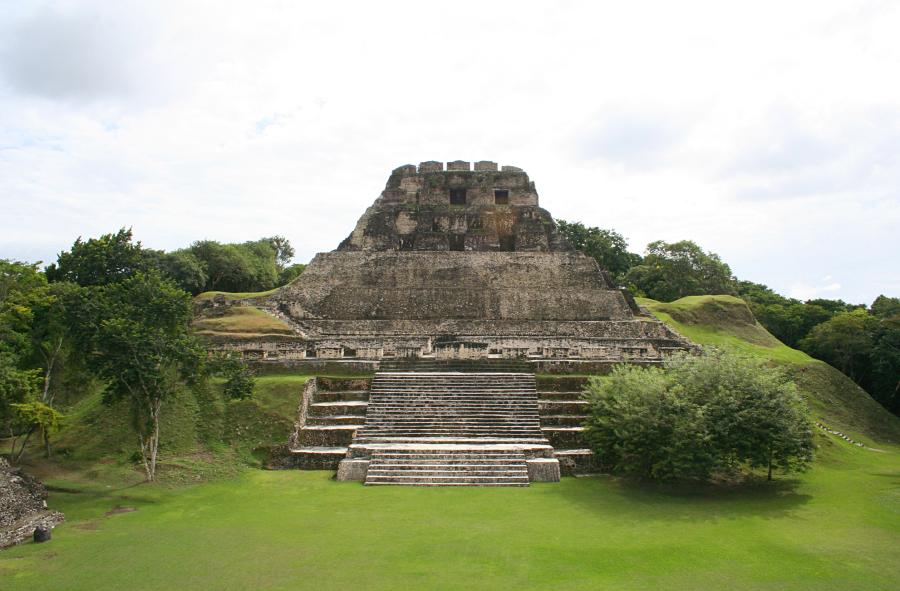 Transport
You will most likely land in the Phillip A.W Goldson International Airport which is 10 Miles (16 km) from Belize city. You can then use a shared or private shuttle to get into the city. There are local flights in small aircrafts within Belize to major towns which are the fastest means of transport although it is quite expensive.
There are buses in Belize that have networks around the cities and they are the cheapest means of transport however they are often slow, packed full of commuters, and do not have fixed schedules. Snowbirds who wish to use the bus are advised to arrive at their stop early as there are usually long lines for the bus.
Taxi cabs are another option for getting around Belize, there are more taxi cab than buses and they can be found pretty much anywhere. Golf carts are also used as taxi's on the island. Remember to settle on a price before getting into a taxi as most of them are not metered.
Water taxis are used to get to different islands especially the more secluded islands and reefs.
You can rent a car for a convenient way to get around the country. The highways are decent however the more you venture into secondary roads and less developed areas, the worse the roads become.
Health
There are private and public healthcare services. Belizean citizens get low-cost treatment in government-owned hospitals. Minor ailments can be treated at most of the clinics however for more serious cases, you may need to visit a private hospital. Very serious cases may have to fly back home or be flown to Mexico for better treatment. With international travel insurance, getting adequate healthcare while in Belize will be easy. There are also a number of pharmacies open at all hours.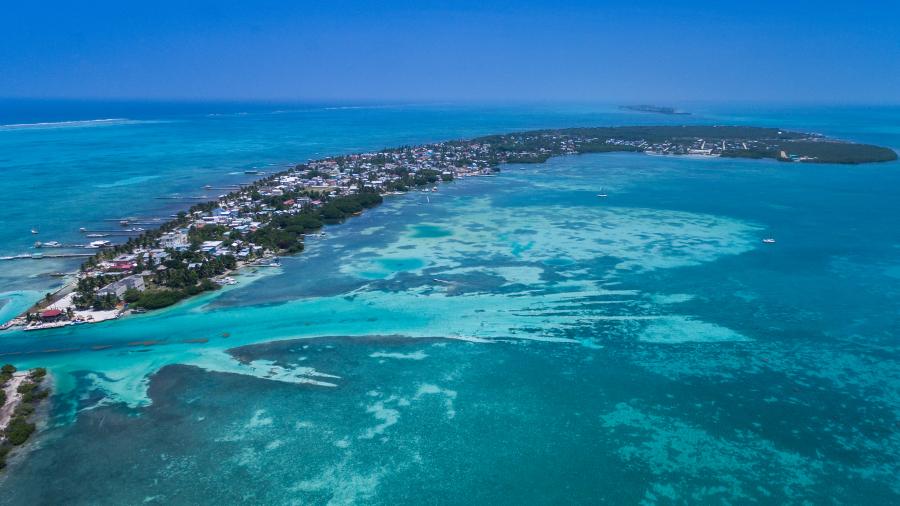 Accommodation
staying in the tourist concentrated areas tend to be quite expensive for many snowbirds chose to stay in a less touristic / busy town where rent is more affordable. Rent can cost around $412 (approx. €338, £301, $523 CAD, $534 AUD)
Packing List
Weather: The winter weather in Belize will normally be warm during the day and warm during the night. You have to pack accordingly.

Warm clothing: Even when you go to a warm location like Belize you should not forget to take some things with you for your trip back home. When you return you are adapted to the warmer weather and need something to protect you from your hometown temperatures.

Consider the Weather: Always look at the type of weather in Belize. Things like humidity, wind, and rain do not show up in the temperature graph but can have a great impact on your wardrobe. There are several sites with long term forecasts and climate information. Is there often a short afternoon downpour like in the tropics, you maybe need to take a strong umbrella and shoos that can cope with the rain. If there is often a lot of wind you might need a more wind-resistant coat.

Check the local Shopping options: Try to find information about the local shopping options near your location in Belize. Are there stores where you can buy all your daily supplies, or are some things difficult to get? For some more remote locations, the options can be limited. If a certain item is really important for you might need to take it with you.

Look at the Local Culture: The local culture in Belize can impact your wardrobe. If most activities are in more upscale locations you might take some more appropriate clothes with you. Or travelling if you travel to certain countries women need to cover themselves in certain areas.

Amenities: Know what's Included in your house or apartment. Is there a coffee maker, a toaster, a washer and dryer, an iron, what is in the kitchen, what kind of towels are there? Things that are there means you do not have to take them with you. A furnished apartment or house can mean something from a few pieces of furniture to a well-stocked place with all the things you have at home. But most of the time your rental will not be stocked.

Mix and match: Wear layers so you can use your wardrobe more efficiently. And do not worry about wearing something more often, probably only you will notice this.

Important for you: If there is something that is really important for you that you want to have present in your house or apartment, take it with you. This can be something like a special knife for the kitchen, or a small mirror that you use in the morning. You can also purchase it locally if it is not that expensive.

Pet supplies: If you take your pet with you don't forget to take supplies for a few days with you. And enough medication, vitamins, or other supplies if you can not purchase them in Belize locally.

Food: Don't take a lot of food with you. Only when there is something you really can not live without you, and it is not too heavy you could consider taking it with you.

Towels: Not all locations include bigger towels for the swimming pool or a visit to the beach. If you have to take them and don't have a lot of room you can buy some big thin towels.

Office supplies: Normally you will not find any office supplies in your house or apartment. If you think you will use them you could pack some supplies like a scissor, notepaper, envelopes, some pens, and more depending on your needs.

Limit yourself: Don't take too many shoes and jackets, you will not need them that often.

Best-fitting: Bring your favorite and best-fitting items that can multi-function

Washer: Do you have a washer and dryer onsite, you don't need to pack a lot of clothes
Clothing
Basics
Casual
Smart
Footwear
Toiletries
Beauty
Hygiene
Clothing
Basics
Casual
Outdoor
Footwear
Accessories
Toiletries
Medicine
Miscellaneous
Other
Toiletries
Beauty
Hygiene
Hair
Other
Medicine
Miscellaneous
Technology
Travel and Free time
Travel
Free time
Important
Documents
Money