Are you looking to trade your cold winter for a beautiful warm place with nice beaches and things to do in Asia? Spending your winter in Thailand is high on the list of many snowbirds that want to spend their winter in the sun. But what is the right location for me? And what can I expect?
Thailand is one of the best known Southeast Asian destinations. Beautiful scenery, friendly people, good climate and reasonable cost of living. It has both big cities like Bangkok and unspoiled islands with beautiful beaches. Thailand is becoming more and more popular to spend your winter in an exotic environment. The travel to Thailand can be more expensive than a destination closer to home, but the cost of living in Thailand will more than makeup for that. This blog will answer some of your questions like:
How is the climate? And what are the normal day and night temperatures? How often does it rain?
How easy is it to find affordable housing at a nice location
Where to go to Thailand
Are the shops open, or is everything closed during the week?
Do you need to speak the Thai language?
If you like meeting other people, what are my options?
What is there to do? Events and activities during the winter.
What does it cost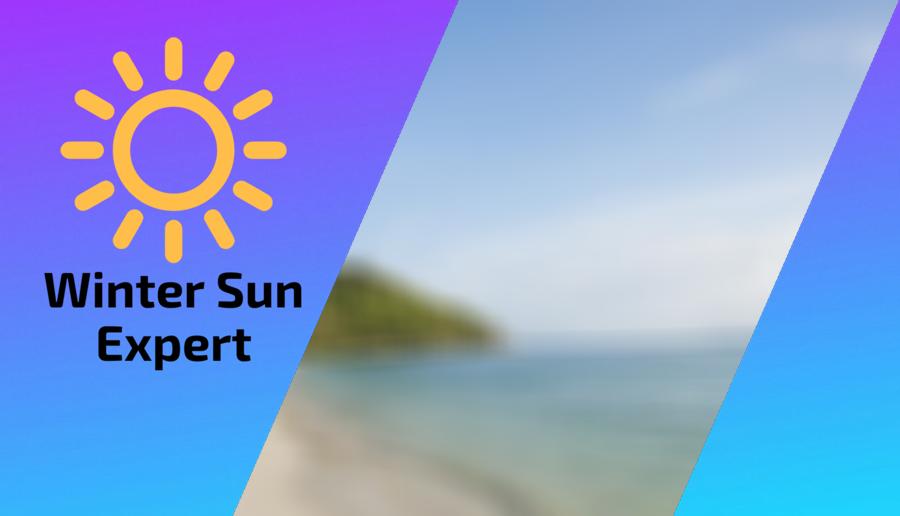 The Thai climate
Thailand has a tropical climate with three different seasons:
The hot season (March to mid-May)
The rainy season (mid-May to October). In the south, the rainy season has a slightly different pattern.
The dry and relatively cool season (November to February). This season is more present in the north and inland areas, and less near the coast and in the south.
– The north of Thailand
In the north, the climate is hot almost the whole year. Only in the winter (December and January), it is sunny during the day and colder in the night (13 °C – 15 °C (55 °F – 59 °F) )
The best time to visit the north is in the winter months of December and January. After February the heat is starting to get intense quickly.
– The middle of Thailand (Bangkok and Pattaya)
In Bangkok, the capital, the climate is hot all year round. In the winter season (mid-November to January) you normally have good sunny weather with temperatures during the day around 30/32 °C (86/90 °F) and during the night around 20/22 °C (68/72 °F). From February onwards the temperatures will start to rise until May when the monsoon rain started. It is also humid during this time. Pattaya, not far from Bangkok, has a similar climate. But has less rain in the summer.
The best time to visit Bangkok is from December to mid-February since it is the least hot and outside of the rainy season.
– The south of Thailand (Phuket, Ko Samui)
The south has a climate that is hot all year round. The summer is very rainy as the monsoon hits the coast directly from the sea. In the winter there is a lot less rain.
Ko Samui is best visited from the middle or the end of January to April. Phuket on the west side is best visited from December to March. Around April the pre-monsoon starts with more and more showers.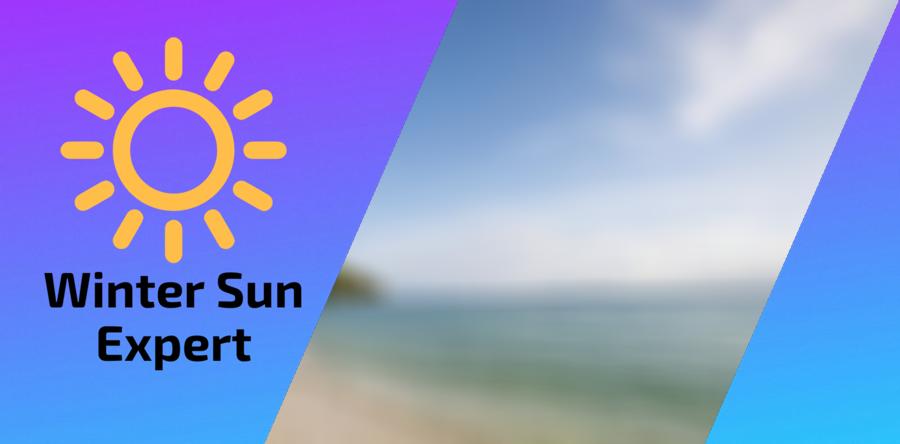 Find affordable housing
Snowbirds can stay in a hotel or guesthouse, go to a resort or rent condos or villas. What type of housing is best for you depends on your own requirements. Do you want to stay in a more ex-pat enclave or more between local Thai people? Do you prefer a sea view or a more quiet location, and what is your budget?
In a lot of cases, you can get a discount for longer stays at both hotels and guesthouses in Thailand. Especially if you're traveling in the low season you can even get a discount for a shorter stay like a three-night stay.
The internet makes it much easier to find affordable rentals. Several websites can help with finding long term rentals:
– Some tips for finding an affordable rental:
Check multiple websites. Sometimes you can find better deals for the same location. Some properties also have their own websites. Google the name of the property and/or address.
Try to talk to the owner of the house. Sometimes you can get a better deal for a longer rental period.
Starting the rental directly with the owner can be cheaper than using a rental website.
Use google maps Satellite view to see how the property is located.
Use google street view to see how the environment looks like. Often you get an idea of how the view will be. You can also see how you have to walk to places like the beach or other locations in the neighborhood.
Health care
Thailand offers excellent medical care if you have a bit of money. The hospitals have an excellent reputation and remain inexpensive as are private clinics, doctors and dentists.
There are special insurance policies that you can close for long term travelers if you think you need this..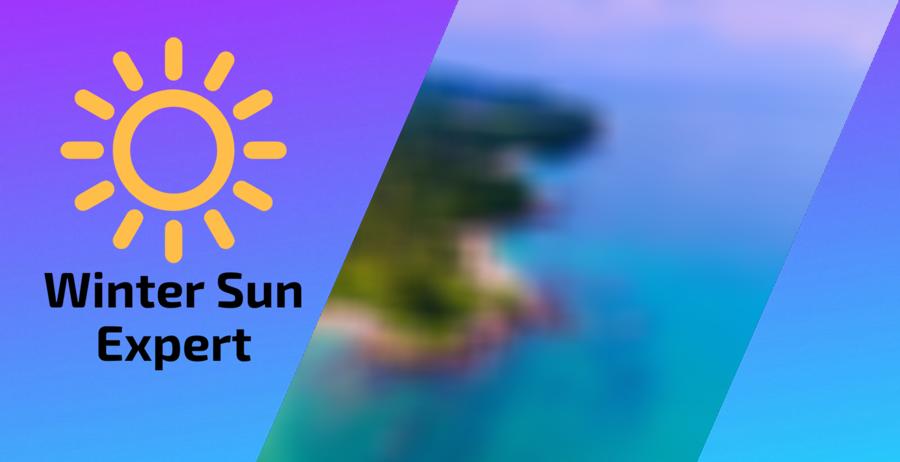 Do I need to speak the Thai language?
English is widely understood and spoken in the bigger cities and major tourist destinations in Thailand. If you visit more rural areas of Thailand you will find fewer or no people that understand English. In general, not many people that visit Thailand will have a language problem.
Getting around
How to get around: Thailand has both a train and bus system, as well as tuk-tuks, (ideal for shorter trips), and cabs (for longer trips). In the larger cities, you may even luck out with Uber!
– Flights
From many locations, you can find reasonably priced flights to Thailand. Do not only check flights to Bangkok but also to some of the other locations like Phuket, that could have a cheaper flight. As Thailand is a big country also internal flights are often used to visit the North or the South.
A good website to find cheap flights is www.skyscanner.com. There you can search for flights from your location to a country instead of airport to airport. That way you can easily see if flying to other airports is cheaper.
– Train
Trains in Thailand cover most of the country and they are one of the cheapest ways to travel. But you cannot reach all destination. Also, some more popular destinations like Phuket do not have a train station. Keep in mind that trains travel much slower than in Europe and North America with an average speed of around 40 km/h. There are 3 classes, for first-class to the cheapest 3rd class. In first-class you can have for longer journeys one or more meals included in the ticket price. In 3rd class, there are vendors that will sell you all kinds of food and drinks. Those vendors are not allowed in the first class where you will find an attendant in each car.
In general, trains leave the originating station either right on time or very close to it.
Some tickets you can book in advance with and pay with your credit card or PayPal. Check the website 12go.asia/en

– Buses
Almost all towns in Thailand have a bus station, and most of them will see different bus operators heading to and arriving from various destinations throughout the country. The network is much bigger than the train or routes covered by flights.
You can purchase a bus ticket at the bus station. But for some of the routes, it is also possible to purchase them online. Check the website 12go.asia/en. There you will also find timetables and prices from different bus operators.
– Rental car
Using a rental car in Thailand can be a really good option. In some locations like Phuket, there are no trains and a car gives you the possibility to leave your resort and explore the rest of the country.
Driving in Thailand is not much different than in Europe, Australia or North America. In Thailand, they drive on the left-hand side, but you will get used to this pretty quickly. The traffic rules are not much different and there are not a lot of aggressive or pushy drivers. The biggest difference is the number of motorbikes, and some Thai drivers like to overtake in places that you should not so watch out for that.
– Other transport like taxies and tuk-tuks
In Bangkok and most big other cities, you will find numerous taxis and tuk-tuks waiting for you outside your hotel or resort. Those are not provided by the hotel, but they are fine to use. You can also flag one down on the street. Be prepared that most taxi drivers do not speak a lot of English, so you have to be clear where you want to go. It can be a good idea to ask the hotel to write down the location where you want to go to Thai, so you can show it to the taxi driver. The same with the location of your Hotel so you can use that on your way back. An alternative is to show the location on Google maps.
If you find a taxi, always make sure that they turn on the taxi meter before you leave for your destination. If a taxi is not using a meter they can charge you whatever they want. Make sure you are using a licensed taxi, and make a note of the driver's number in case something happens.
Tip: you can also use one of the online taxi services like Uber and Grab. That way you do not have to worry about the meter and you can see the route that was taken to your destination. Also getting a taxi during busy times is easier this way.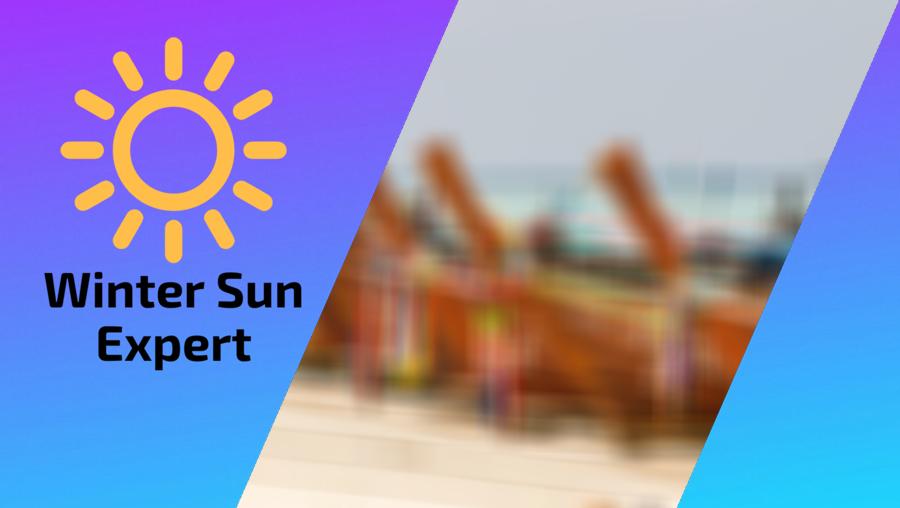 – Ferries
Thailand has a lot of islands and getting there means taking a boat or a ferry. Most boats and ferries are save to use, but we would not recommend to use them in really bad weather. Also, check if the boat is not overloaded. A lot of islands are also served by small speedboats, that only take a few people.
Traveling by boat is inexpensive and often there are multiple options. Check with the local tourist office for more details.
Where to meet other people
A lot of more touristic places have ex-pats, other snowbirds or people that like to spend most of there winter in a nice warm location. There are always bars that will see many of those people coming together. Just ask people you see if they know where to go or check with the local tourist office.
Another way of finding people is to use a website like meet up. All you have to do is sign up and join a group. When there is something to do you will get an email notification. They have a lot of different groups of ex-pats or other people that stay in Thailand for a longer time. You can find activities from people that like to go walking together to Yoga. Or you can join the local volunteer beach trash pick-up group, and meet people during the activity.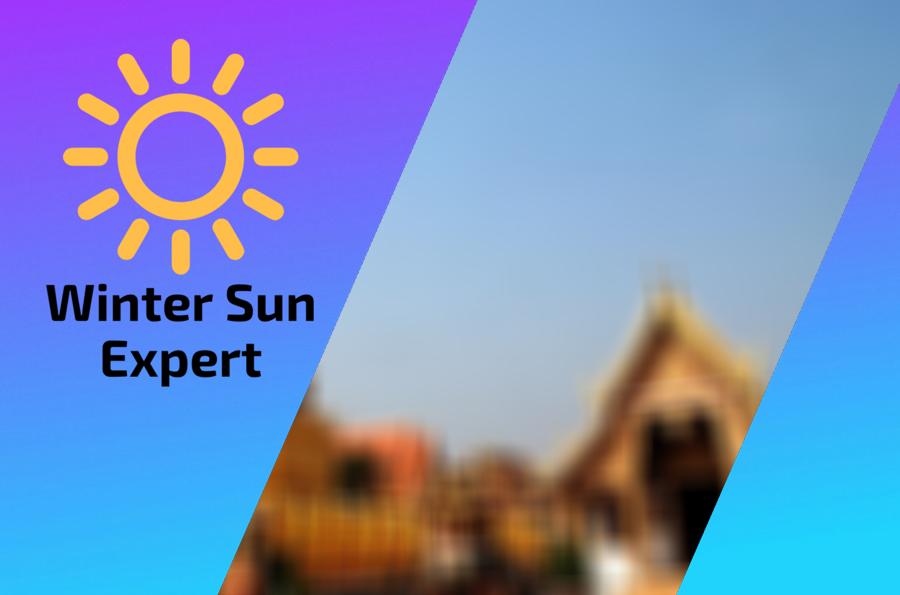 Where to go to Thailand
Thailand has many popular and less known spots. The best spot for you will depend on many factors like do you like a busy place or a quiet environment. If you are planning to spend some time in Thailand it could be a good idea to first do a scouting holiday. During that time you visit several places to see what fits best for you.
– Phuket
Phuket is a famous location for people from around the world. The island attracts many visitors and has many great beaches and nice restaurants. It is one of Thailand's biggest retirement destination.
In Phuket there are many things to do besides relaxing at your pool, swimming in the ocean, and exploring the island. Think about activities like playing a round of gold, Elephant Trekking, canoeing through mangroves, or sailing.
– Hua Hin
Hua Hin is another popular destination in Thailand with a lot of second homes in the area. It has white sandy beaches and tropical vegetation. It is also well known from the Black Mountain Golf Course in Hua Hin that is considered one of the best championship courses in Thailand. There are also a lot of good restaurants.
– Chiang Mai
Chiang Mai is in the north of Thailand and has many museums and historic temples like the famous Wat Phrathat Doi Suthep temple. It is well known as a food mecca with the Chiang Mai Thai Cookery School. There, but also in many other places, you can learn how to cook Thai cuisine.
What can you do in Thailand in the winter
As the winter season is the main tourist season there are lots of things to do in Thailand. December 5th is Father's Day (Formerly the King's Birthday Holiday) and a public holiday. That day you will see candlelight vigils in places such as Bangkok.
Also special is Lunar New Year (Chinese new year). The celebrations mark the start of spring on the lunisolar calendar each January or February. During that day you will see lion dances, parades, stage shows, and lots of fireworks.
Also enjoy the unique experience to see flowers bloom in the winter, in various places. To fully enjoy all these colors it is best to visit the north of Thailand.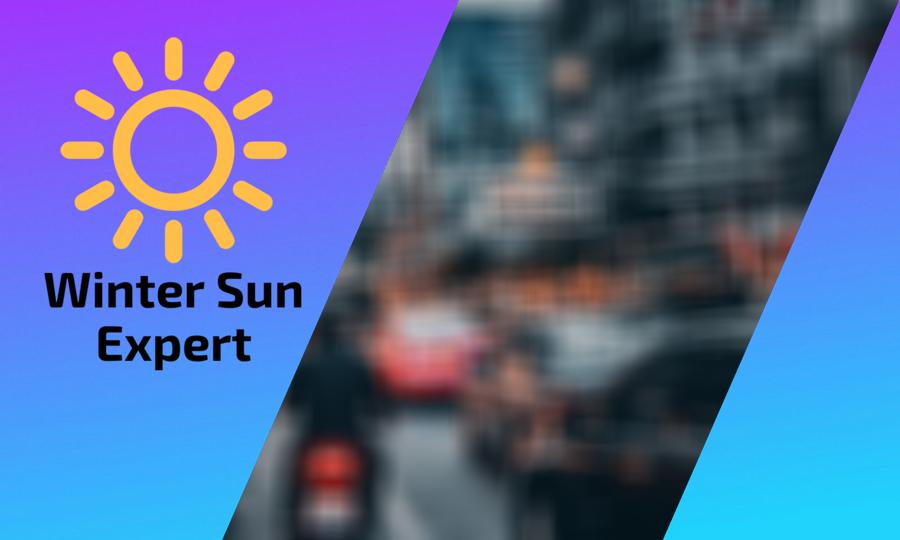 – Bangkok
Visit some of the stunning temple and pagoda complexes, or the Temple of the Reclining Buddha (Wat Pho) and the Temple of Dawn (Wat Arun). If you have enough time take a day trip to the ancient capital Ayutthaya. In the second half of December "The Glorious of Ayutthaya Fair" will be held in the Ayutthaya Historical Park compound. This annual festival brings the ancient capital back to life and you can see what the locals did over 250 years ago. If you are there at the weekend you can also see the spectacular light and sound show.
In and around Bangkok you will find several different floating markets. Damnoen Saduak is the most popular but Amphawa is more authentic. You can find genuine Thai seafood or shop for local crafts.
Even do the main religion of Thailand is Buddhism you still will see the Christmas holiday season with Christmas illumination in the shopping districts around Siam and Phrom Phong BTS Stations. This starts in the second half of November until early-January.
– Outside of Thailand
If you like to do something outside of Thailand for a short while you can look for low-priced flights to Borneo, and spent a weekend there gazing at wild orangutans and pygmy elephants. Another option could be to find a flight to Cambodia and visit the ancient temples in Angkor. Or go diving in a Malaysian island resort.
There's always shopping. Large cities such as Bangkok and Kuala Lumpur are a shopaholic's paradise, where you can find everything from handmade silk clothing to the latest electronics.
What does it cost to stay in Thailand in the winter?
In general, Thailand is about a quarter of the cost compared with a major western city. Both accommodation and food are really a lot cheaper. Nowhere else will you find $2 bowl of Pad Thai with authentic spicy Thai flavors.
Of course, if you choose for a posh resort in Phuket and Krabi it can cost you $1500 a month. But the further you move away from the major tourist destinations, the better the deals become. It is not hard to find nice apartments not far from the beach from $250 a month.
In a place like Pattaya, you can rent a fully furnished bungalow with air conditioning, a pool, three bedrooms and two bathrooms from $650 a month. Sometimes you have to pay extra for fast internet and electricity. Most people do not use the kitchen that often as it is really cheap to eat out.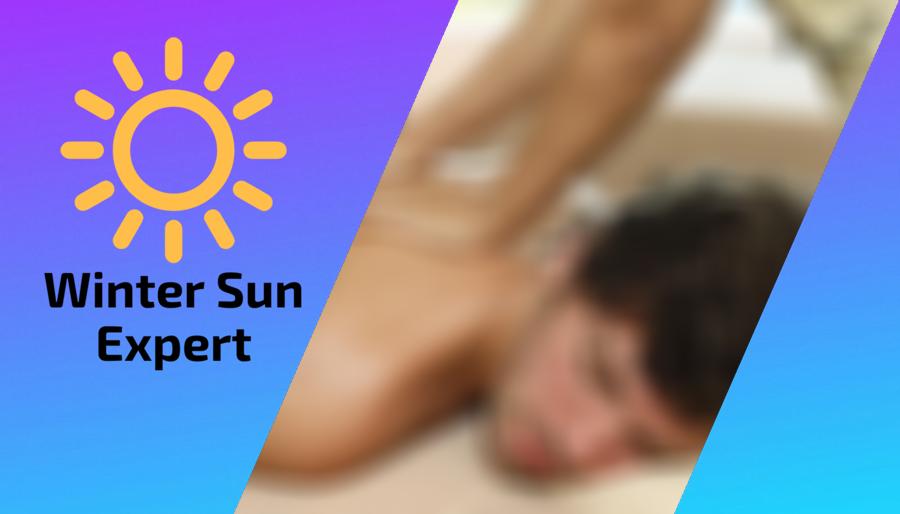 If you like a spa you are in the right country, thinks as massages, facials, pedicures, and manicures start at $10 an hour.
Packing List
Weather: The winter weather in Thailand will normally be hot during the day and hot/warm during the night. You have to pack accordingly.

Warm clothing: Even when you go to a warm location like Thailand you should not forget to take some things with you for your trip back home. When you return you are adapted to the warmer weather and need something to protect you from your hometown temperatures.

Consider the Weather: Always look at the type of weather in Thailand. Things like humidity, wind, and rain do not show up in the temperature graph but can have a great impact on your wardrobe. There are several sites with long term forecasts and climate information. Is there often a short afternoon downpour like in the tropics, you maybe need to take a strong umbrella and shoos that can cope with the rain. If there is often a lot of wind you might need a more wind-resistant coat.

Check the local Shopping options: Try to find information about the local shopping options near your location in Thailand. Are there stores where you can buy all your daily supplies, or are some things difficult to get? For some more remote locations, the options can be limited. If a certain item is really important for you might need to take it with you.

Look at the Local Culture: The local culture in Thailand can impact your wardrobe. If most activities are in more upscale locations you might take some more appropriate clothes with you. Or travelling if you travel to certain countries women need to cover themselves in certain areas.

Amenities: Know what's Included in your house or apartment. Is there a coffee maker, a toaster, a washer and dryer, an iron, what is in the kitchen, what kind of towels are there? Things that are there means you do not have to take them with you. A furnished apartment or house can mean something from a few pieces of furniture to a well-stocked place with all the things you have at home. But most of the time your rental will not be stocked.

Mix and match: Wear layers so you can use your wardrobe more efficiently. And do not worry about wearing something more often, probably only you will notice this.

Important for you: If there is something that is really important for you that you want to have present in your house or apartment, take it with you. This can be something like a special knife for the kitchen, or a small mirror that you use in the morning. You can also purchase it locally if it is not that expensive.

Pet supplies: If you take your pet with you don't forget to take supplies for a few days with you. And enough medication, vitamins, or other supplies if you can not purchase them in Thailand locally.

Food: Don't take a lot of food with you. Only when there is something you really can not live without you, and it is not too heavy you could consider taking it with you.

Towels: Not all locations include bigger towels for the swimming pool or a visit to the beach. If you have to take them and don't have a lot of room you can buy some big thin towels.

Office supplies: Normally you will not find any office supplies in your house or apartment. If you think you will use them you could pack some supplies like a scissor, notepaper, envelopes, some pens, and more depending on your needs.

Limit yourself: Don't take too many shoes and jackets, you will not need them that often.

Best-fitting: Bring your favorite and best-fitting items that can multi-function

Washer: Do you have a washer and dryer onsite, you don't need to pack a lot of clothes
Clothing
Basics
Casual
Smart
Footwear
Toiletries
Beauty
Hygiene
Clothing
Basics
Casual
Outdoor
Footwear
Accessories
Toiletries
Medicine
Miscellaneous
Other
Toiletries
Beauty
Hygiene
Hair
Other
Medicine
Miscellaneous
Technology
Travel and Free time
Travel
Free time
Important
Documents
Money