Spend your fall, winter, or spring in Sri Lanka: Is Sri Lanka a good snowbird location?
Sri Lanka is a tropical island with the potential to be your perfect winter destination. Lush palm trees lined along its coastline that seem to never end, abundant wildlife, and almost heavenly weather also play a key role in why many snowbirds choose to spend their winter here. Sri Lanka is the 25th largest island on the planet and is nestled on the southwest end of the Indian Ocean between the Arabian sea and the Bay of Bengal.
There is evidence of human settlement in what is now Sri Lanka that dates back to prehistoric times over 125,000 years. This island nation is blessed with a rich and diverse culture. The country was also used as an important trading hub along the Silk Road. Sri Lanka is home to various UNESCO heritage sights and archaeologists have discovered evidence that shows early settlers in Sri Lankan caves had a modern way of life such as agricultural practices and hunting.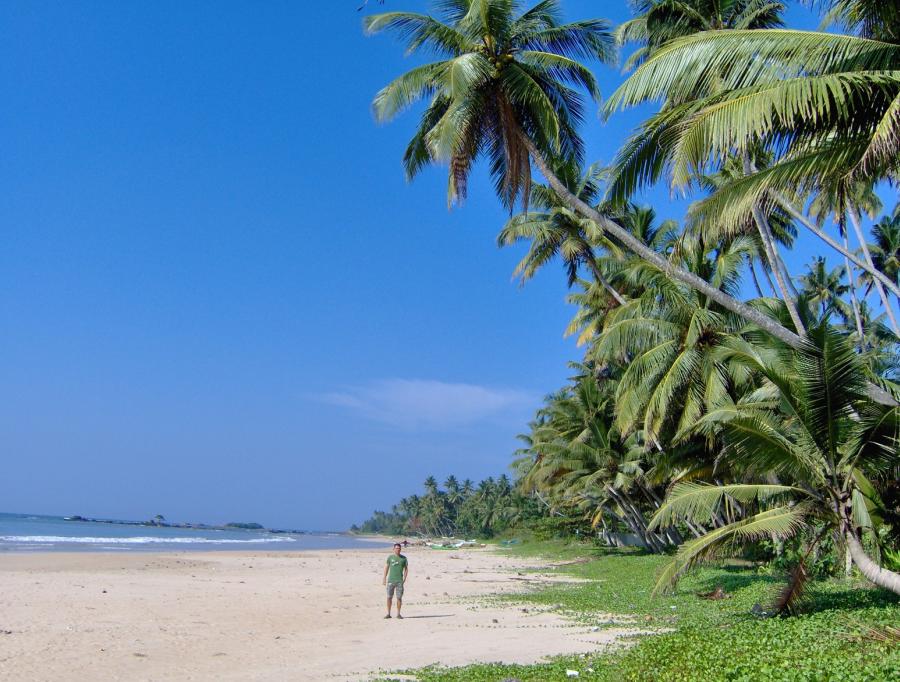 Why should people stay in Sri Lanka
There are numerous gorgeous beaches in Sri Lanka and coupled with its warm winter weather, it makes it a perfect winter destination for many snowbirds. The seas are usually calm at this time and there are attractive sites to visit and nature watching activities such as spotting whales. The Sri Lankan people are warm and hospitable with a rich culture and history just waiting to be explored
Climate
Sri Lankans climate is a hot and humid tropical climate with heavy rainfall during its monsoon season. Average year-round temperatures are around 28°C (82°F) because of its proximity to the equator. This means the country enjoys year-round warm weather which can get humid thanks to moisture and ocean winds. During the winter, it gets cooler in the upland regions with temperatures dropping to 16°C - 20°C (61°F - 68°F) while the temperature of the coastal areas stays at around 28°C (82°F). Winter corresponds with Sri Lanka's dry season however, there might be occasional rainfall so snowbirds are advised to pack some rain gear.

Safety
The country is considered a very safe travel destination. While Sri Lanka is still recovering from a decade's long civil war, the people are warm and friendly. Travelers are still advised to exercise caution and keep their valuable and personal effects safe. There is hardly any crime but like most tourist destinations, there may be a few incidences of theft or pickpocketing. Snowbirds are also advised to be politically aware, stay respectful, and avoid bringing up civil unrest as it can be a delicate subject for many locals.
Communication, internet, and cellphone in Sri Lanka
Over 24% of the country's population speaks English however, outside of the major tourist areas and cities, there aren't many people who speak English so communicating with street vendors or local transport workers may present a challenge. The official languages of Sri Lanka are Sinhala and Tamil. This also presents an opportunity for snowbirds to learn an interesting new language or at least the basics of it.
To stay connected during your stay in Sri Lanka, we recommend getting a local sim. There is a variety to choose from and they are all inexpensive and fall within the same price range. There are a number of vendors selling mobile sims at the airport so you can purchase one from them. All you need to register the sim card is your international passport. There are tourist sims available which cost about and you get up to 6GB of free data plus call time and free texts.
Wintersun Locations in Sri Lanka
Sri Lanka has many locations near the coast with beautiful beaches. The west is more developed than the east and south coast. It is more developed and more tourist-oriented.
Hiriketiya – Relatively unspoiled beaches, but slowly getting more tourists.
Bentota – One of Sri Lanka's finest stretches of sandy beach.
Mirissa – Amazing beach with clear water and many palm trees.
Uppuveli – Sleepy and more quit location with a superb beach.
Arugam Bay – this town is located in the east south coast of Sri Lanka and has some of the country's finest beaches. If you love Bali but want to escape the hordes of tourists but enjoy a similar scenery, then staying in Arugam Bay is best.
Anuradhapura– if you want to experience first hand, the ruins of historic civilizations, then staying in this former capital of Sri Lanka is ideal. Most of the area is accessible by bicycle and there are lots of temples to explore.
Kandy – also a former capital of the country, it's in the center of the country and is probably the most beautiful place in Sri Lanka. There are enchanting local markets, lakes and rolling hills to keep you occupied.
Dambulla – this area is home to some historic monuments such as the UNESCO heritage site Sigiriya. There are also elephant safaris where you can watch the incredibly graceful creatures.
Things to see in Sri Lanka
Gangaramaya Temple – this temple is also a museum and one of the most beautiful places to see in the capital city of Colombo. There is a selection of locally made crafts, art and even old cars on show.
Sigiriya Fortress– also known as the lion rock, this fortress helps you gain some insight into Sri Lanka's mystic history. Once the fortress of king Kassapa stood tall on this monolith but now all that remains are the foundation walls.
Tea plantations – the tea plantations adorn Sri Lanka's countryside and provide an interesting attraction for many visitors. Some plantations will let you join in and learn the art of tea picking.
Yala national park – Sri Lanka is blessed with abundant wildlife and with its 35 feline residents, this park has the largest population of leopards in the world. There are also many other animals to be seen like crocodiles, monkeys and elephants.
Temple of the sacred tooth relic – this sacred temple houses one of the most important Buddhist relics within its golden roofed walls. – one of Buddha's tooth
Dagoba's – some of the most ancient and impressive Dagoba's are located in Sri Lanka. These impressive dome-shaped buildings stand out with their brilliant architecture.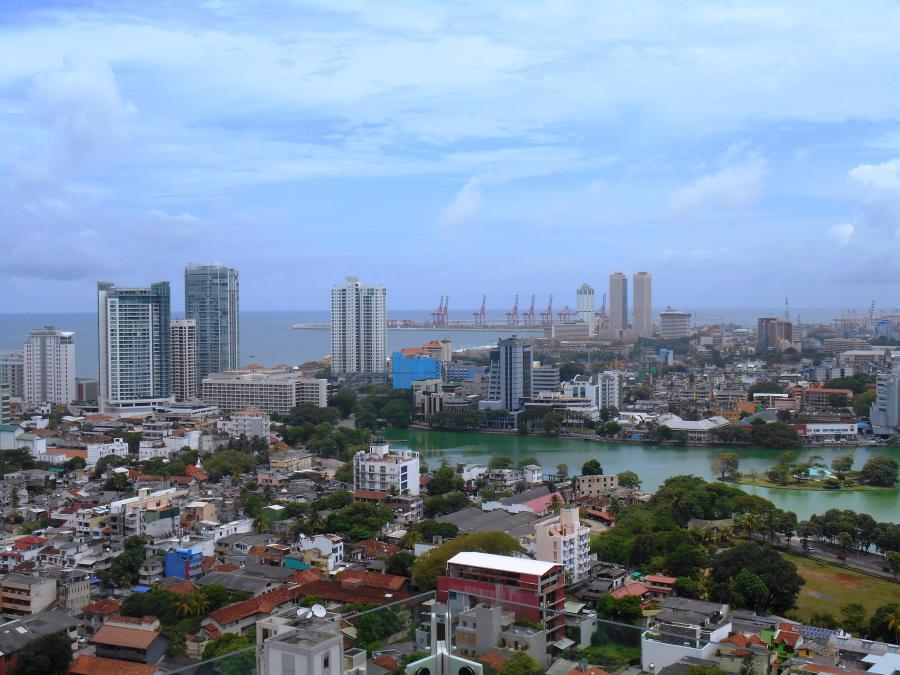 Activities in Sri Lanka in the fall, winter, or spring
Visiting temples – there are numerous temples in almost every city in Sri Lanka. The population of the country is predominantly Buddhist and so there are beautiful temples available for your exploration.
Whale spotting – Sri Lanka's waters are often referred to as a highway for whales because of the sheer number of different whale species that frequent the area. The port of Mirissa is a great place to get a glimpse of these sea giants. Dolphins and sea turtles also frequent the area.
Beach hopping – there are numerous tropical beaches with crashing waves to conquer such that you may never have your fill of relaxing and sinking your feet into their soft sands.
Shopping + Restaurants. Are they open in the fall, winter, or spring?
Shops and restaurants are open in winter however, most foreign products are expensive because they have to be imported. There is an abundance of restaurants to try out local cuisine but if you are looking for more western meals, you may be a little disappointed that what you get may not be up to the standards because getting the required ingredients is quite hard.
Shopping in local markets is a must as they have some of the most beautifully crafted items and products native to Sri Lanka like spices and teas.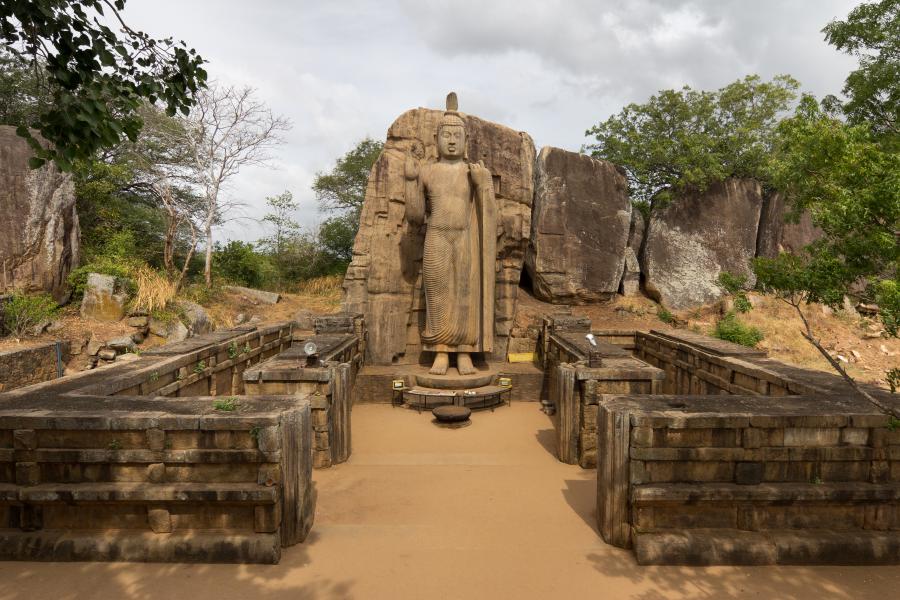 Transport
There are limited flights within Sri Lanka so most traveling will be done by road. There is an international airport located near the capital city of Colombo 20 Miles (32 km) north of it in a suburb called Negombo with direct flights to and from most countries in the world.
You can get into the city from the airport using a taxi or hired car. Taxi prices into Colombo start at $16 (approx. €15, £13, $21 CAD, $25 AUD) or$0.5 (approx. €0.48, £0.41, $0.68 CAD, $0.78 AUD) per kilometre. There are also ride-hailing services you can use.
Trains are one of the best ways to enjoy the landscape of Sri Lanka and move from one city to another. Although they can be pretty slow and delayed, trains are comfortable and tidy and tickets can be booked in advance. A first-class train ticket costs about $6 (approx. €5, £4, $8 CAD, $9 AUD).
Buses in Sri Lanka are cheap and get around the country however Sri Lankan bus drivers are notoriously rough and buses are packed full so we do not recommend using the bus to get around.
Three-wheelers also known as tuk-tuk's are the popular method of getting too short distances. Some of them are metered so that regulates the price however if you are getting into an unmetered tuk-tuk, be sure to agree on a price first.
As a foreigner, renting a car in Sri Lanka isn't easy as you will require a special driver's license. Most visitors tend to simply hire a driver who also acts as a tour guide and takes them around. Hiring a small car will cost about $50 (approx. €47, £41, $68 CAD, $78 AUD) for one day.
Health
Primary healthcare in Sri Lanka is free for its citizens. There are also private hospitals and non-profits that provide advanced healthcare. Private hospitals in Colombo are inexpensive and reasonably well equipped so snowbirds can use them in cases of accidents and emergencies. Remember to get travel insurance with good coverage before leaving your home country so any medical bills incurred during your trip can be taken care of. Many Sri Lankan doctors speak fluent English and received their medical training in Europe.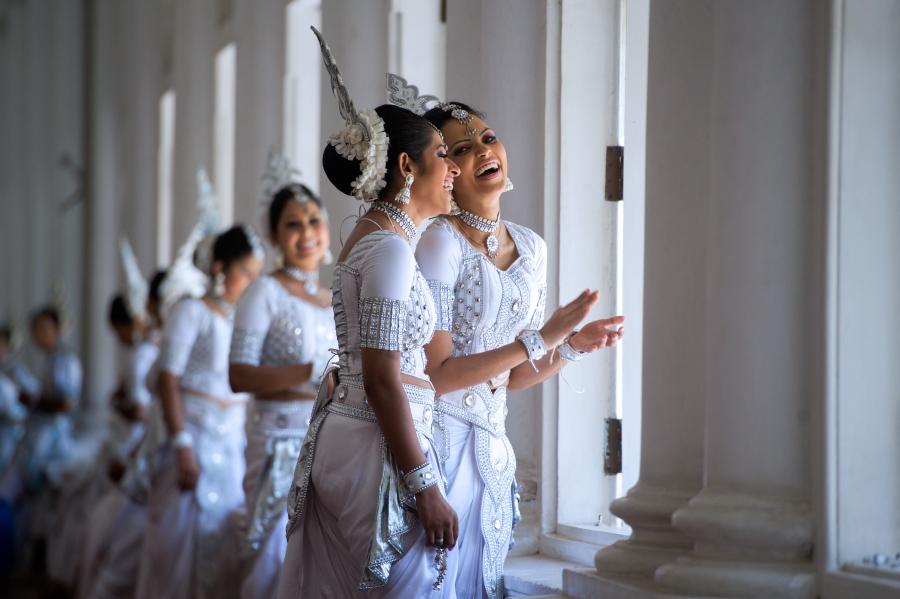 Accommodation
As its tourism industry grows, more short let apartments and sublets are increasingly available. Prices differ depending on what area you choose to stay in, however, rent for a 3 bedroom apartment costs about $233 (approx. €221, £192, $318 CAD, $365 AUD) a month and a 1 bedroom costs about $195 (approx. €185, £160, $266 CAD, $306 AUD) a month.
Packing List
Weather: The fall, winter, and spring weather in Sri Lanka will normally be warm during the day and warm during the night. Of course in the fall and spring it will be warmer than in the winter. You have to pack accordingly.

Warm clothing: Even when you go to a warm location like Sri Lanka you should not forget to take some things with you for your trip back home. When you return you are adapted to the warmer weather and need something to protect you from your hometown temperatures.

Consider the Weather: Always look at the type of weather in Sri Lanka. Things like humidity, wind, and rain do not show up in the temperature graph but can have a great impact on your wardrobe. There are several sites with long term forecasts and climate information. Is there often a short afternoon downpour like in the tropics, you maybe need to take a strong umbrella and shoos that can cope with the rain. If there is often a lot of wind you might need a more wind-resistant coat.

Check the local Shopping options: Try to find information about the local shopping options near your location in Sri Lanka. Are there stores where you can buy all your daily supplies, or are some things difficult to get? For some more remote locations, the options can be limited. If a certain item is really important for you might need to take it with you.

Look at the Local Culture: The local culture in Sri Lanka can impact your wardrobe. If most activities are in more upscale locations you might take some more appropriate clothes with you. Or travelling if you travel to certain countries women need to cover themselves in certain areas.

Amenities: Know what's Included in your house or apartment. Is there a coffee maker, a toaster, a washer and dryer, an iron, what is in the kitchen, what kind of towels are there? Things that are there means you do not have to take them with you. A furnished apartment or house can mean something from a few pieces of furniture to a well-stocked place with all the things you have at home. But most of the time your rental will not be stocked.

Mix and match: Wear layers so you can use your wardrobe more efficiently. And do not worry about wearing something more often, probably only you will notice this.

Important for you: If there is something that is really important for you that you want to have present in your house or apartment, take it with you. This can be something like a special knife for the kitchen, or a small mirror that you use in the morning. You can also purchase it locally if it is not that expensive.

Pet supplies: If you take your pet with you don't forget to take supplies for a few days with you. And enough medication, vitamins, or other supplies if you can not purchase them in Sri Lanka locally.

Food: Don't take a lot of food with you. Only when there is something you really can not live without you, and it is not too heavy you could consider taking it with you.

Towels: Not all locations include bigger towels for the swimming pool or a visit to the beach. If you have to take them and don't have a lot of room you can buy some big thin towels.

Office supplies: Normally you will not find any office supplies in your house or apartment. If you think you will use them you could pack some supplies like a scissor, notepaper, envelopes, some pens, and more depending on your needs.

Limit yourself: Don't take too many shoes and jackets, you will not need them that often.

Best-fitting: Bring your favorite and best-fitting items that can multi-function

Washer: Do you have a washer and dryer onsite, you don't need to pack a lot of clothes
Clothing
Basics
Casual
Smart
Footwear
Toiletries
Beauty
Hygiene
Clothing
Basics
Casual
Outdoor
Footwear
Accessories
Toiletries
Medicine
Miscellaneous
Other
Toiletries
Beauty
Hygiene
Hair
Other
Medicine
Miscellaneous
Technology
Travel and Free time
Travel
Free time
Important
Documents
Money
Other locations close to this location:
Travelers' Map is loading...
If you see this after your page is loaded completely, leafletJS files are missing.
If you have any additions, or comments on the content on this page, please use our contact form to let us know.
Detailed weather during the year for Sri Lanka
What to do during the year in Sri Lanka