Snowbirds looking to escape the cold winter months in their home countries who are considering Cuba for their trip are in for a treat. The country is a phenomenal travel destination at any time of the year with its sunny weather, sandy beaches, and captivating sea views. There are also a ton of activities to fill your time and beautiful attractions to visit. Cuba is home to 9 UNESCO heritage sites (the most of any Caribbean islands).
Located in the North of the Caribbean, where the Gulf of Mexico, Atlantic Ocean, and Caribbean sea meet, the country is made up of the island of Cuba plus other several smaller archipelagos and the Isla de la Juventud. Cuba is the largest of the Caribbean islands and the second-most populous one. The country is multi-ethnic, with a number of cultural influences owing to its diverse heritage and origins from its indigenous aboriginal Ciboney and Taino people to the African slaves brought into the country, Soviet Union, and Spanish colonization.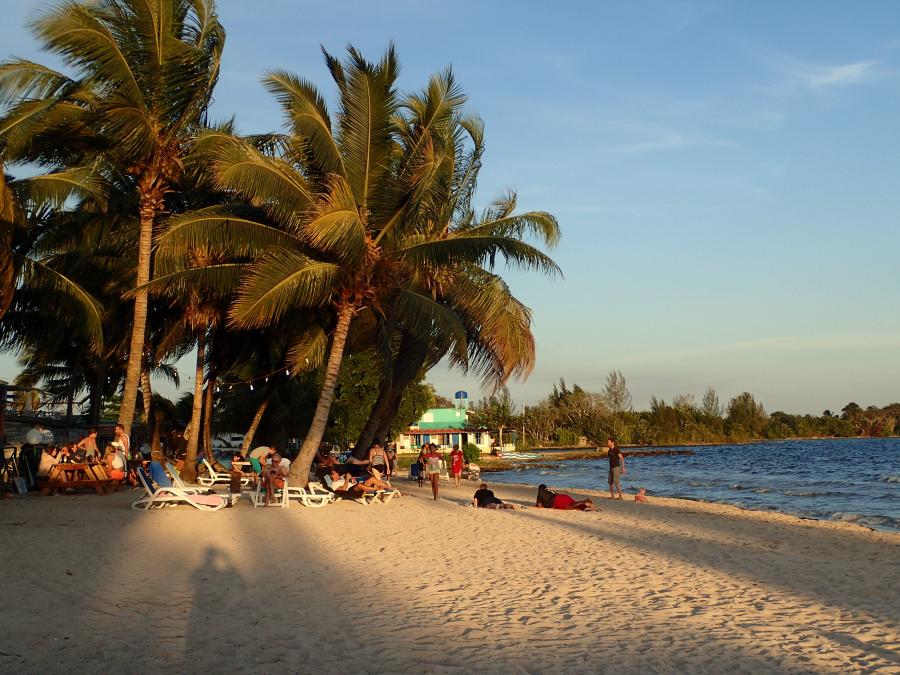 Why should people stay in Cuba
Winter is a great time to visit the Republic of Cuba as the weather is balmy and divine and there is no shortage of activities to engage in. Although travel into Cuba was once tightly restricted, there are now more avenues for snowbirds and other visitors to visit this beautiful country. Cuba has something of a museum feel to the entire country as it is relatively untouched by westernization. The entire country has a vintage feel to it, down to its taxis and the locals are friendly and happy to share a drink with visitors especially their popular rums. There are also a lot of performances and entertainment competitions you can attend or participate in if you are feeling daring. You can watch everything from musical performances to dance numbers at night time or even on a walk down the street.
Climate
Cuba has a sub-tropical climate with two major seasons, the wet and dry season. Cuba's dry season corresponds with winter so snowbirds can expect little to no rainfall during their stay in the country. The country's temperature can be quite hot and humid as its temperature during the day is around 26°C (79°F) with a lot of sunshine. However, it is not always blazing suns and humidity as the cool trade winds often provide relief. During the winter months, the average temperature is around 21°C (70°F) which is pleasant enough to enjoy outdoor activities and warm enough to relax by the beach.

Safety
Like many tourist destinations, there are a few incidences of non-violent crimes towards tourists like currency scams which are considered serious crimes in the country however Cuba is considered to be a generally safe country to visit. Police are stationed on almost every block. Whether you are traveling alone or in a pair, as long as you exercise caution and maintain awareness of your surroundings, you will hardly run into any dangerous situations. The government takes tourist safety as one of its top priorities as its tourism industry is one of its major exports.
Communication, internet, and cellphone in Cuba
Most Cubans speak Cuban Spanish, as Spanish is the country's official language. The second major language spoken in Cuba is Haitian creole. Snowbirds who have some knowledge of the language will find it goes a long way as many locals, even those who speak English are more amenable to tourists who speak some Spanish. Learning a few key phrases such as greetings and common everyday questions is a great idea.
English is spoken in tourist areas and in the major cities as well. Staying connected while in Cuba may involve getting a tourist sim card, although cell service is quite expensive and this sim card costs $25 (approx. €20, £18, $31 CAD, $32 AUD). They are activated immediately and remain valid for 30 days only, and 4GD of data costs $30 (approx. €24, £21, $38 CAD, $38 AUD). If you will be staying longer than 30 days, you may have to buy a sim from the state-owned telecoms network either Digicel or Cubacel which may take up to 3 days to activate. ETECSA offers internet-only cards, with this option you can keep your home sim and only purchase data at the same cost as a tourist sim card. Making International calls are expensive with around $1 (approx. €0.82, £0.73, $1.27 CAD, $1.3 AUD) per minute, however, receiving calls is free.
Wintersun Locations in Cuba
Santa Clara – this town is in the center of Cuba and is the 5th most populous city. The last battle of the Cuban revolution took place here and it has remains of Che Guevera, a legendary political figure buried here. There are also lots of parks, a thriving creative community, and beautiful colonial buildings.
Baracoa: Less known part of Cuba, but the oldest city in the country. Don't expect touristy resorts, but you will find a secluded black-sand beach and beautiful nature.
Playa Paraíso: Located on the island Cayo Largo del Sur this idyllic beach is one you should not miss. It has soft white sand and really blue water. Combined with the sunny and dry climate it can be a perfect location to lounge and relax.
Cienfuegos: In Cienfuegos, you will find the old European style full of grandiose architecture. It is sometimes called the Paris of Cuba due to its French influences.
Caya Coco: Made famous by two of Hemingway's novels (The Old Man and the Sea and Islands in the Stream) Caya Coco has a beautiful beach. You can reach the location by using the bridge that connects it with mainland Cuba.
Havana – Havana, and particular old Havana has impressive cultural sights and quirky establishments. The city is vibrant with a very active nightlife.
Trinidad – the old part of this city was established a UNESCO heritage site in 1988 and has some of the most stunning and well preserved colonial town feelings in the country with its brightly colored buildings. Beaches, waterfalls, and vibrant green forests are also just a few kilometers away from this city.
Things to see in Cuba
Old Havana – this UNESCO heritage site has cobbled streets and baroque, neoclassical style buildings that give you a magnificent glimpse into Cuban history.
Parquet Nacional Vinales – another one of Cuba's UNESCO heritage sites, this breathtaking valley is located in Sierra de Los Organos. Agricultural produce like vegetables, tobacco, and fruits are grown here and visitors can explore the plantations.
Baracoa – this is the country's oldest city founded in 1511, it has a quaint remote feel with charming colonial buildings. There are also beaches, waterfalls, and a biosphere reserve that is home to rare plants and birds.
National Museum of fine arts – art lovers can get their fill of amazing Cuban art as well as international pieces with this museum's extensive collection. The building itself is also a work of art as the renaissance style structure is clad in Italian marble.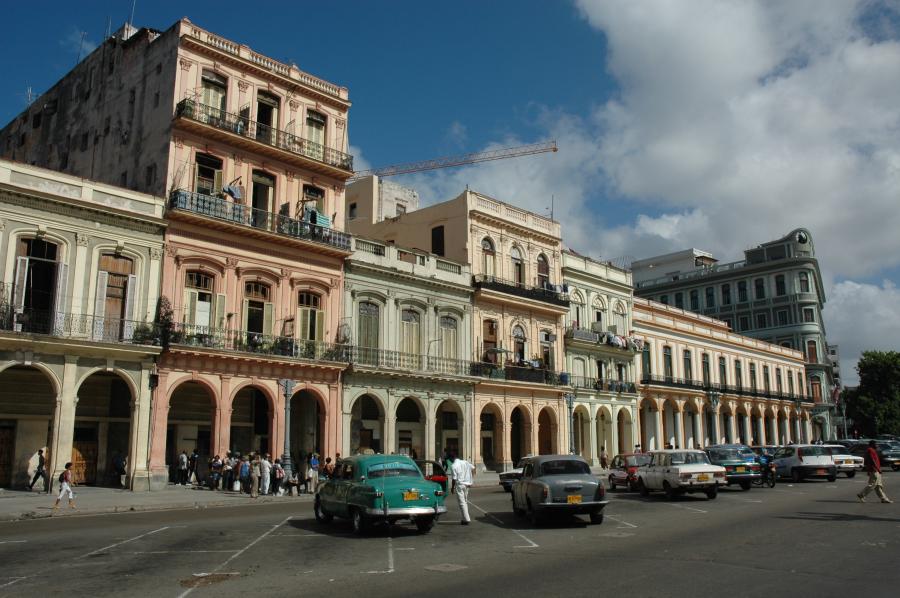 Activities in Cuba in the winter
Classic car rides – one of the most famous things about Cuba is its classic vintage cars. Started out of necessity, the brightly colored cars even function as taxis so you'll have no shortage of cars to choose from.
City tours – driving around Cuba is an adventure in itself as everything about the country is beautiful to see. You can hire a car for an hour-long drive around the major cities and take in the colonial-style houses.
Visit the beach – there is no shortage of pristine beaches in Cuba and its white sandy beaches are perfect for long walks, and the clear waters of the ocean are warm and pleasant to swim in.
Explore national parks – Cuba has its share of interesting wildlife most of which are protected in national parks like Topes de Collantes. You can see a variety of animals like birds and crocodiles.
Take a dance class/go dancing – Cubans are known to love dancing, live music, and performing. There are lots of bars in almost every town where you can dance the night away after a long day of relaxing at the beach.
Shopping + Restaurants. Are they open in the winter?
There are not a lot of shopping opportunities in Cuba except for locally made items like art, Cuban cigars, or rum. There are a few luxury stores in hotels and the city of old Havana, but they are expensive. Shops are open in the winter and close by 4 pm.
Cuban restaurants are open in the winter serving up healthy local dishes. Some of the restaurants have amazing locations like the roof of a building with beautiful views to be enjoyed along with your meals. If you are further from more touristic locations expect the choice to be limited.
Transport
Cuba has 13 airports. Tourists are most likely to land at the Jose Marti International airport in Havana or the Juan Gualberto Gomez international airport in Varadero. There are also domestic flights to major cities for tourists who prefer quicker travel.
Buses are an affordable and decent way to get around Cuba. There are two major bus companies, Astro and Viazul with many tourists opting for viazul. Schedules, reservations, and payments can be made ahead of time on the company's website. They travel intercity and are reliable, safe and air-conditioned.
There are also shared taxis that go along a fixed route. You can spot these taxis by the taxi sign on top, these taxis usually cost around $0.5 (approx. €0.41, £0.37, $0.64 CAD, $0.65 AUD) per ride. There are also regular private taxis, the yellow coco taxis are especially for tourists and rides in the city cost around $5 (approx. €4, £3, $6 CAD, $6 AUD)
Renting a private car is convenient but can be expensive at $40 (approx. €32, £29, $50 CAD, $51 AUD) an hour. An exciting, but slow way of seeing the city is by bicycle taxi, which is only available in some cities. They're inexpensive but always negotiate prices before hopping on.
The train network in Cuba is large however you may not want to take the trains as they can be uncomfortable, slow, and unreliable.
Health
All health services in Cuba are run by the government, and there are no private clinics. The healthcare is on par with most first world countries with foreign-trained doctors who speak English. They have a proactive healthcare system and the government takes responsibility for its citizen's healthcare. Snowbirds should however always travel with healthcare insurance to cover healthcare costs.
Accommodation
There are a number of short and long term rentals available in Cuba. Many of them are furnished and have basic amenities like a functioning kitchen. Furnished accommodation in an expensive area will cost about $ (approx. €0, £0, $0 CAD, $0 AUD) and $ (approx. €0, £0, $0 CAD, $0 AUD) in an inexpensive area for a apartment.
Packing List
Weather: The winter weather in Cuba will normally be warm during the day and warm during the night. You have to pack accordingly.

Warm clothing: Even when you go to a warm location like Cuba you should not forget to take some things with you for your trip back home. When you return you are adapted to the warmer weather and need something to protect you from your hometown temperatures.

Consider the Weather: Always look at the type of weather in Cuba. Things like humidity, wind, and rain do not show up in the temperature graph but can have a great impact on your wardrobe. There are several sites with long term forecasts and climate information. Is there often a short afternoon downpour like in the tropics, you maybe need to take a strong umbrella and shoos that can cope with the rain. If there is often a lot of wind you might need a more wind-resistant coat.

Check the local Shopping options: Try to find information about the local shopping options near your location in Cuba. Are there stores where you can buy all your daily supplies, or are some things difficult to get? For some more remote locations, the options can be limited. If a certain item is really important for you might need to take it with you.

Look at the Local Culture: The local culture in Cuba can impact your wardrobe. If most activities are in more upscale locations you might take some more appropriate clothes with you. Or travelling if you travel to certain countries women need to cover themselves in certain areas.

Amenities: Know what's Included in your house or apartment. Is there a coffee maker, a toaster, a washer and dryer, an iron, what is in the kitchen, what kind of towels are there? Things that are there means you do not have to take them with you. A furnished apartment or house can mean something from a few pieces of furniture to a well-stocked place with all the things you have at home. But most of the time your rental will not be stocked.

Mix and match: Wear layers so you can use your wardrobe more efficiently. And do not worry about wearing something more often, probably only you will notice this.

Important for you: If there is something that is really important for you that you want to have present in your house or apartment, take it with you. This can be something like a special knife for the kitchen, or a small mirror that you use in the morning. You can also purchase it locally if it is not that expensive.

Pet supplies: If you take your pet with you don't forget to take supplies for a few days with you. And enough medication, vitamins, or other supplies if you can not purchase them in Cuba locally.

Food: Don't take a lot of food with you. Only when there is something you really can not live without you, and it is not too heavy you could consider taking it with you.

Towels: Not all locations include bigger towels for the swimming pool or a visit to the beach. If you have to take them and don't have a lot of room you can buy some big thin towels.

Office supplies: Normally you will not find any office supplies in your house or apartment. If you think you will use them you could pack some supplies like a scissor, notepaper, envelopes, some pens, and more depending on your needs.

Limit yourself: Don't take too many shoes and jackets, you will not need them that often.

Best-fitting: Bring your favorite and best-fitting items that can multi-function

Washer: Do you have a washer and dryer onsite, you don't need to pack a lot of clothes
Clothing
Basics
Casual
Smart
Footwear
Toiletries
Beauty
Hygiene
Clothing
Basics
Casual
Outdoor
Footwear
Accessories
Toiletries
Medicine
Miscellaneous
Other
Toiletries
Beauty
Hygiene
Hair
Other
Medicine
Miscellaneous
Technology
Travel and Free time
Travel
Free time
Important
Documents
Money