Spend your fall, winter, or spring in Davenport, Florida: Is Davenport a good snowbird location?
Davenport is a small town in Polk County, Central Florida. It is very near to Orlando, which is famous for its many theme parks. But Davenport also has interesting opportunities for its visitors, its main attraction being the peace and serenity this small town has to offer. You can enjoy day trips to popular, and busy places nearby, and the next day relax in a much quieter environment. It is perfect for a short or long winter getaway to escape the busy life, and enjoy a vacation while living close to nature.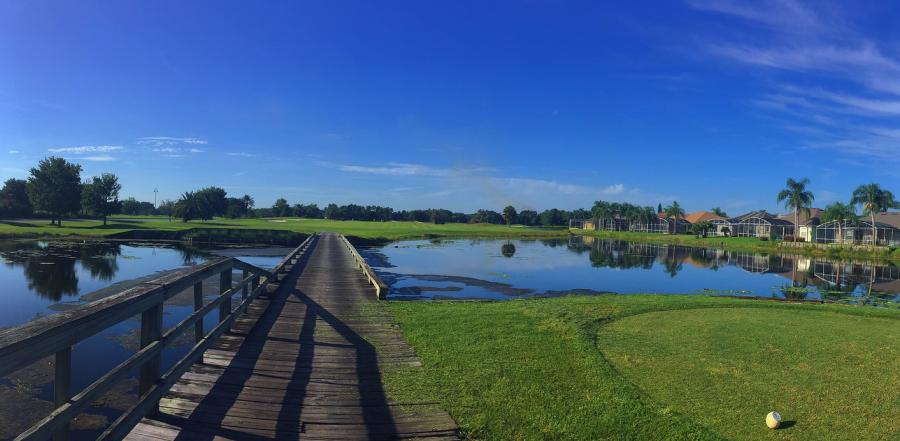 Why should people visit during the fall, winter, or spring?
Davenport is the perfect place to visit during the winter due to its remarkable weather. Even though Davenport is close to Orlando, which is a very busy and touristy place, the town is quite peaceful and serene in the winter. Do not expect a large crowd. The winter season is perfect for outdoor activities that cannot be enjoyed during the hot humid summer. You can have a great time just strolling in the parks, planning picnics by the lake, taking a nice boat tour to explore the wildlife, or cycling around the town.
Climate
Davenport experiences hot, humid summers and cool, dry and partly cloudy winters. The average winter temperature ranges from 72°F - 78°F (22°C - 26°C). Even though you will see the sun a lot during the winter, most days will have some clouds as well. The winter period normally does not see hurricanes (the hurricane season is from June to November).

Things to see in Davenport, Florida
Davenport is a small peaceful town with several things to see:
Northeast Regional Park: This Park attracts a lot of visitors with tons of activities for everyone, like picnics, walking trails, fishing, and playing sports. This park is the best place to visit if you want to spend a day close to nature.
Highlands Reserve Golf Club: With a beautiful landscape, located at a high point, this is one of the best golf courses in Florida.
Lake Davenport: You can enjoy a day close to nature at this breathtaking spot with many activities like fishing, walking, and picnics.
Wallaby Ranch: Although this ranch is famous for being the largest hand gliding park, It's beauty and, surrounding wildlife make it a must-visit place.
True Blue Winery: This place serves the best blueberry wine made from their own orchard. You can also pick your blueberries at their beautiful orchards.
Things to see not far from Davenport, Florida
Davenport is near to several popular tourist places with enough things to see and do:
Bok tower gardens: Located at 22.3 Miles (36 km)

from Davenport, this is a 250-acre garden, with a bird sanctuary. Its signature is a 205-foot tall Singing Tower that has carillon bells.

Theme parks in Orlando: At a distance of 22.3 Miles (36 km)

lies Orlando, which has many great world-class theme parks to choose from like SeaWorld, Universal Studios, Discovery Cove and Disney World

Lakefront park Kissimmee: Located at17.5 Miles (28 km)

from Davenport, this place is a paradise for nature lovers. You can spend your day walking at the trails, fishing or enjoying a picnic by the beautiful lake.

Lake Marion Creek Wildlife Management Area: You can spend your day close to nature, enjoying wildlife at this place just 8.9 Miles (14 km)

from Davenport.

Bob's Balloon, Championsgate: Located just8.7 Miles (14 km)

from Davenport, this place is famous for hot air balloon rides with beautiful views of central Florida.

Croc Encounters: For those daring and looking for a bit of adventure, this place, located at 60 Miles (97 km)

from Davenport, offers close encounters with alligators and crocodiles.
Activities in Davenport, Florida in the winter
Davenport has the perfect weather for enjoying many different activities during the winter period:
Enjoy Nature and Wildlife: Davenport is a heaven for nature lovers. It gives you the unique opportunity to enjoy wildlife, fishing at lakes, enjoying picnics near lakes and walks in the parks. Many airboat tours are available that adds to the experience of viewing wildlife.
Play Golf: Davenport is home to world-class golf resorts like Highland Resort Golf Club and Champions Gate. Here you get the unique opportunity to play golf at golf courses designed by champions.
Christmas celebrations at Theme Parks: The mood of celebration and festivities are usually high during the Christmas season from November to January. A lot of fun activities are available to celebrate Christmas at all the Theme Parks in Orlando which is very near Davenport.
Cycling: Davenport is a small, peaceful, and beautiful place, perfect for a bicycle trip to explore the city.
Wine and Dine at True Blue Winery: This place is very famous among visitors with a unique opportunity to pick blueberries from the orchard and taste blueberry wine while enjoying a hearty meal.
Shops & Restaurants. Are they Open in winters?
Davenport is a small town, but most of the shops and restaurants are open during the winter. The place most famous for eateries and shopping is Posner Park Shopping Mall. Disney Springs is another place famous for shopping and dining. All the latest brands and shops can be found in these places. Besides the high-end shopping options, you can even find some great farmer's markets in Davenport to get all the organic and fresh produce along with your daily essentials at reasonable rates. If you are looking for large shopping centers you can go to Orlando, around 40 min by car.
Davenport offers many types of cuisines, such as pizzas, tacos, burgers, ice-creams, etc. Food in this small town will not disappoint you as you will have plenty of options to satisfy those taste buds. Even though the town isn't famous for a local specialty, you can always visit the True Blue winery which is well-known for its unique blueberry wines.
Transport
The nearest international airport is Orlando International airport (MCO), which is located 40 Miles (64 km) from Davenport. The nearest domestic airport is Winter Haven's Regional Airport, 14.1 Miles (23 km) from the center. From Orlando International airport there are multiple options to travel from and to the airport (Uber, Taxi, and car rental).
Amtrak Train stations are present in nearby cities of Winter Haven 15 Miles (24 km) and Kissimmee 17 Miles (27 km) that connect with many popular destinations in Florida. You can find more information about their schedules online at (https://beta.amtrak.com/).
Davenport shuttle bus transportation services (https://www.floridashuttletransportation.com/) provides two types of shuttle services, private and shared to around 40 destinations in all of Florida. Rental cars and taxis are mostly used to travel within Florida.
Health
If you need some medical support Davenport has some good options available nearby. The medical staff is extremely professional, and emergency cases are promptly handled. Some of the top-rated hospitals in the area include:
Dental care is also available when needed:
Accommodation
There are many different rental companies present in Davenport. In winter you will often find better deals than in the summertime. You can find a nice place to stay from around $600 (approx. €559, £481, $805 CAD, $907 AUD) per month. Some of the more popular organizations are: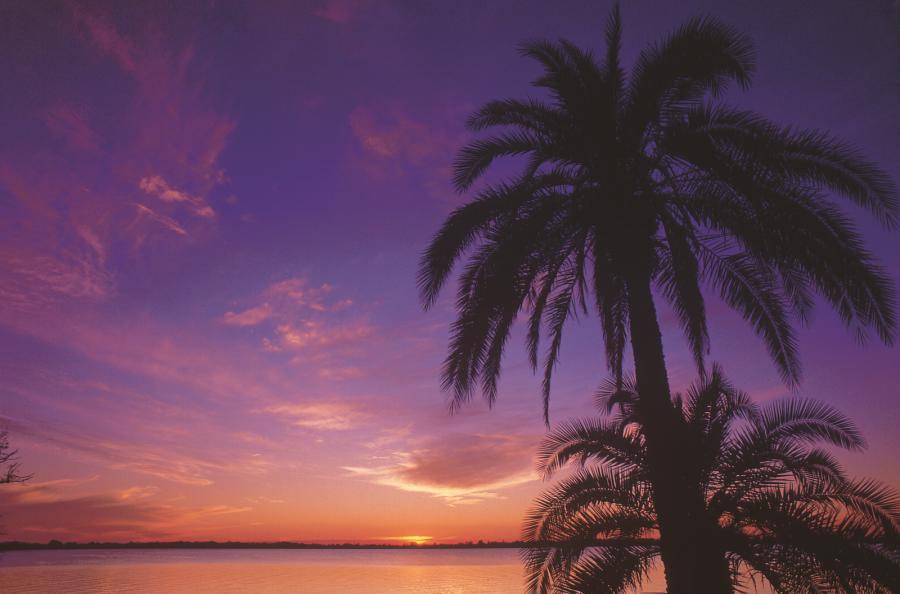 RV/Campers/Motorhome
If you are traveling with a Motorhome, many options are available for RV parking. All facilities at these sites are up to the mark and offer a lot of convenience to the visitors. Some of the best options are mentioned below:
Packing List
Weather: The fall, winter, and spring weather in Davenport (Florida) will normally be warm during the day and can be cold during the night. Of course in the fall and spring it will be warmer than in the winter. You have to pack accordingly.

Warm clothing: Even when you go to a warm location like Davenport (Florida) you should not forget to take some things with you for your trip back home. When you return you are adapted to the warmer weather and need something to protect you from your hometown temperatures.

Consider the Weather: Always look at the type of weather in Davenport (Florida). Things like humidity, wind, and rain do not show up in the temperature graph but can have a great impact on your wardrobe. There are several sites with long term forecasts and climate information. Is there often a short afternoon downpour like in the tropics, you maybe need to take a strong umbrella and shoos that can cope with the rain. If there is often a lot of wind you might need a more wind-resistant coat.

Check the local Shopping options: Try to find information about the local shopping options near your location in Davenport (Florida). Are there stores where you can buy all your daily supplies, or are some things difficult to get? For some more remote locations, the options can be limited. If a certain item is really important for you might need to take it with you.

Look at the Local Culture: The local culture in Davenport (Florida) can impact your wardrobe. If most activities are in more upscale locations you might take some more appropriate clothes with you. Or travelling if you travel to certain countries women need to cover themselves in certain areas.

Amenities: Know what's Included in your house or apartment. Is there a coffee maker, a toaster, a washer and dryer, an iron, what is in the kitchen, what kind of towels are there? Things that are there means you do not have to take them with you. A furnished apartment or house can mean something from a few pieces of furniture to a well-stocked place with all the things you have at home. But most of the time your rental will not be stocked.

Mix and match: Wear layers so you can use your wardrobe more efficiently. And do not worry about wearing something more often, probably only you will notice this.

Important for you: If there is something that is really important for you that you want to have present in your house or apartment, take it with you. This can be something like a special knife for the kitchen, or a small mirror that you use in the morning. You can also purchase it locally if it is not that expensive.

Pet supplies: If you take your pet with you don't forget to take supplies for a few days with you. And enough medication, vitamins, or other supplies if you can not purchase them in Davenport (Florida) locally.

Food: Don't take a lot of food with you. Only when there is something you really can not live without you, and it is not too heavy you could consider taking it with you.

Towels: Not all locations include bigger towels for the swimming pool or a visit to the beach. If you have to take them and don't have a lot of room you can buy some big thin towels.

Office supplies: Normally you will not find any office supplies in your house or apartment. If you think you will use them you could pack some supplies like a scissor, notepaper, envelopes, some pens, and more depending on your needs.

Limit yourself: Don't take too many shoes and jackets, you will not need them that often.

Best-fitting: Bring your favorite and best-fitting items that can multi-function

Washer: Do you have a washer and dryer onsite, you don't need to pack a lot of clothes
Clothing
Basics
Casual
Smart
Footwear
Toiletries
Beauty
Hygiene
Clothing
Basics
Casual
Outdoor
Footwear
Accessories
Toiletries
Medicine
Miscellaneous
Other
Toiletries
Beauty
Hygiene
Hair
Other
Medicine
Miscellaneous
Technology
Travel and Free time
Travel
Free time
Important
Documents
Money
Other locations close to this location:
Travelers' Map is loading...
If you see this after your page is loaded completely, leafletJS files are missing.
If you have any additions, or comments on the content on this page, please use our contact form to let us know.
Detailed weather during the year for Davenport Florida
What to do during the year in Davenport Florida