Spend your fall, winter, or spring in Venice, Florida: Is Venice a good snowbird location?
Located on Florida's Gulf Coast, Venice is popularly known as 'The Shark Tooth Capital of the World'. Occupying a large area out of which 8% is water, Venice offers 14 Miles (23 km) of beaches starting from Casey Key to Manasota Key. Winters here normally last for only three months and still have nice temperatures, making it an ideal place for snowbirds. The average daily temperature in winter doesn't go below 74°F (23°C). The city has a lot to offer like recreational activities and places to visit.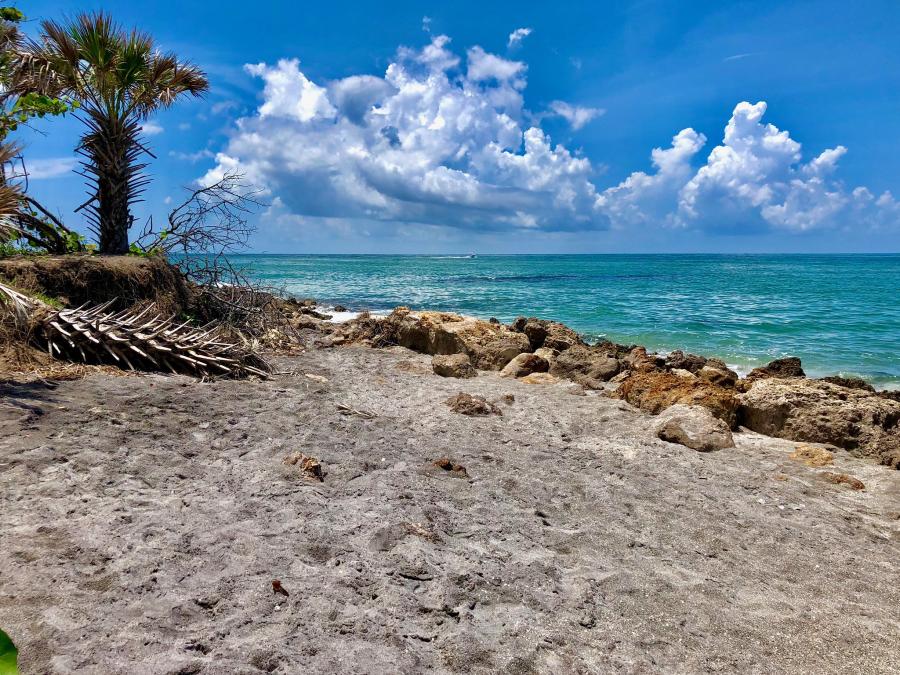 Why should people visit during the fall, winter, or spring?
Venice has a warm year-round climate but in winter, the humidity levels are low, making it the best time for snowbirds to enjoy outdoor activities and visit beautiful areas. It is also less crowded and more peaceful during the winter period. The place offers many amenities for you to enjoy during your stay, and this time of the year is also cheaper than the more busy summer season.
Climate
Venice has a warm climate all year round. Summers last from May-October, whereas winters are short from December-March. The winters are mild and windy. The summer temperature is around 89°F (32°C) in August and in January around 53°F (12°C). The winter period normally does not see hurricanes (the hurricane season is from June to November).

Things to see in Venice, Florida
Thinking about visiting Venice? This city surely won't disappoint you. Here are some places you can visit in Venice:
Venice Beach: The most popular beach in the city located at a very short distance from downtown Venice. The sand is soft, white, and it feels heavenly under the feet. You may sit and enjoy a beautiful sunset while watching the water waves touch the shore gently or you can go around explore shops, cafes, and restaurants that are alongside the beach.
Downtown Venice: Located at the center of the city, this place is home to many historic buildings dating back to the early 20th century along with plenty of shopping opportunities and restaurants to keep you engaged.
Venetian Waterway Park: Spend your day here and explore the city's waterways. The park has long walking trails connecting downtown Venice to Caspersen Beach. It offers a lot of facilities like picnic spots, benches, and many more.
Venice Museum and Archives: Visit this museum to know more about the history of the city. It is home to several exhibits that date back to the mid-19th Century.
Venice Fishing Pier: Extending from the beach to hundred meters into the ocean, Venice Fishing Pier is a perfect place to enjoy the serene ocean and sunset.
Venice Theatre: Being one of the most popular and largest community theatres, it offers a variety of cultural shows, standup comedy acts, concerts, and events.
Things to see not far from Venice, Florida
Venice has many popular towns in the surrounding areas:
Dali Museum: Located in St. Petersburg, Florida at a distance of 59 Miles (95 km)

from Venice, Dali Museum is one of the finest art museums in the United States. It features the largest collection of Dali works and masterpieces.

The Florida Aquarium: Approximately 73 Miles (117 km)

away from Venice lies this popular aquarium that is home to multiple species of sea creatures. An experience you would not have anywhere else.

Picnic Island Park: Located at Tampa, Florida at a distance of approximately 76 Miles (122 km)

from Venice. This park is one of a kind. Spend a day here and enjoy many recreational activities such as picnicking and fishing.

Walt Disney World, Orlando: Who doesn't know about Disney World? One cannot miss visiting it. It is located a distance of about 127 Miles (204 km)

from Venice. It has activities for people of all ages ranging from Golf, concerts, and sightseeing.

Universal Studios: Located in Orlando, Florida at a distance of 136 Miles (219 km)

from Venice. Snowbirds can spend a long day here exploring and enjoy almost everything.
Activities in Venice (Florida) in the winter
Venice offers a lot of engaging activities in winter. Some of them are listed below:
Venice Christmas Boat Parade: Held on 1st Saturday of every December, it is the Christmas boat parade of lights and it is quite beautiful. One can view it from the intercostal waterway.
Learn Arts: Venice Arts Center offers over 400 arts classes both for adults and children. If you are willing to explore the artist in you then you can go for one.
Fossil Hunting: it is always a good idea to enjoy something unique. Venice offers you an opportunity to collect some shark teeth at the Caspersen Beach as they are scattered widely along the shore.
Museum Tour: Explore the history of the city at the Venice Museum and archives that offer a wide range of exhibits and artifacts.
Theatre plays: Catch a live show at this theatre with just some snacks and cocktails to accompany you. Endeavor to check the schedule before leaving for the show over here, https://venicetheatre.org/
Sunbathing: Spend a day at the Venice beach relaxing, sunbathing, and building sandcastles. Always keep a sunscreen with you.
Picnic: Go for a picnic at the Venetian Water Way Park, either order food or take food from home and enjoy a day with your loved ones.
Day trips: Day trips have always been a great option. Visit and spend a day at the places nearby Venice.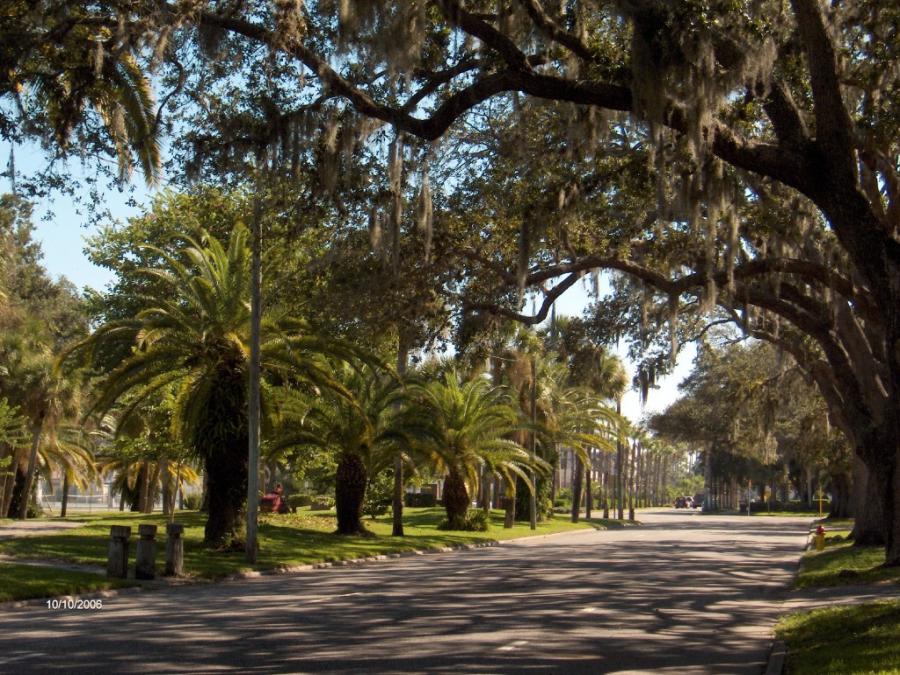 Shops & Restaurants. Are they Open in winters?
In and around Venice you can find smaller and bigger shopping areas. You will find all major stores and some local ones.
The Farmers Market in Venice is a weekly market held every Saturday morning. This market features fresh fruits, vegetables, arts and crafts, baked goods, live music, and more. People come here to enjoy the lively atmosphere and to try the different local produce in the market. There are many other grocery stores as well such as Publix Super Market at the Venice shopping center and Detwiler's Farm Market where you can shop for all your essential items.
Venice is also home to a wide array of restaurants and it includes all kinds of eateries like fine-dining restaurants, small cafes, bars, Fastfood restaurants, and grills. A lot of them are located in downtown Venice and they allow you to choose from a large variety of cuisines including Mexican, Thai, Mediterranean, and more.
Transport
Sarasota-Bradenton International Airport is at a distance of 28 Miles (45 km) from Venice. The best way to commute from SRQ is to rent a car, take a cab, or Uber, as public transport isn't the most convenient form of transport.
Venice Island Shuttle offers free bus service from the central business district to some popular destinations within Venice such as the museum, public library, and a few more. They also offer a taxi service and the charges are dependent on the per shuttle service, not the person. You can check for more details at www.floridabeachtrails.com/. There's also the SCAT bus service that runs its route 13 to Venice Beach from Siesta Key. Apart from this, there are many taxis and private cars available as well as Uber.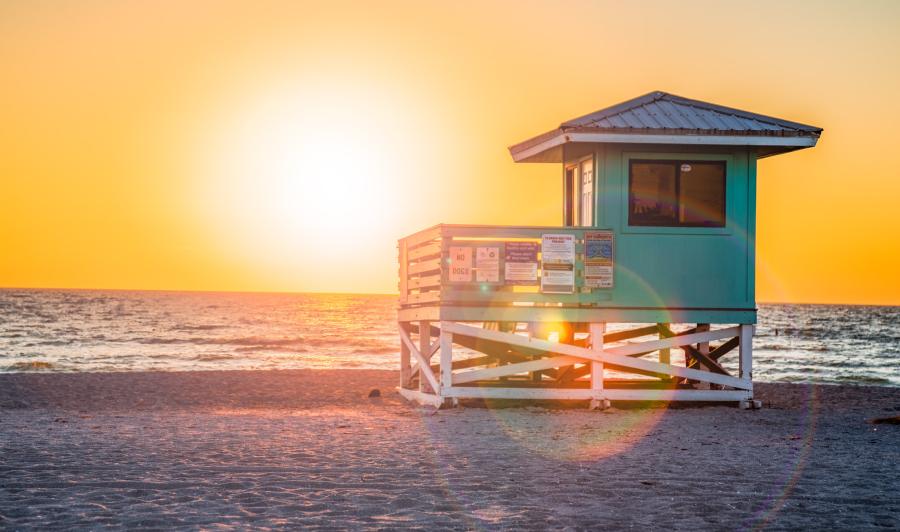 Health
The main hospital in Venice is Venice Regional Bayfront Health. It is a fully equipped, general hospital and it is advanced enough to deal with medical emergencies and other surgical procedures. The medical staff is well trained and professional doctors are easily available to cater to your needs. Other major healthcare centers in the area include:
Accommodation
There are several websites for long-term rental from where you can rent a place to live. You can easily find a nice, small apartment for $800 (approx. €746, £644, $1074 CAD, $1208 AUD) /month. Visit these websites to find the perfect second home for your stay in Venice: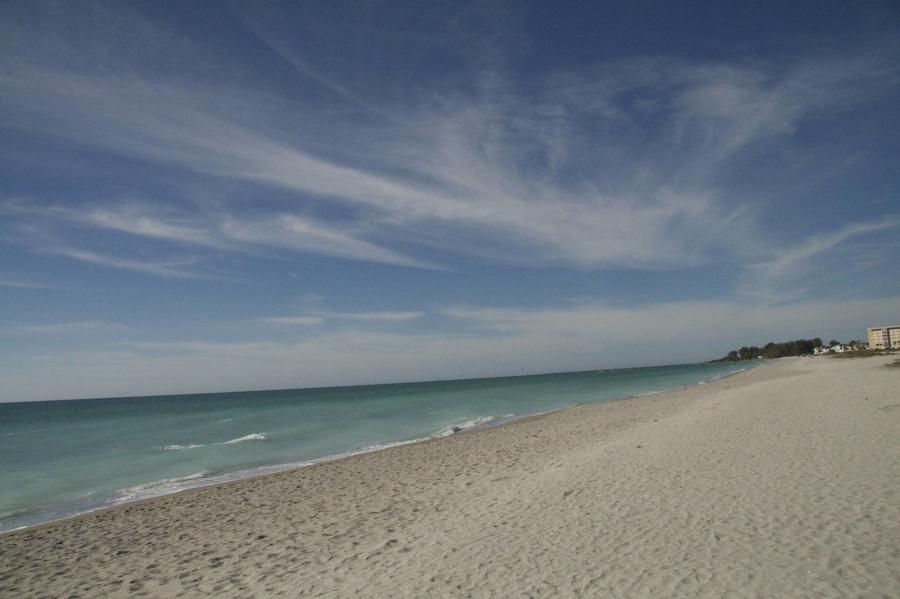 RV/Campers/Motorhome
You can find large several RV Resorts in the area around Venice with the best quality at cheap rates. The area is more popular for motorhomes than cabin camping and so, you will not be disappointed by the variety offered to you. Some of the best RV Parking spaces in the area include:
Ramblers Rest RV Campground
Myakka River RV Resort
Pleasant Lake Carefree RV Resort
You can visit Camp Venice Retreat which offers year-round camping facilities and it is located just a few minutes away from Downtown Venice. The camping site is located right on the Myanmar River and it is a great option for those who prefer staying near the city. You can find a nice cabin with rates starting from $54 (approx. €50, £43, $72 CAD, $81 AUD) /night. Check out their website for more details. (https://www.campvenice.com/)
Packing List
Weather: The fall, winter, and spring weather in Venice (Florida) will normally be warm during the day and can be cold during the night. Of course in the fall and spring it will be warmer than in the winter. You have to pack accordingly.

Warm clothing: Even when you go to a warm location like Venice (Florida) you should not forget to take some things with you for your trip back home. When you return you are adapted to the warmer weather and need something to protect you from your hometown temperatures.

Consider the Weather: Always look at the type of weather in Venice (Florida). Things like humidity, wind, and rain do not show up in the temperature graph but can have a great impact on your wardrobe. There are several sites with long term forecasts and climate information. Is there often a short afternoon downpour like in the tropics, you maybe need to take a strong umbrella and shoos that can cope with the rain. If there is often a lot of wind you might need a more wind-resistant coat.

Check the local Shopping options: Try to find information about the local shopping options near your location in Venice (Florida). Are there stores where you can buy all your daily supplies, or are some things difficult to get? For some more remote locations, the options can be limited. If a certain item is really important for you might need to take it with you.

Look at the Local Culture: The local culture in Venice (Florida) can impact your wardrobe. If most activities are in more upscale locations you might take some more appropriate clothes with you. Or travelling if you travel to certain countries women need to cover themselves in certain areas.

Amenities: Know what's Included in your house or apartment. Is there a coffee maker, a toaster, a washer and dryer, an iron, what is in the kitchen, what kind of towels are there? Things that are there means you do not have to take them with you. A furnished apartment or house can mean something from a few pieces of furniture to a well-stocked place with all the things you have at home. But most of the time your rental will not be stocked.

Mix and match: Wear layers so you can use your wardrobe more efficiently. And do not worry about wearing something more often, probably only you will notice this.

Important for you: If there is something that is really important for you that you want to have present in your house or apartment, take it with you. This can be something like a special knife for the kitchen, or a small mirror that you use in the morning. You can also purchase it locally if it is not that expensive.

Pet supplies: If you take your pet with you don't forget to take supplies for a few days with you. And enough medication, vitamins, or other supplies if you can not purchase them in Venice (Florida) locally.

Food: Don't take a lot of food with you. Only when there is something you really can not live without you, and it is not too heavy you could consider taking it with you.

Towels: Not all locations include bigger towels for the swimming pool or a visit to the beach. If you have to take them and don't have a lot of room you can buy some big thin towels.

Office supplies: Normally you will not find any office supplies in your house or apartment. If you think you will use them you could pack some supplies like a scissor, notepaper, envelopes, some pens, and more depending on your needs.

Limit yourself: Don't take too many shoes and jackets, you will not need them that often.

Best-fitting: Bring your favorite and best-fitting items that can multi-function

Washer: Do you have a washer and dryer onsite, you don't need to pack a lot of clothes
Clothing
Basics
Casual
Smart
Footwear
Toiletries
Beauty
Hygiene
Clothing
Basics
Casual
Outdoor
Footwear
Accessories
Toiletries
Medicine
Miscellaneous
Other
Toiletries
Beauty
Hygiene
Hair
Other
Medicine
Miscellaneous
Technology
Travel and Free time
Travel
Free time
Important
Documents
Money
Other locations close to this location:
Travelers' Map is loading...
If you see this after your page is loaded completely, leafletJS files are missing.
If you have any additions, or comments on the content on this page, please use our contact form to let us know.
Detailed weather during the year for Venice Florida
What to do during the year in Venice Florida