Spend Your Fall, Winter, or Spring in Cabo San Lucas, Mexico: Is Cabo San Lucas, Mexico A Good Snowbird Location?
Located on Baja California's southern tip lies the beautiful resort city of Cabo San Lucas. This popular city is among the top-rated tourist centers in Mexico and for good reason too. There are tons of attractions and activities year-round, especially in the winter. The city has stunning beaches, natural attractions as well as a diverse aquatic life.
Archeological finds show that humans have lived in the area now known as Cabo San Lucas for over 10,000 years so the area is steeped in rich cultures and history. Visitors can expect to have an amazing stay in Cabo San Lucas whatever their entertainment inclinations may be. Along with San Jose Del Cabo, the city makes up one of the most sought after holiday destinations in the Americas "Los Cabos".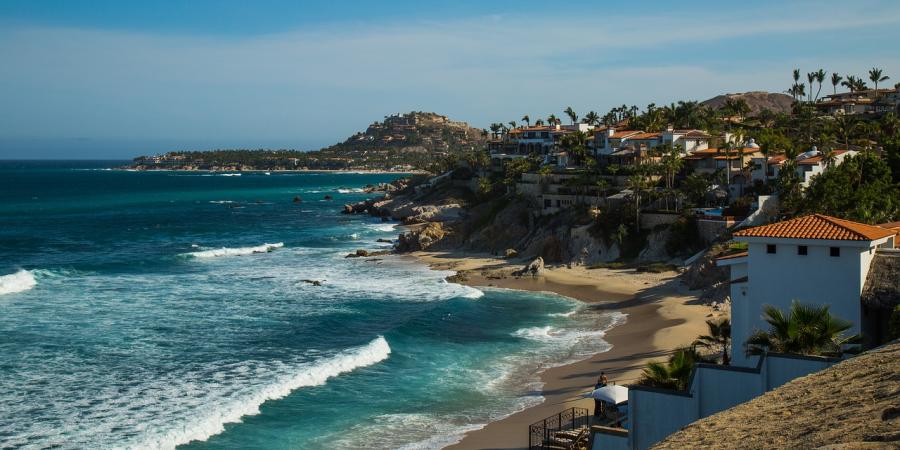 Why should people visit in the winter?
Cabo San Lucas has some of the most amazing attractions during the wintertime. In addition to its warm and pleasant weather, there is always something to see or do while visiting Cabo San Lucas. There are tournaments, nature watching, as well as a number of historical sites. The locals of this city are familiar with the high number of tourists who come to their home town so they are very welcoming and happy to help. Most people also speak English really well so learning more about the area, asking for directions, or exploring will be easy for most snowbirds.
Climate
The city has a tropical desert climate which means it's often quite hot with low humidity thanks to its closeness to the pacific ocean and the sea of Cortez. Temperatures do not drop to freezing levels so it's perfect for those who visit in the winter to escape the cold. There is hardly any rainfall and most days are bright and sunny. This beautiful weather is also present in the winter where temperatures hover around 20°C - 27°C (68°F - 81°F) from the usual 34°C (93°F) during the summer months.

Safety
A common concern for many people visiting high traffic tourist zones in Mexico is safety. Cabo San Lucas is one of the safest top tourist centers in the county. There is hardly any violent crime and people move about freely. There are a few isolated events of crime however they are usually amongst locals and tourists who keep a low profile are hardly ever targeted. Snowbirds are alerted to be cautious and keep their valuable items safe to avoid losing them as they engage in their activities. The local economy thrives on tourism so the mayor and other stakeholders ensure that they do their best to secure their jurisdictions so that insecurity does not discourage potential visitors from coming.
Communication, internet, and cellphone in, Cabo San Lucas, Mexico
Mexico's official language is Spanish so the prevalent language spoken here is Spanish. This does not have to pose a communication problem though because many of the locals speak English. Being a major tourist area, there are also a lot of foreign settlers in Cabo San Lucas who's commonly spoken language is English. Snowbirds who do not speak Spanish will find that communicating with the people of Cabo San Lucas will hardly be any trouble because most of them also speak English.
Making phone calls, staying connected to the internet, and generally keeping in touch with loved ones back home will also be no trouble as mobile network services in Cabo San Lucas is quite good. SIM cards can be purchased easily from any location in the city or from the airport for $3 (approx. €2.8, £2.41, $4.03 CAD, $4.54 AUD). Mobile data is also really affordable and there are multiple plans to choose from.
Things to see in Cabo San Lucas, Mexico
The arch of Cabo San Lucas (Land's End) – this beautiful natural rock formation is synonymous with Cabo San Lucas. The archway is located between the curiously named lovers beach and divorce beach with clear blue waters. Sometimes sea lions can be spotted at the base of the arch.
Mount Solmar – this mountain rises up from the water in a picturesque manner and features in many postcards and pictures. It's right there in front of you from Medano beach lending to the amazing views of the area. There are also guided hikes up the mountain for those who are interested.
Beaches – there are many stunning beaches in Cabo San Lucas waiting to be explored. The bright, clear blue waters are inviting and perfect for swimming as well.
Nature – the marine life around Cabo San Lucas is thriving and there are a number of sea creatures that frequent the area. From whales to sea lions, there is no shortage of aquatic life to observe.
Church of Saint Luke – this palatial structure is a historical landmark that gives insights into the city's history in addition to being a beautiful building. There are also a few boutiques and restaurants around the church where you can relax after exploring the area.
Things to see not far from Cabo San Lucas, Mexico
La Paz – the capital of the Baja California is a coastal town just 116 Miles (187 km)

from Cabo San Lucas. There you can explore the cities cultural, architectural, and food scene which is one of the best in the area.

Fox canyon – there is a 40-foot waterfall at the end of the fox canyon trail with a bright blue freshwater pool at its base. There are also interesting flora and fauna to be seen all around the canyon.
Cabo Pulmo Marine Park – this UNESCO heritage site is the oldest and last surviving coral reef in North America's west coast. It is also home to some of the most exotic and interesting aquatic life forms on the planet.
Activities in Cabo San Lucas, Mexico in the winter
Whale watching – during the winter, there are whale sharks in the waters of Cabo San Lucas. You can get an up-close view of the largest fish in the world and if you are feeling adventurous, you can swim with them too.
Deep-sea fishing – there are abundant fishes in the area like mahi-mahi that can be caught during deep-sea fishing adventures.
Tour the marina- there are a number of interesting boats and yachts lined along the marina's waters. There are also tons of eateries and shops you can explore and purchase souvenirs.
Visit Todos Santos- art lovers can explore this city and buy beautiful art pieces as well as visiting galleries, cultural centers, and museums.
Shopping + Restaurants. Are they open in the fall, winter, or spring?
Some of the most amazing shopping districts in Mexico are available in Cabo San Lucas. The La Coyote village is solely dedicated to shopping for things like local art, embroidered pieces, and ceramics. There is also a wide variety of items to chose from. Besides La Coyota, there are also numerous shops on the beaches and others scattered around the town where you can shop for both local and foreign goods. Restaurants in the area serve up every seafood dish imaginable such as grilled freshly caught fish. They also serve local cocktails using ingredients sourced from the area. There is also a lot of dancing and an active nightlife in Cabo San Lucas.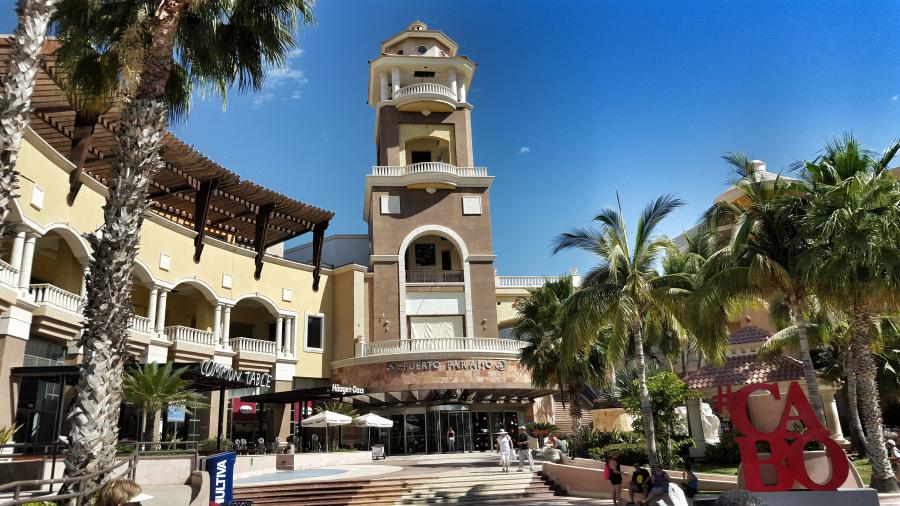 Transport
There is an international airport in Cabo San Lucas where snowbirds can land before taking a bus or shuttle into the city. You also have the option to land in San Jose Del Cabo airport and taking a 20-minute drive into Cabo San Lucas.
Walking around Cabo San Lucas is pretty common because the major tourist areas are clustered together and there are interesting things to see as you walk around town.
There are water taxis available that take you from beach to beach and they can be found in the local marina.
Taxis are available and you can negotiate prices but they are mostly high so finding an alternative means of getting around is advisable.
Renting a car is the most economical and comfortable way to explore the city as taxis can be quite expensive. Driving around the city is quite easy and there are decent road networks. Snowbirds should be careful not to stray too far off the beaten track as car thefts are common in such areas. You can rent an economy-sized car for as little as $5 (approx. €4, £4, $6 CAD, $7 AUD) for a day.
Buses are very common and are used for day trips to surrounding areas around Cabo San Lucas.
Health
Healthcare services in Cabo San Lucas are of standard quality. There are a number of well-equipped hospitals with proper infrastructure and well trained medical staff. They also take on complex medical procedures successfully so there is no need to worry about medical emergencies during your stay in Cabo San Lucas. There are also private hospitals if you want to skip the wait time in public hospitals and healthcare is generally more affordable in Mexico that it is in other western counties. Many of the doctors are bilingual and speak very good English. There are also walk-in clinics so you may not have to make an appointment. Snowbirds are advised to have comprehensive travel insurance that also covers medical costs.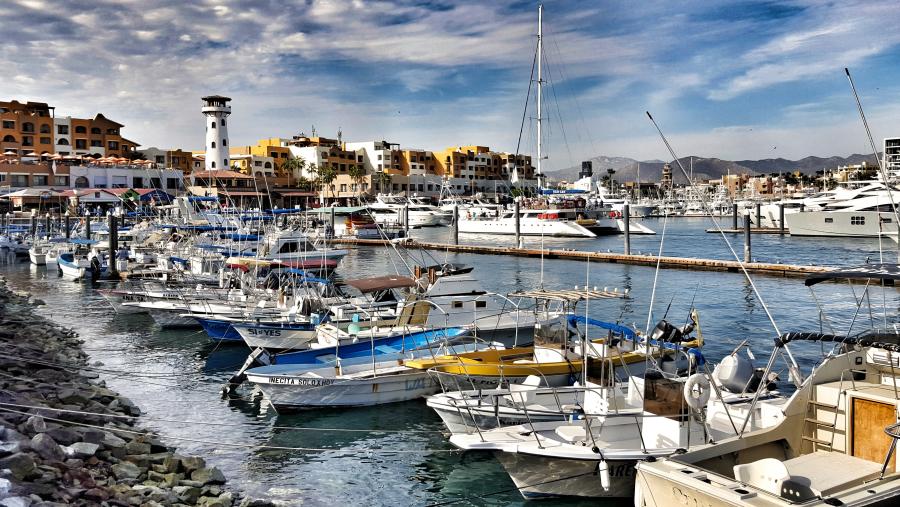 Accommodation
Finding the right accommodation for your stay in Cabo San Lucas is fairly easy and can be done before or after your arrival in the city. Apartments can be found on online rental portals or by using a local housing agent. Rent for a furnished apartment in an inexpensive area of the city costs about $390 (approx. €363, £313, $523 CAD, $589 AUD) a month.
Packing List
Weather: The fall, winter, and spring weather in Cabo San Lucas (Mexico) will normally be warm during the day, but can be chilly during the night. Of course in the fall and spring it will be warmer than in the winter. You have to pack accordingly.

Warm clothing: Even when you go to a warm location like Cabo San Lucas (Mexico) you should not forget to take some things with you for your trip back home. When you return you are adapted to the warmer weather and need something to protect you from your hometown temperatures.

Consider the Weather: Always look at the type of weather in Cabo San Lucas (Mexico). Things like humidity, wind, and rain do not show up in the temperature graph but can have a great impact on your wardrobe. There are several sites with long term forecasts and climate information. Is there often a short afternoon downpour like in the tropics, you maybe need to take a strong umbrella and shoos that can cope with the rain. If there is often a lot of wind you might need a more wind-resistant coat.

Check the local Shopping options: Try to find information about the local shopping options near your location in Cabo San Lucas (Mexico). Are there stores where you can buy all your daily supplies, or are some things difficult to get? For some more remote locations, the options can be limited. If a certain item is really important for you might need to take it with you.

Look at the Local Culture: The local culture in Cabo San Lucas (Mexico) can impact your wardrobe. If most activities are in more upscale locations you might take some more appropriate clothes with you. Or travelling if you travel to certain countries women need to cover themselves in certain areas.

Amenities: Know what's Included in your house or apartment. Is there a coffee maker, a toaster, a washer and dryer, an iron, what is in the kitchen, what kind of towels are there? Things that are there means you do not have to take them with you. A furnished apartment or house can mean something from a few pieces of furniture to a well-stocked place with all the things you have at home. But most of the time your rental will not be stocked.

Mix and match: Wear layers so you can use your wardrobe more efficiently. And do not worry about wearing something more often, probably only you will notice this.

Important for you: If there is something that is really important for you that you want to have present in your house or apartment, take it with you. This can be something like a special knife for the kitchen, or a small mirror that you use in the morning. You can also purchase it locally if it is not that expensive.

Pet supplies: If you take your pet with you don't forget to take supplies for a few days with you. And enough medication, vitamins, or other supplies if you can not purchase them in Cabo San Lucas (Mexico) locally.

Food: Don't take a lot of food with you. Only when there is something you really can not live without you, and it is not too heavy you could consider taking it with you.

Towels: Not all locations include bigger towels for the swimming pool or a visit to the beach. If you have to take them and don't have a lot of room you can buy some big thin towels.

Office supplies: Normally you will not find any office supplies in your house or apartment. If you think you will use them you could pack some supplies like a scissor, notepaper, envelopes, some pens, and more depending on your needs.

Limit yourself: Don't take too many shoes and jackets, you will not need them that often.

Best-fitting: Bring your favorite and best-fitting items that can multi-function

Washer: Do you have a washer and dryer onsite, you don't need to pack a lot of clothes
Clothing
Basics
Casual
Smart
Footwear
Toiletries
Beauty
Hygiene
Clothing
Basics
Casual
Outdoor
Footwear
Accessories
Toiletries
Medicine
Miscellaneous
Other
Toiletries
Beauty
Hygiene
Hair
Other
Medicine
Miscellaneous
Technology
Travel and Free time
Travel
Free time
Important
Documents
Money
Other locations close to this location:
Travelers' Map is loading...
If you see this after your page is loaded completely, leafletJS files are missing.
If you have any additions, or comments on the content on this page, please use our contact form to let us know.
Detailed weather during the year for Cabo San Lucas Mexico
What to do during the year in Cabo San Lucas Mexico