Spend your fall, winter, or spring in Anguilla: is Anguilla a good snowbird location?
Anguilla, a British Overseas Territory in the Eastern Caribbean, comprises of a small main island and several offshore islets. Anguilla is only 16 Miles (26 km) and 3 Miles (5 km) as well as a 20-minute ferry ride north from Sint Maarten, immediately east of Puerto Rico.
The main economic activities revolve around tourism and financial services. The steady increase in tourism has bolstered the construction industries and stimulated the improvement of transport facilities. Fishing is the traditional livelihood, and both deepwater fishing and aquaculture have expanded.
Other traditional industries, especially shipbuilding and the raising of livestock, also continue. To further its economic growth, Anguilla became an associate member of the Caribbean Community and Common Market in 1999.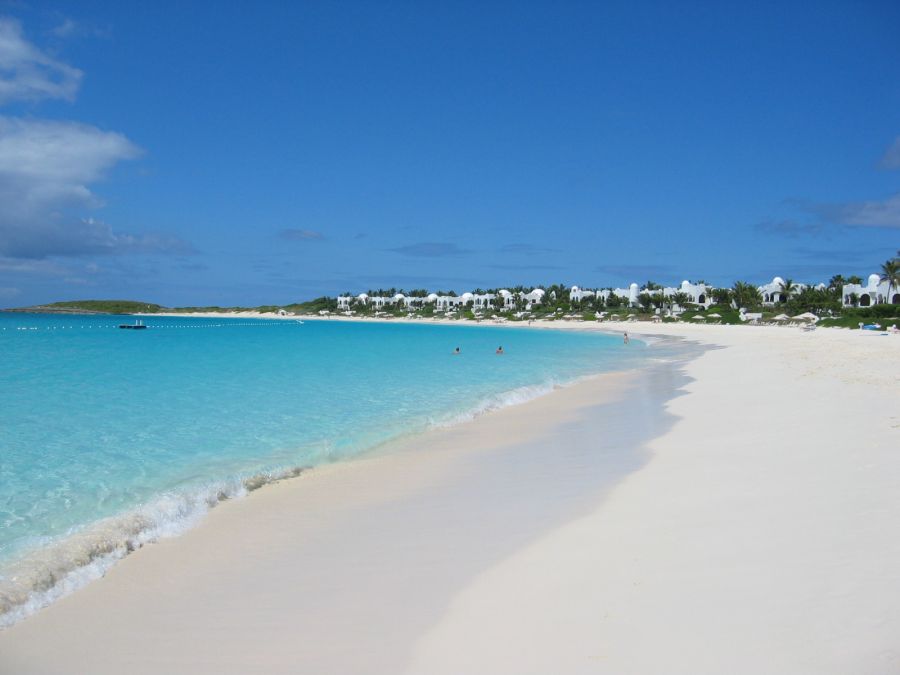 Why should people visit during the fall, winter, or spring?
Anguilla's relaxed pace and remote island vibe allow winter visitors to unwind and escape the hustle and bustle of everyday life. It truly is a Caribbean sanctuary for the soul. The winter period normally does not see hurricanes (the hurricane season is from June to November).
Climate
Anguilla has a tropical climate, hot all year round, with a slightly cooler period from December to March and a hotter, muggy period from May to October. Luckily, sea breezes are able to relieve a bit of the heat of the day. Anguilla enjoys an average annual temperature of 80°F (27°C). The winter period normally does not see hurricanes (the hurricane season is from June to November).

Safety
Anguilla is one of the safest islands in the Eastern Caribbean. The same general tips that apply to any beach vacation – such as using the hotel safe to guard your valuables instead of bringing them with you to the shore – apply to enjoying your time here as well.
Snowbirds should also be aware, petty theft does still exist here, as it does nearly everywhere. Personal possessions should not be left unattended.
Communication, Internet, and cellphone in Anguilla
The majority of the population of Anguilla is of African descent. English is the official language. Snowbirds can get their phones unlocked and can buy a sim card from Digicel (or other providers). They can add on a 4G data plan to their phone to gain internet access but should ask about available plans and prices. Quite a number of restaurant/bar establishments also offer free Wi-Fi so, snowbirds can also use that, although the connection can be sporadic at times.
Things to see in Anguilla
Anguilla has notable places that are worthwhile visiting:
Museum: Heritage Collection Museum
Tennis: The Anguilla Tennis Academy
Golf: Anguilla has one main luxury golf course which is the CuisinArt's Golf Course. The island's only current golf course delivers a five-star experience and has been named one of the top golf courses in the Caribbean
Uninhabited offshore islands: The largest of which are Dog, Scrub, and Sombrero islands and the Prickly Pear Cays.
The Beaches: Shoal Bay East, Meads Bay Beach, Rendezvous Bay Beach, Maundays Bay Beach.
Nature & Parks: Fountain Cavern National Park, East End Pond wildlife conservation site, and Dolphin Discovery Anguilla.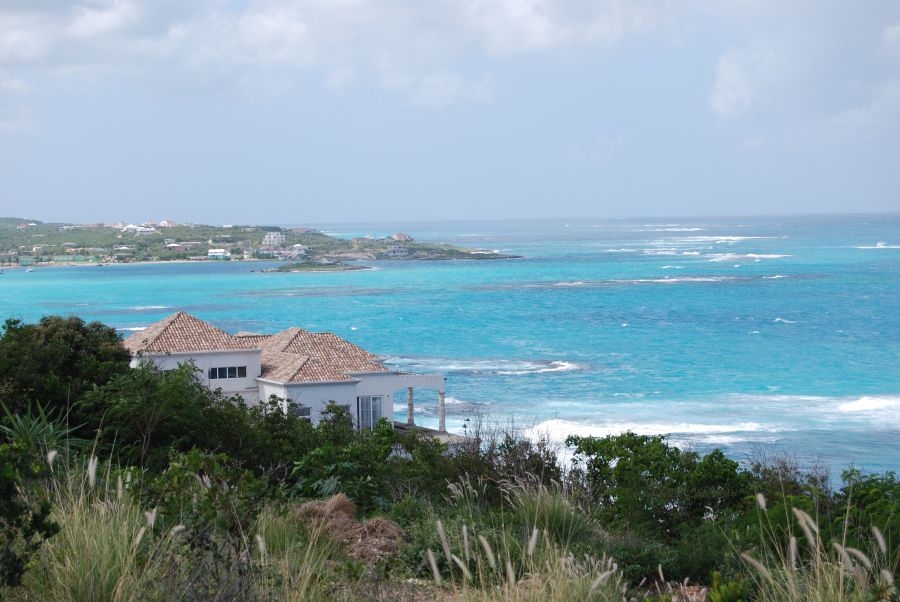 Activities in Anguilla during winter
Kayaking
Sailing
Fishing
Horse-riding
Play golf
Birdwatching & Wetland Tours
Sunning & swimming
Spend a Day On The Beach
Visit Dolphin Discovery Anguilla
Visit Fountain Cavern National Park
Visit the Heritage Collection Museum
Paint by the beach and create your very own Anguilla souvenir.
Make a trip to Scrub Island- a beautiful beach on its western side, with great snorkeling.
Have a taste of an Anguillian drink (rum punches are the best)
Explore The Shoreline From The Sea on the Tiger boats
Explore the Sea Caves of Scrub Island
Take a round trip to Sandy Island, a small cay off of Anguilla on a boat shuttle named "Happiness" for

$10 (approx. €9, £8, $13 CAD, $15 AUD)

.
Go on a tour through the Heritage Trail and visit beautiful old churches and interesting historic features of the island.
Tour the Anguilla National Trust, with exhibits on the island's natural and cultural history.
Make a day trip to Saint Barthélemy (St. Barts) which sits just south of Anguilla,
Explore the Wallblake House, a plantation home built-in 1787.
Attend late the Festival Del Mar in late March. It is a two-day "celebration of the sea," with a mix of entertainment, competitions, food, music, activities, and (of course) a fishing contest. Take a 3-minutes trip by boat from Island Harbour to the small private island of Scilly Cay.
Shopping + Restaurants. Are they open in the fall, winter, or spring?
Anguilla is an island whose people are dedicated to great eating. From a local neighborhood bar-b-q to "haute cuisine", almost all Anguilla restaurants are bound to please snowbirds palate. Anguilla has excellent dining options at all price levels.
The High-End Restaurants-When it comes to Anguilla's luxury restaurants, there is striking variety in terms of both setting and cuisine. Some amazing places to eat in Anguilla are Sandy Island Restaurant, Veya, Straw Hat, Smokey's, Mango's. They eat a lot of seafood, but the goat is the most popular meat. In Anguilla, the typical Caribbean cuisine staples are beans, rice and plenty of fresh seafood.
Most locals and snowbirds shop online or visit Puerto Rico. The local post office has a US address to make "domestic" delivery easy. But there are not many retail shops on the island so most of the locals head offshore. The lack of sprawling retail landscape also adds to the rustic charm. Supermarket items are priced highly since the majority are imported.
For serious shopping (Gucci, Louis Vuitton, and the like), snowbirds can take the ferry and visit the shops in Marigot on French St. Martin. St. Martin is also a good place to stock up on French wines and cheeses if you're planning a long stay on Anguilla. Clothes are not cheap on Anguilla, and the hotel boutiques do not go out of their way to stock bargains.
Transport
Like other smaller islands, it has its own regional airport, the Clayton J. Lloyd International Airport.
The best way to get around Anguilla is in a taxi, as the island is too spread out to explore on foot. Taxi. Unlike some Caribbean islands, taxis on Anguilla are metered; but they're also expensive. Typical rates are above $20 (approx. €19, £16, $27 CAD, $31 AUD) one-way. Considering how nerve-wracking driving in an unfamiliar place can be, this might be your best option. On the plus side, taxi drivers are excellent tour guides.
Renting a car is more cost-effective than taking a taxi everywhere. But to drive on the island, snowbirds must be issued an Anguillan driver's license, which they can acquire at most car rental agencies, ports of entry, or at the police headquarters in The Valley. It's a fairly affordable exchange: After paying a one-time fee of $20 (approx. €19, £16, $27 CAD, $31 AUD) and showing valid U.S. license, snowbirds can leave with a temporary driving permit and a rental car. However, snowbirds should be prepared for a nerve-wracking driving because besides having to deal with the problems of driving in an unfamiliar place, many of the roads are poorly paved, the street names are nonexistent and driving is on the left.
Frequent ferry service takes snowbirds to and from Marigot, Saint Martin. Wallblake Airport, near The Valley, provides connections to international airports on other islands in the region. If snowbirds are not prone to seasickness, they should seriously consider taking the 25-minute ferry ride to St. Martin-St. Maarten for one day. Boats leave from Anguilla's Blowing Point dock three times a day, and snowbirds will pay $20 (approx. €19, £16, $27 CAD, $31 AUD) one-way. The last boat of the day leaves St. Martin at 7 p.m. On top of the fare, snowbirds will also pay a departure tax of about $20 (approx. €19, £16, $27 CAD, $31 AUD) and a security fee of approximately $3 (approx. €2.86, £2.47, $4.1 CAD, $4.71 AUD).
Health
Health care is the responsibility of the Ministry of Health and Social Development. The island is divided into three health districts that have one polyclinic, four health centers, and the 32-bed Princess Alexandra Hospital, all operated by the HAA. The hospital is the only admitting facility and all births occur there. There are four private health facilities that provide a range of non-emergency services. Tertiary care services are not available in Anguilla and must be accessed overseas.
The national public health laboratory, located at the hospital, is also operated by the HAA. Laboratory services are largely dependent on the subregional laboratory at the Caribbean Public Health Agency (CARPHA) in Trinidad and Tobago.
The two largest private Anguilla medical facilities are:
Hughes Medical Center founded by Dr. Lowell Hughes, is renowned for its expertise in plastic surgery. They also cover general medicine, gynecology, general surgery and offer specialist visits.
Atlantic Star Center, started by Dr. Clyde Bryan, offers family medical care, gynecology and a variety of visiting specialists.
Snowbirds are advised to take out medical travel insurance, including medical evacuation, especially if they have known serious health problems. It should cover ground and air ambulance transport, including ultimate ambulance evacuation to their country of origin, hospital and doctor fees, and a 1-800 phone help number.
The dentists in Anguilla are fine. One dentist can do larger procedures such as root canals. Snowbirds may want to consider St. Martin for major procedures. Snowbirds can find doctors and dentists that speak English as well as other languages.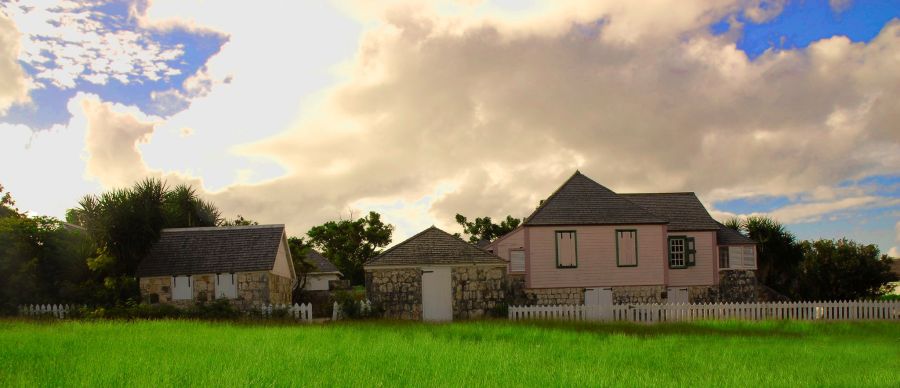 Accommodation
Anguilla has super luxurious accommodation. While super-luxe hotels are easy to find, snowbirds can also pick up budget-friendly accommodation. Budget prices accommodations range from per night.
Some Mid-Priced Anguilla Hotels include Carimar Beach Club, Bella Blu, Turtle's Nest Beach Resort, Paradise Cove Resort, Ocean Terrace Condos, Blue Waters Beach Apartments, Serenity Cottages, and Shoal Bay, Villas. They cost around $300 (approx. €285, £247, $409 CAD, $470 AUD) per night.
Packing List
Weather: The fall, winter, and spring weather in Anguilla will normally be hot during the day and hot/warm during the night. Of course in the fall and spring it will be warmer than in the winter. You have to pack accordingly.

Warm clothing: Even when you go to a warm location like Anguilla you should not forget to take some things with you for your trip back home. When you return you are adapted to the warmer weather and need something to protect you from your hometown temperatures.

Consider the Weather: Always look at the type of weather in Anguilla. Things like humidity, wind, and rain do not show up in the temperature graph but can have a great impact on your wardrobe. There are several sites with long term forecasts and climate information. Is there often a short afternoon downpour like in the tropics, you maybe need to take a strong umbrella and shoos that can cope with the rain. If there is often a lot of wind you might need a more wind-resistant coat.

Check the local Shopping options: Try to find information about the local shopping options near your location in Anguilla. Are there stores where you can buy all your daily supplies, or are some things difficult to get? For some more remote locations, the options can be limited. If a certain item is really important for you might need to take it with you.

Look at the Local Culture: The local culture in Anguilla can impact your wardrobe. If most activities are in more upscale locations you might take some more appropriate clothes with you. Or travelling if you travel to certain countries women need to cover themselves in certain areas.

Amenities: Know what's Included in your house or apartment. Is there a coffee maker, a toaster, a washer and dryer, an iron, what is in the kitchen, what kind of towels are there? Things that are there means you do not have to take them with you. A furnished apartment or house can mean something from a few pieces of furniture to a well-stocked place with all the things you have at home. But most of the time your rental will not be stocked.

Mix and match: Wear layers so you can use your wardrobe more efficiently. And do not worry about wearing something more often, probably only you will notice this.

Important for you: If there is something that is really important for you that you want to have present in your house or apartment, take it with you. This can be something like a special knife for the kitchen, or a small mirror that you use in the morning. You can also purchase it locally if it is not that expensive.

Pet supplies: If you take your pet with you don't forget to take supplies for a few days with you. And enough medication, vitamins, or other supplies if you can not purchase them in Anguilla locally.

Food: Don't take a lot of food with you. Only when there is something you really can not live without you, and it is not too heavy you could consider taking it with you.

Towels: Not all locations include bigger towels for the swimming pool or a visit to the beach. If you have to take them and don't have a lot of room you can buy some big thin towels.

Office supplies: Normally you will not find any office supplies in your house or apartment. If you think you will use them you could pack some supplies like a scissor, notepaper, envelopes, some pens, and more depending on your needs.

Limit yourself: Don't take too many shoes and jackets, you will not need them that often.

Best-fitting: Bring your favorite and best-fitting items that can multi-function

Washer: Do you have a washer and dryer onsite, you don't need to pack a lot of clothes
Clothing
Basics
Casual
Smart
Footwear
Toiletries
Beauty
Hygiene
Clothing
Basics
Casual
Outdoor
Footwear
Accessories
Toiletries
Medicine
Miscellaneous
Other
Toiletries
Beauty
Hygiene
Hair
Other
Medicine
Miscellaneous
Technology
Travel and Free time
Travel
Free time
Important
Documents
Money
Other locations close to this location:
Travelers' Map is loading...
If you see this after your page is loaded completely, leafletJS files are missing.
If you have any additions, or comments on the content on this page, please use our contact form to let us know.
Detailed weather during the year for Anguilla
What to do during the year in Anguilla