Spend your fall, winter, or spring in Haines City, Florida: Is Haines City a good snowbird location?
Haines City is a small pleasant community located to the south of Jacksonville, right at the center of the state of Florida. The town is rather easy-going with warm temperatures all year round and a calm atmosphere. Here you will find various recreational areas and beautifully constructed parks with a wide range of activities which makes it more attractive to spend quality time during your winter. Haines City is the perfect destination for you if you are looking forward to an aesthetically pleasing vibe and plenty of time to relax.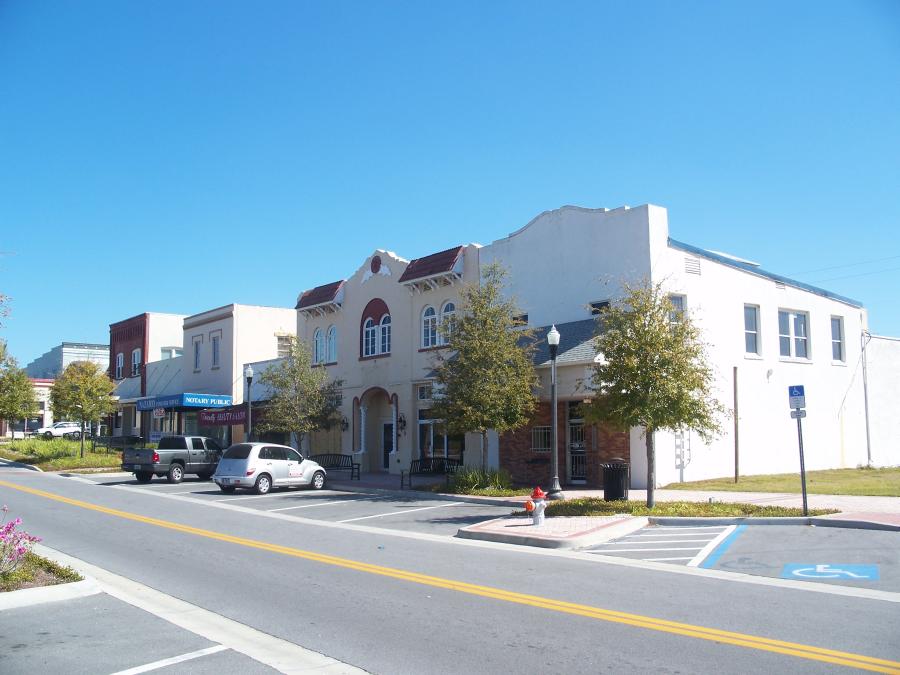 Why should people stay in Haines City during the fall, winter, or spring?
Most people recognize Florida as the "sunshine state" when referring to its pleasant climate all year round. Haines City, which is situated at the heart of Florida, is a perfect location when it comes to residing in a quiet, serene town with good winter weather. You will find a lot of lakes and several nature parks nearby.
Climate
Haines City is located at an altitude of 200 feet (61 meter) above sea level and experiences hot, humid, dry summers and mild winters. The average temperature typically varies from 52°F - 90°F (11°C - 32°C) all year round with lots of sunny days and minimal rainfall. The winter period normally does not see hurricanes (the hurricane season is from June to November).

Things to see in Haines City
Haines City has several places you could visit:
Lake Eva Park: The most famous park in the area and is dearly loved by the locals and well maintained. Perfect to enjoy long strolls and beautiful weather. It is the center for numerous activities and is always full of life.
Allen David Broussard State Park: Located on Lake Wales Ridge. This is a great place for visitors who would enjoy a nice hike in one of the trails here. It also provides you with an opportunity to enjoy fishing along with a nice wildlife watching experience.
Ridge Island Grooves: A citrus packinghouse and farm. Many tours are conducted for this place as it is an important landmark of the town with large orchards of fruits like oranges, lemons, and peaches.
Southern Dunes Golf and Country Club: Ann 18-hole remarkable golf course with beautiful scenery and narrow fairways. Artistically built and well maintained, this gold course is must visit for all the golf lovers out there.
Things to see not far from Haines City
There are a lot of places and towns in the surrounding areas that are worthwhile a visit:
Lego Land: Located at a convenient distance from Haines City (10 Miles (16 km)

), this world-famous location features many attractive amenities for all age groups. The most fascinating setting for visitors is the botanical garden.

Lake Wales: Located (16.4 Miles (26 km)

from Haines City. Visit the Rhodesbilt Arcade when in Lake Wales as the building holds significant historic value for the locals and is a fascinating work of art by Jesse T. Rhodes who was a well-known craftsman of his time and influenced much of the town's architecture.

Hollis Garden: Located in Lakeland on the East Orange Street (23.2 Miles (37 km)

from Haines City). A large Oasis decorated with thousands of species of flowers. A splendid place to visit for its undeniable beauty and serene atmosphere.

Fantasy of Flight: An aviation museum (16 Miles (26 km)

from Haines City) featuring a large collection of aviation machinery and restored aircraft, including the World War II-era P-51 Mustang.

Kelly Parks: Located in Apopka (48.5 Miles (78 km)

from Haines City). Beautiful place to visit for a nice picnic and a walk. The park has a nice calm vibe to it. Great place to visit for a day trip.

Orlando Universal Studio: One of the world-famous attractions in Florida, conveniently placed at a small distance 30.7 Miles (49 km) from Haines City. The park has numerous facilities for all age groups and is definitely worth a visit. You can find more information on www.orlandovacation.com/
Activities in Haines City in the fall, winter, or spring
You can spend your time at Haines City getting involved in some great activities during your stay:
Golf: Visit the spectacular 18-hole Southern Dunes Golf Course for the perfect game of golf. There is excellent customer service and the place is widely known for its layout and elevation.
Ribs on the Ridge Festival: One of the largest barbeque festivals held in the town and lasts dor about two days. It takes place every year in February at Lake Eva Park.
Fishing: Spend your time fishing at any one of the lakes. You can visit Lake Eva or Lake Wales which is popular for this activity.
Art classes: Join an art class and learn how to paint, draw, or start with pottery.
Cooking: Always wanted to improve your cooking? Join a cooking class and learn how to cook something special.
Visit the parks: People of Haines city hold great pride in their parks. They are well maintained and offer a good place for a walk.
Cuisine: Enjoy the local food and restaurants while living in Haines City to satisfy your taste buds.
Walking/Cycling: Walking around the squares and enjoying the evening strolls in the park is something everyone looks forward to in this small town.
Community Theatre: Visitors can spend some time at the Community Theatre for some light comedy and remarkable performance. Even though it is a small theatre, the shows conducted here are incredible.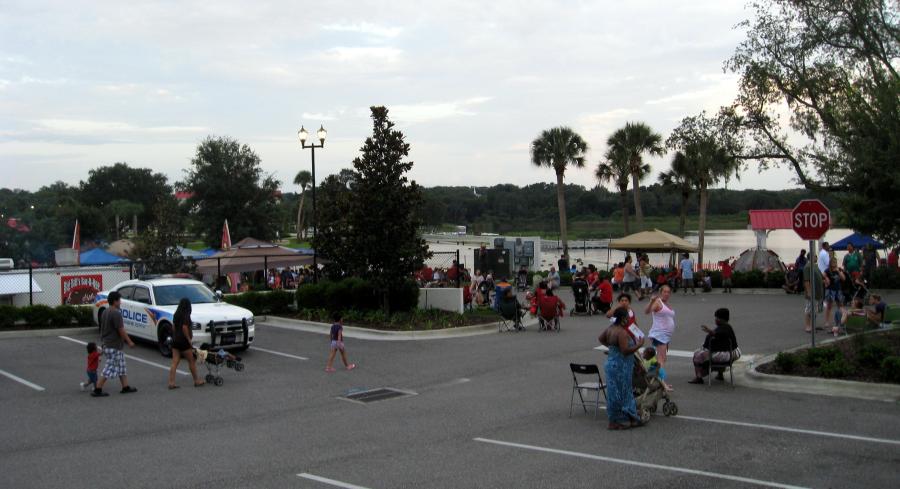 Shopping + Restaurants. Are they open in the fall, winter, or spring?
The winter season is an important time for Florida with many visitors coming to escape the harsh winter in the north. This means that stores and restaurants will be open for the winter season. In the summer (low season) you can find some closed stores and restaurants in some parts of Florida that are more catering to snowbirds.
If we talk about day to day shopping you will find a lot of fresh fruit (especially citrus fruits) as the state is popular for its citrus production. You can visit the Ridge Island Groves if you prefer picking out your own fruits from the trees. You can also visit the Farmer's market in Ridge Island Groves which takes place every Wednesday (9 AM-3 PM).
If you like a shopping center you can visit the Heart of Florida Shopping center or the Haines City Mall and Walmart Superstore for a great shopping experience.
Haines City offers a number of choices in terms of restaurants. From Italian cuisines to traditional American street food. Haines City is popular for its Barbeque which is a must-try if you are visiting the town.
Transport
The nearest Airport to Haines City is the Orlando International Airport which is located 28.9 Miles (47 km) from the town. There is no direct bus from the Airport to the town itself. You can use multiple bus services to reach your destination, but including transfers, this will be quite time-consuming. Another option would be to take an Uber or rent a car.
Having a car can be convenient during your stay. You can rent one at the airport easily, but there are also numerous other locations if you do not want to rent one all the time.
Even though the town itself does not have a train station, there are 3 Amtrak train stations located on the outskirts of Haines City. This means that if you are visiting the towns nearby, using the train to move about is a good option when you are traveling regionally.
The main bus stop in the town is at the Haines City Plaza where most of the local bus companies operate. The most commonly used bus service is the Citrus Connection which allows you to move about both locally and regionally. It is an easily accessible service and offers a comfortable ride at affordable rates. You can find information about this service on their website (https://ridecitrus.com/)
If you want to use public transport an easy way to find the best route is to use Google Maps, find the directions from your starting point to the destination, and click on transit. It will show you some of the public transport options.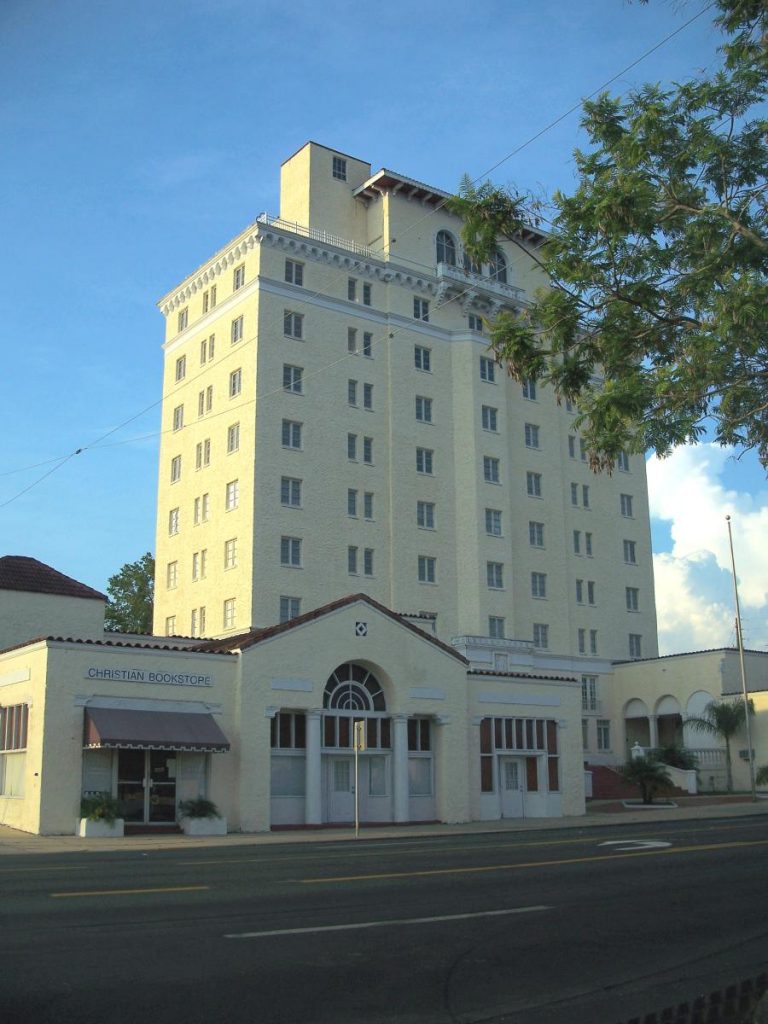 Health
There are several medical centers in Haines City. The Regional Medical Center, AdventHealth Heart of Florida is located 6.2 Miles (10 km) from Haines City and can help with most kinds of health care and emergencies. The medical staff is well trained and professional doctors are readily available.
Other healthcare facilities in the area include:
Accommodation
Haines City offers many options for long term rental apartments and villas at affordable prices. You can easily find a decent place to stay in the town for $800 (approx. €763, £662, $1097 CAD, $1269 AUD) per month. Some of the more popular organizations that offer great options for accommodation are: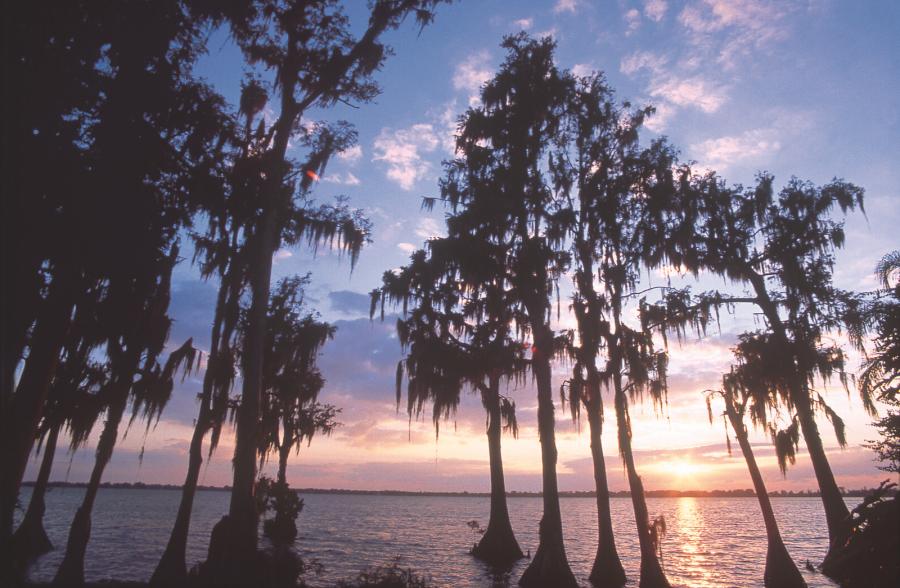 RV/Campers/Motorhome
If you are traveling with a Motorhome, many options are available for RV parking. All facilities at these sites are up to the mark and offer a lot of convenience for visitors:
Paradise Island RV Resort
Central Park MH and RV Resort
Aloha RV Park Rates starting from

$40 (approx. €38, £33, $54 CAD, $63 AUD)

per night.
Haines City has a lot of campsites that offer great value for money:
Paradise Island RV Resort: Located at a distance of 5.2 Miles (8 km) from Haines City on the Middle Lake Hamilton. It offers a great spot for relaxation with multiple services. Find more information on www.paradiseislandrvpark.com/
Central Park MH and RV Resort: Located at a distance of 5.2 Miles (8 km) from Haines City. A beautiful resort with multiple amenities to offer. Visit https://www.sunrvresorts.com/resorts/south/florida/central-park/ for more information.
Packing List
Weather: The fall, winter, and spring weather in Haines City (Florida) will normally be warm during the day and can be cold during the night. Of course in the fall and spring it will be warmer than in the winter. You have to pack accordingly.

Warm clothing: Even when you go to a warm location like Haines City (Florida) you should not forget to take some things with you for your trip back home. When you return you are adapted to the warmer weather and need something to protect you from your hometown temperatures.

Consider the Weather: Always look at the type of weather in Haines City (Florida). Things like humidity, wind, and rain do not show up in the temperature graph but can have a great impact on your wardrobe. There are several sites with long term forecasts and climate information. Is there often a short afternoon downpour like in the tropics, you maybe need to take a strong umbrella and shoos that can cope with the rain. If there is often a lot of wind you might need a more wind-resistant coat.

Check the local Shopping options: Try to find information about the local shopping options near your location in Haines City (Florida). Are there stores where you can buy all your daily supplies, or are some things difficult to get? For some more remote locations, the options can be limited. If a certain item is really important for you might need to take it with you.

Look at the Local Culture: The local culture in Haines City (Florida) can impact your wardrobe. If most activities are in more upscale locations you might take some more appropriate clothes with you. Or travelling if you travel to certain countries women need to cover themselves in certain areas.

Amenities: Know what's Included in your house or apartment. Is there a coffee maker, a toaster, a washer and dryer, an iron, what is in the kitchen, what kind of towels are there? Things that are there means you do not have to take them with you. A furnished apartment or house can mean something from a few pieces of furniture to a well-stocked place with all the things you have at home. But most of the time your rental will not be stocked.

Mix and match: Wear layers so you can use your wardrobe more efficiently. And do not worry about wearing something more often, probably only you will notice this.

Important for you: If there is something that is really important for you that you want to have present in your house or apartment, take it with you. This can be something like a special knife for the kitchen, or a small mirror that you use in the morning. You can also purchase it locally if it is not that expensive.

Pet supplies: If you take your pet with you don't forget to take supplies for a few days with you. And enough medication, vitamins, or other supplies if you can not purchase them in Haines City (Florida) locally.

Food: Don't take a lot of food with you. Only when there is something you really can not live without you, and it is not too heavy you could consider taking it with you.

Towels: Not all locations include bigger towels for the swimming pool or a visit to the beach. If you have to take them and don't have a lot of room you can buy some big thin towels.

Office supplies: Normally you will not find any office supplies in your house or apartment. If you think you will use them you could pack some supplies like a scissor, notepaper, envelopes, some pens, and more depending on your needs.

Limit yourself: Don't take too many shoes and jackets, you will not need them that often.

Best-fitting: Bring your favorite and best-fitting items that can multi-function

Washer: Do you have a washer and dryer onsite, you don't need to pack a lot of clothes
Clothing
Basics
Casual
Smart
Footwear
Toiletries
Beauty
Hygiene
Clothing
Basics
Casual
Outdoor
Footwear
Accessories
Toiletries
Medicine
Miscellaneous
Other
Toiletries
Beauty
Hygiene
Hair
Other
Medicine
Miscellaneous
Technology
Travel and Free time
Travel
Free time
Important
Documents
Money
Other locations close to this location:
Travelers' Map is loading...
If you see this after your page is loaded completely, leafletJS files are missing.
If you have any additions, or comments on the content on this page, please use our contact form to let us know.
Detailed weather during the year for Haines City Florida
What to do during the year in Haines City Florida