Spend your fall, winter, or spring in Hilo, Hawaii: Is Hilo a good snowbird location?
Hilo, commonly known as "The Big Island", is the largest town in Hawaii County, and it is in the District of South Hilo. The town overlooks Hilo Bay at the base of two shield volcanoes, Mauna Loa, an active volcano, and Mauna Kea, a dormant volcano. The town is filled with islands, beaches, nightlife, and various attractions. The sight of humpback whales and views of the Mauka Summit should also be in your itinerary. The weather of the town is tropical all year-round and the snowbirds can have a memorable experience because of the recreational amenities offered by the town.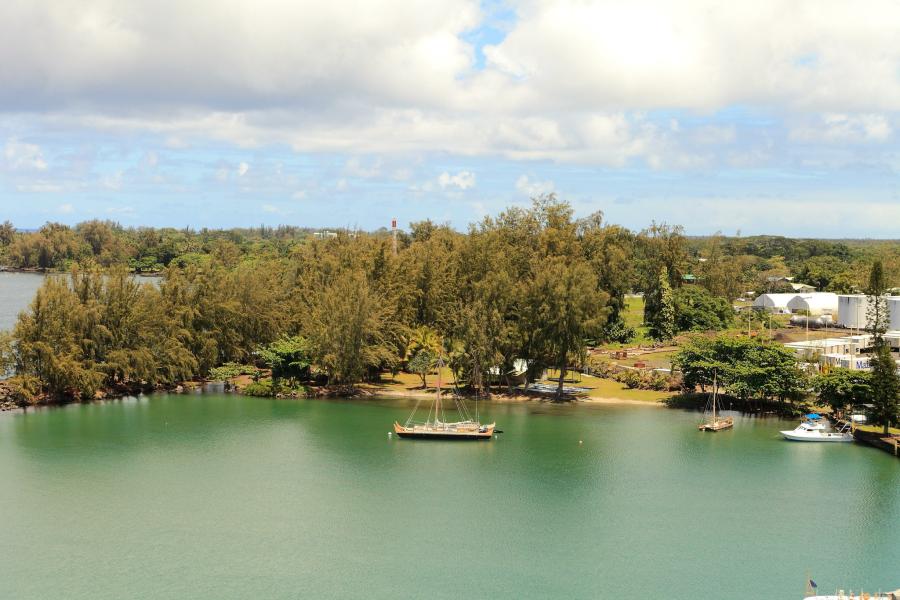 Why should people visit during the fall, winter, or spring?
The town of Hilo has a lot to offer to its winter visitors. The tropical weather allows you to relax on the beaches and islands and also participate in water activities during your stay. The weather of the city on the average is 175 days of sunshine and partly cloudy skies for the rest of the year. The city has a great nightlife, multiple amenities, and lots of other attractions for you to visit. You can explore the city on foot and taste the delicacies of the area.
Climate
The weather of Hilo remains partly cloudy, humid, and during the nights it cools down a little bit. Having tropical weather means that the probability of rain is always there. The city has an average high temperature of 79°F (26°C) and an average low of 65°F (18°C).

Things to see in Hilo, Hawaii
Hilo is a popular tourist location. There are many places that you can visit:
Rainbow Falls: The waterfalls are 80 feet tall and they fall over the lava cave which according to legend is known to be the home of the ancient Hawaiian goddess, Hina. If you want to see the mesmerizing rainbows the waterfalls are famous for, you should visit in the morning.
Liliʻuokalani Park and Gardens: The only Japanese themed park and garden located outside Japan. The place is dominated by the Edo-styled Japanese gardens, a Japanese teahouse, Waihonu Pond, bridges, pagodas (ancient Japanese architecture), statues, and Torii. The place is perfect for picnicking and swimming.
Hilo Bay Beachfront Park: Hilo Bay Beachfront Park is the longest beach on the Big Island. You can visit this place for beachcombing, canoeing, fishing, snorkeling as well as picnicking. You can also bask under the sun.
Kaumana Caves: Explore the lava tube created in 1881 by the lava flow of Mauna Loa. The trail is good for hiking, walking, or a nature trip. The skylight cradles a miniature rainforest where ferns and philodendron drape down the sides of the cave.
Pacific Tsunami Zoo: The museum is dedicated to the history of Pacific and Chilean Tsunami which devastated much of each coast of the Big Island. The museum also educates about the tsunamis along with the 2004 earthquake.
Imiloa Astronomy Center: It is an astronomy and culture center. You can attend the exhibits and shows relating to Hawaiian culture and history as well as astronomy. The Center has 120-seat planetarium featuring a full-dome video projection system.
Things to see not far from Hilo, Hawaii
There are many neighboring towns and places that are worth a visit:
Hawaii Volcanoes National Park: The park encompasses two of the world's most active volcanoes in the World-Kilauea and Mauna Loa. You can take a scenic drive around the Summit of Kilauea, hike, go for a backcountry hike, attend the special rangers program, and gain stewardship by cutting the Himalayan ginger on park trails. The park is located 30 Miles (48 km)

from Hilo.

Mauna Kea Summit: Before planning a hike of the Summit, make sure you acclimatize to the conditions of Mauna Kea and endeavor to also stop at the Visitor Information Center. It is best to leave early in the morning because the hiking takes about 8 hours to get to the top. The summit is the perfect place for amazing views and stargazing. It is located 42.7 Miles (69 km)

from Hilo.

Hawaiian Paradise Park: It is a small town located 17 Miles (27 km) from Hilo. You can visit the Shipman Beach, Awapuhi Labyrinth (which is a park and a garden), Kaholi Point-a peninsula, and similar attractions to spend a good day.
Akaka Falls State Park: There is a short hike trail through the lush rainforest that features beautiful waterfalls filled with wild orchids, bamboo groves, and draping ferns. It is located 15 Miles (24 km)

from Hilo.
Activities in Hilo, Hawaii in the winter
There are numerous activities you can participate in during your visit to Hilo:
Visit Liliʻuokalani Park and Gardens: Visit this place and get acquainted with the Japanese culture. You can visit the tea house of the park, check the toriis and pagodas.
Kayaking/Canoe: You can rent a kayak, or canoe, and visit the Hilo Bay Beachfront Front and other parks to enjoy nature, as well as witness the beautiful views.
Walking tour of the city: You can take a walking tour of the Big Island with a tour guide to see the beautiful infrastructure of the city and also taste the delicacies.
Snorkeling: Visit the Hilo Bay, Richardsons Ocean Park, and similar attractions for an amazing snorkeling experience. You can experience the beautiful corals and if you are lucky, cross paths with the turtles that live in the bay.
Explore the Kaumana Caves: Explore the historic 2-mile lava tube covered by the philodendron drapes and ferns of the rainforest.
Imiloa Planetarium: This 120-seat planetarium in the Imiloa Astronomy Center features a full-dome video projection system.
Scuba Diving: Discover the beautiful marine life underwater with a large, uninterrupted coastline.Visit Nautilus Dive Center Inc. for diving gear rentals, and lessons, or to get your diving gear repaired.
Scenic Drives: Take scenic drives around the Big Island and enjoy the majestic views of the Mauna Kea Summit, the rainforests, volcanoes, islands, and other attractions.
Whale Watching: Get a chance to watch the humpback whales from the shores as they make their annual journey to Hawaii in winter.
Stargazing: Get to the top of Mauna Kea Summit for stargazing. Observe the stars and other celestial wonders once you get to the top of the Summit.
Hiking: Visit Mauna Kea Summit, Akaka Falls State Park, Hawaii Volcanoes National Park, and similar attractions for hiking. The Mauna Kea hike is a difficult one, with a time duration of at least 8 hours.
Stewardship at Hawaii Volcanoes National Park: Visit the park and volunteer in cutting the invasive Himalayan ginger off the park trails.
Special Rangers Programs: Attend the special rangers programs offered at the Hawaii Volcanoes National Park.
Spa & Fitness Clubs: There are various health clubs nearby and spas you can visit to have a quality time and also get involved in activities beneficial for health like yoga.
Fishing: You can visit Hilo Bay and similar charters for fishing.
Golf: Spend a nice day golfing in the Hilo Municipal Golf Club and nearby golf clubs in town or on other islands.
Visit Hawaiian Paradise Park: Visit the Hawaiian Paradise Park for sightseeing and spend a nice day visiting the Shipman Beach, Kaholi Point, and similar places.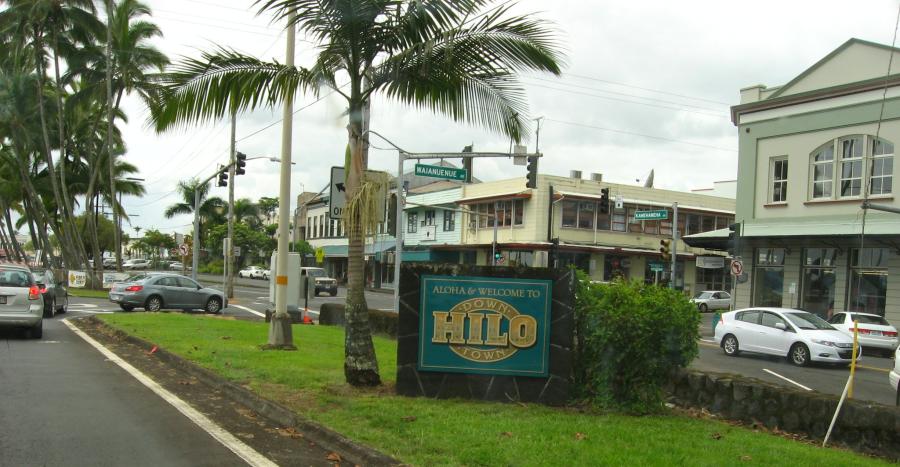 Shops & Restaurants. Are they Open in winters?
You can find a lot of fresh produce markets in Hilo such as the Hilo Farmers Market. The vendors gather at the marketplace from 7 AM to 4 PM on Wednesday and Saturdays and from 8 AM to 4 PM on Monday, Tuesday, Thursday, Friday, and Sunday. You can find a variety of freshly picked fruits, vegetables, and other fresh products such as fresh meat. You can also try Japanese cuisine as the market is filled with them. Crafts, clothing & accessories, specialty drinks, art & photography, fresh flowers, orchids, and plants are also available.
Hilo is renowned for the Thai cuisine offered on the Big Island. Paul's Place, Café Pesto Hilo Bay, Moon & Turtle, and Hawaiian Style Cafe are some of the most renowned food places to enjoy these local exquisites and the dishes are fairly priced.
Transport
There is a Hele On-Bus provided by the County of Hawaii Mass Transit Agency. There is a $2.00 (approx. €1.91, £1.65, $2.73 CAD, $3.14 AUD) fare per ride and it can be used for traveling across the islands or traveling within the town. There are stops all around the island of Hawaii on the Hele-On bus, but If you think the bus ride is time-consuming, you can take a taxi to get to your destination quicker. If you want to travel to and from the airport, you can take the Hele-On option.
The Big Island has its own Hilo International Airport located on the island. There are various airport shuttle services available that you can use. You can also take a taxi or a bus to reach the airport or get to your residence from the airport.
Having a car can be convenient during your stay. You can rent one at the airport easily, but there are also numerous other locations if you do not want to rent one all the time.
If you want to use public transport, an easy way to find the best route is to use Google Maps. Find the directions from your starting point to the destination, and click on transit. It will then show you the public transport options.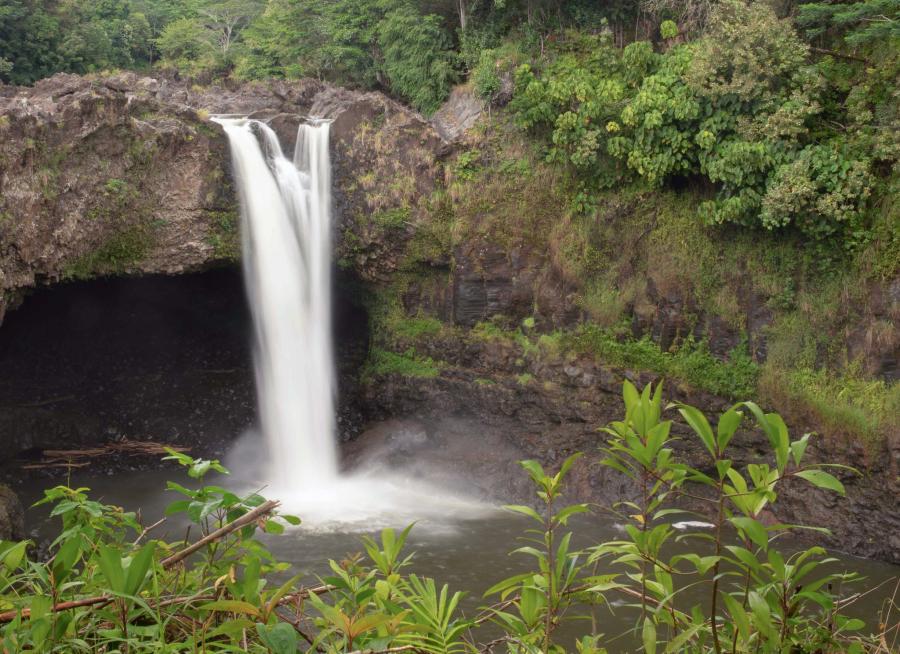 Health
In Hilo, public and private health facilities are located in the town and are easily accessible. The health sector is suitable for anyone who walks in with a problem. 24/7 emergency is available in hospitals. Emergency cases are handled well and you can find some of the best healthcare centers mentioned below:
Accommodation
There are many different rental companies present in Hilo, whether you're looking for an apartment, cottage, or a villa. Some of the most popular organizations that are commonly used include:
These prominent websites along with other websites connect you to the local real estate agents in Hilo. You can rent 1-bedroom and 1-bath starting with a price of $840 (approx. €800, £692, $1147 CAD, $1318 AUD).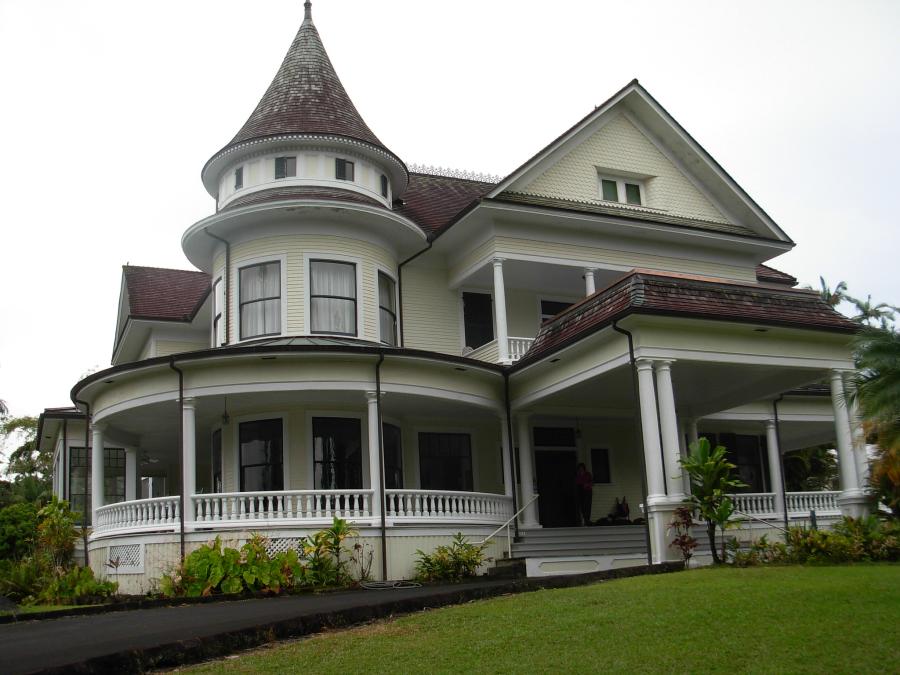 Winter Camping
Namakanipaio Campground: is Located 31.5 Miles (51 km) from the town. It costs nearly from $15 (approx. €14, £12, $20 CAD, $23 AUD) for camping, including the facilities. You can visit this website for more information (www.nps.gov/)
There are no RV parks in Hilo, but there is no law that outlaws RVs. Although you are allowed to bring RVs into certain county parks like Big Island, Maui, Oahu, etc. None of the parks have hookups for RV.
Packing List
Weather: The fall, winter, and spring weather in Hilo (Hawaii) will normally be warm during the day and warm during the night. Of course in the fall and spring it will be warmer than in the winter. You have to pack accordingly.

Warm clothing: Even when you go to a warm location like Hilo (Hawaii) you should not forget to take some things with you for your trip back home. When you return you are adapted to the warmer weather and need something to protect you from your hometown temperatures.

Consider the Weather: Always look at the type of weather in Hilo (Hawaii). Things like humidity, wind, and rain do not show up in the temperature graph but can have a great impact on your wardrobe. There are several sites with long term forecasts and climate information. Is there often a short afternoon downpour like in the tropics, you maybe need to take a strong umbrella and shoos that can cope with the rain. If there is often a lot of wind you might need a more wind-resistant coat.

Check the local Shopping options: Try to find information about the local shopping options near your location in Hilo (Hawaii). Are there stores where you can buy all your daily supplies, or are some things difficult to get? For some more remote locations, the options can be limited. If a certain item is really important for you might need to take it with you.

Look at the Local Culture: The local culture in Hilo (Hawaii) can impact your wardrobe. If most activities are in more upscale locations you might take some more appropriate clothes with you. Or travelling if you travel to certain countries women need to cover themselves in certain areas.

Amenities: Know what's Included in your house or apartment. Is there a coffee maker, a toaster, a washer and dryer, an iron, what is in the kitchen, what kind of towels are there? Things that are there means you do not have to take them with you. A furnished apartment or house can mean something from a few pieces of furniture to a well-stocked place with all the things you have at home. But most of the time your rental will not be stocked.

Mix and match: Wear layers so you can use your wardrobe more efficiently. And do not worry about wearing something more often, probably only you will notice this.

Important for you: If there is something that is really important for you that you want to have present in your house or apartment, take it with you. This can be something like a special knife for the kitchen, or a small mirror that you use in the morning. You can also purchase it locally if it is not that expensive.

Pet supplies: If you take your pet with you don't forget to take supplies for a few days with you. And enough medication, vitamins, or other supplies if you can not purchase them in Hilo (Hawaii) locally.

Food: Don't take a lot of food with you. Only when there is something you really can not live without you, and it is not too heavy you could consider taking it with you.

Towels: Not all locations include bigger towels for the swimming pool or a visit to the beach. If you have to take them and don't have a lot of room you can buy some big thin towels.

Office supplies: Normally you will not find any office supplies in your house or apartment. If you think you will use them you could pack some supplies like a scissor, notepaper, envelopes, some pens, and more depending on your needs.

Limit yourself: Don't take too many shoes and jackets, you will not need them that often.

Best-fitting: Bring your favorite and best-fitting items that can multi-function

Washer: Do you have a washer and dryer onsite, you don't need to pack a lot of clothes
Clothing
Basics
Casual
Smart
Footwear
Toiletries
Beauty
Hygiene
Clothing
Basics
Casual
Outdoor
Footwear
Accessories
Toiletries
Medicine
Miscellaneous
Other
Toiletries
Beauty
Hygiene
Hair
Other
Medicine
Miscellaneous
Technology
Travel and Free time
Travel
Free time
Important
Documents
Money
Other locations close to this location:
Travelers' Map is loading...
If you see this after your page is loaded completely, leafletJS files are missing.
If you have any additions, or comments on the content on this page, please use our contact form to let us know.
Detailed weather during the year for Hilo Hawaii
What to do during the year in Hilo Hawaii