Spend your fall, winter, or spring in St. Mary's, Georgia: Is St. Mary's a good snowbird location?
The historic town of St. Mary's lies in the Camden County of Georgia and is bordered by the Atlantic Ocean on the east. With a strong cultural background and interesting history, this town has been an important snowbird location for some time. It is home to some of the most pristine sea forests and widespread beaches. There are multiple comforts and pleasures readily available for you to indulge in to make this visit the perfect stress-free getaway.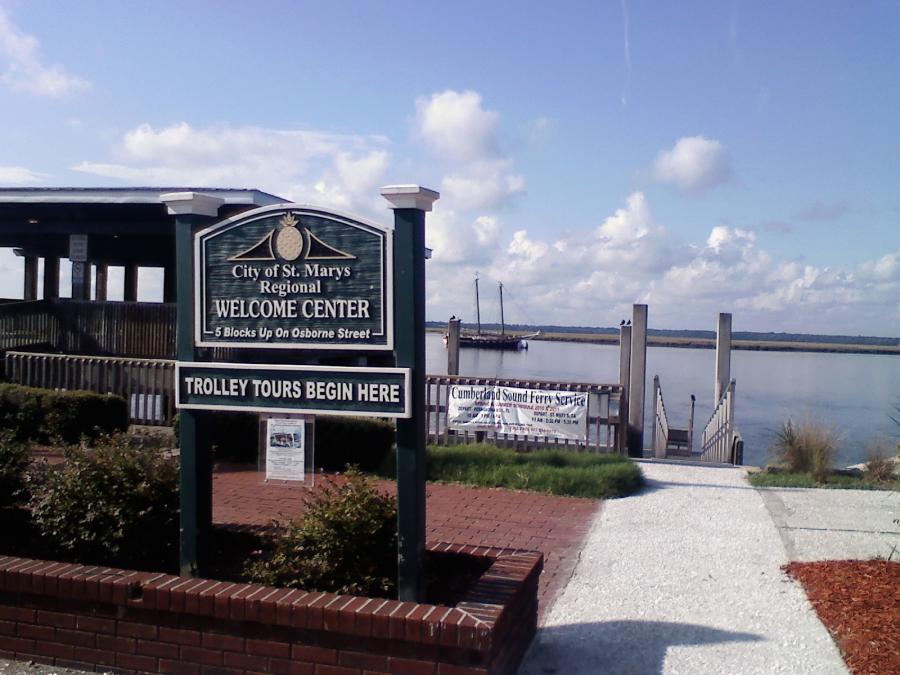 Why should people visit in the winter?
Beautiful views are pretty common along the St. Mary's waterfront. The various charms of this small town include its historic buildings, untouched beaches, pleasant and temperate climate, local seafood, golf courses, and many more. There are a number of festivals hosted in St. Mary's during winter and the city has several interesting sightseeing destinations waiting to be explored. As the winter weather is easier to move around in, many snowbirds like to reside here for a peaceful winter getaway.
Climate
St. Mary's is located above sea-level and is one of the most pleasant winter destinations. The temperature can go as high as 79°F (26°C) but rarely goes below 44°F (7°C) in winter. The sea breeze tones down the otherwise chilly wind of winter but it is recommended to have warm clothes and heating in your accommodation at night.

Things to see in St. Mary's, Georgia
St. Mary's is an important tourist location with many places you can visit in the area:
Orange Hall:  Since 1838, this glorious mansion cast her spell on preachers, planters, civil war soldiers, and practitioners of medicine and law. The story of Orange Hall is complex, fascinating, filled with synchronicity.
St. Mary's Submarine Museum: The museum's 5,000 square feet of the exhibition features real and working shipboard equipment. A ship's control panel, the ballast control panel, periscope, and working sonar panels give exciting visuals of the interior of a submarine.
Crooked River State Park: Crooked River State Park is a popular campsite and day park. There is a small per-vehicle parking fee, but the park entrance is free. Crooked River State Park offers beautiful views of local waterways.
Dungeness Ruins: In a glaring 19th-century example of the privileged one percent, Thomas Carnegie (Andrew's brother) and his wife. Lucy bought ninety percent of Cumberland Island off the Southernmost coast of Georgia. This included constructing a gigantic 59-room St. Ann style mansion on the South shores.
St. Mary's Express Train Rides: Re-enact history as you ride the rails with entertainment all along the way. At the midway point, watch the locomotive perform a turnaround and experience even more entertainment. A great excursion for people of all ages. The perfect molding of adventure and serenity as you journey into yesteryears.
Things to see not far from St. Mary's, Georgia
There are many neighboring towns and places in the surrounding areas that are worth a visit:
Amelia Island Museum of History: It is located 28 Miles (45 km)

from St. Mary's. Tourists come to the Amelia Island Museum of Natural History to learn about the history and culture of this beautiful area. It incorporates information on Native American culture, European colonization, local arts, cuisine, clothing designs, and much more.

Fort Clinch State Park: It is located 29 Miles (47 km)

from St. Mary's. An expertly-preserved 19th-century fort stands at the center of Fort Clinch State Park in Fernandina Beach, Florida. The park is open during the day for visitors. The park allows fishing and is bisected by a six-mile hiking trail.

Kelly's Seahorse Ranch: It is located 33 Miles (53 km)

from St. Mary's. Kelly's Seahorse Ranch is the only state-endorsed horse ranch located on the beach in Florida. This family-owned ranch offers rides on their private beach, all year long, with an access trail to the beaches of Amelia Island State Park.

Woodbine: It is located 20.3 Miles (33 km)

from St. Mary's. This spot has a deep, diverse history, beginning with the men and women who struggled to carve out a life in the colonial days of Coastal Georgia. For a small town, it has much more to offer than expected.
Activities in St. Mary's, Georgia in the winter
When it comes to finding a good activity to entertain yourself, St. Mary's has a number of options available.
Swimming: Go swimming in one of the preserves. There are numerous pools available in the city as well.
Kayaking: Go kayaking in the St. Mary's River. Different companies provide resources for this activity with proper safety.
Walk around the city: Explore the town of St. Mary's on foot while enjoying the fresh breeze of the sea and incredible sunlight.
Fishing: Enjoy fishing in the St. Mary's River. You can purchase fishing equipment from any of the shops around the town.
Bird watching: Enjoy bird watching at any available trails and preserves in St. Mary's.
Ferry rides: Book a ferry ride to nearby islands and places.
Excursions: Embark on cruises and spend a whole day at sea with people, food, music, and sightseeing.
Festivals: You would not want to miss out on the winter festivals in St. Mary's like Christmas in the park and Mardi Gras festival.
Yoga Retreats: Enroll for some top-class fitness and yoga retreats in St. Mary's to help you stay healthy.
Golf: Play golf at one of the most exquisite golf courses, Osprey Cove. It has an 18-course ground with luxurious resort settings.
Day trips to other cities: There are several places worth visiting outside St. Mary's. You can visit the nearby preserves as well.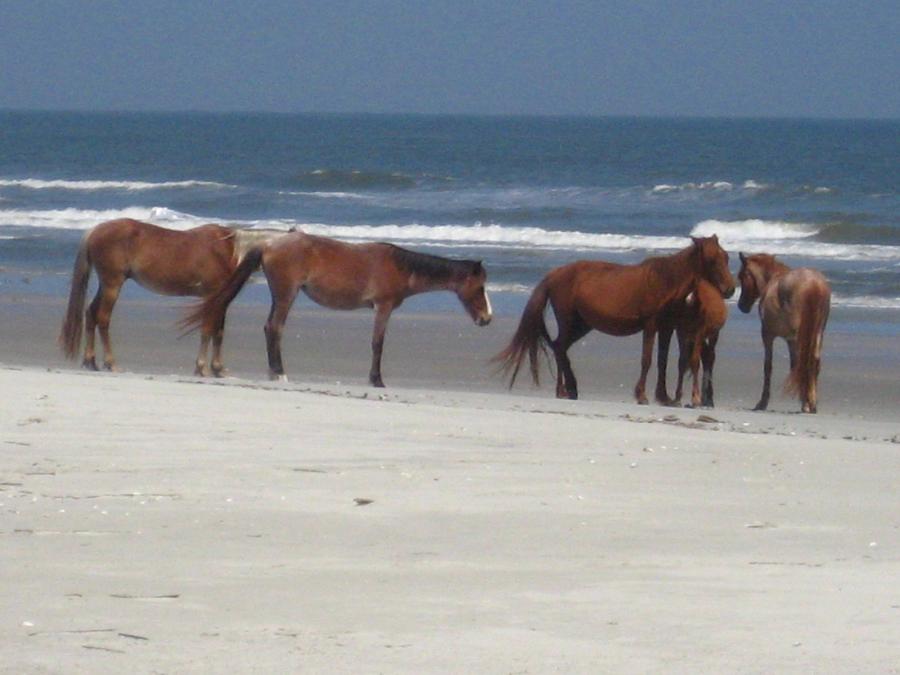 Shopping + Restaurants. Are they open in the fall, winter, or spring?
St. Mary's Farmer's Market offers a wide range of locally produced products and fresh food, the finest meat, produce, cheese and baked goods brought to you by local farmers and craft products by members of the community. You can also get to eat some incredible food here. You can purchase souvenirs for your friends and family from once upon a bookseller as it is one of the oldest and most famous shops.
As St. Mary's is located near the sea so you can ultimately guess one thing you can get in this town, and is the best, is seafood. You will find seafood available in nearly all restaurants. Maple syrup is one of the famous syrups produced in St. Mary's so pancakes are very popular for breakfast. All restaurants are open throughout winter.
Transport
St. Mary's has St. Mary's Train station. From Sunday to Friday, trains leave and arrive at three different times: 7:45 to 8:45 AM, 12:45 to 1:45 PM, and 8 to 9 PM but on Saturdays, only two schedules are available: 7:45 AM to 1:45 PM and 8 to 9 PM. You can make ticket reservations on call or through the website.
Grey Hound bus services operate in St. Mary's. You can use the buses for inter-city and intra-city travels. There are not many intra-city routes available but you can get to some important places. For inter-city travels, you can book the tickets and check the schedule on their website.
Jacksonville International Airport is the nearest airport available for St. Mary's. It is located 18.3 Miles (29 km) from St. Mary's. The only way to travel from the airport to St. Mary's would be through a Taxi or rented car. Bus and train services are not available. Airport shuttle is also not available.
Health
St. Mary's is a small town but you can find incredible care and treatment in both private and public hospitals here. Clinics with separate services are also available. If you don't wish to visit the hospital, some great home care clinics are also available. All the hospitals have 24/7 emergency and all departments to treat every kind of illness.
Accommodation
You can find several real estate companies working in St. Mary's. You can rent accommodation according to your needs and requirements. Some major operators in St. Mary's are:
In St. Mary's, you can also find a one-bed apartment for $600 (approx. €511, £436, $756 CAD, $788 AUD) through good research.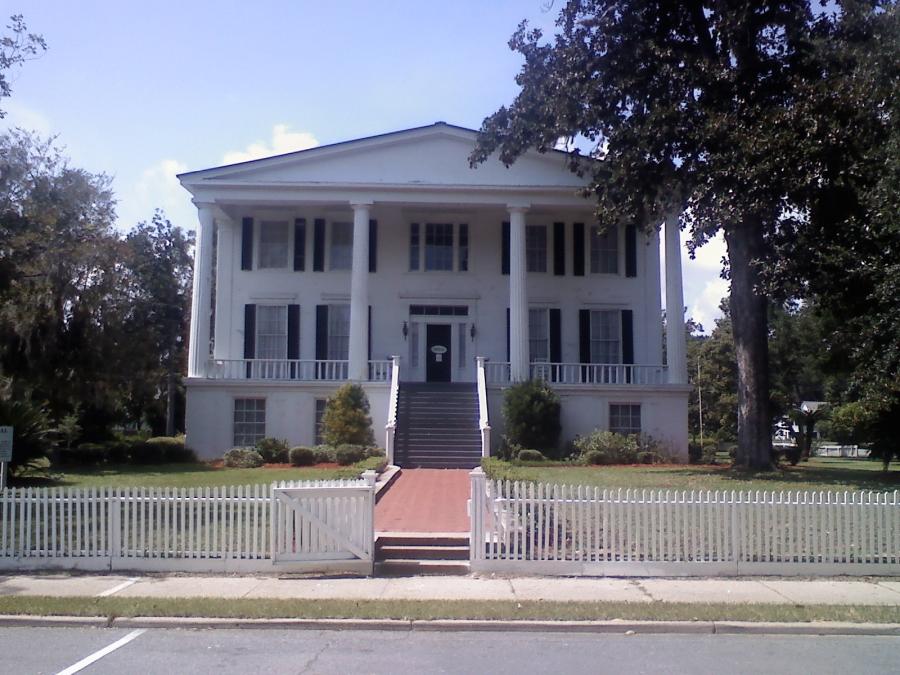 RV/Campers/Motorhome
There are not many RV parks available within the city premises. The best one is:
Big Wheel RV Park: It has over thirty-five RV sites with all the facilities. Prices start from $42 (approx. €35, £30, $52 CAD, $55 AUD) per night. (https://www.abigwheelrvpark.com/)
Packing List
Weather: The fall, winter, and spring weather in St. Mary's (Georgia) will normally be warm during the day and can be cold during the night. Of course in the fall and spring it will be warmer than in the winter. You have to pack accordingly.

Warm clothing: Even when you go to a warm location like St. Mary's (Georgia) you should not forget to take some things with you for your trip back home. When you return you are adapted to the warmer weather and need something to protect you from your hometown temperatures.

Consider the Weather: Always look at the type of weather in St. Mary's (Georgia). Things like humidity, wind, and rain do not show up in the temperature graph but can have a great impact on your wardrobe. There are several sites with long term forecasts and climate information. Is there often a short afternoon downpour like in the tropics, you maybe need to take a strong umbrella and shoos that can cope with the rain. If there is often a lot of wind you might need a more wind-resistant coat.

Check the local Shopping options: Try to find information about the local shopping options near your location in St. Mary's (Georgia). Are there stores where you can buy all your daily supplies, or are some things difficult to get? For some more remote locations, the options can be limited. If a certain item is really important for you might need to take it with you.

Look at the Local Culture: The local culture in St. Mary's (Georgia) can impact your wardrobe. If most activities are in more upscale locations you might take some more appropriate clothes with you. Or travelling if you travel to certain countries women need to cover themselves in certain areas.

Amenities: Know what's Included in your house or apartment. Is there a coffee maker, a toaster, a washer and dryer, an iron, what is in the kitchen, what kind of towels are there? Things that are there means you do not have to take them with you. A furnished apartment or house can mean something from a few pieces of furniture to a well-stocked place with all the things you have at home. But most of the time your rental will not be stocked.

Mix and match: Wear layers so you can use your wardrobe more efficiently. And do not worry about wearing something more often, probably only you will notice this.

Important for you: If there is something that is really important for you that you want to have present in your house or apartment, take it with you. This can be something like a special knife for the kitchen, or a small mirror that you use in the morning. You can also purchase it locally if it is not that expensive.

Pet supplies: If you take your pet with you don't forget to take supplies for a few days with you. And enough medication, vitamins, or other supplies if you can not purchase them in St. Mary's (Georgia) locally.

Food: Don't take a lot of food with you. Only when there is something you really can not live without you, and it is not too heavy you could consider taking it with you.

Towels: Not all locations include bigger towels for the swimming pool or a visit to the beach. If you have to take them and don't have a lot of room you can buy some big thin towels.

Office supplies: Normally you will not find any office supplies in your house or apartment. If you think you will use them you could pack some supplies like a scissor, notepaper, envelopes, some pens, and more depending on your needs.

Limit yourself: Don't take too many shoes and jackets, you will not need them that often.

Best-fitting: Bring your favorite and best-fitting items that can multi-function

Washer: Do you have a washer and dryer onsite, you don't need to pack a lot of clothes
Clothing
Basics
Casual
Smart
Footwear
Toiletries
Beauty
Hygiene
Clothing
Basics
Casual
Outdoor
Footwear
Accessories
Toiletries
Medicine
Miscellaneous
Other
Toiletries
Beauty
Hygiene
Hair
Other
Medicine
Miscellaneous
Technology
Travel and Free time
Travel
Free time
Important
Documents
Money
Other locations close to this location:
Travelers' Map is loading...
If you see this after your page is loaded completely, leafletJS files are missing.
If you have any additions, or comments on the content on this page, please use our contact form to let us know.