Trinidad and Tobago is an island nation located in the Caribbean. The country is made up of the two major islands and a few smaller islands. Before becoming a colony of the Spanish empire, the island was inhabited by Amerindian people for many centuries as far back as 5000BC thus making it the oldest inhabited area in the Caribbean. It was then ceded to the British empire in 1802. The island received its independence in 1962. Although Trinidad has an established tourism industry, the country does not rely too heavily on this sector rather its industrial sector is where most of the country's wealth lies.
In addition to being the country with the third-highest GDP per capita in America, Trinidad and Tobago also have major cultural influences in the world of entertainment. It is world-famous for its Diwali festival and music and dance styles like the limbo, soca, steel pan, calypso music, and more. These days, more people are drawn to the country's natural attractions and diving opportunities in addition to its stunning landscape and rich cultural heritage.
Why should people visit during the winter?
Trinidad and Tobago is a wonderful location to visit in the winter thanks to its warm and pleasant weather. In addition to the near-perfect climate, the people are warm and friendly, with an incredibly vibrant and rich culture. The island has a diverse culture and people which is evidenced in its architecture, food, religions, and way of life. A trip to Trinidad and Tobago is eye-opening in a number of ways as there are many festivals, museums, and markets that celebrate the origins of the island. The people are truly hospitable and happy to share their beautiful nation with visitors. Almost everyone in Trinidad and Tobago speaks English so it's wonderful to know that you can fully immerse yourself in the island with no communication barriers. There are many luxe beaches and tourist attractions that will keep you occupied throughout your stay.
Climate
Like most Caribbean islands, Trinidad and Tobago have a hot tropical maritime climate, especially during the dry season. Its climate can also be described as a moist equatorial one during the islands' wet season. All through the year, the weather is warm and sunny with little variations in the two major seasons. During the rainy season, the weather is more humid and hot with rainfall concentrated in the day time which does not last too long. Usually, the sun comes out almost immediately and dries everywhere up. During the dry season which coincides with the winter, there is very little rainfall and the weather is cooler and not as muggy as it is during the rainy season. During the winter, the average daytime temperature is 29°C (84°F) and it dips during the night and becomes cooler. The winter period normally does not see hurricanes (the hurricane season is from June to November).

Safety
There are cases of gang-related violent crime in Trinidad but they are hardly targeted at tourists. There are also incidences of protests that can be dangerous so snowbirds are advised to avoid areas where protests are taking place. Tourists are sometimes targeted for petty theft so you are advised to practice the same level of caution you would anywhere else in the world and take precautions to ensure you do not fall victim to any of these activities. Avoid deserted areas even during the day time and keep only small amounts of cash on your person. Do not flash expensive jewelry of gadgets like cameras or smartphones. If you are using a rental car, make sure you always lock the doors and keep all valuable items out of sight to avoid break-ins. Tobago is also relatively safe with only a few incidences of attacks against tourists. Remember to keep your valuable items locked up in a safe and have your security lights on all through the night.
Communication, Internet, and cellphone in Trinidad And Tobago
English is the official language spoken in Trinidad and Tobago. Thanks to the high level of immigration and the rich culture of the island, there are a few other languages spoken widely in the country like Trinidadian English creole which is spoken majorly in Trinidad, Tobagonian English creole which is similar to the creole spoken in other lesser Antilles Caribbean nations and it is spoken mostly in Tobago. The fourth major language is Trinidadian Hindustani. Most signs, maps, and menus are written in English so they would not be difficult to read and understand.
Check your own carrier about the roaming cost for Trinidad and Tobago. Depending on your plan roaming can be very expensive, and in those cases, we advise winter visitors to purchase a local Sim card. You can buy either a Digicel sim card or a bmobile sim card upon your arrival at the airport. They both offer competitive data and call plans although bmobile is unlimited and more affordable but with not as much coverage as Digicel. Both SIM cards can be purchased for around $7.40 (approx. €6, £5, $9 CAD, $9 AUD).
Snowbird locations in Trinidad and Tobago
Western Tobago – located on the smaller island of Tobago, this area is home to some of the best beaches in the Caribbean with shallow bright aquamarine waters and beach sand that is chalky white. There are also other attractions like a museum, nature reserves, waterfalls, and reefs.
San Fernando – this is the largest city in south Trinidad with an energetic lifestyle and vibrant nightlife. The calypso and jazz influence is strong and there are lots of sites to visit like mud volcanoes, Columbus Bay, and the very distinct hill in the middle of town.
Things to see in Trinidad and Tobago
Maracas Bay – some of the best beaches with stunning golden sand and towering palm trees are located in Maracas Bay Trinidad. It's relatively close to the city of Port of Spain and it has its share of restaurants and amenities like showers.
Caroni Bird Sanctuary – nature lovers can journey to the south of Port of Spain to spend some time watching the vibrantly colored national bird of the country – the Scarlet Ibis. There are also other forms of wildlife like anteaters and species of birds like egrets and herons, in the mangrove-lined waterways of the sanctuary.
Mount St. Benedict Monastery –founded in 1912, this monastery is the oldest and largest in the Caribbean. The monastery has a farm, Guesthouse, rehabilitation centers, and religious buildings. The monastery is self-sufficient and also produces a country famous yogurt that is shipped to stores nationwide.
Main Ridge Forest Reserve – acclaimed to be one of if not the oldest legally protected forest and nature reserve in the Western Hemisphere, this reserve is rich in biodiversity as it has multiple bird species, snakes, butterflies, reptiles and more.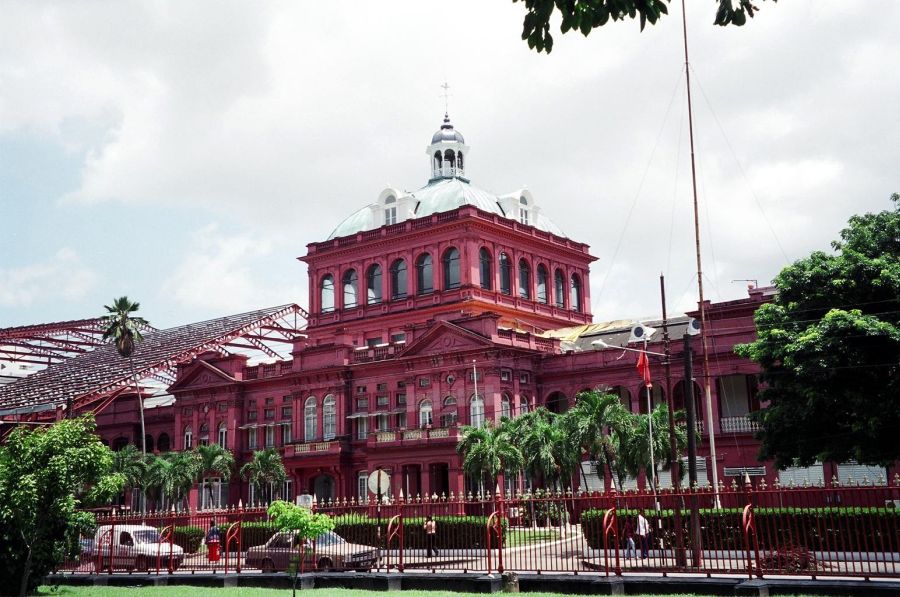 Activities in the winter in Trinidad and Tobago
Relax on the beach – with its many beach options readily available, there is no shortage of beaches to spend your winter days sunbathing, reading a book, or swimming in the ocean.
Visit museums – there are historical points in the city and museums celebrating monumental moments in the history of the island. You can see precious and well-preserved pieces like the bones of a giant sloth, geological specimens, and other artifacts on display.
Bird watching – there are over 250 species of birds in Trinidad and Tobago houses in the many reserves and sanctuaries on the island. Nature lovers can spend their days watching these colorful birds and learning all about how they live.
Visit Trinidad's pitch lake – among the only three natural asphalt lakes in the world, this ten-acre field is mined and its asphalt is exported to all parts of the world. You can take a swim in the water of its lake which is reputed to have excellent results on the skin.
Shopping + Restaurants. Are they open in the winter?
There are a number of malls and shopping centers in Trinidad where you can buy everything from outfits to expensive jewelry or chocolates. You can also shop in the local markets for souvenirs like wood carvings, paintings, leather goods, beaten copper creations, and more. The restaurants are also open in the winter and there is a myriad of options to chose from. You can try fine dining establishments or sample cuisine from food stands scattered all around the city. A few treats you must try include duck curry, soursop ice cream, or "doubles" which is a meal made from flatbreads stuffed with curried chickpeas.
Transport
There are international airports on both the islands of Trinidad and Tobago and you can land at either one depending on where you intend to stay. The airport also services domestic flights between both islands. You can either take a taxi into town or rent a car and drive yourself into your preferred city.
There are also private ferries that facilitate movements between the two major islands and their smaller sisters.
Buses are a great way to get around the island if you are not in a hurry and do not mind that they are unreliable most of the time. There are no timetables but they have fixed routes and can be found in all the major cities.
Taxis are widely available and cheap but some are unmetered so you'll have to negotiate a price with the driver. You can spot cars that are used as Taxis by looking at their number plates for the "H" that signifies it is a commercial car.
You can rent a car during your stay on the island but be sure to request a four-wheel drive because the roads can get rough. Besides that the road networks are good and you'll be able to drive to most of the places you want to get to easily. Renting a car would cost about $36 (approx. €29, £26, $45 CAD, $46 AUD) a day.
Health
Healthcare in Trinidad and Tobago is two-tiered with private and publish hospitals and clinics available on the island. The private hospitals tend to be better equipped and staffed with modern infrastructure and equipment while the public hospitals have long wait times, few bed spaces, and fewer doctors attending to the high influx of patients. Snowbirds are advised to use private clinics in the event of an emergency and minor ailments during their stay in Trinidad and Tobago. You should also remember to travel with proper health insurance.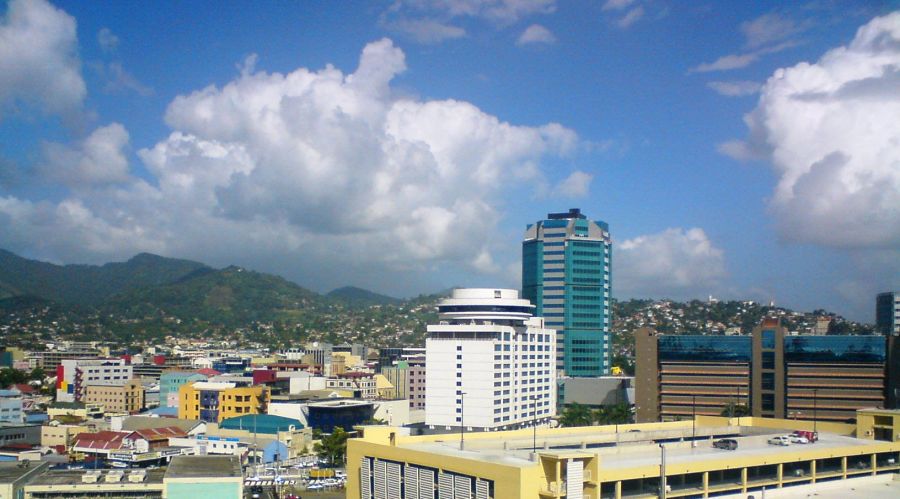 Accommodation
There are lots of readily available shortLet and sublet apartments that come fully furnished with amenities like running water and waste disposal. The cost of renting a one-bedroom outside the city center is around $425 (approx. €349, £311, $540 CAD, $551 AUD) while a three-bedroom in a similar area costs about $998 (approx. €820, £730, $1268 CAD, $1294 AUD) for a month.
Packing List
Weather: The winter weather in Trinidad And Tobago will normally be hot during the day and hot/warm during the night. You have to pack accordingly.

Warm clothing: Even when you go to a warm location like Trinidad And Tobago you should not forget to take some things with you for your trip back home. When you return you are adapted to the warmer weather and need something to protect you from your hometown temperatures.

Consider the Weather: Always look at the type of weather in Trinidad And Tobago. Things like humidity, wind, and rain do not show up in the temperature graph but can have a great impact on your wardrobe. There are several sites with long term forecasts and climate information. Is there often a short afternoon downpour like in the tropics, you maybe need to take a strong umbrella and shoos that can cope with the rain. If there is often a lot of wind you might need a more wind-resistant coat.

Check the local Shopping options: Try to find information about the local shopping options near your location in Trinidad And Tobago. Are there stores where you can buy all your daily supplies, or are some things difficult to get? For some more remote locations, the options can be limited. If a certain item is really important for you might need to take it with you.

Look at the Local Culture: The local culture in Trinidad And Tobago can impact your wardrobe. If most activities are in more upscale locations you might take some more appropriate clothes with you. Or travelling if you travel to certain countries women need to cover themselves in certain areas.

Amenities: Know what's Included in your house or apartment. Is there a coffee maker, a toaster, a washer and dryer, an iron, what is in the kitchen, what kind of towels are there? Things that are there means you do not have to take them with you. A furnished apartment or house can mean something from a few pieces of furniture to a well-stocked place with all the things you have at home. But most of the time your rental will not be stocked.

Mix and match: Wear layers so you can use your wardrobe more efficiently. And do not worry about wearing something more often, probably only you will notice this.

Important for you: If there is something that is really important for you that you want to have present in your house or apartment, take it with you. This can be something like a special knife for the kitchen, or a small mirror that you use in the morning. You can also purchase it locally if it is not that expensive.

Pet supplies: If you take your pet with you don't forget to take supplies for a few days with you. And enough medication, vitamins, or other supplies if you can not purchase them in Trinidad And Tobago locally.

Food: Don't take a lot of food with you. Only when there is something you really can not live without you, and it is not too heavy you could consider taking it with you.

Towels: Not all locations include bigger towels for the swimming pool or a visit to the beach. If you have to take them and don't have a lot of room you can buy some big thin towels.

Office supplies: Normally you will not find any office supplies in your house or apartment. If you think you will use them you could pack some supplies like a scissor, notepaper, envelopes, some pens, and more depending on your needs.

Limit yourself: Don't take too many shoes and jackets, you will not need them that often.

Best-fitting: Bring your favorite and best-fitting items that can multi-function

Washer: Do you have a washer and dryer onsite, you don't need to pack a lot of clothes
Clothing
Basics
Casual
Smart
Footwear
Toiletries
Beauty
Hygiene
Clothing
Basics
Casual
Outdoor
Footwear
Accessories
Toiletries
Medicine
Miscellaneous
Other
Toiletries
Beauty
Hygiene
Hair
Other
Medicine
Miscellaneous
Technology
Travel and Free time
Travel
Free time
Important
Documents
Money