Huelva is located in the southwestern part of Spain along the Gulf of Cadìz. It is one of the unspoiled places in the south of Spain, known as the "Secret Coast", and certainly the best destination if you are looking forward to aesthetic scenery and relaxation. You can find the touch of authentic Spanish culture here. The climate is very pleasant year-round with a lot of sunny days. You can find many exciting places to visit and a lot of activities you can join. Long walks on the beach while soaking the sun. One of the most important parts of Huelva's history is the sailing of Christopher Columbus when he left and discovered America.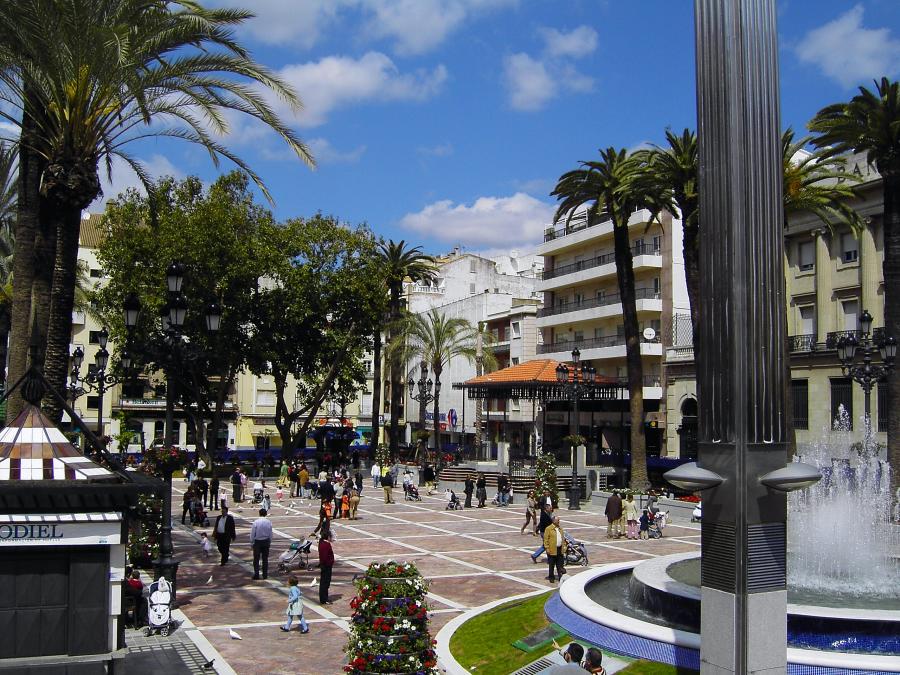 Why should people stay in Huelva during the winter?
Huelva is a major port in the history of Spain, you can find the archeological imprints from every reign in Huelva. You can enjoy the "White Prawn" delicacy of Huelva in winters. Because in Huelva you will find a lot of permanent residences most restaurants, shops will be open. You can enjoy the sea and sand at the town's beautiful beaches during the day.
Climate
Huelva is well known for its stable climate conditions with a lot of nice sunny days. But also expect cloudy and rainy days, and often a lot of wind. The average temperature of Huelva is around 17°C (63°F). In winters the temperature can get as low as 7°C (45°F) and as high as 19°C (66°F). It is recommended to find an accommodation with heating.

Things to see in Huelva
There are many places that you can visit in the area. Some of these include:
Museo de Huelva: Local museum which is divided into 3 floors. You can find archeology and fine arts in this museum. One floor is dedicated to exhibitions.
Paraje Natural de las Marismas Del Odiel: It is the second most famous wetland that covers a 72 km (45 Miles)

area from Huelva to Punta Umbria. You can enjoy wildlife, flora and fauna, beaches and river views in this park shaded with trees.

Plaza de Toros: It is a bullring that was built in 1901. It was inaugurated in 1984 and since then it has been one of the best bullrings.
Cathedral de la Merced: This church dates back to the 17th century and is one of the greatest architectural pieces of Baroque architecture. You can also study paintings that date back to the 17th century.
Monumento A Colon: Open-air museum where you can find sculptures, paintings, and even graffiti representing Spanish art. It is located in the center of the city and many exhibitions are also held here.
Atlantic Copper Company: It is the 3rd largest copper refinery in Europe. There is an exhibition that the importance of copper and the history of metallurgy in Huelva.
Things to see not far from Huelva
There are many neighboring towns and places in the surrounding areas that one can visit.
Parque Nacional de Donna: Located near El Rocio (32 km (20 Miles)

from Huelva). It is the largest wild area in southern Europe. You can see a wide variety of flora, birds, and animals. You can tour around the park on a ferry.

Muelle de las Carabelas: Located in Palos de la Frontera (12 km (7 Miles)

from Huelva). You can see the replica of Christopher Columbus's ship. In the museum, you can see the 15th century Spain.

Mazagon: It is a resort town located 21 km (13 Miles)

from Huelva. You can visit the unexplored beaches of Mazagon, and enjoy the serenity of the place along with delicious food from the restaurants.

Lepe: A small village located near the Portuguese border (31 km (19 Miles)

from Huelva). It is famous for its intensive farming of strawberries and the incredible production of wine. There are many historical sites that you can visit in the village.

Ayamonte: A small municipality located near the Guadiana River (52 km (32 Miles)

from Huelva). It has magnificent beaches, excellent gastronomy, and spectacular architecture.

Sevilla: One of the most beautiful towns in Spain and even worth several day trips.
Activities in Huelva in the winter
When it comes to finding some good winter activities Huelva has a number of options available.
Visit the Market: Huelva has a wonderful marketplace where many locals come to purchase their daily life essentials. You also get to taste the famous Spanish cuisine at their local bars/restaurants.
Beaches: Huelva offers widespread sandy beaches with breathtaking views. The beaches are perfect for spending a nice relaxing day in the sun.
Music: You can learn instruments or enjoy music in the Music center of Huelva.
Carnival: The Huelva carnival is one of the biggest in Andalucía, and is also known as the Columbian Carnival. This is in honor of Christopher Columbus, who sailed from Huelva to discover the New World.
Walking around the town: Explore the old historic town of Huelva on foot by visiting its narrow cobbled streets and historic sites.
Yoga Retreats: Spend your time in Huelva wisely by joining in on some wonderful yoga meditation retreats.
Walking: You can find many nice walks in and near Huelva. Check with the local tourist office for more information and routes.
Golf: Spend a nice day playing golf rounds at the Club de golf Bella vista. It is an 18-hole course.
Boat Excursions: You can visit many surrounding towns and nearby sightseeing places by booking a boat excursion. There are numerous tour guides and clubs available.
Shopping + Restaurants. Are they open in the winter?
Due to the many permanent residents, most shops and restaurants will be open in the winter. Only some shops and restaurants mainly targeting tourists can be closed or only open during the weekends.
Mercado de Carme isHuelva's main marketplace and has a lot to offer. Starting from fresh fruits and vegetables to a great variety of fish. The market is open six days a week (except Sundays) and is a great place to visit for your daily essentials.
Huelva holds great value in its local cuisine. The town is most famous for its fresh seafood and cured ham. The ham is better known as Jabugo and is made from Black Iberian pigs. The gastronomy of the town is definitely worth a try as it is unique and simply a treat for your taste buds.
Transport
Huelva bus station is located opposite the tourist office. There are multiple bus stops in the region as well. The bus is the most recommended form of public transport in the area as it is easily accessible and convenient for those who are traveling without their own car. You can find the bus schedules at the main bus station.
Train station islocated in the city itself. Both regional and local trains operate in the area and make it easily accessible for the people to move about. You can find more information regarding the train schedules at www.adif.es/es
The nearest airport to Huelva is the Seville International Airport which is approximately at a distance of 96 km (60 Miles). A convenient way from Seville Airport to Huelva is by train. You can find 3-4 connections per day for approximately €15 (approx. $18, £13, $23 CAD, $23 AUD) and it will take you around 2 hours.
Health
In Huelva, public and private health facilities are located nearby and are easily accessible. The health sector is perfectly suitable for anyone who walks in with a problem. Emergency cases are handled well and most of the time you can find somebody that can help you in English as well. Also for the dentist, you have multiple options.
Some of the locations are listed below:
Accommodation
There are a number of different rental companies present in Huelva, whether you're looking for an apartment or a villa. Some of the most popular organizations that are commonly used include:
Winter Camping
Playa de la Bota: Visitors are provided with numerous facilities and it is one of the most preferred camping locations in the area. It is located approximately 15 km (9 Miles) away from the Huelva center and is easily accessible. There are 200 pitches available and price for tent starts from €10 (approx. $12, £8, $15 CAD, $15 AUD), excluding facilities. You can visit their website for more information (https://campingplayalabota.es/en/)
RV/Campers/Motorhome
If you are traveling with a Motorhome, Caravan and Marina Seca Gómez Sabiote Parking (http://elmundoentumovil.com/anuncio/parking-de-caravanas-y-marina-seca-gomez-sabiote//) has great spots. These are the most convenient site as the place provides you with a lot of facilities and is in Huelva. Playa de la Bota: Plots for motorhomes start from around €10 (approx. $12, £8, $15 CAD, $15 AUD), excluding all the facilities. 200 pitches are available and it can be a good option near to Huelva. (https://campingplayalabota.es/en/)
Packing List
Weather: The winter weather in Huelva (Spain) will normally be chilly during the day and cold during the night. You have to pack accordingly.

Warm clothing: Even when you go to a warm location like Huelva (Spain) you should not forget to take some things with you for your trip back home. When you return you are adapted to the warmer weather and need something to protect you from your hometown temperatures.

Consider the Weather: Always look at the type of weather in Huelva (Spain). Things like humidity, wind, and rain do not show up in the temperature graph but can have a great impact on your wardrobe. There are several sites with long term forecasts and climate information. Is there often a short afternoon downpour like in the tropics, you maybe need to take a strong umbrella and shoos that can cope with the rain. If there is often a lot of wind you might need a more wind-resistant coat.

Check the local Shopping options: Try to find information about the local shopping options near your location in Huelva (Spain). Are there stores where you can buy all your daily supplies, or are some things difficult to get? For some more remote locations, the options can be limited. If a certain item is really important for you might need to take it with you.

Look at the Local Culture: The local culture in Huelva (Spain) can impact your wardrobe. If most activities are in more upscale locations you might take some more appropriate clothes with you. Or travelling if you travel to certain countries women need to cover themselves in certain areas.

Amenities: Know what's Included in your house or apartment. Is there a coffee maker, a toaster, a washer and dryer, an iron, what is in the kitchen, what kind of towels are there? Things that are there means you do not have to take them with you. A furnished apartment or house can mean something from a few pieces of furniture to a well-stocked place with all the things you have at home. But most of the time your rental will not be stocked.

Mix and match: Wear layers so you can use your wardrobe more efficiently. And do not worry about wearing something more often, probably only you will notice this.

Important for you: If there is something that is really important for you that you want to have present in your house or apartment, take it with you. This can be something like a special knife for the kitchen, or a small mirror that you use in the morning. You can also purchase it locally if it is not that expensive.

Pet supplies: If you take your pet with you don't forget to take supplies for a few days with you. And enough medication, vitamins, or other supplies if you can not purchase them in Huelva (Spain) locally.

Food: Don't take a lot of food with you. Only when there is something you really can not live without you, and it is not too heavy you could consider taking it with you.

Towels: Not all locations include bigger towels for the swimming pool or a visit to the beach. If you have to take them and don't have a lot of room you can buy some big thin towels.

Office supplies: Normally you will not find any office supplies in your house or apartment. If you think you will use them you could pack some supplies like a scissor, notepaper, envelopes, some pens, and more depending on your needs.

Limit yourself: Don't take too many shoes and jackets, you will not need them that often.

Best-fitting: Bring your favorite and best-fitting items that can multi-function

Washer: Do you have a washer and dryer onsite, you don't need to pack a lot of clothes
Clothing
Basics
Casual
Smart
Footwear
Toiletries
Beauty
Hygiene
Clothing
Basics
Casual
Outdoor
Footwear
Accessories
Toiletries
Medicine
Miscellaneous
Other
Toiletries
Beauty
Hygiene
Hair
Other
Medicine
Miscellaneous
Technology
Travel and Free time
Travel
Free time
Important
Documents
Money